The idea of storage over the toilet is basically a budget-friendly creation of storage space in an area that had not been previously utilized in most houses. This space will ensure a more organized, useful room and prevent the room from looking bulky.
Basically people have taken a toilet as a place to be secluded and not for any other use as in the traditional belief, but this area is great for storage and organizing. Check out these creative over the toilet storage ideas, which ensure extra storage space to be utilized in the toilet room while also making the bathroom beautiful.
Bathroom Ladder Over The Toilet For Storage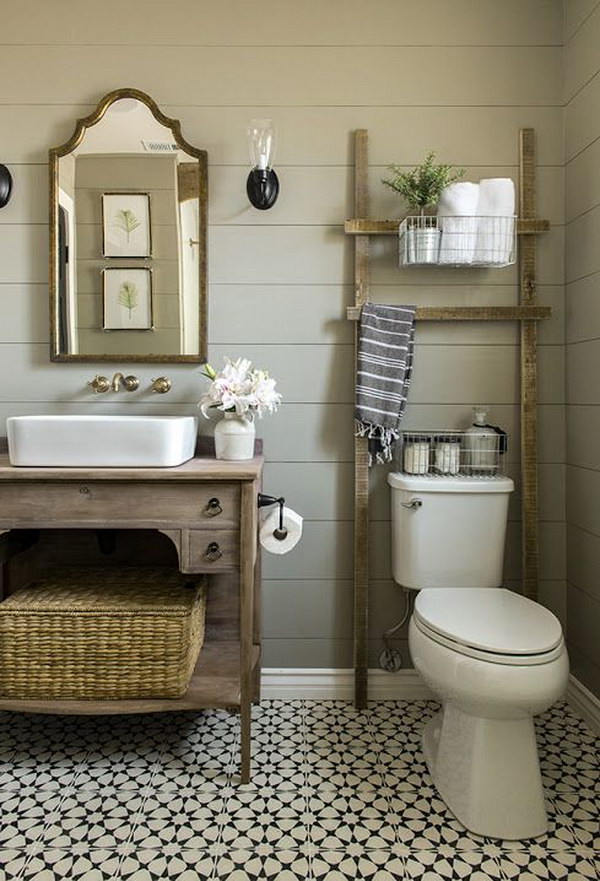 Over The Toilet Wall Dark Brown Cabinet for Extra Bathroom Space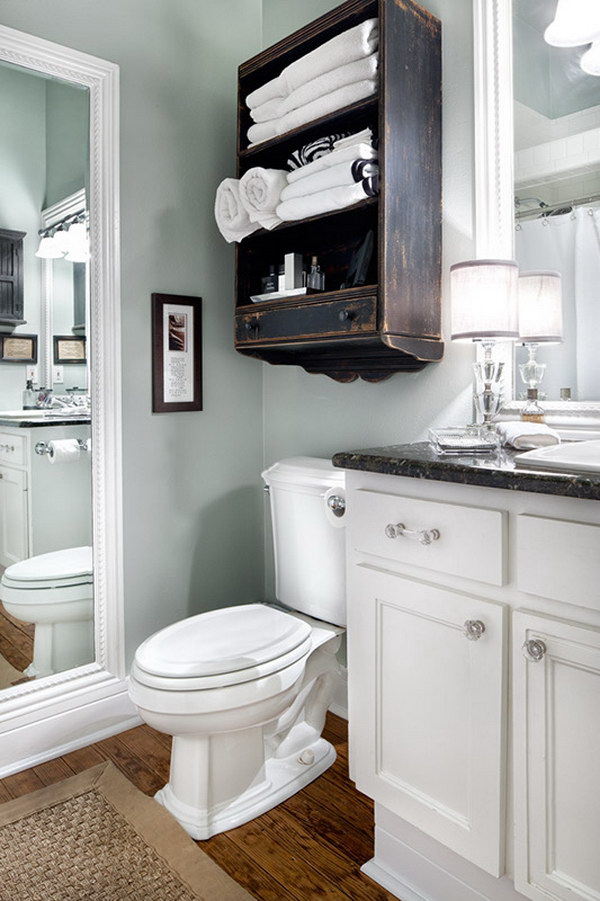 Over The Toilet Open Shelves With Baskets For Storage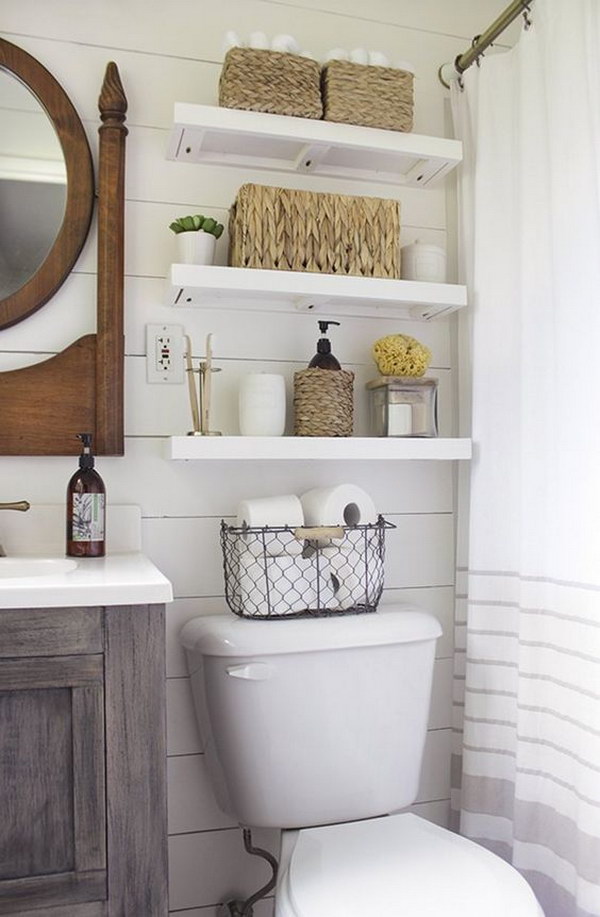 Cabinet Storage Over The Toilet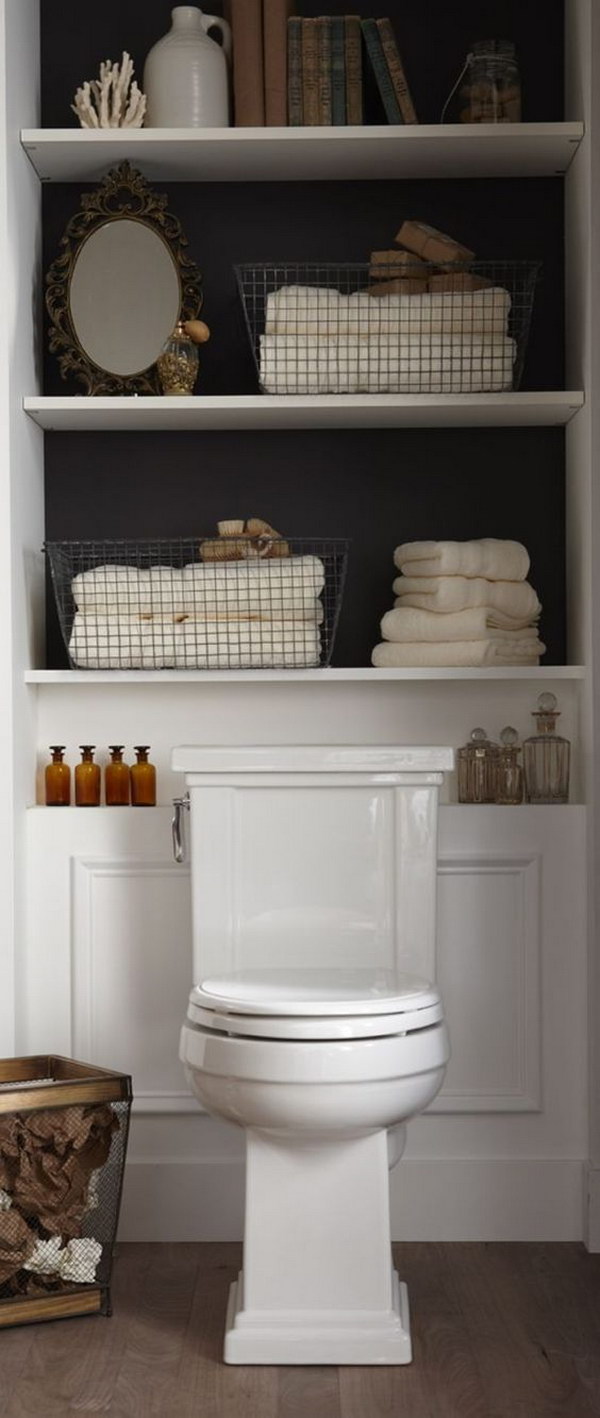 A cabinet is constructed with a toilet on the down part and shelves above the toilet for storage
Bathroom Towel Storage Over The Toilet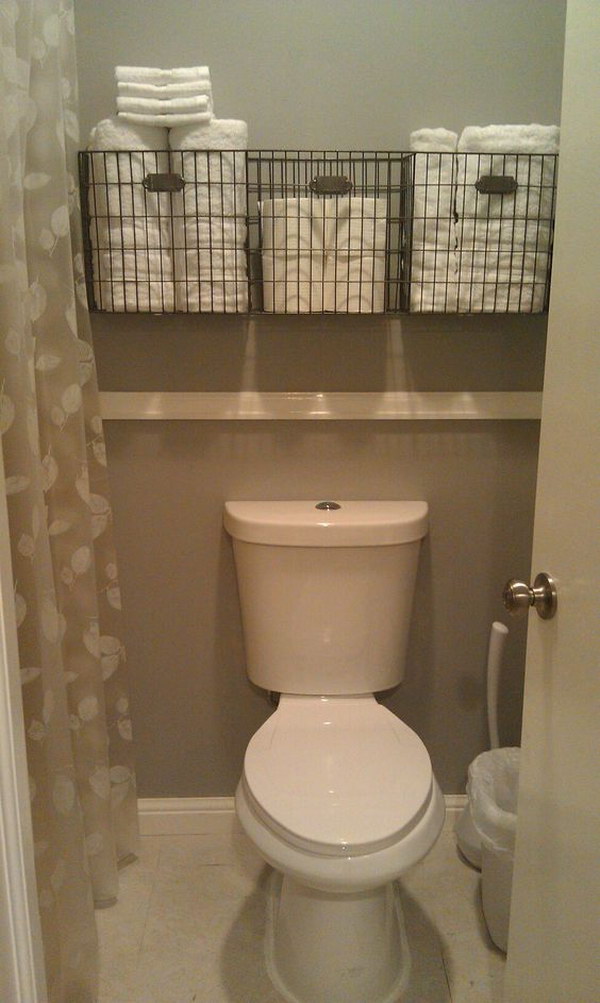 Wire baskets are fixed on the wall above the toilet to store towels.
Wine Rack Used As A Towel Rack Over The Toilet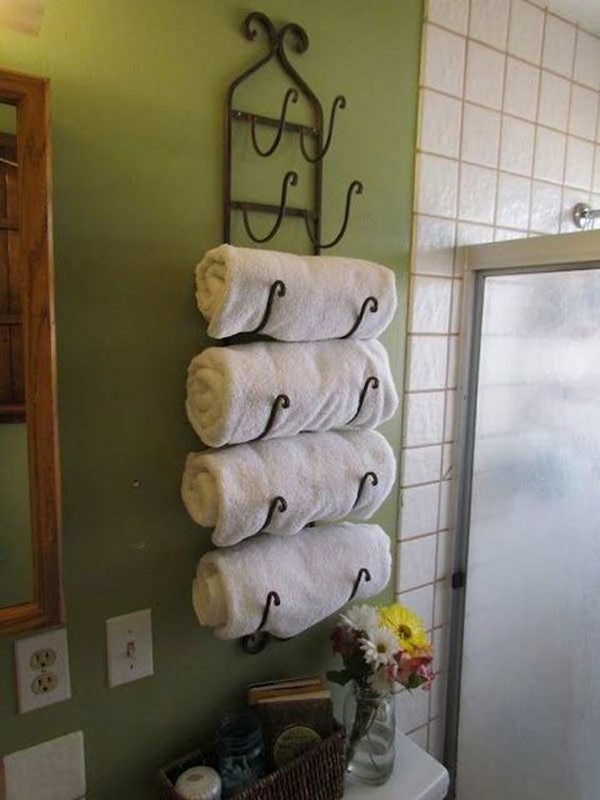 Space Saving Chrome Steel Rack For Modern Bathroom Storage
Over The Toilet Hanging Baskets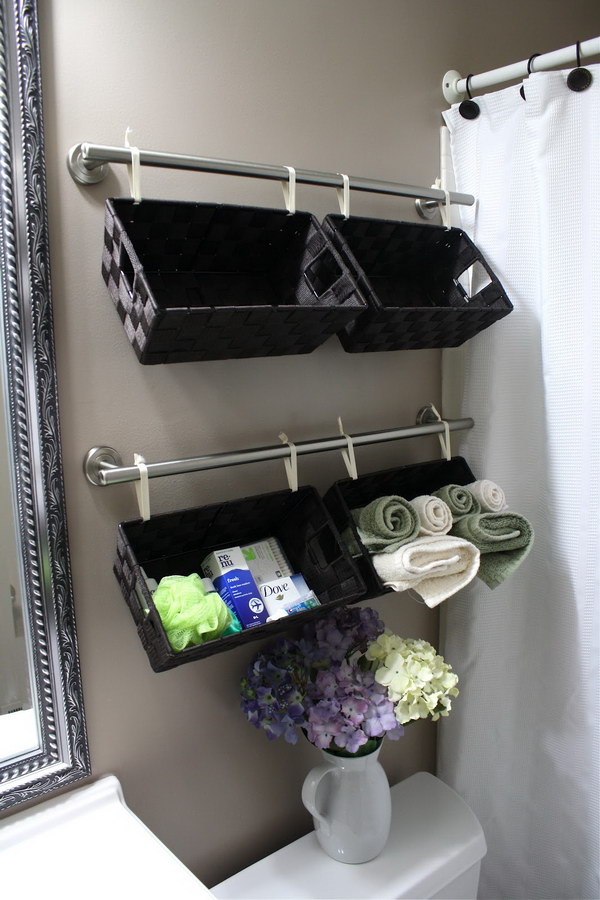 Hanging Wicker Window Boxes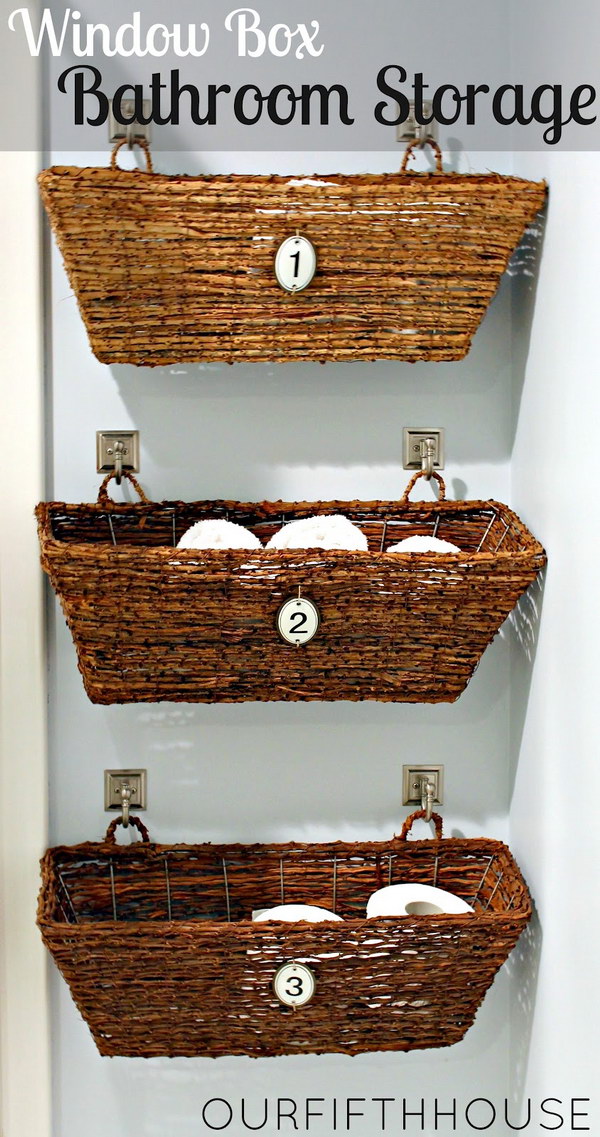 Decorative Garden Planter and Storage Over The Toilet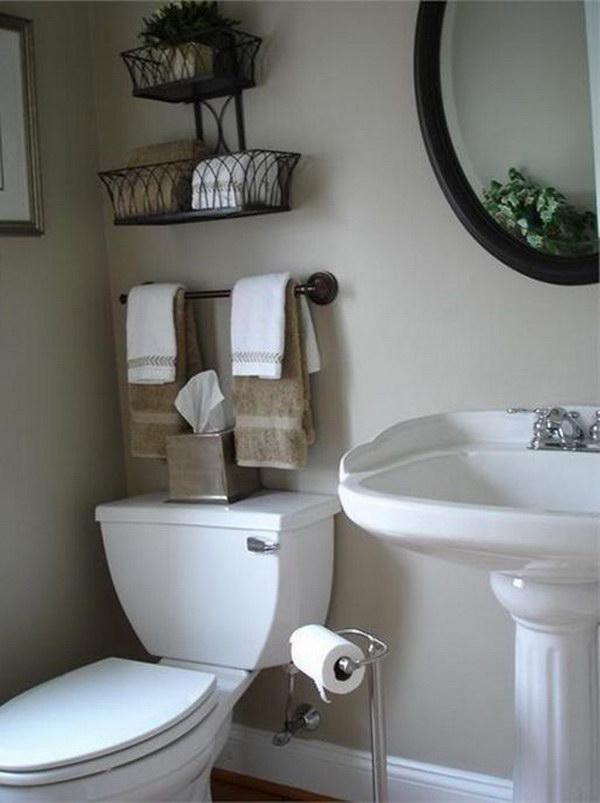 Headboard Shelf With Brackets And Vintage Iron Hooks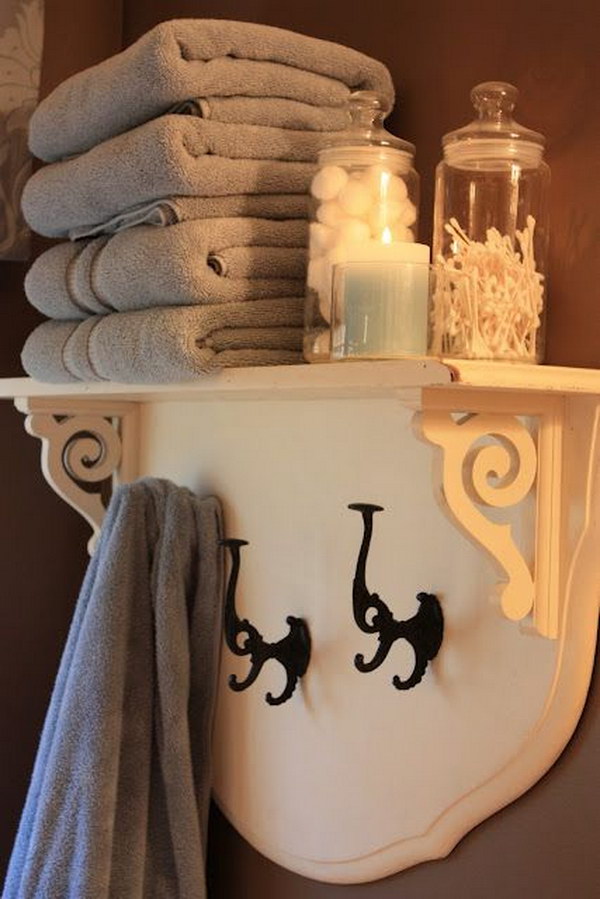 Floating Shelves Over The Toilet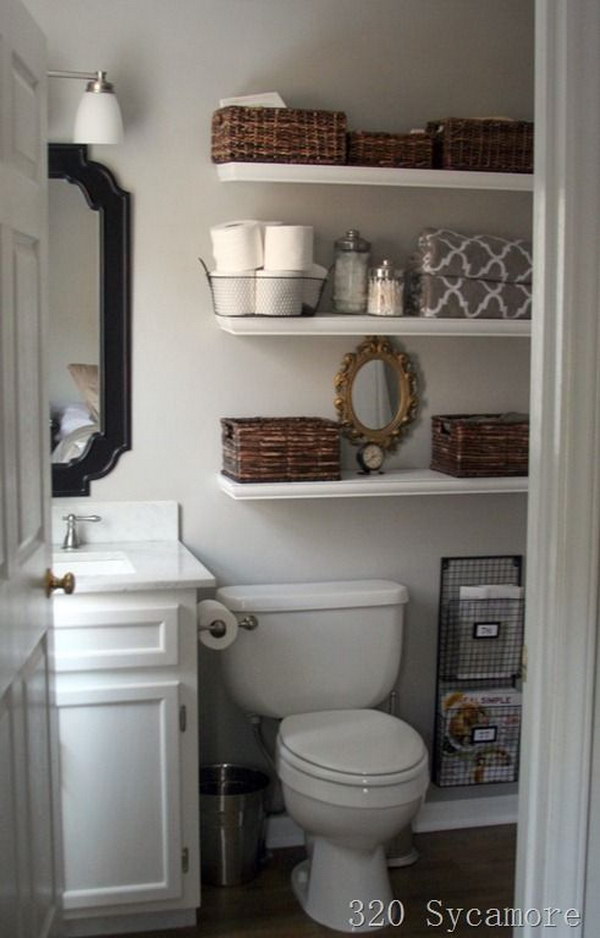 Rustic DIY Faux Floating Shelves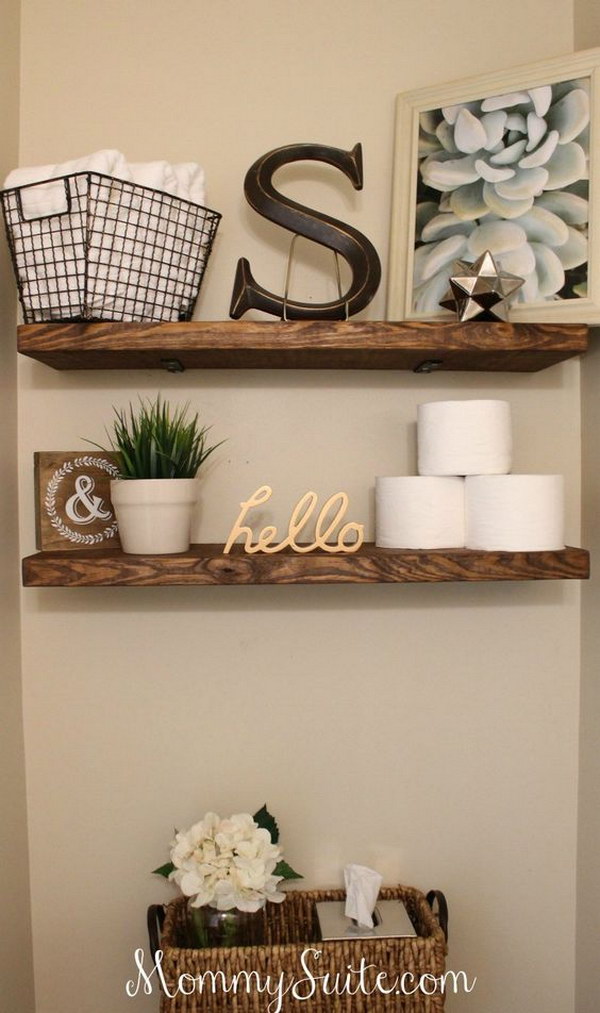 Toothbrush storage Using Ikea And Dollar Store Buckets

Decorative Floating Wall Shelves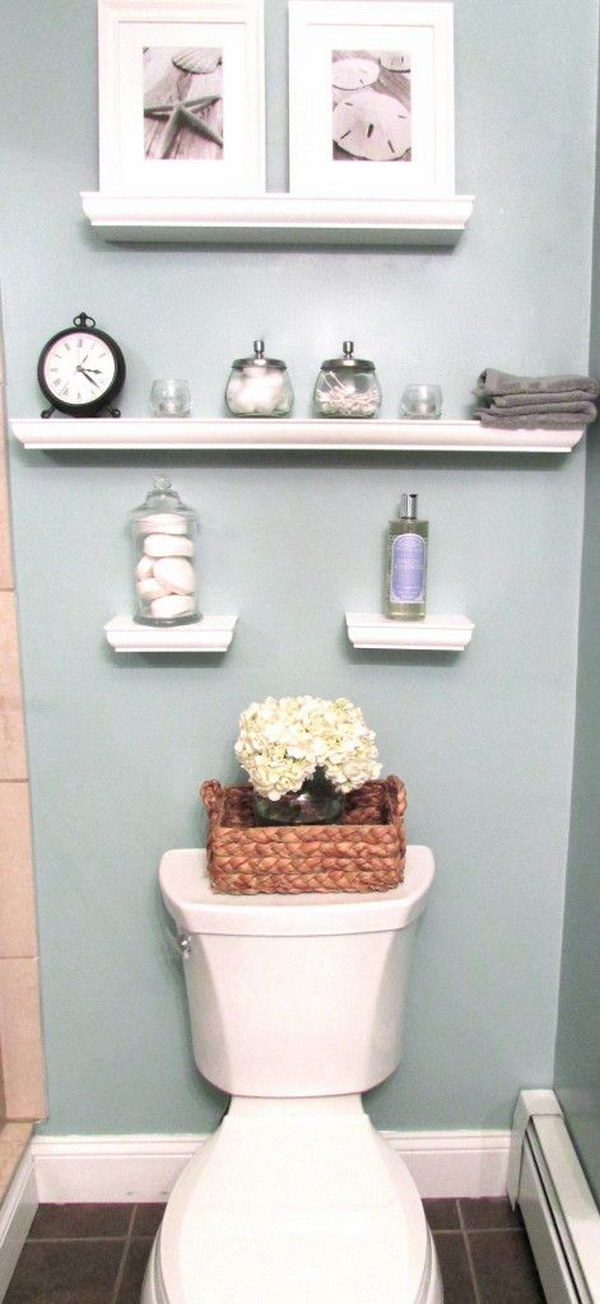 Mount the over the toilet floating shelves in a way that appear decorative. This could also create space for storage.
Wire Planter Toilet Paper Storage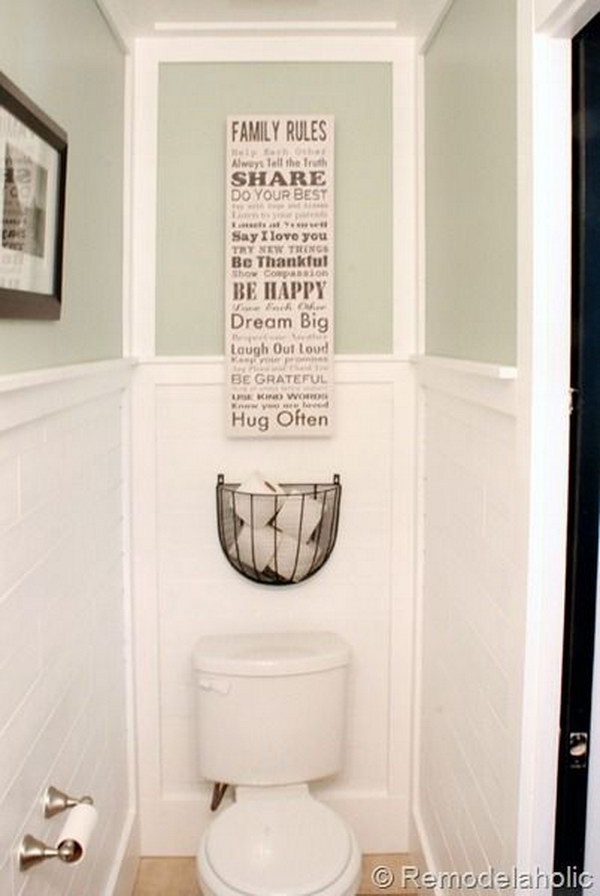 Over The Toilet L-Shape Floating Shelves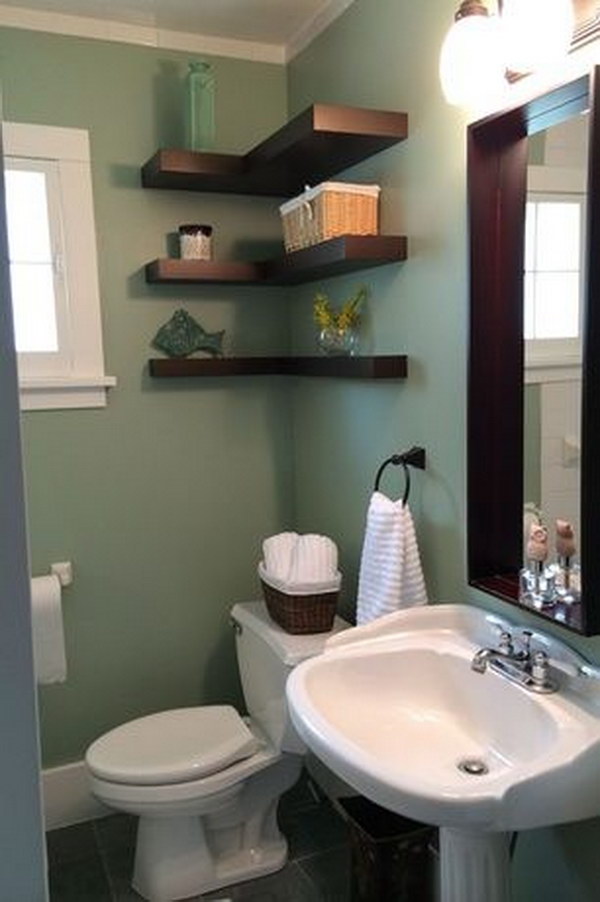 DIY Hanging Bathroom Shelf Over The Toilet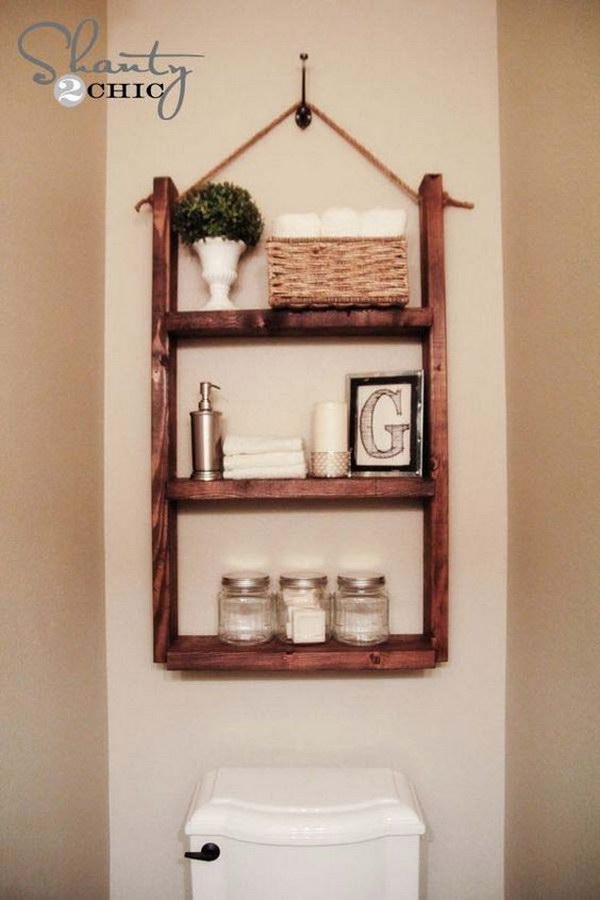 DIY $15 Wooden Floating Shelves Above The Toilet
Upcycled Crate Storage Over The Toilet

Dollar Store Blue Baskets With Chalkboard Tags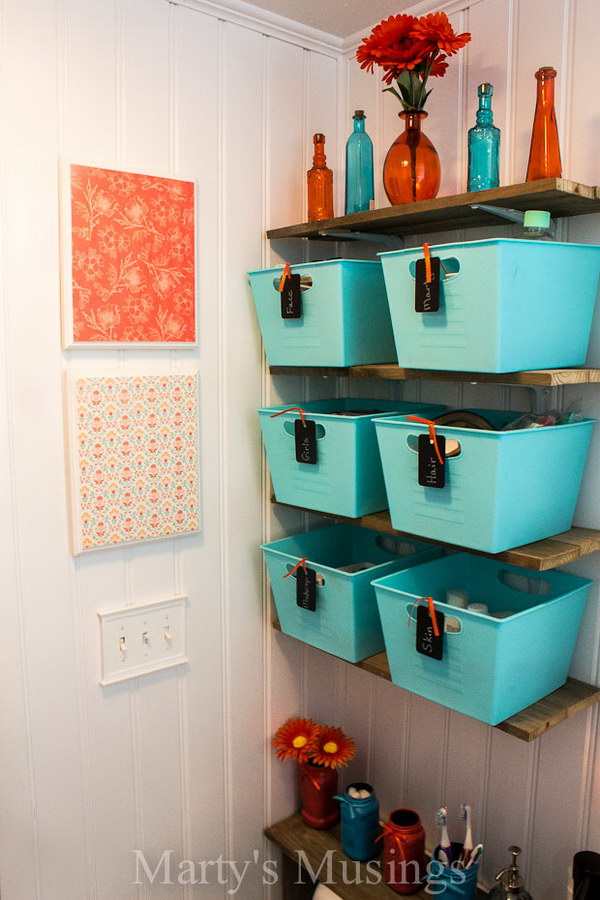 DIY Antique Window Cabinet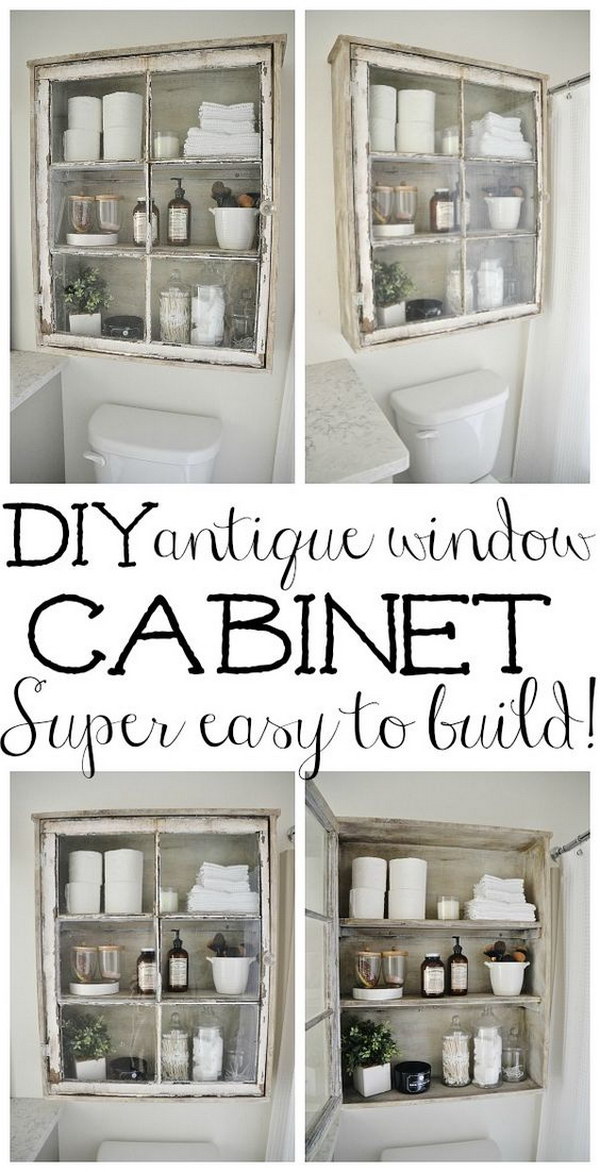 Floating Shelves for Additional Storage

Shelves Inserted And Trimmed Out For Storage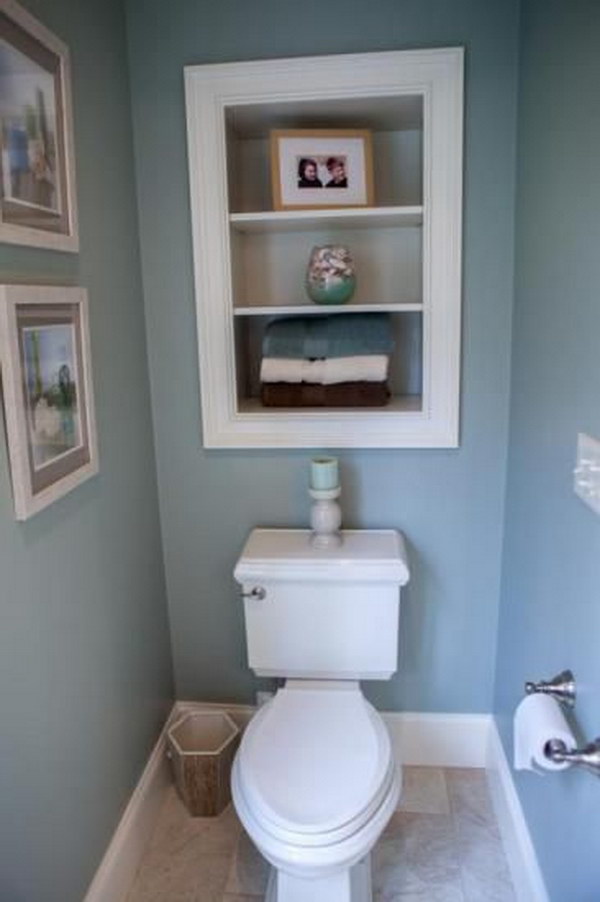 The built in shelves make your toilet room look bigger and they add extra storage space.
Built In Bathroom Cabinets Surrounding Toilet
Over The Toilet Shelves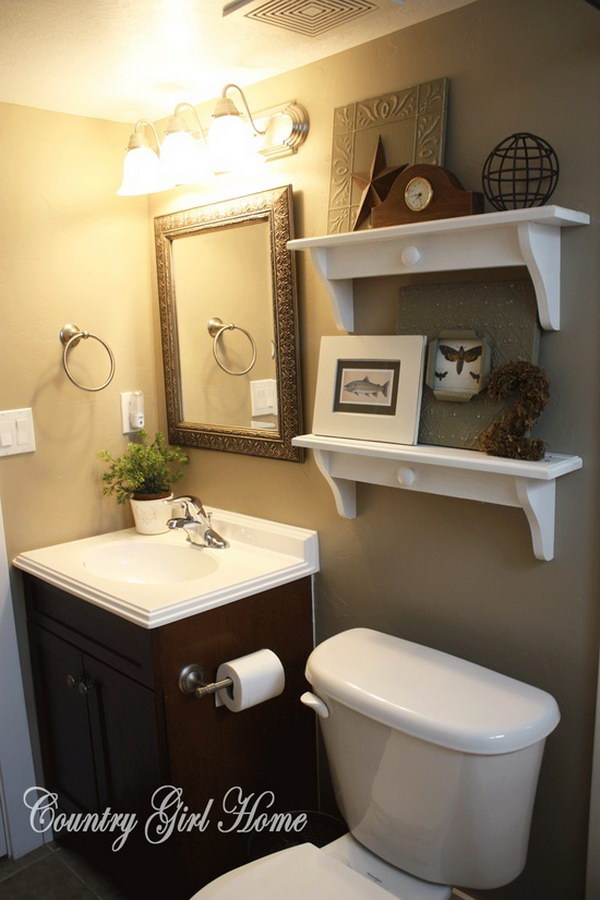 Hanging Basket Over Toilet To Hold Towels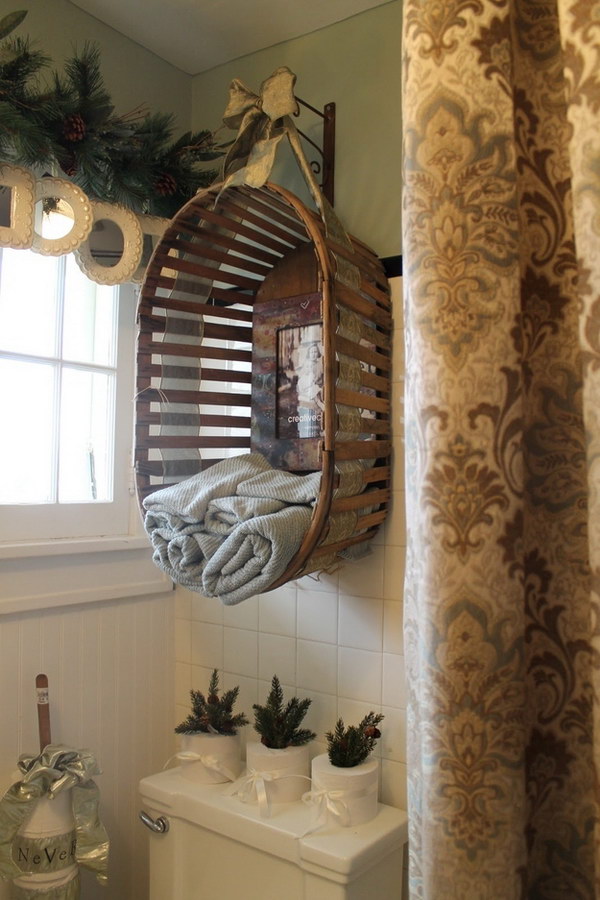 DIY Over The Toilet Storage Unit Repurposed From An Old Picture Frame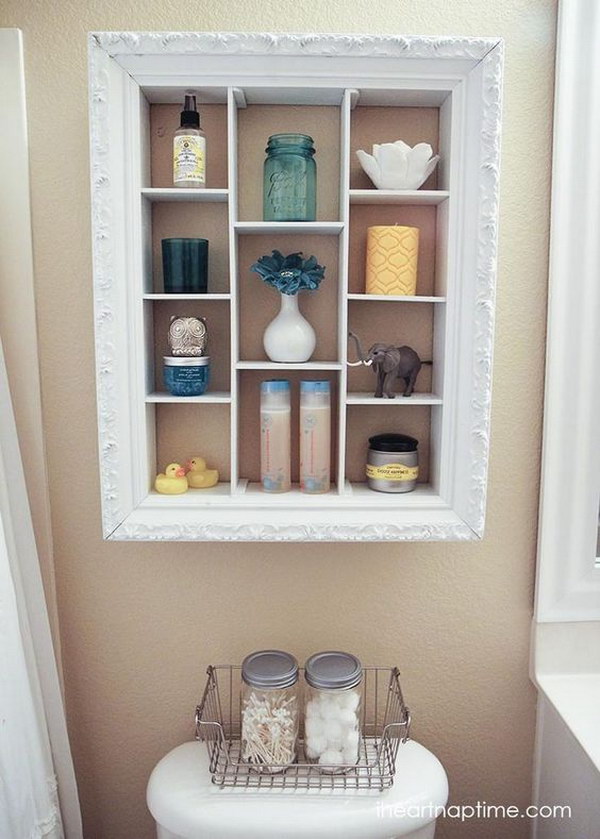 Hook Connected Hanging Shelving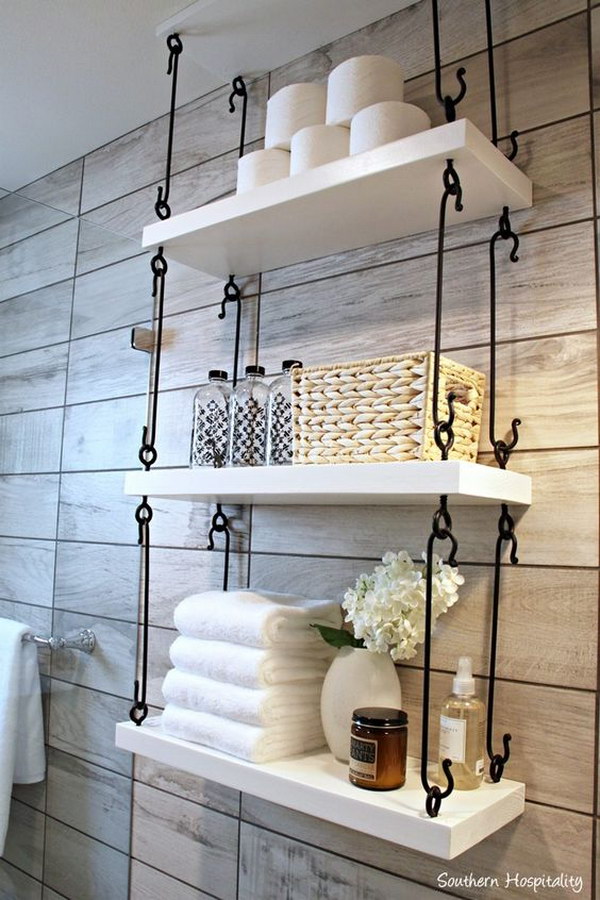 DIY Old Sign Shutter Shelf Tutorial

Bath Wall Storage Shelf With Hooks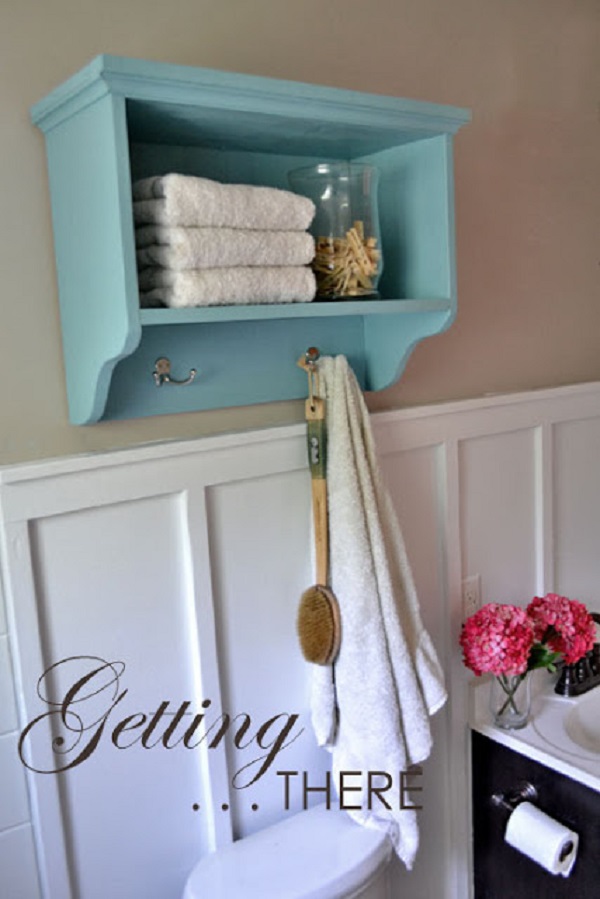 DIY Sliding Barn Door Storage Cabinet

Dollar Store Baskets Hanging Over The Toilet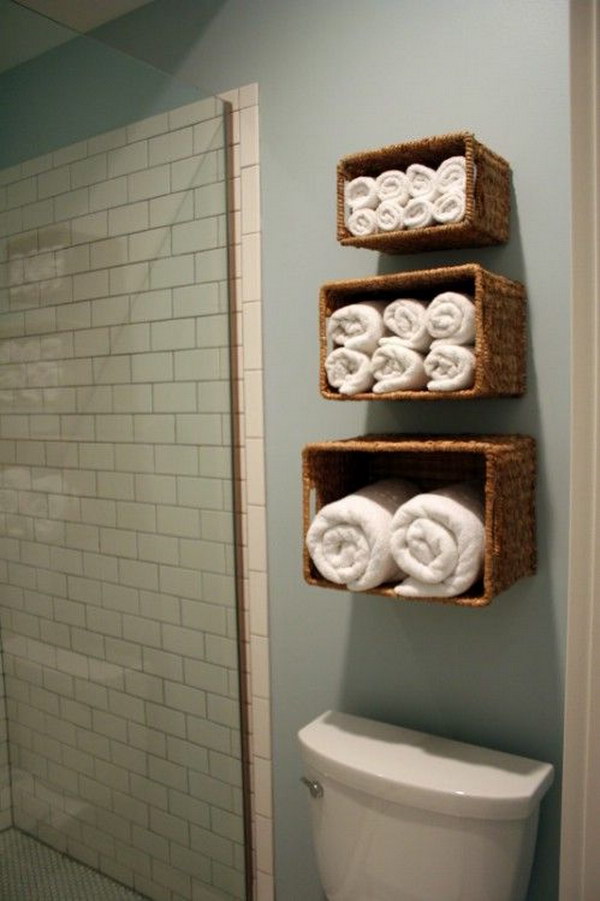 DIY Industrial Style Storage Using Pipes And S Rings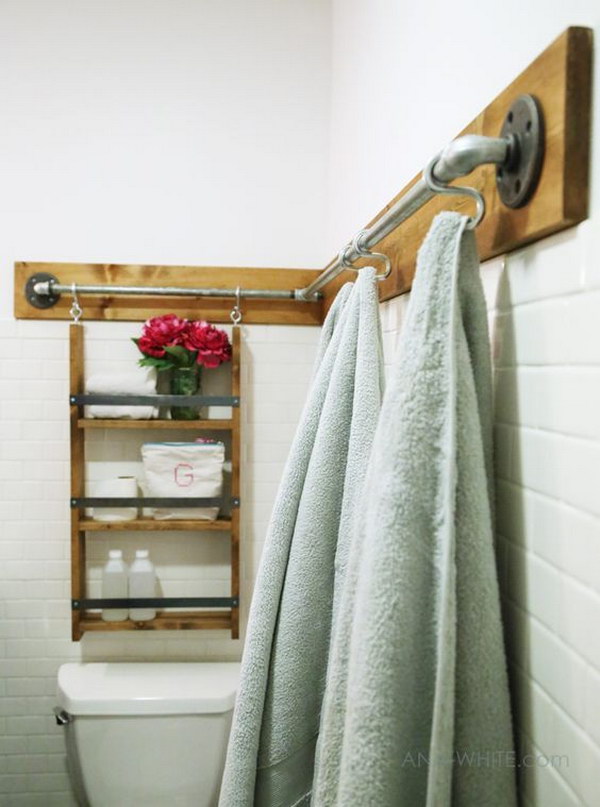 DIY Over The Toilet Rope Shelf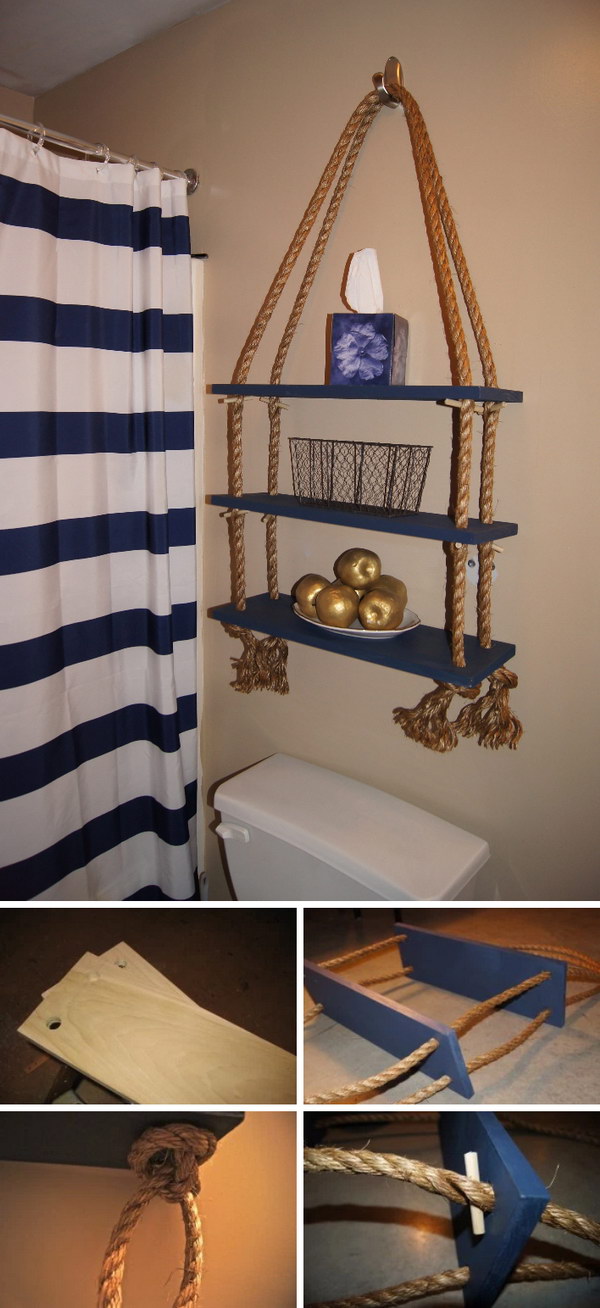 Use Curtain Rods For Over The Toilet Storage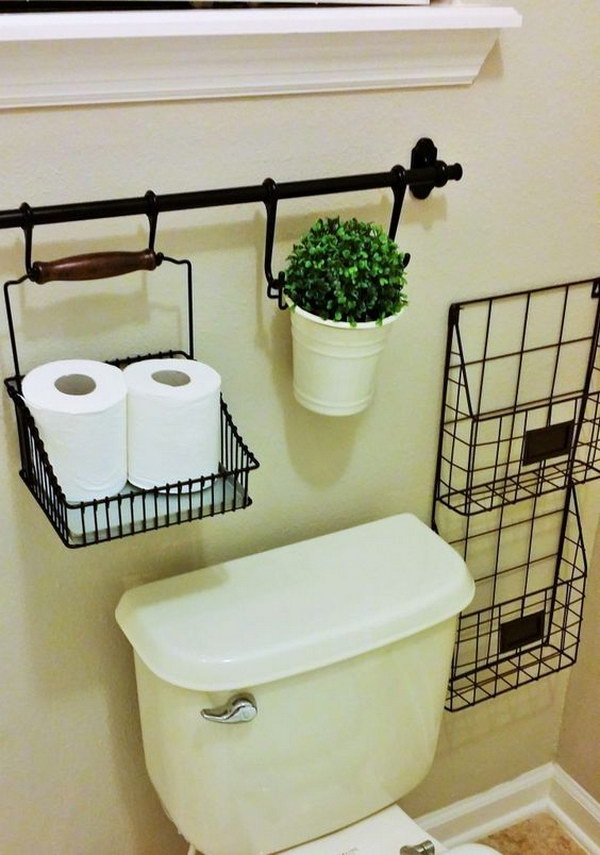 This idea is perfect for storage and decor in your bathroom.
Functional Storage Unit Over The Toilet In A Small Bathroom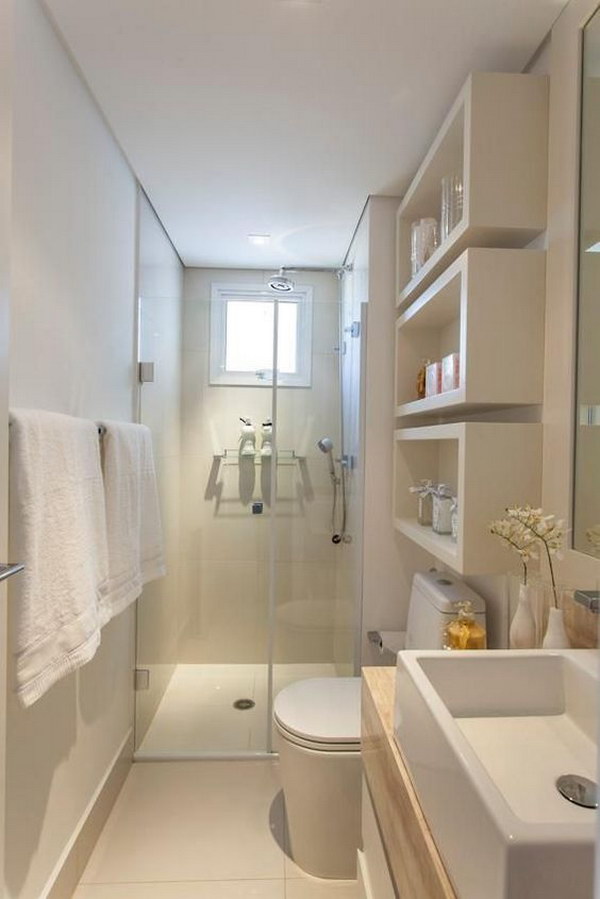 Medicine Cabinet With Mirrored Doors Above The Toilet

Over The Toilet Cabinet With Crown Type Moulding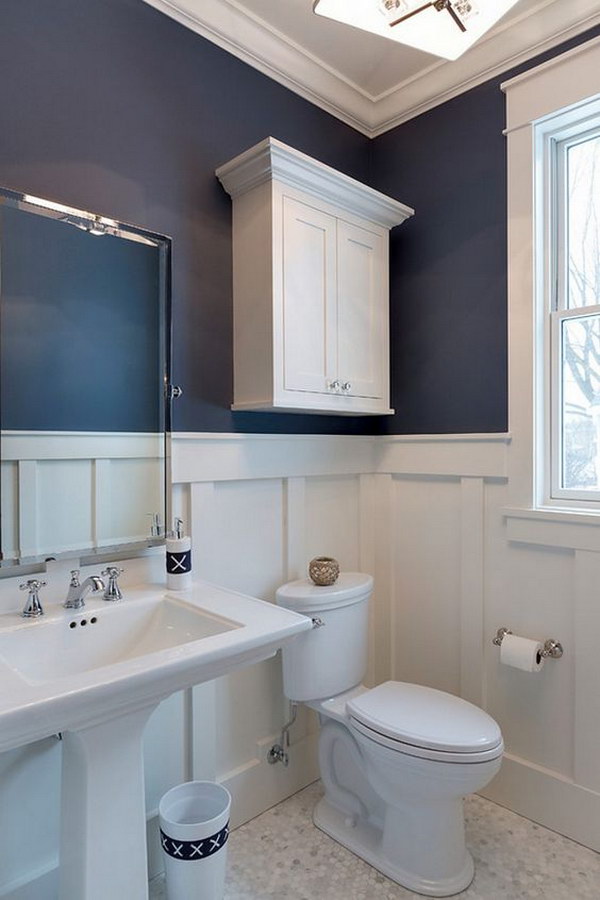 Wood Crates Over The Toilet Storage And Displaying Unit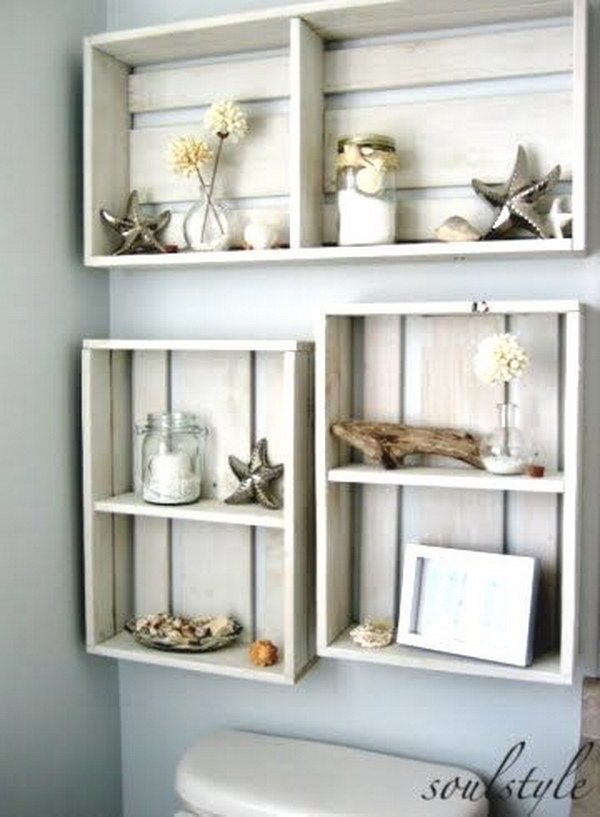 Reclaimed Wood & Pipe Shelves with Towel Bar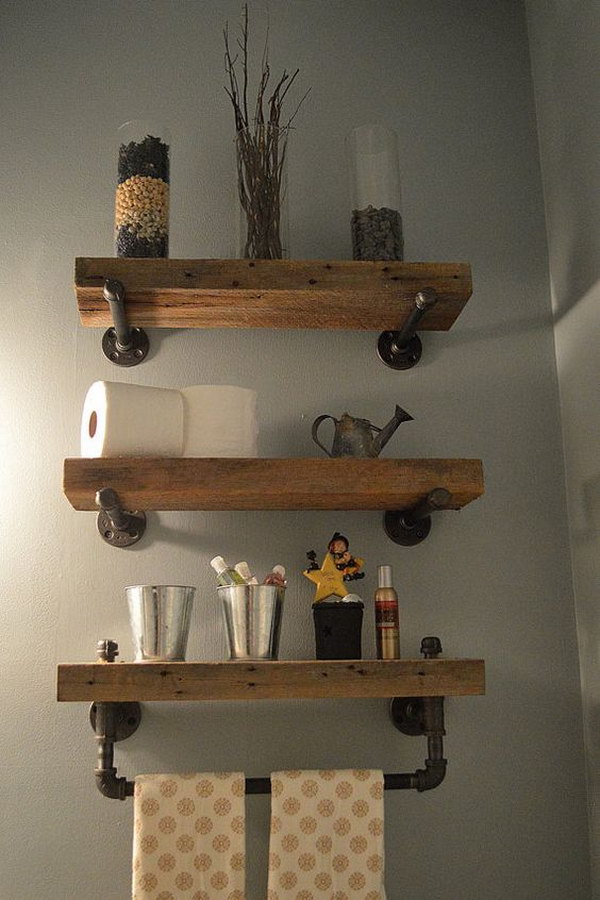 Rustic Floating Shelves Over The Toilet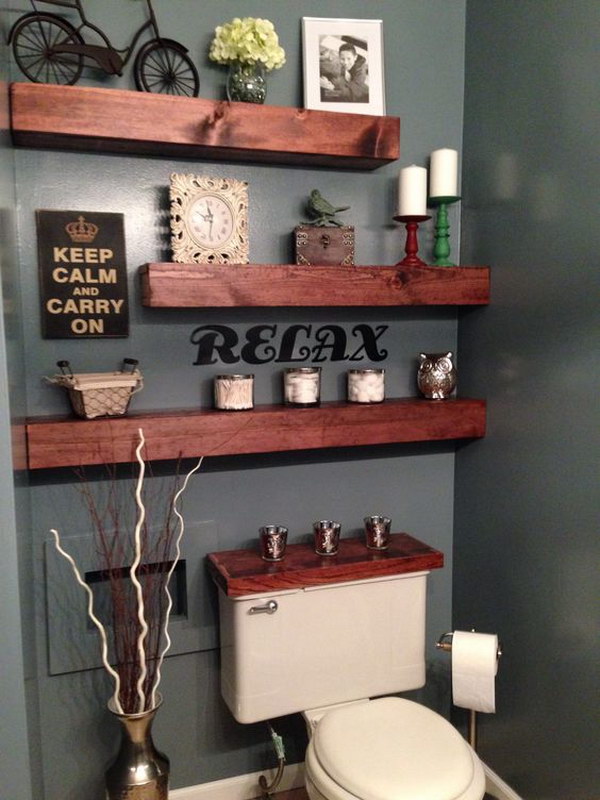 DIY Decorative Bathroom Shelves With Brackets