The color is very important in any visual designs, so is for nail art. Different colors have different meanings and tend to create different moods and themes. Different color also show off different personality, style and creativity of the user and reflect what feelings the user may have.
Among various color for nails, gold grows in popularity and has been most ladies' favorite nail coloring for its symbolism of success, achievement and wisdom. Gold nails not only adds bling to your outfit but also matches with almost everything. The super chic gold nail really makes us geek out during the festive or special occasions.
In this post, we have rounded up some examples of trendy, stylish and chic gold nail art designs for your inspiration. Take time to browse through these remarkable nail art designs and choose one for your own.
Gold Stud Nail Art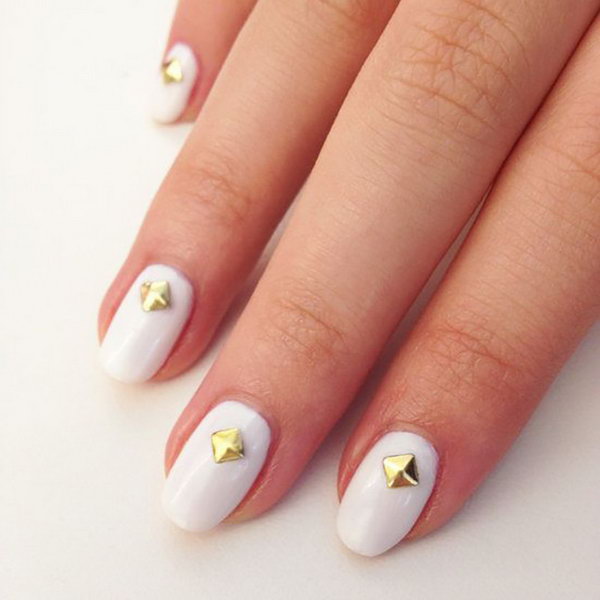 Metallic Sharpie Mani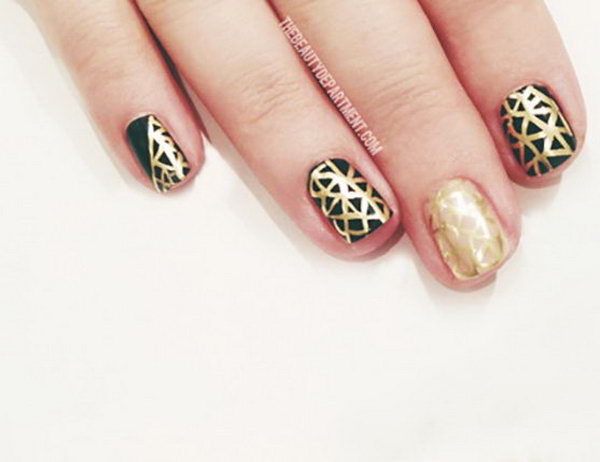 Gold and Pastel Color Blocks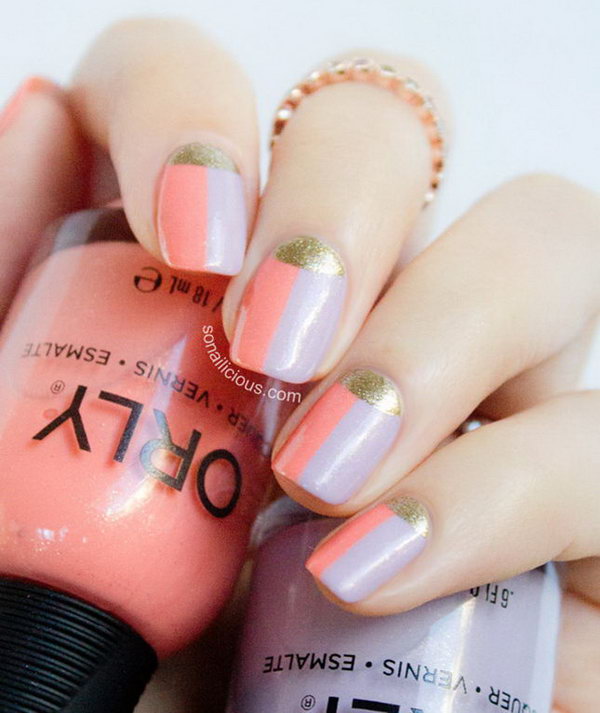 Pink and Gold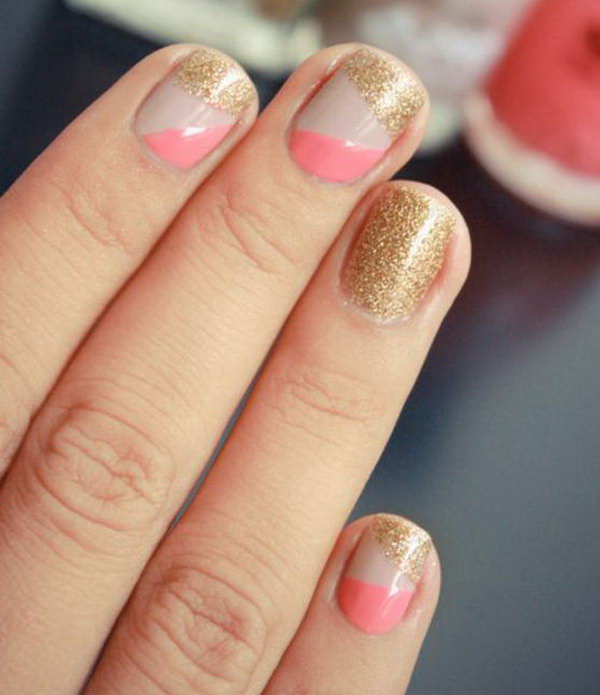 Gold French Mani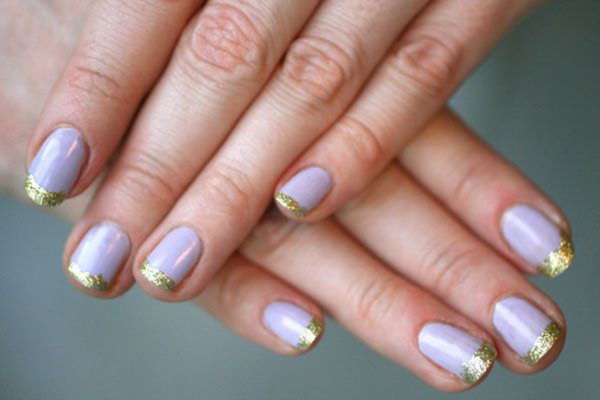 Angle Nail Art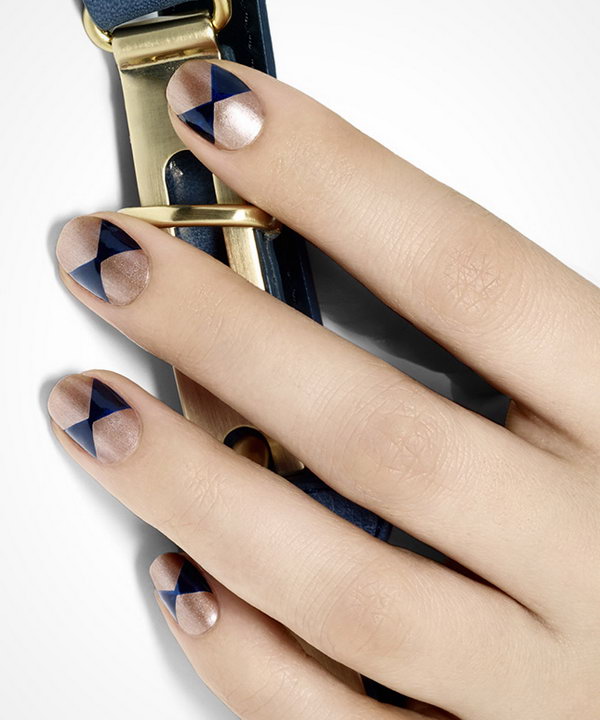 Straight Up Metallic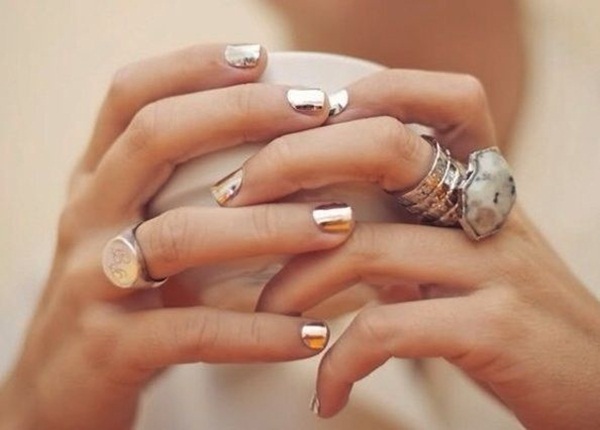 Golden Ratio Manicure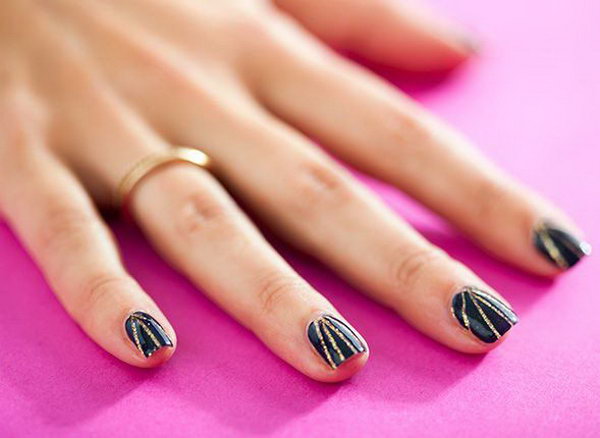 Dotted Gold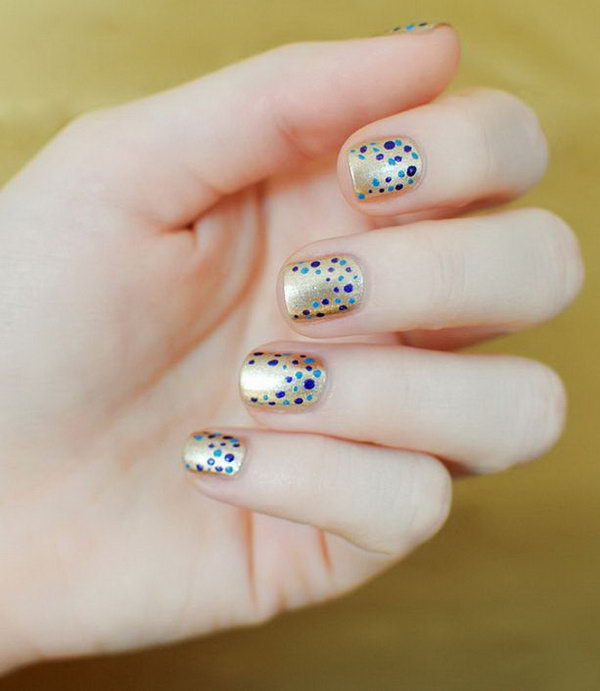 Glitter Placement French Manicur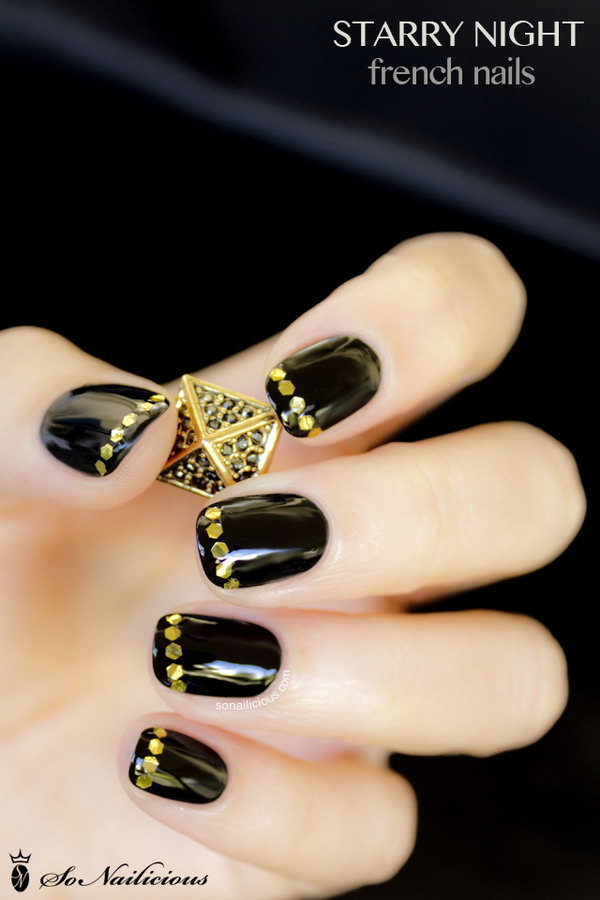 Half Moon Nails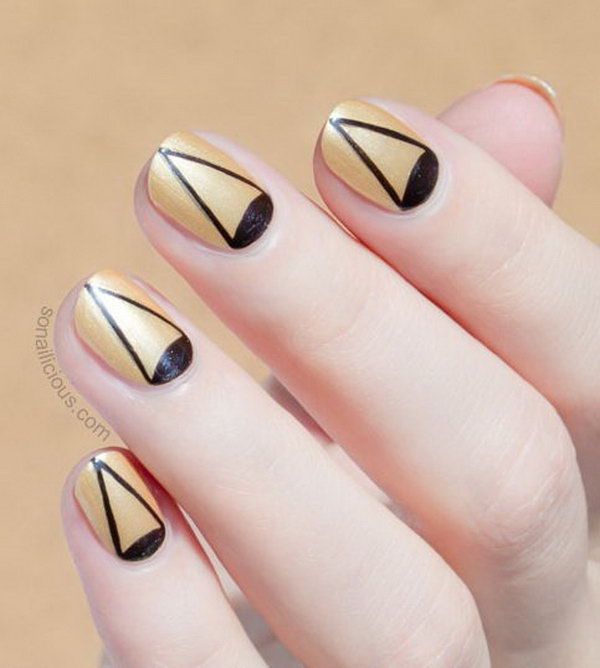 Sunburst Nails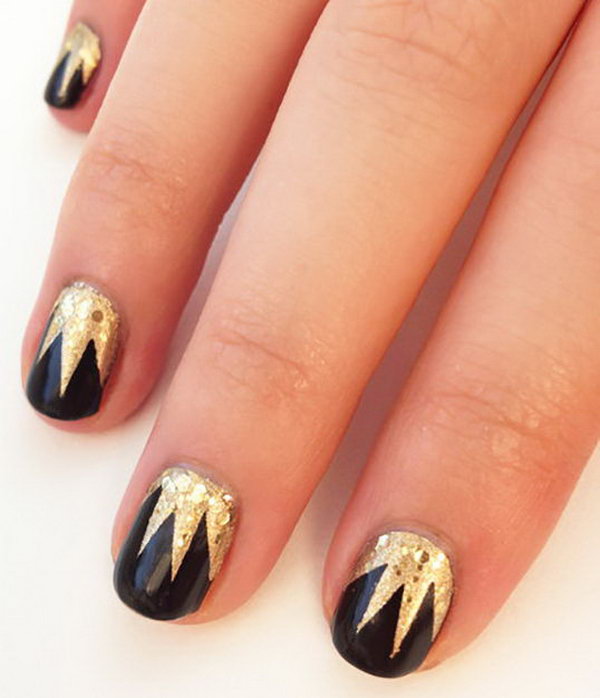 Glitter Beds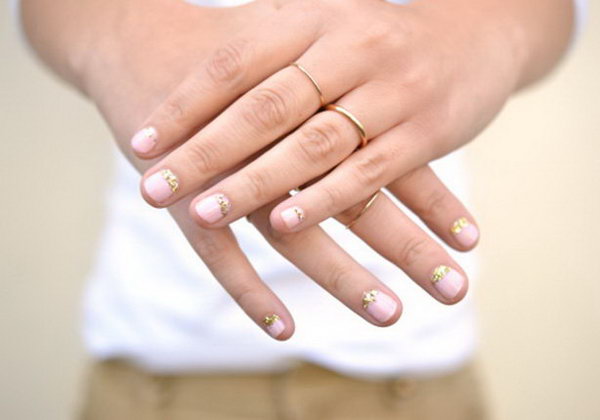 Gold Half Moons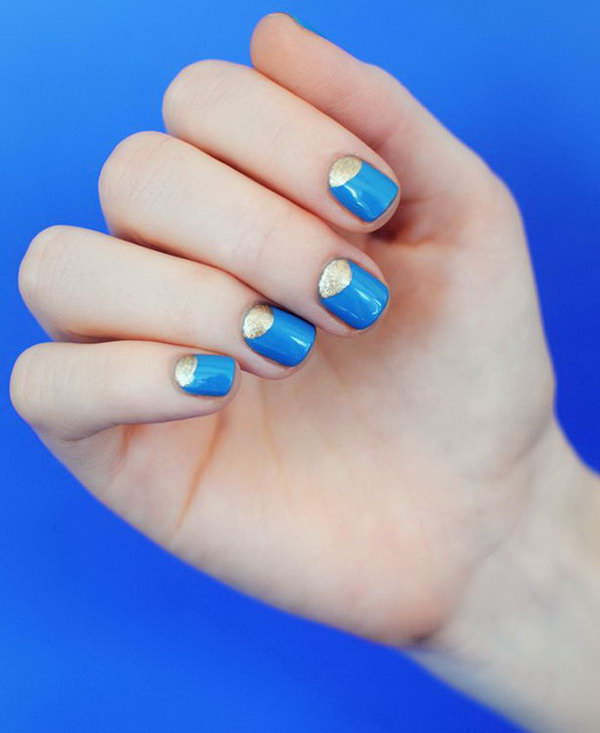 Blue Glitter Gold Nails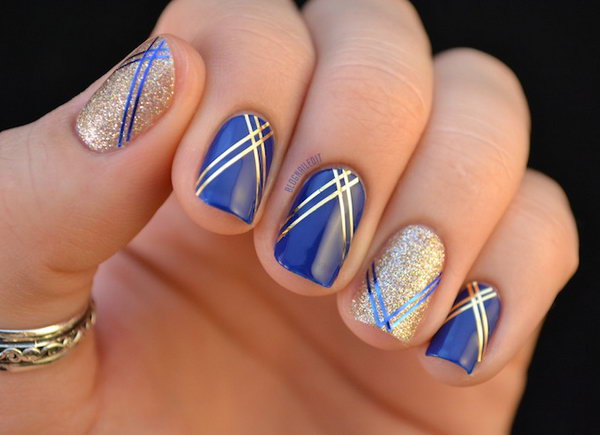 Black and Gold Stripes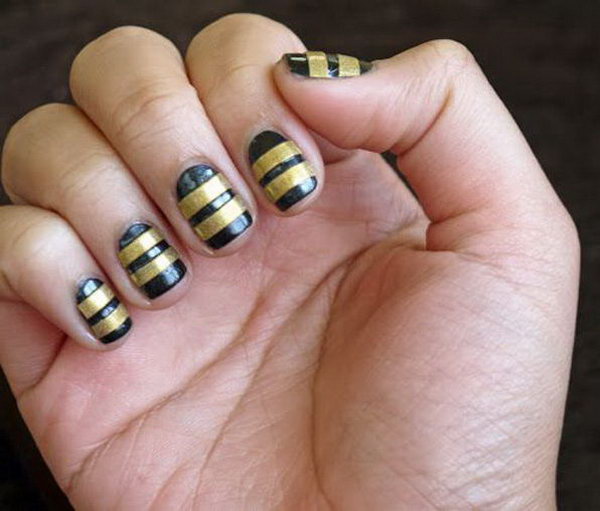 Mix and Match Pattern Mani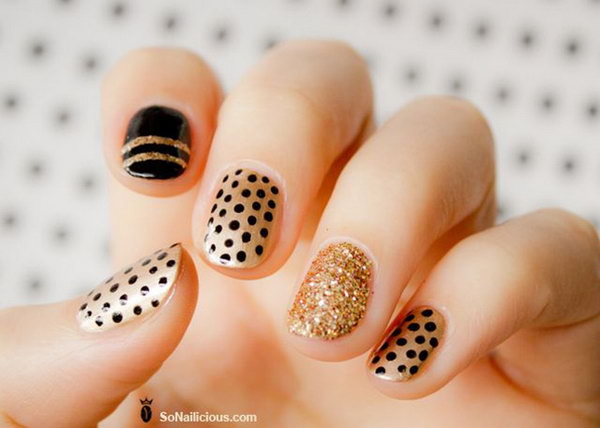 Glittery Tips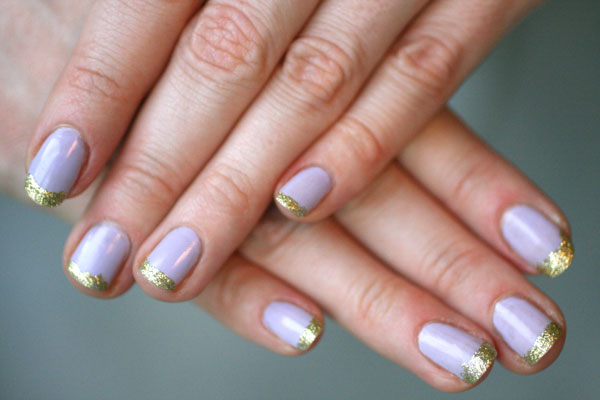 Asymmetrical French Mani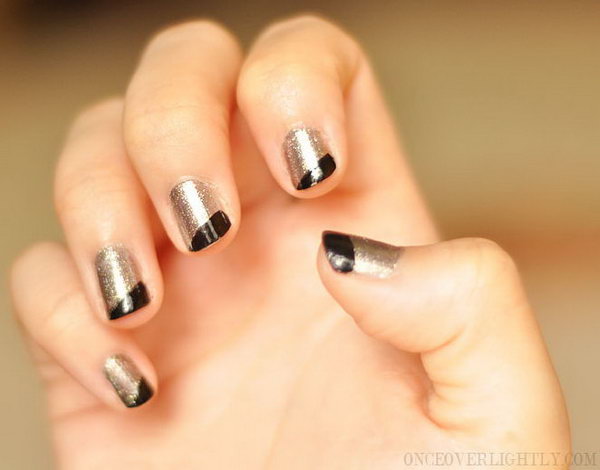 Golden Rule Nail Art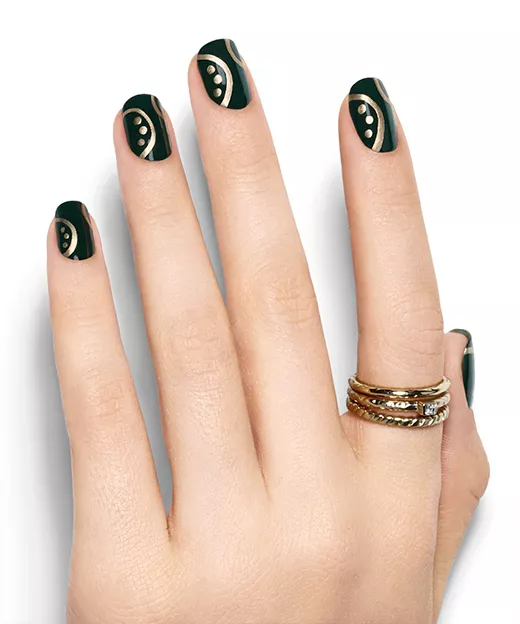 Gold Geo Tips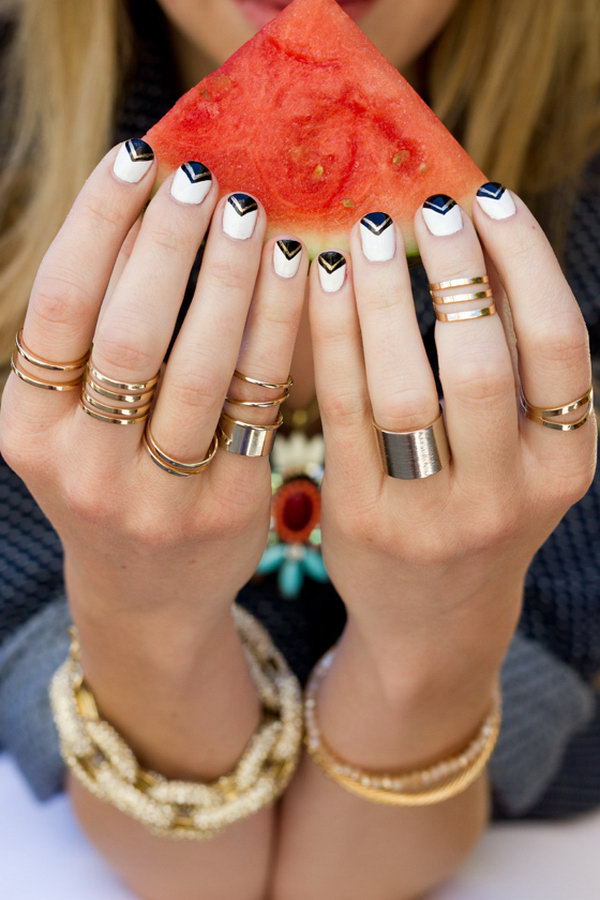 Glitter Gradient Nails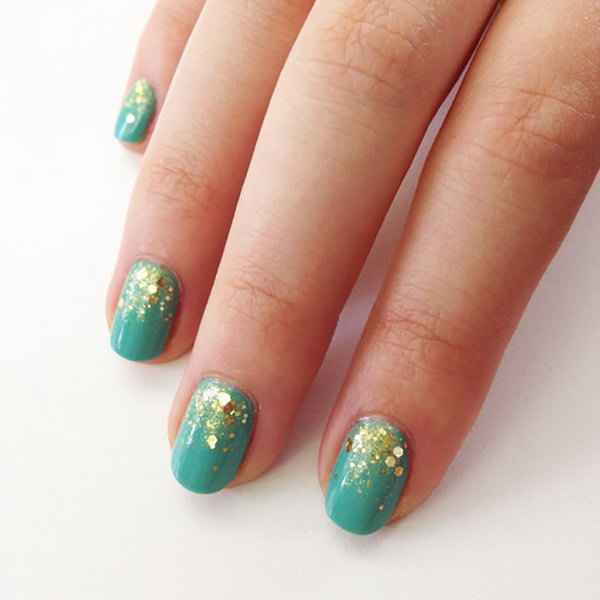 Gold Square Studded Nails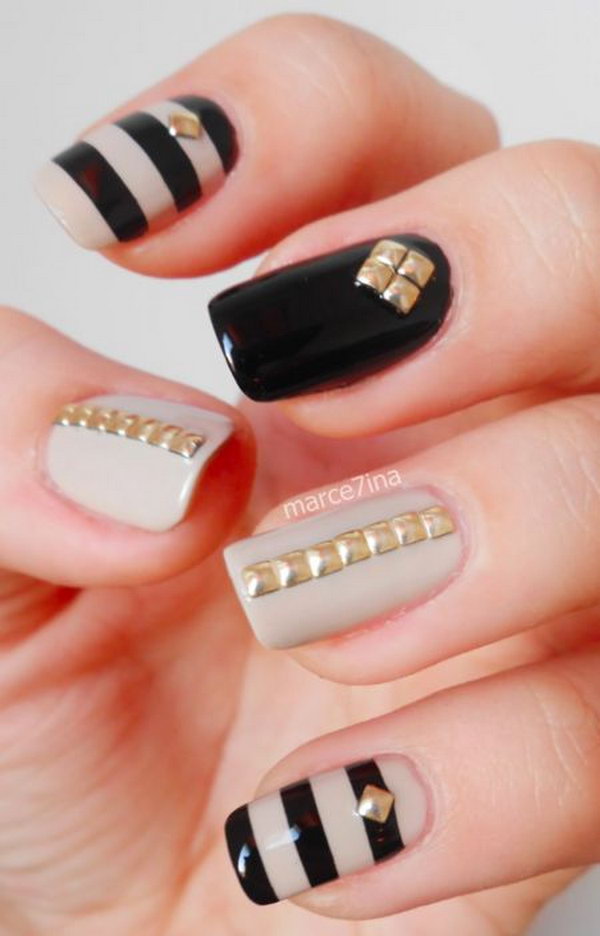 Gold Zig Zags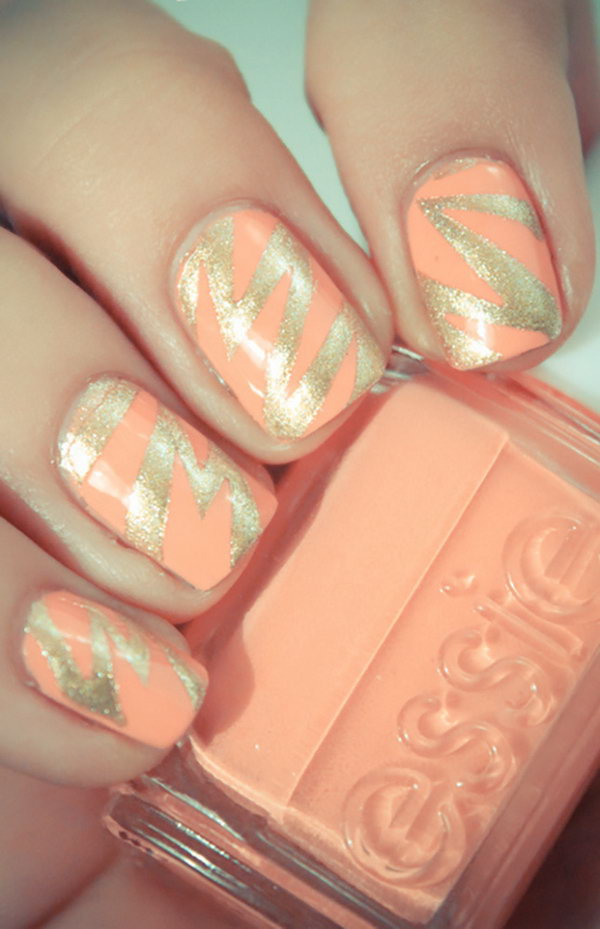 Indigo Blue and Gold Striped Nail