A dandelion is a wild plant which has yellow flowers with lots of thin petals. When you blow the petals, all the seeds drop off. It has a wonderful color and simply stands out among the most lovely flowers on the field. Their intricate petals or seeds as well as the nature of flying away with the wind make them very unique and appealing and are often a favorite subject for art work, like nail art and tattoo designs.
Dandelion has become a powerful and popular symbol in nail designs these days not only for their beautiful appearance but also the symbolic meanings. It mainly signifies freedom of flight and letting go and symbolizes what you wish and is considered to bring good luck and prosperity.
If you're planning on getting dandelion nail art patterns, you are right here. Here, for your inspiration, we have rounded up tons of cute dandelion nail art designs in this post. Enjoy!
Sunset Nails with Dandelions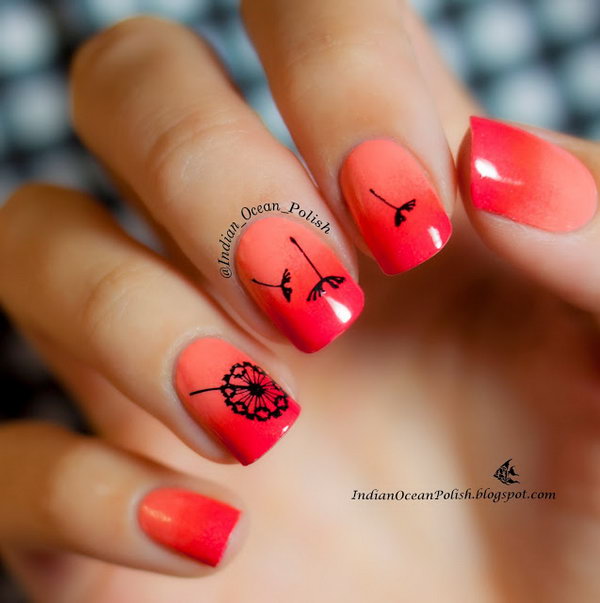 Dandelion Watercolor Nails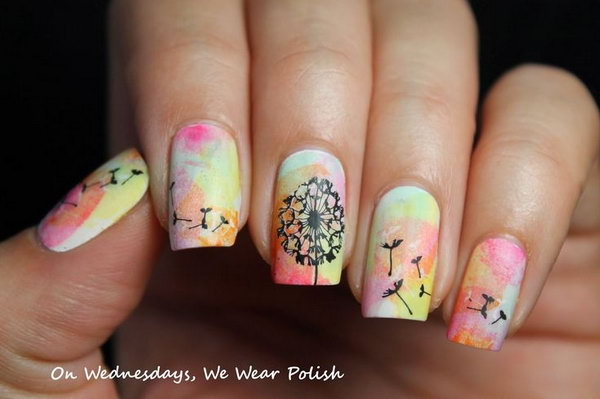 Dandelion Heart Nails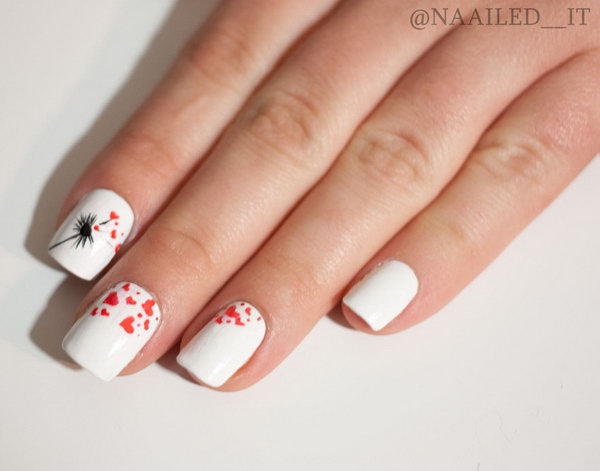 Purple Background Dandelion Nail Art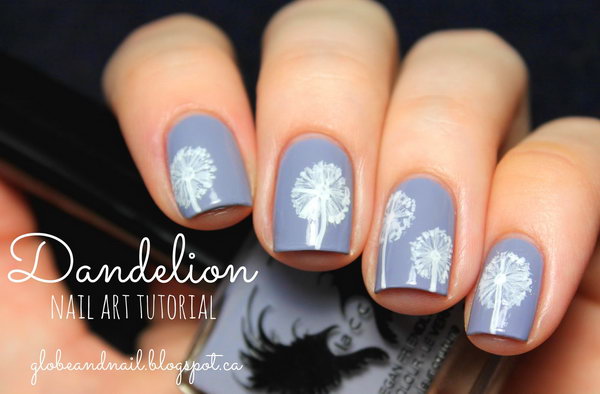 Blue Matte Dandelion with Glitter Nail Art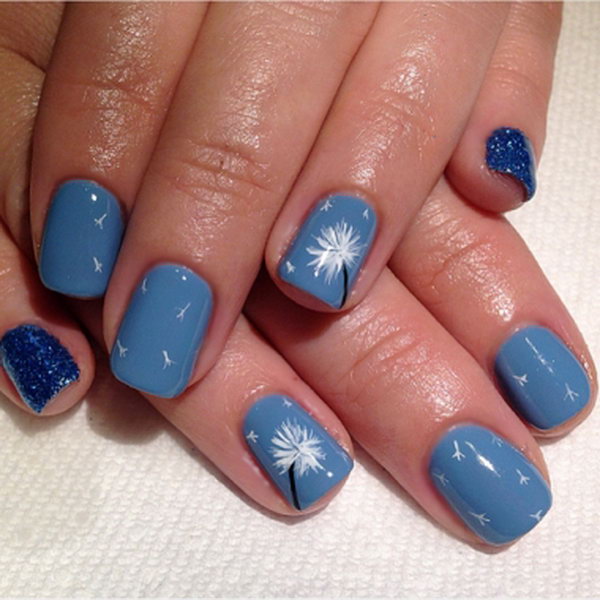 Dandelion Nail Art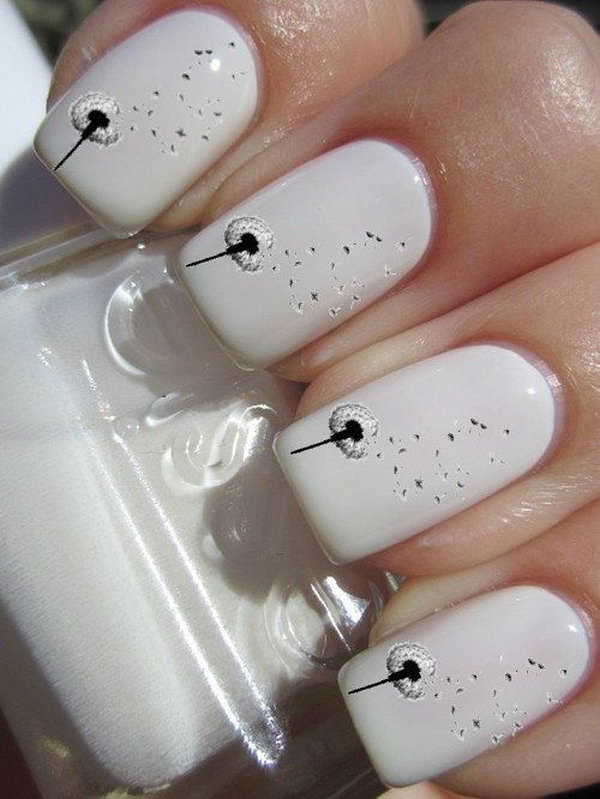 Pink Background with Dandelion Accent Nails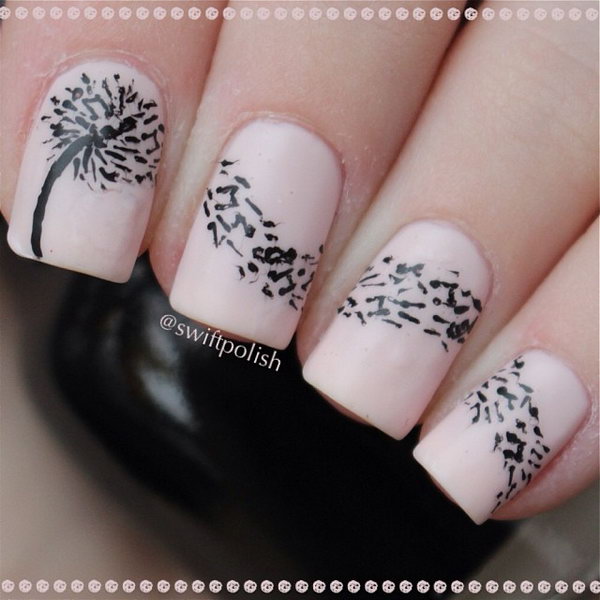 Gray and Yellow Dandelion Nails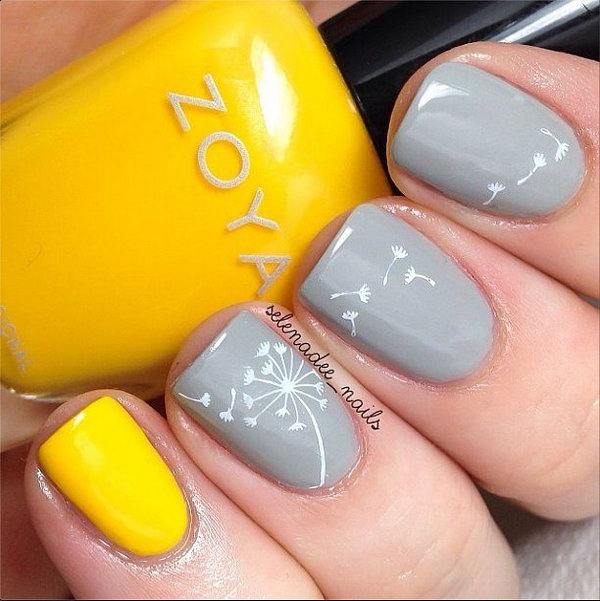 Black and White Dandelion Inspired Nail Art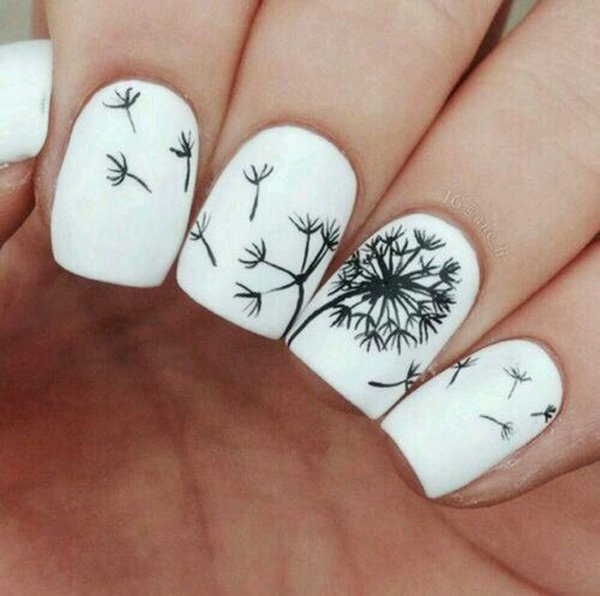 Brown Base Dandelion Flower Nail Art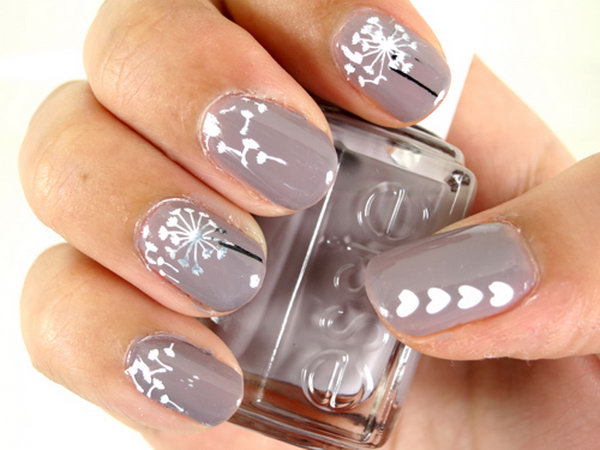 Dandelion and Star Accent Nails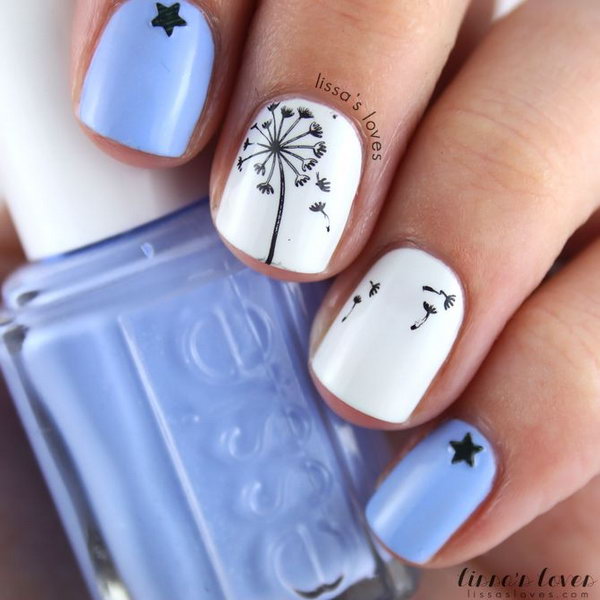 Awesome Neutral Base Blowing Dandelion Nail Art Design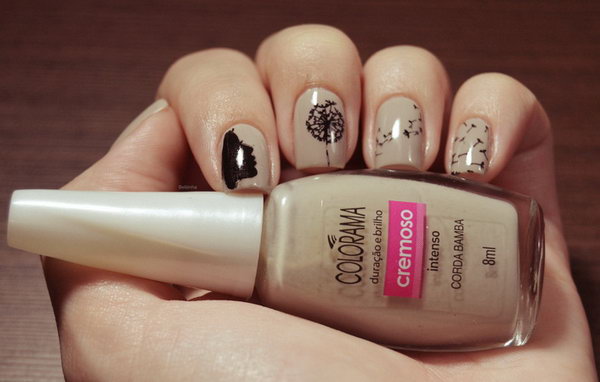 Black and White Dandelion Nails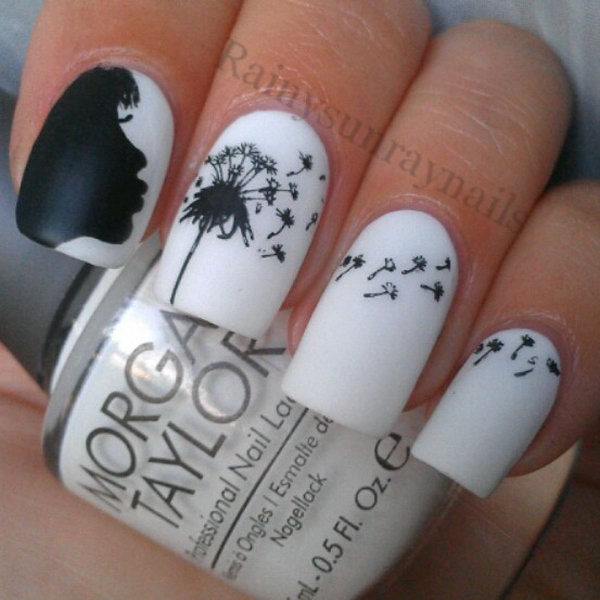 Blue and Purple Dandelion Nails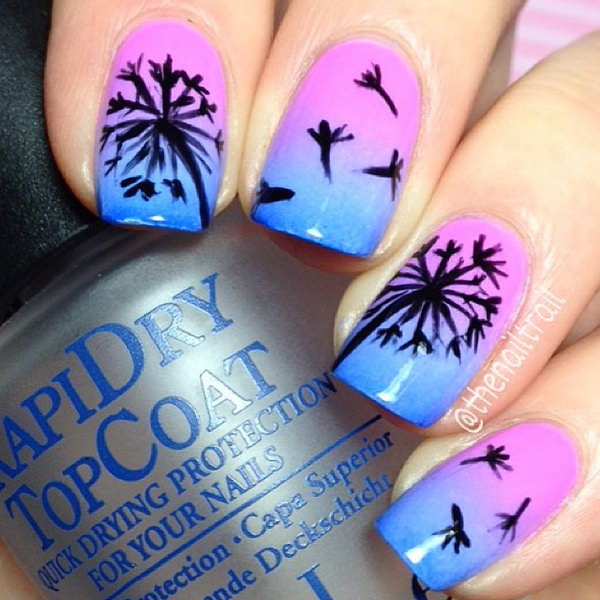 DIY Beauty- MoYou London Dandelion Nails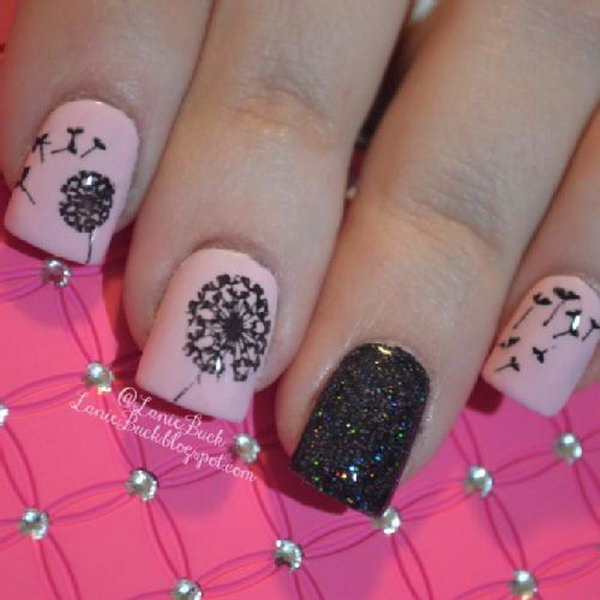 Purple Base Dandelion In Wind Nail Design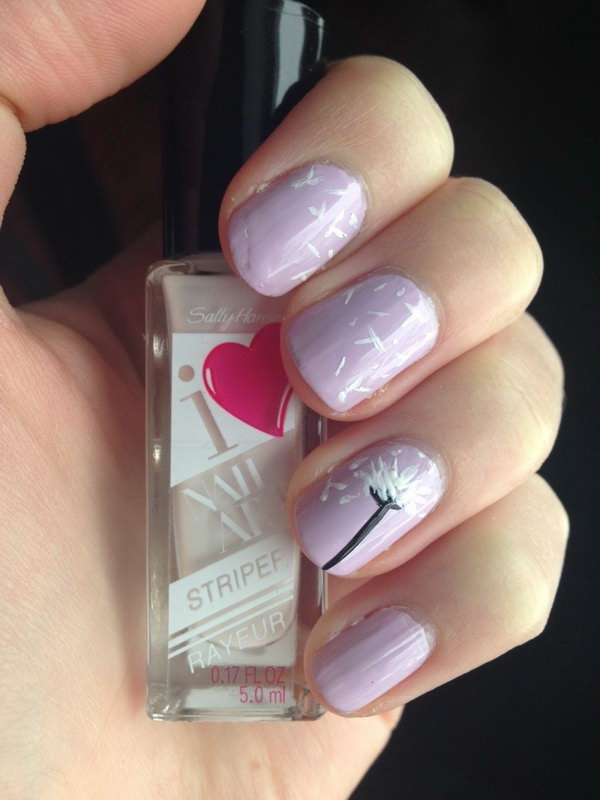 Cream Shimmer Black Danelion Nail Art Design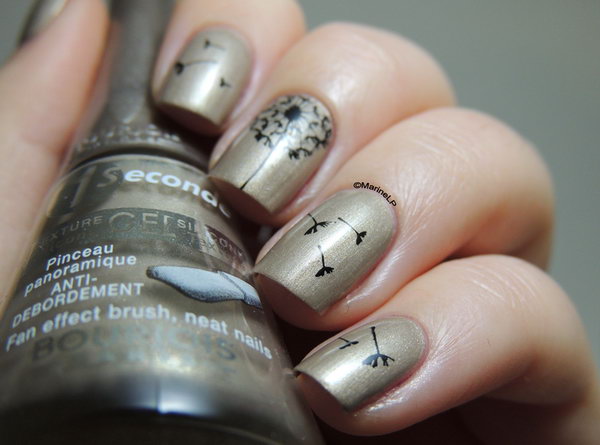 Turquoise Base Blowing Dandelion Flower Nail Art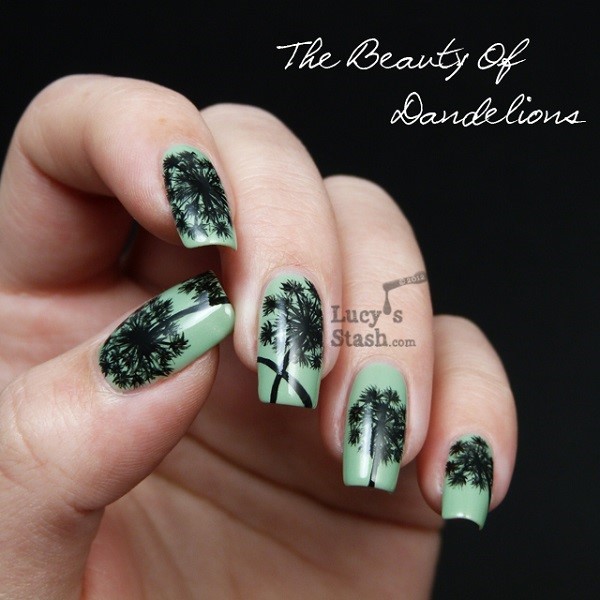 Girly Pink Base White Dandelion Nail Art Design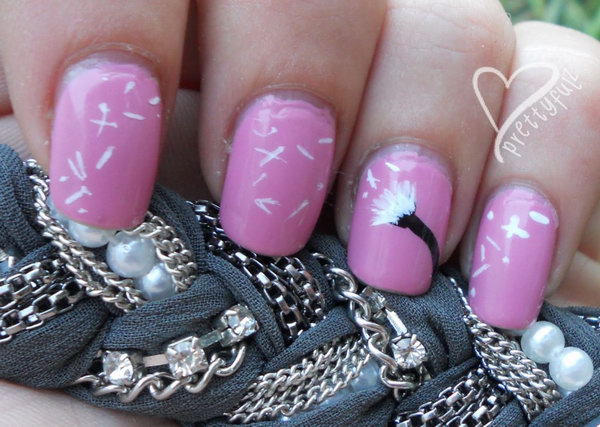 Purple Base Dandelion Nails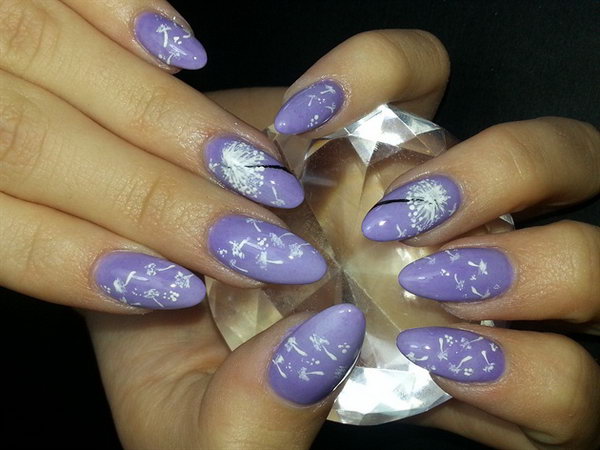 Buff Dandelion Nails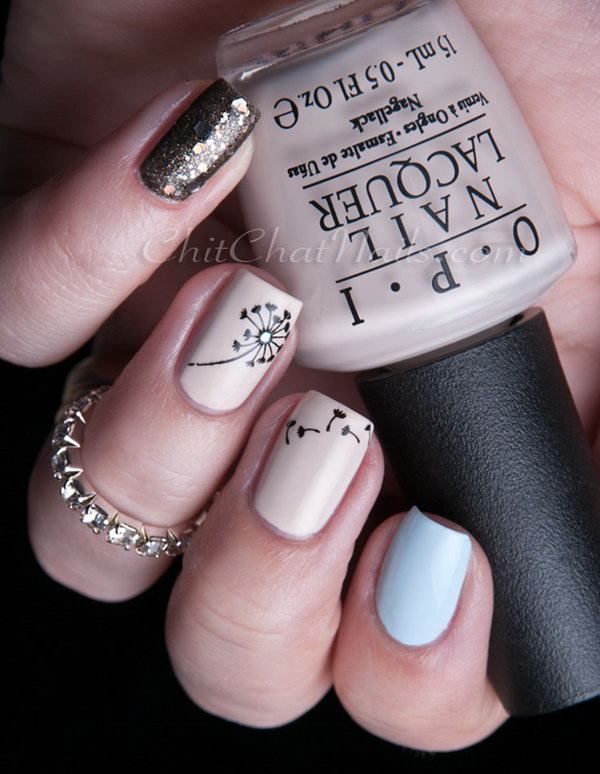 Blue Matte Dandelion Puff Nail Design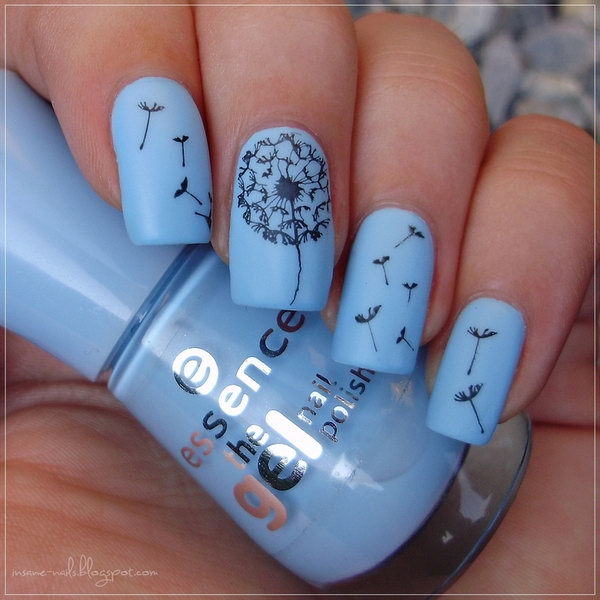 White Dandelion Nail Art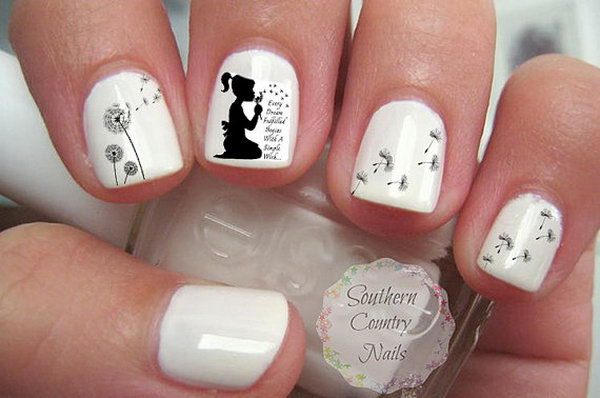 Black and White Dandelion Nails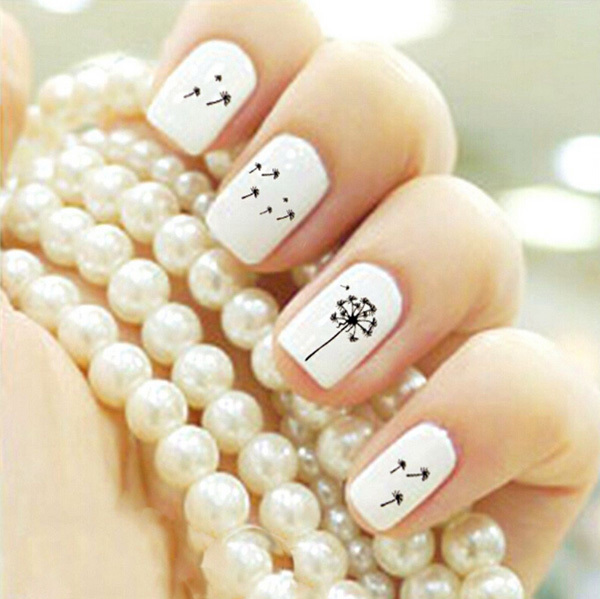 Pink Shimmer Black Blowing Dandelion Silhouette Nail Art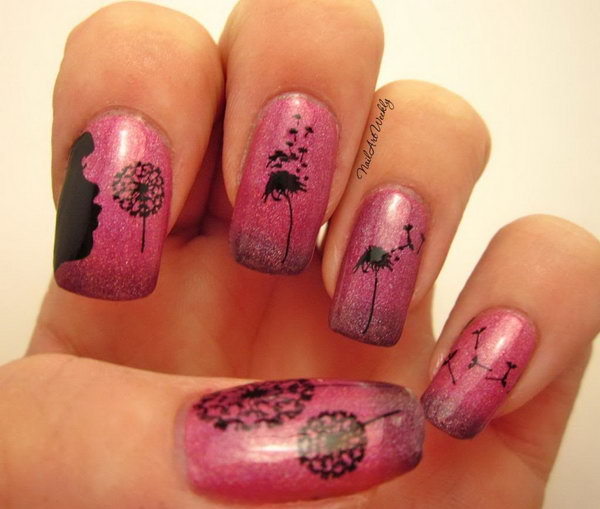 Silver Dandelion Nail Design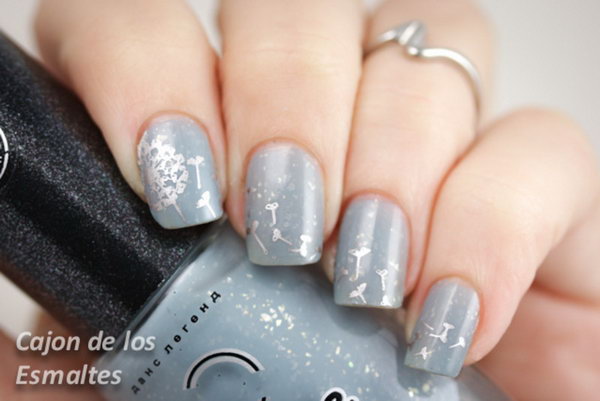 Deep Grey and Blue Dandelion Nails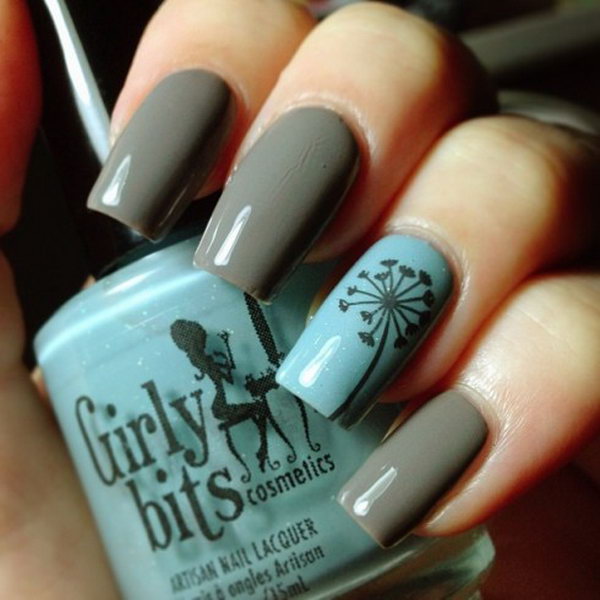 Silver Gray Dandelion Nail Design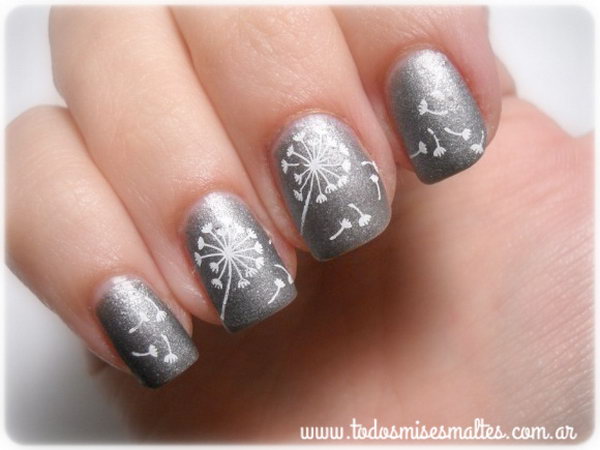 Dandelion Nail Art Accent with "wish"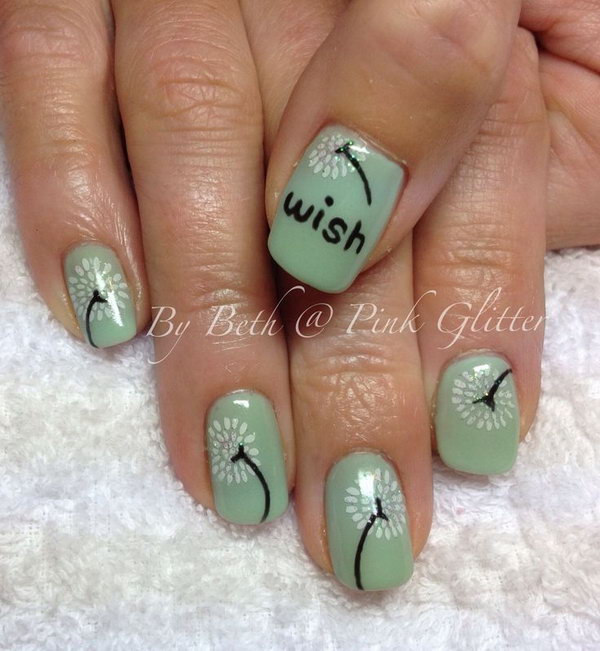 Matte Olive Dandelion Manicure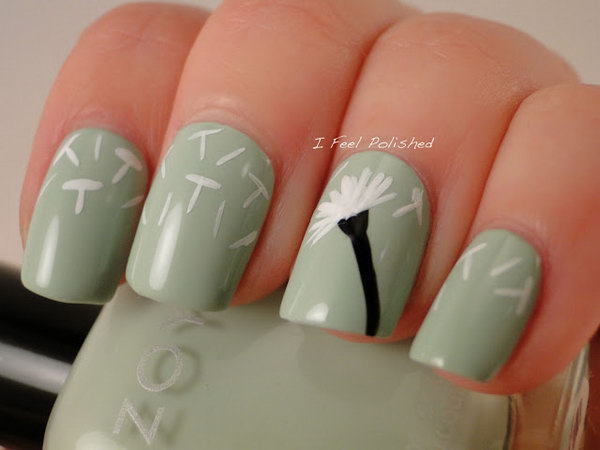 Pink Glitter Nails with Black Dandelions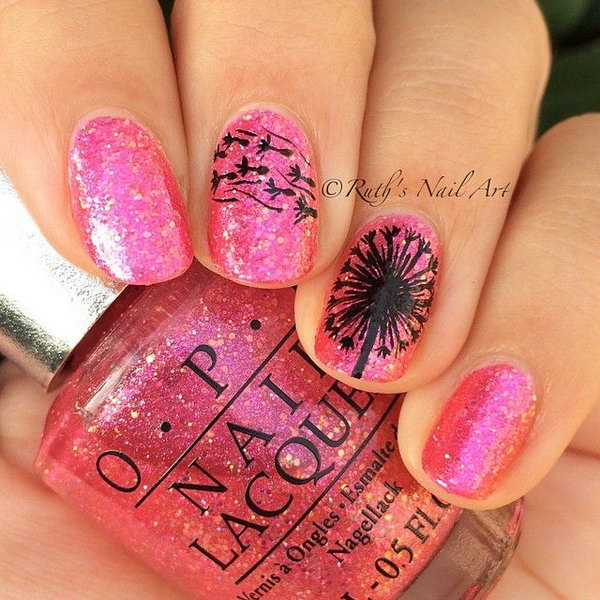 Dandelion and Flying Birds Accent Nails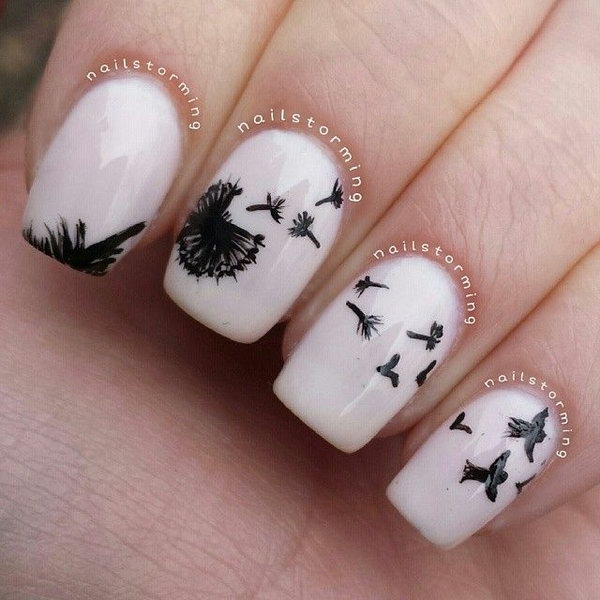 Dandelion Holographic Nails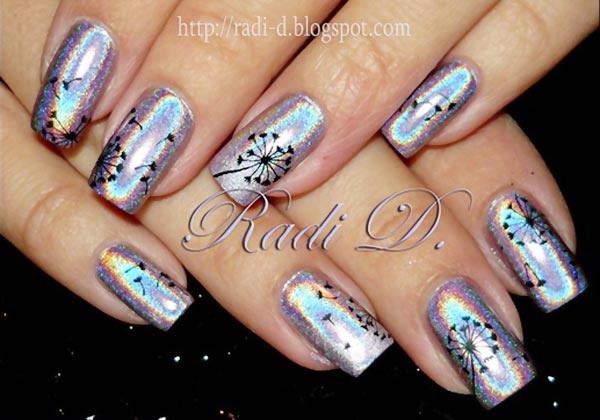 Turquoise Hued Dandelion Nails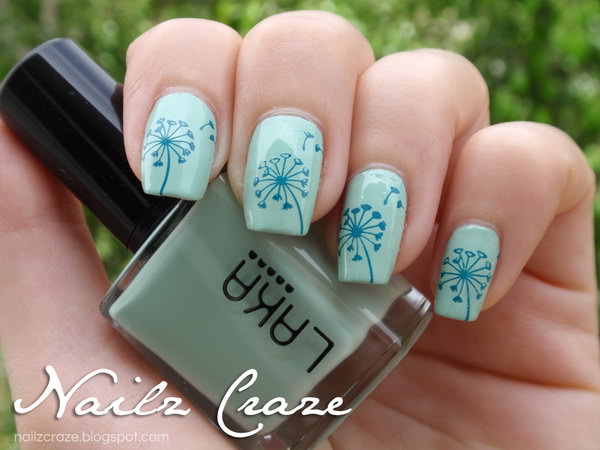 Dandelion Nail Art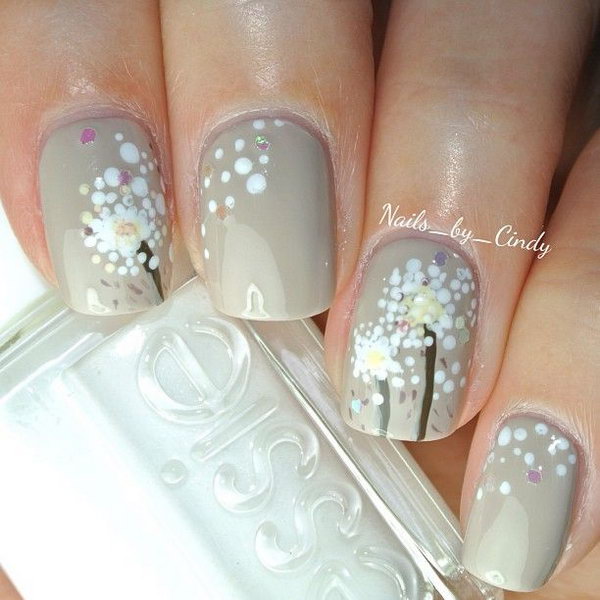 Dandelion and Polka Dots Nail Art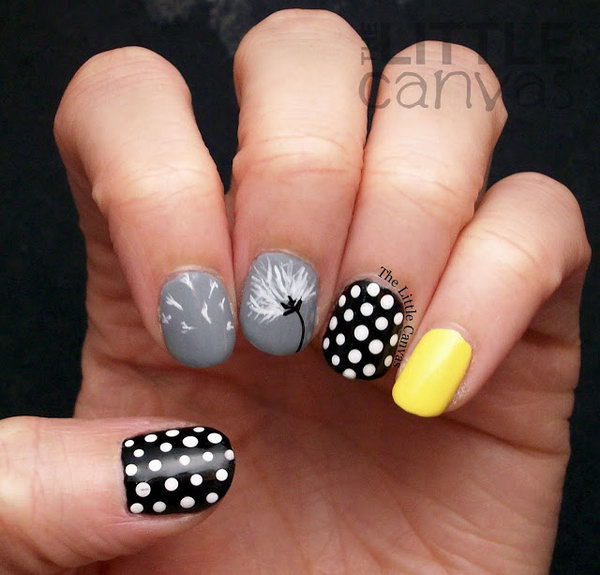 Mint Green and Black Dandelion Nail Art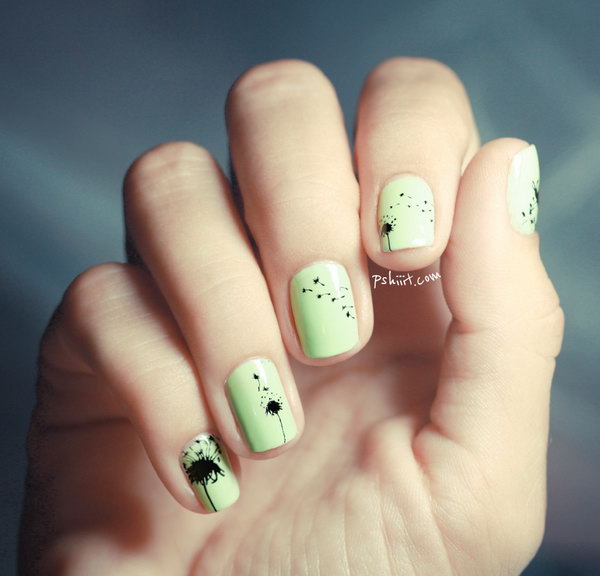 Black and White Dandelion Nail Art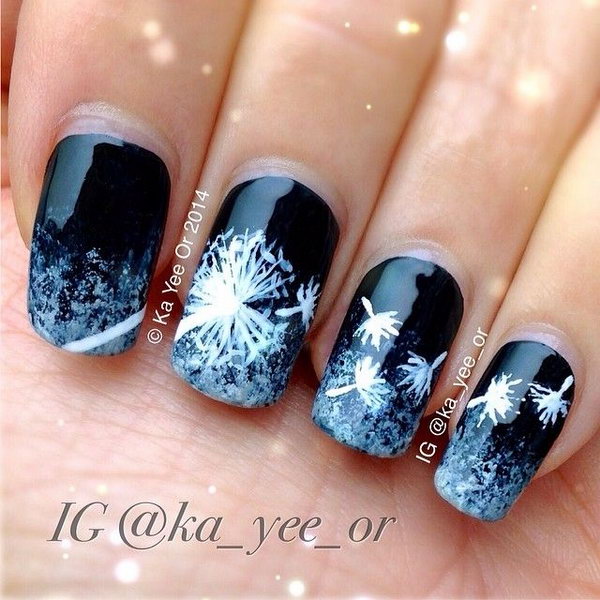 Rainbow Dandelion Nail Design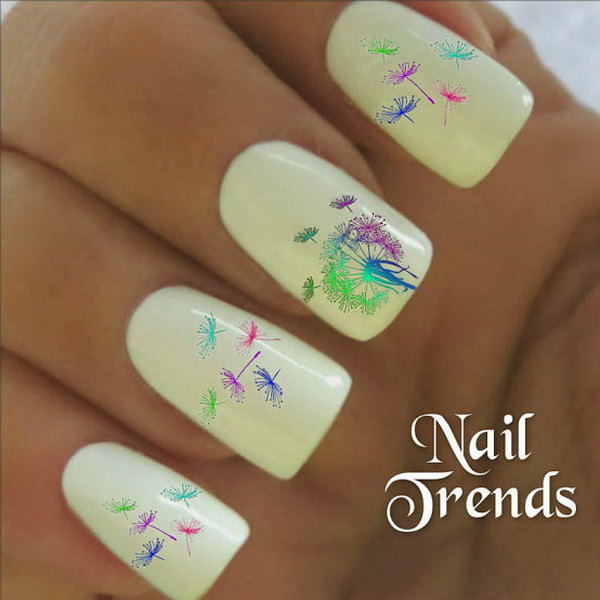 Blue Gray Nails with Dandelions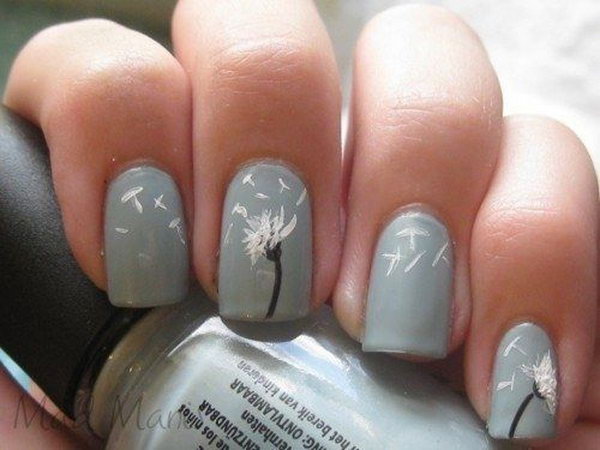 Gray Nails with Blue and Black Dandelions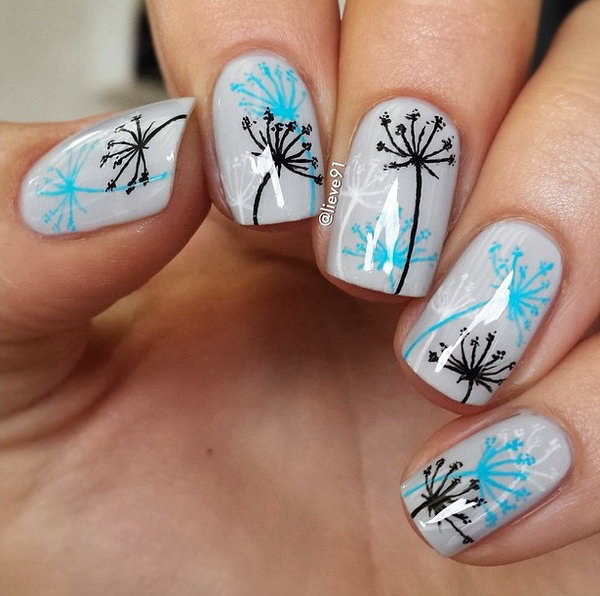 Black Nails with White Dandelions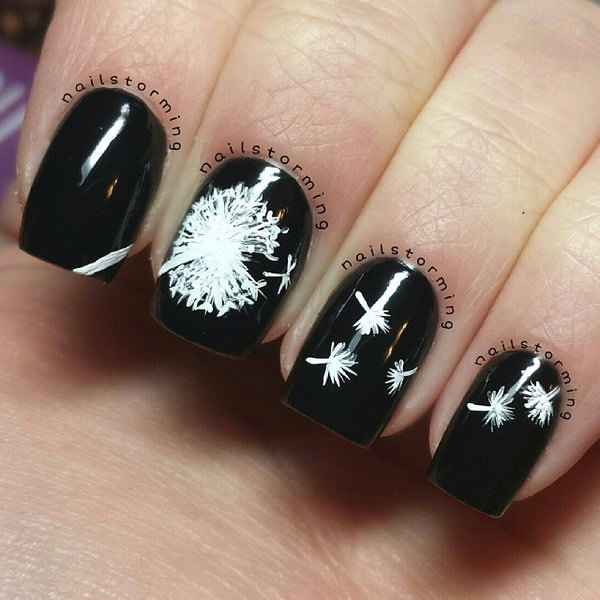 Gold Glitter and Nude Nails with Dandelions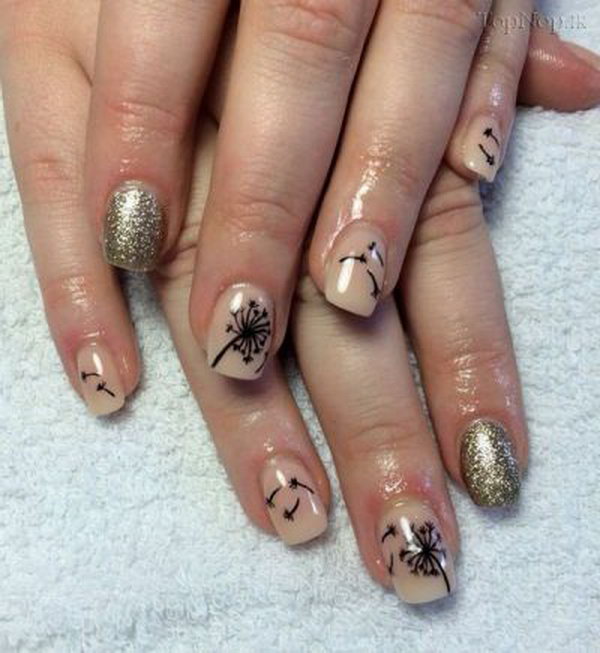 Purple and Mint Green Dandelion Nail Art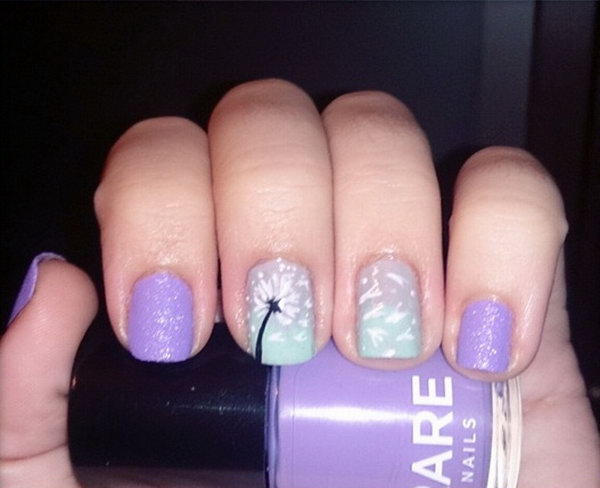 Gray Dandelion Nail Art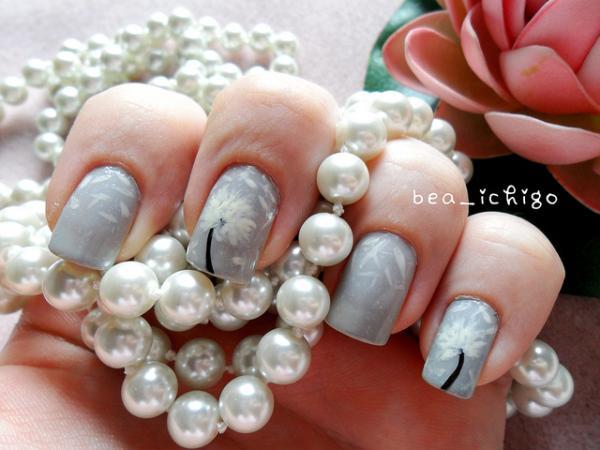 Pretty White Colored Dandelion over Colorful Gradients Nails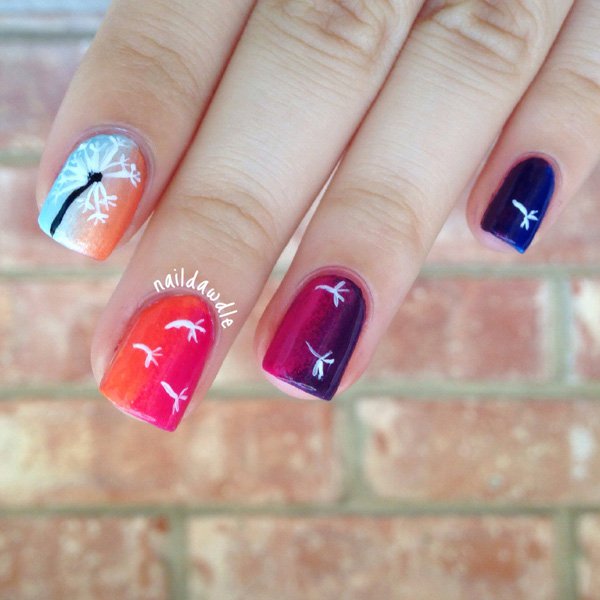 Orange Base Silver Glitter Dandelion Nail Design