There are a lot of symbolic meanings associated with anchor, an iconic maritime symbol. An anchor is usually used to moor a vessel to the sea bottom, which reminds people that anchor is symbolic of stability, safety and hope.
Now anchor has become one of elements of fashion designs and has seeped its way into the fashion industry. Anchor gains its popularity in nail art and tattoo design industry for a long time among fashionistas, not only just for its cute, elegant and fashionable style, but also symbolic meanings it carries or merely for the appealing effect it creates on the nails. Nowadays, anchor tattoo or nail design is really a perfect combination of fashion icon and its symbolic meaning. Today, we will talking and sharing some creative anchor nail designs with you.
When it comes to doing anchor nail designs, you can have a wide variety of designs to choose. Several different patterns can be mixed and matched along with the anchor designs, such as the polka dots, strips, chevron patterns and more. Blue and white stripes are generally the patterns that are seen on nails along with the anchor symbol. Anchor nails are really cool and can go well with any other outfit piece easily. What's more, anchor patterns can really make women look much younger and chicer.
In this post, we have a collection of awesome and rocking nail art designs with the cool anchors. Please enjoy and feel free to pin it if you like any of them.
Crab Print and an Anchor Accented Nails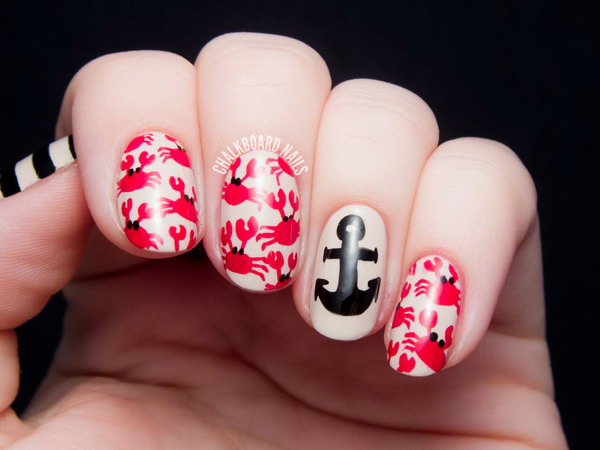 Glitter Stars and Anchor Nautical Manicure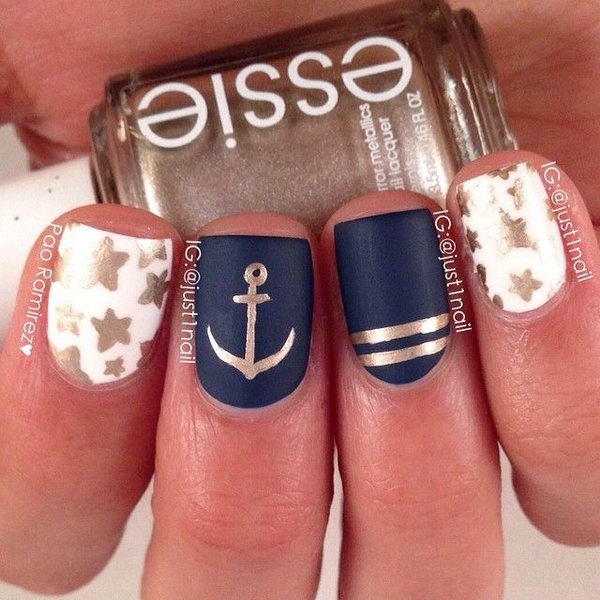 Floral Anchor Manicure Design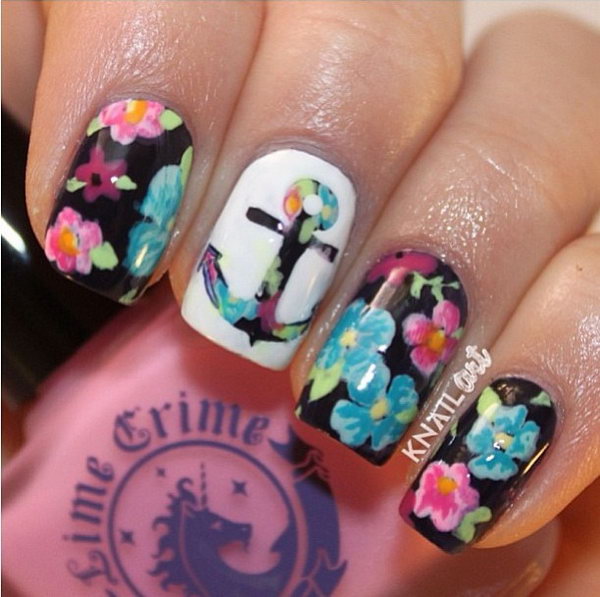 Red and White Stripes with an Anchor Accented Nails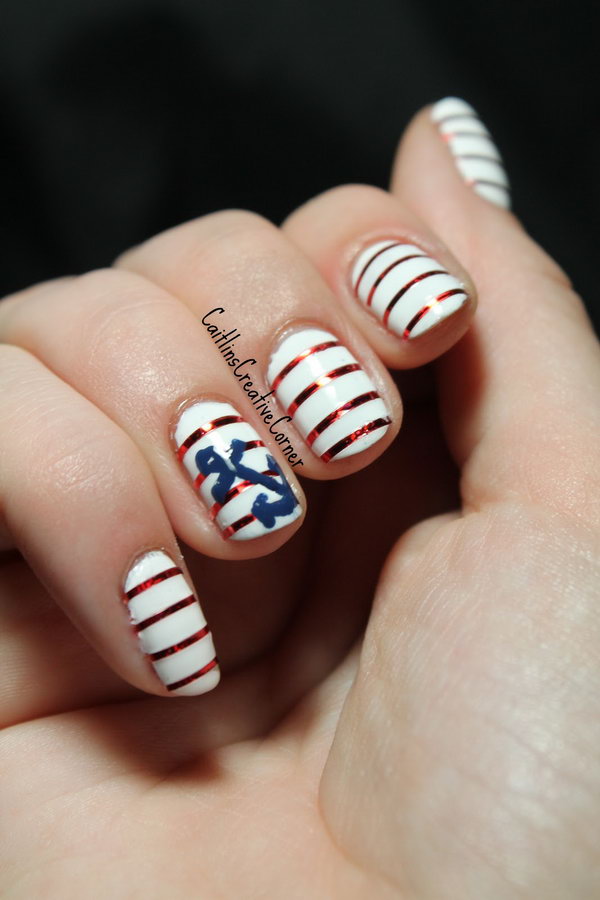 Charming Nautical Anchor Manicure Design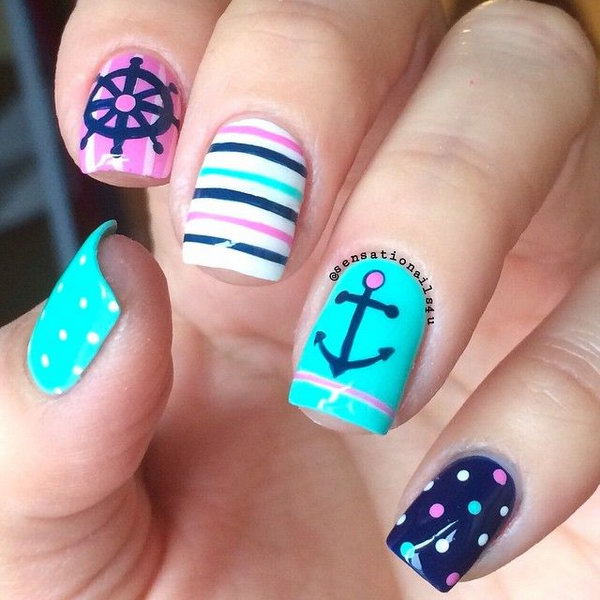 Gold Studded Anchor and Wheel Nautical Manicure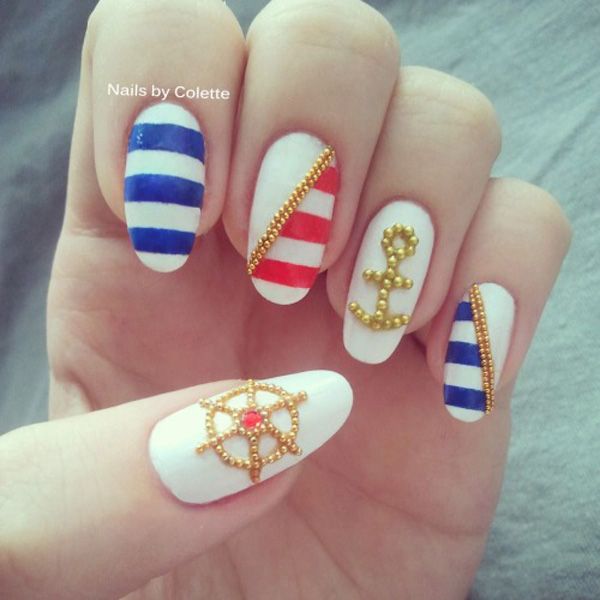 Different Colored Striped with Dots and an Anchor Nails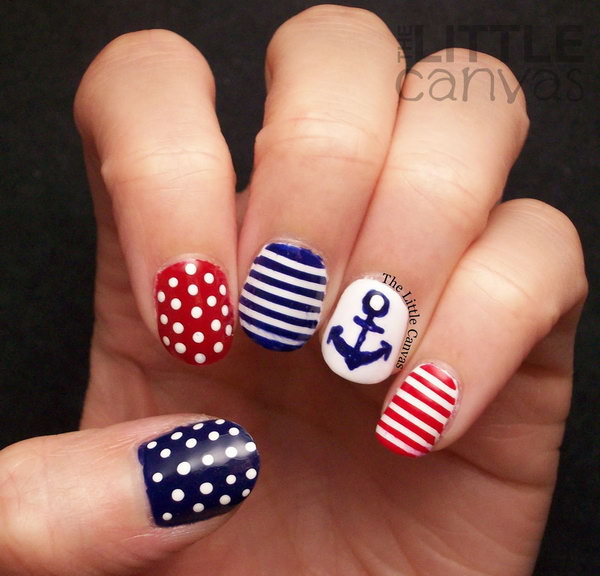 Patriotic Anchors and Stripes Short Nails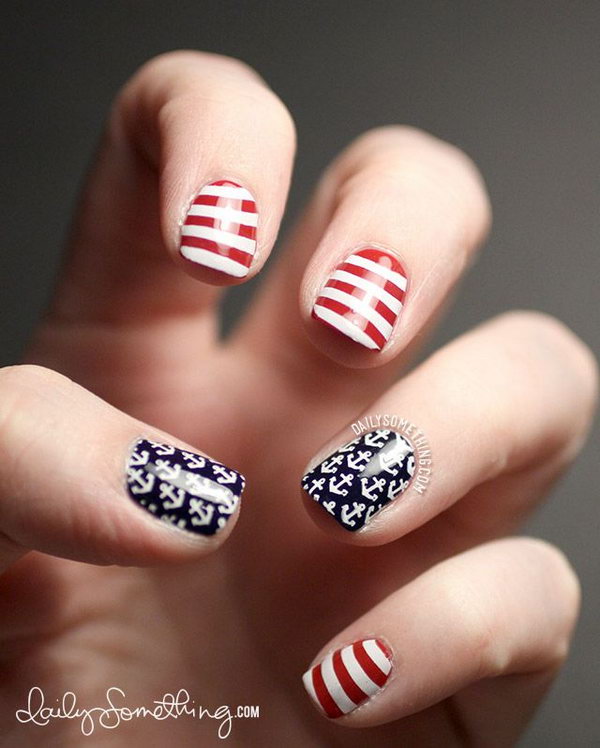 Anchor and Glitter Nautical Manicure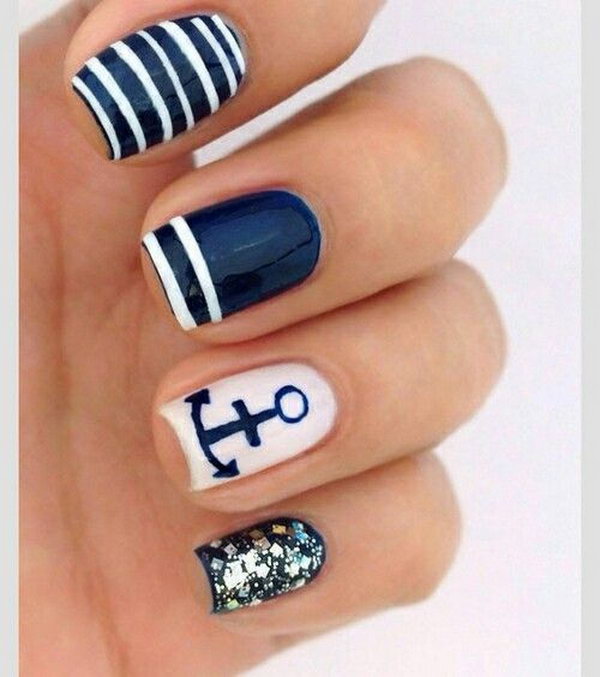 Pink and Black Nautical Nail Design Accented with Anchors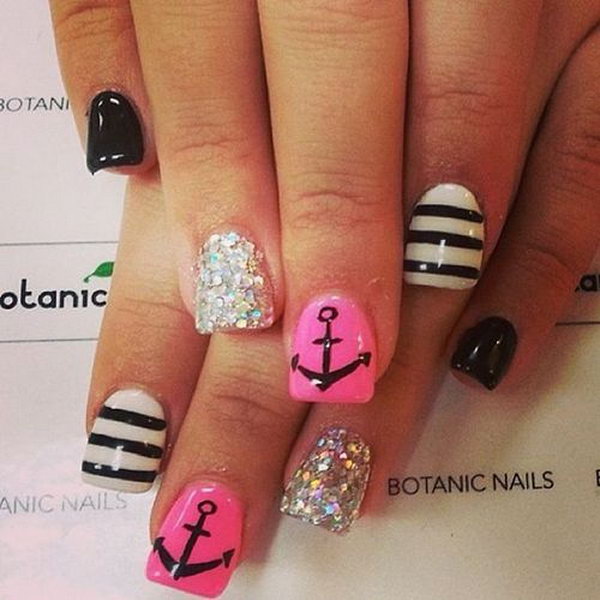 Green Nails with an Anchor Accented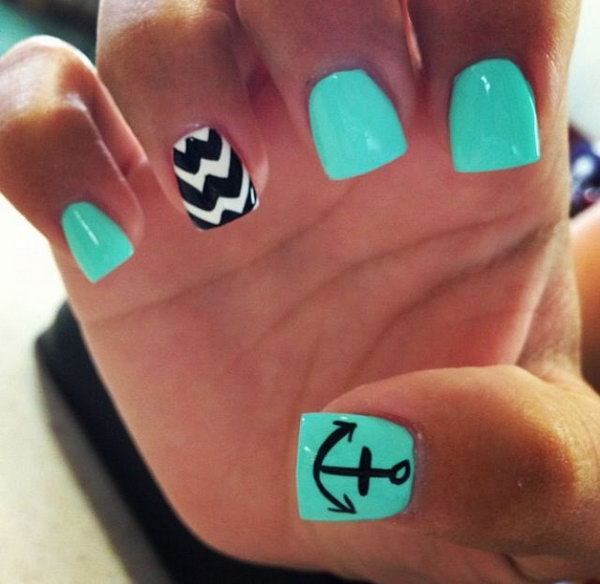 Hot Pink Anchor Nails with Glitter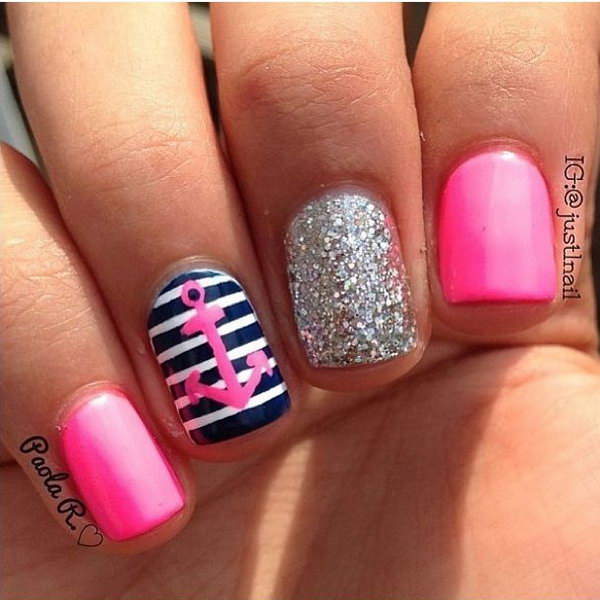 Anchor and Strips Nail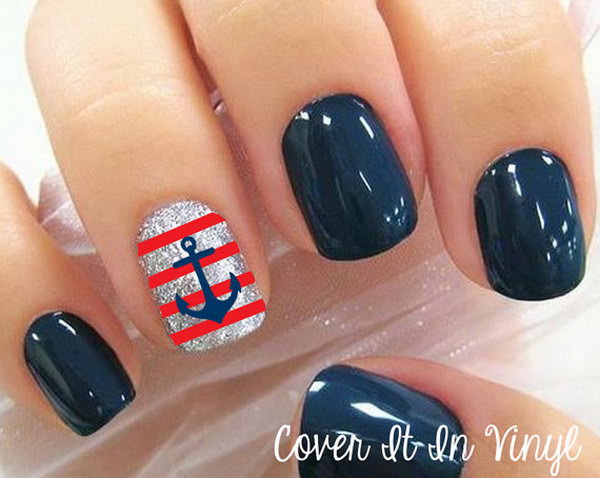 Anchor Nails with Gem and Glitter Completed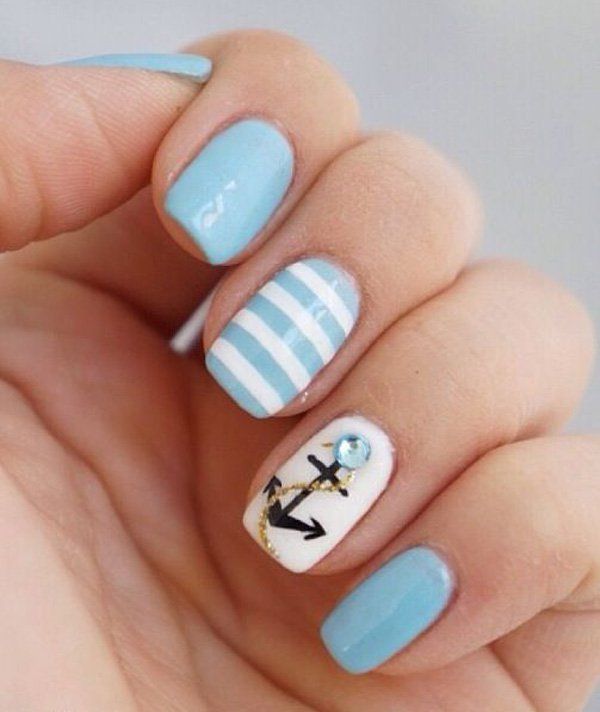 Green and Sliver Glitter Anchor Manicure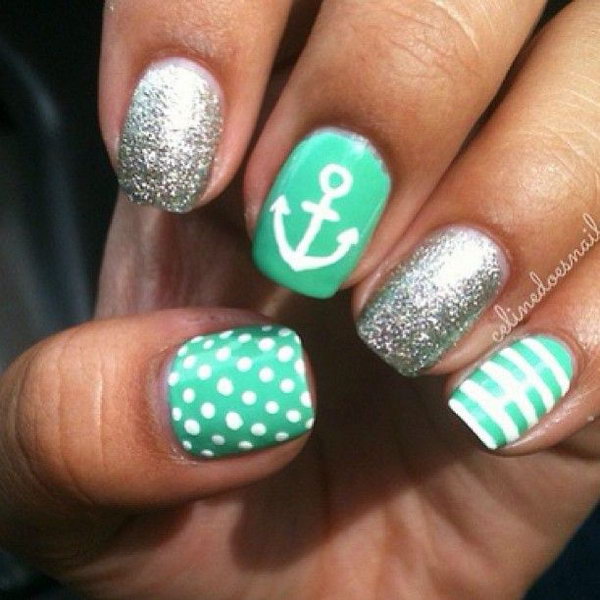 White & Gold with an Anchor Nails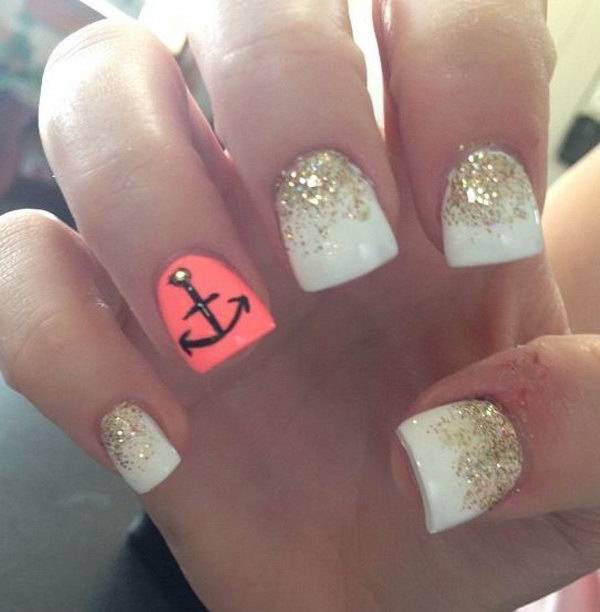 Paster Blue and Orange Anchor Nails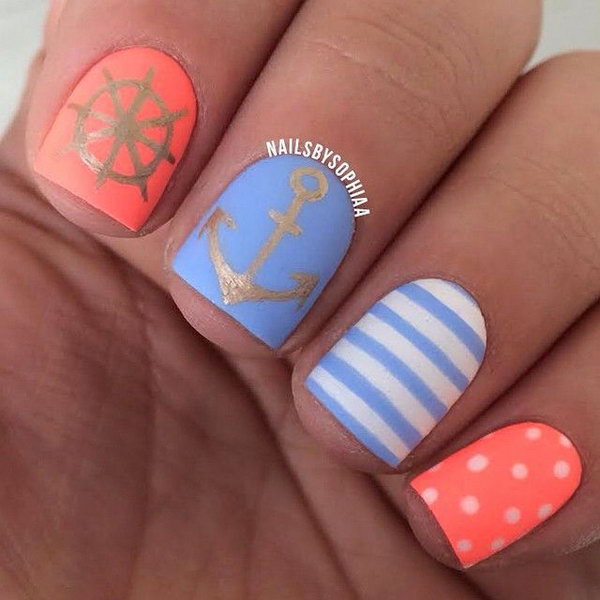 Simple White & Gold Anchor Nails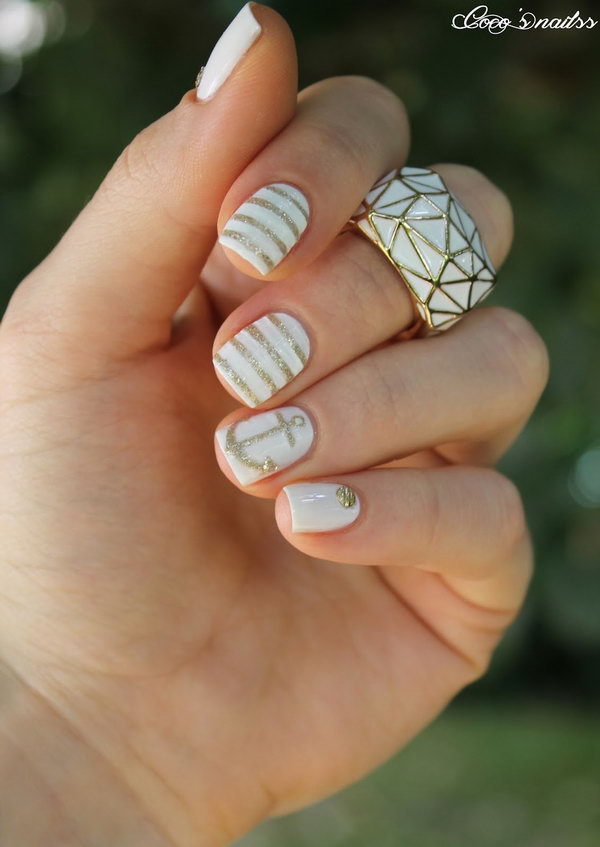 Black, White and Silver Nails Accented with an Anchor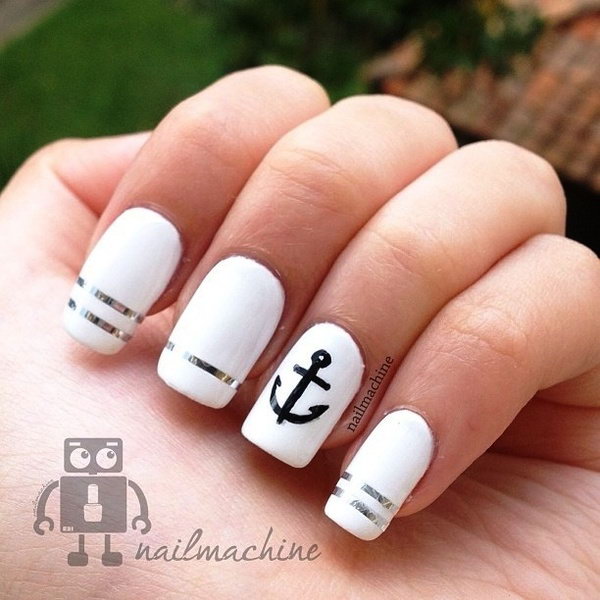 Glitter Anchor and Wavy Nails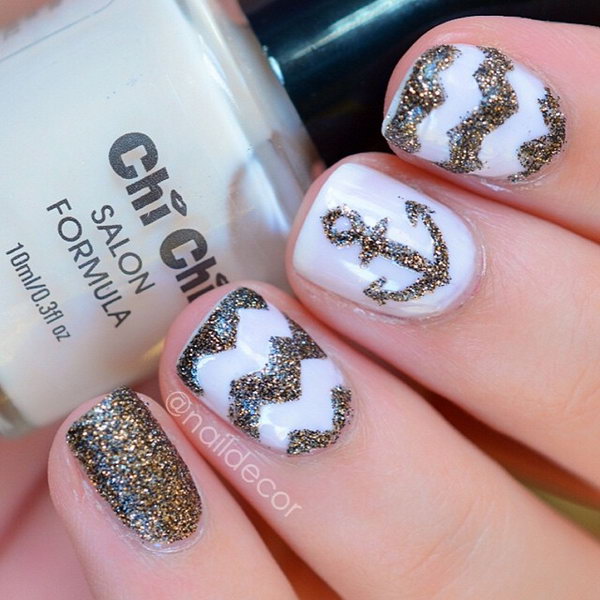 Hot Pink Anchor Nails with Nautical Background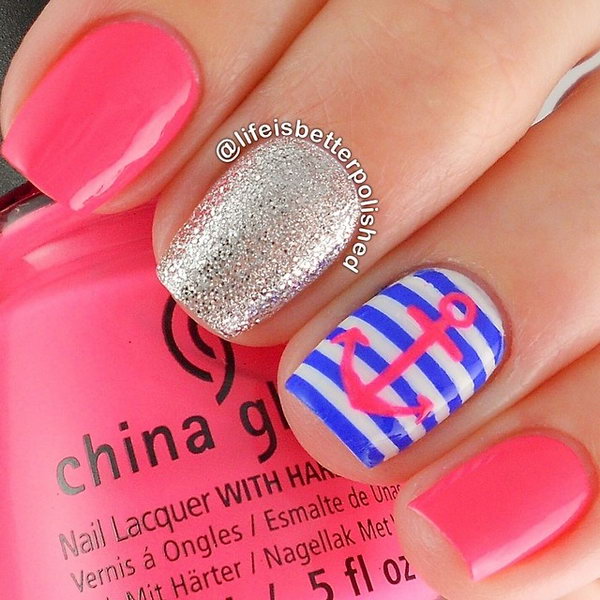 Anchor Nails in Candy Colors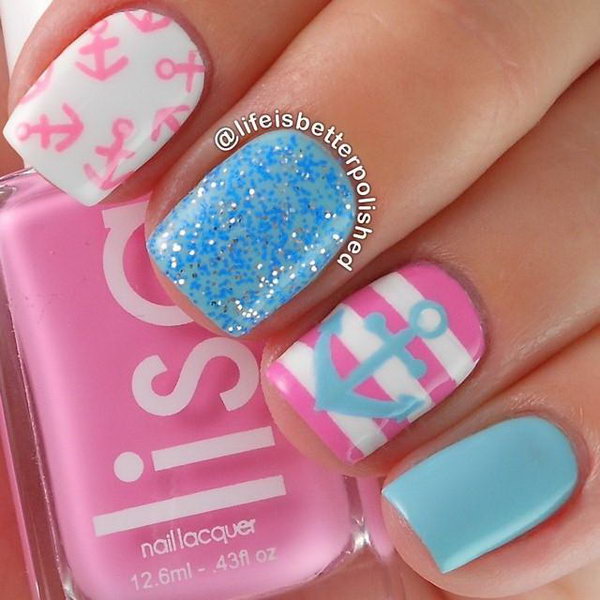 Glitter and Stripped Anchor Nails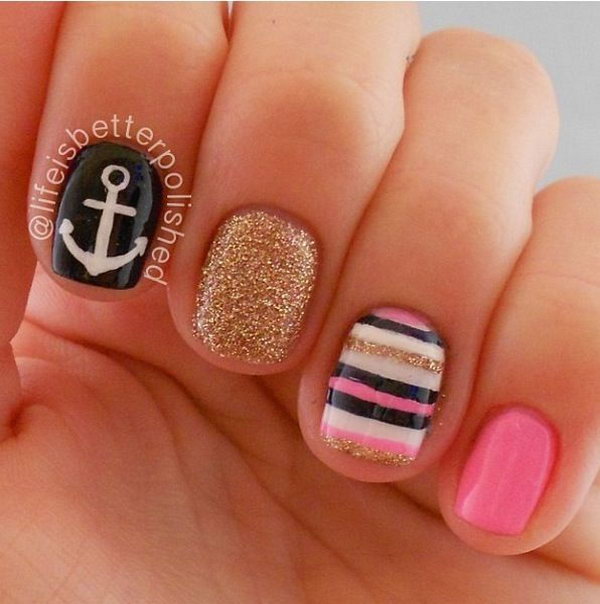 Meticulous Gold Beads Anchor and Wheel Manicure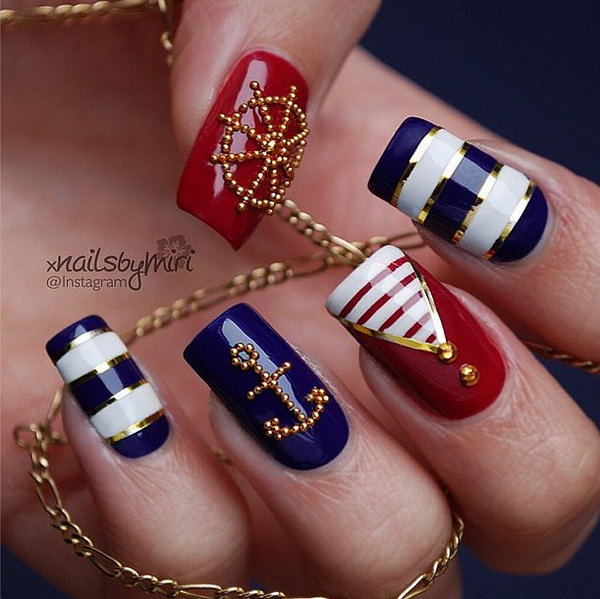 Blue Anchor Nails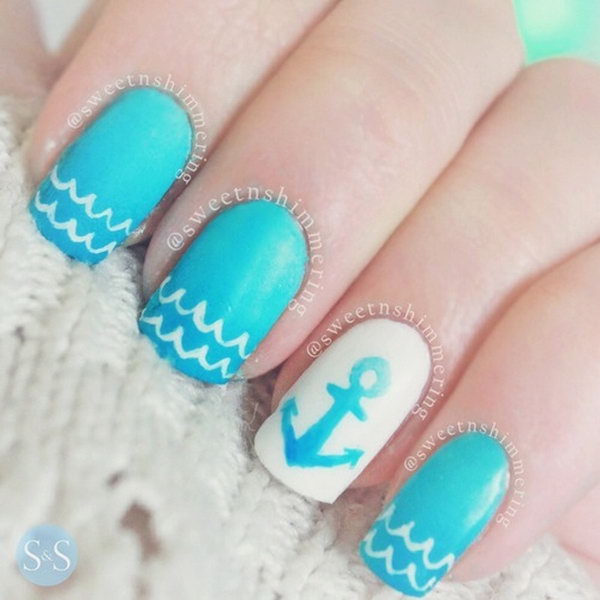 Anchor and Gold Studs Manicure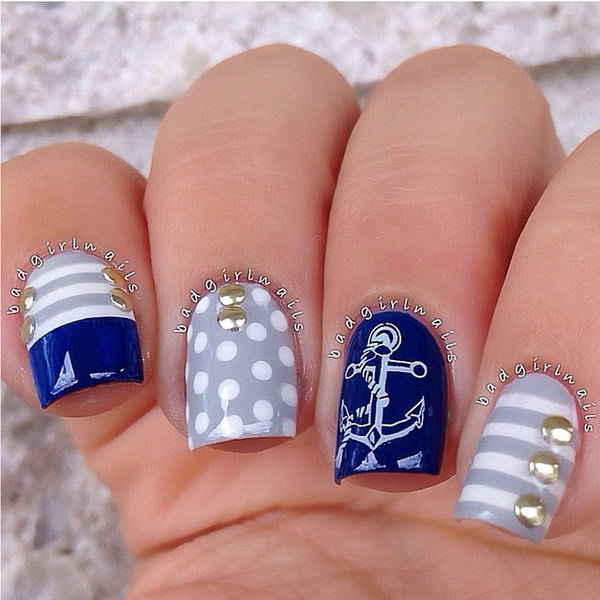 Deep Blue Nails with Anchors and Strips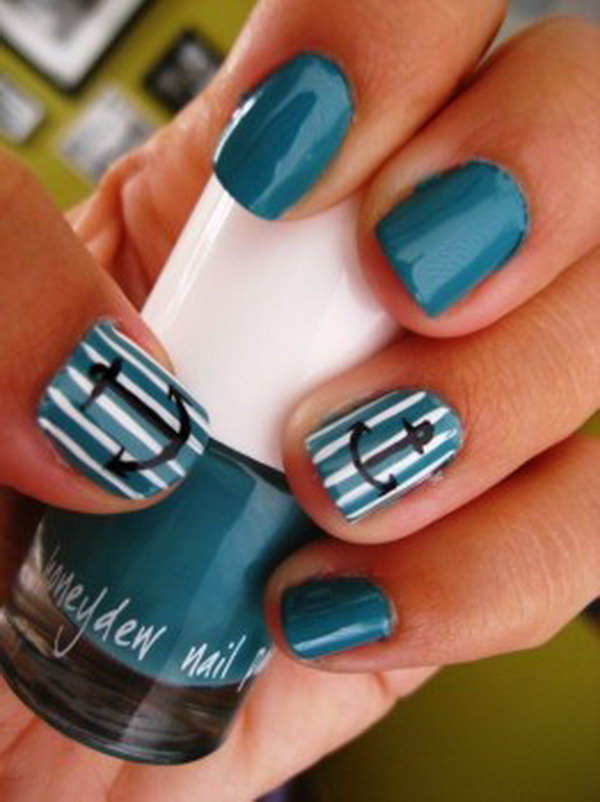 Charming Pink and White Anchor Manicure Design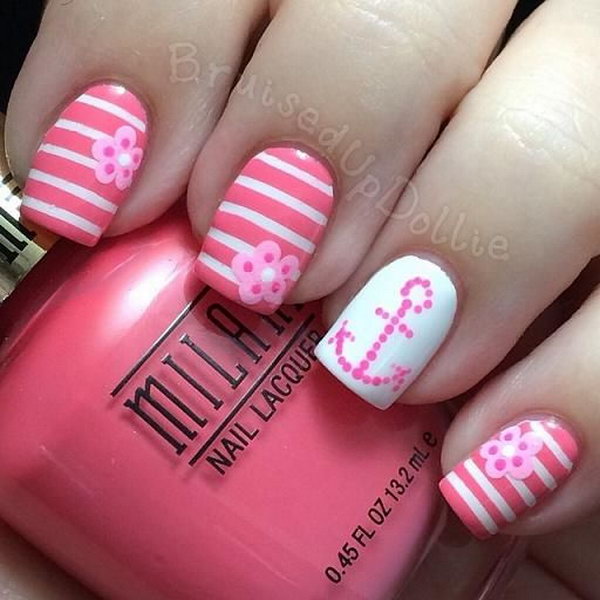 Black, White and Gold Anchor Manicure Design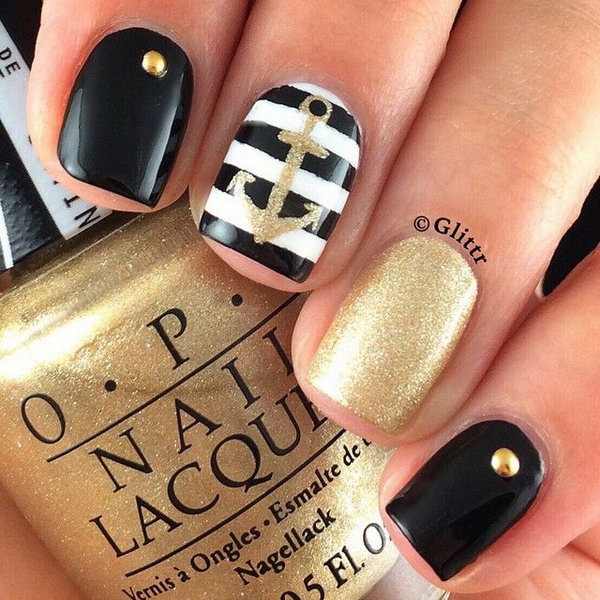 Gold Glitter Anchor Nails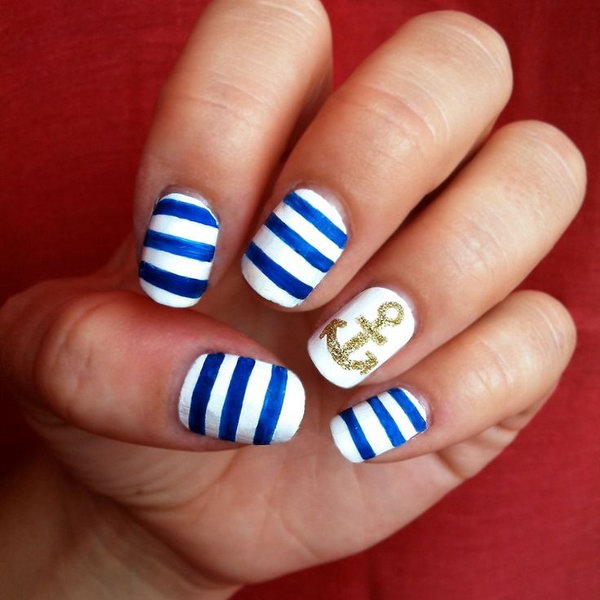 Red, Blue and Gold Nautical Nails With Anchor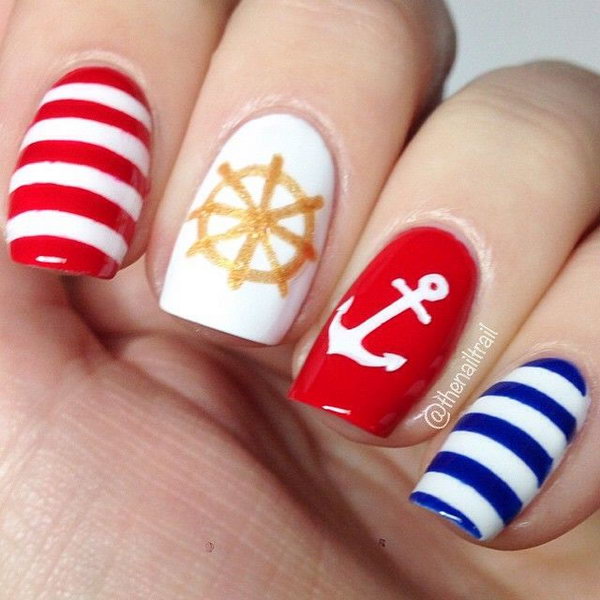 Hot Pink and Glitter Anchor Nails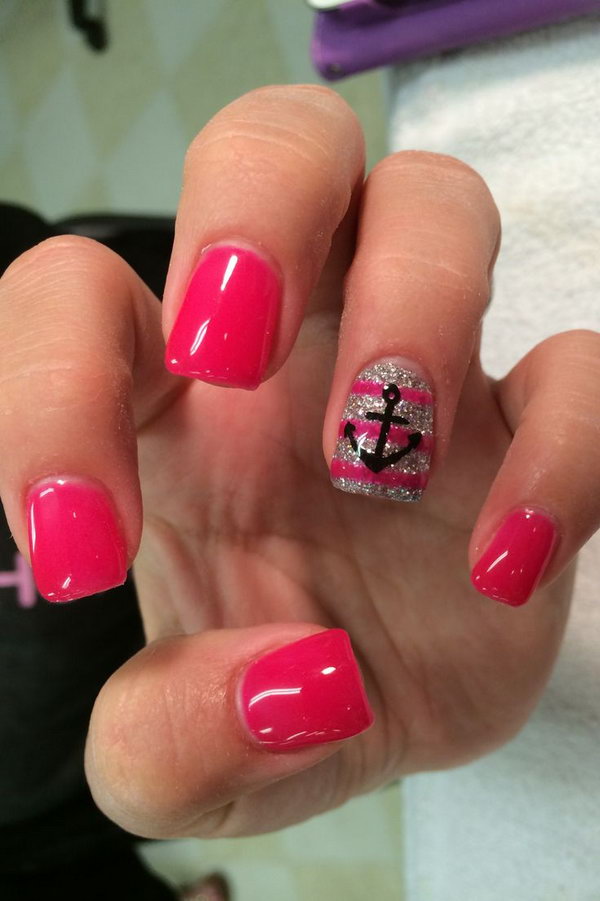 Black and White Anchor Nail Art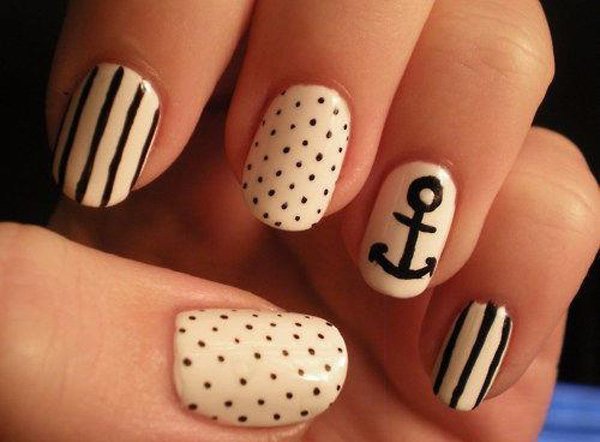 Nautical Anchor Nail Design with Pink Stripes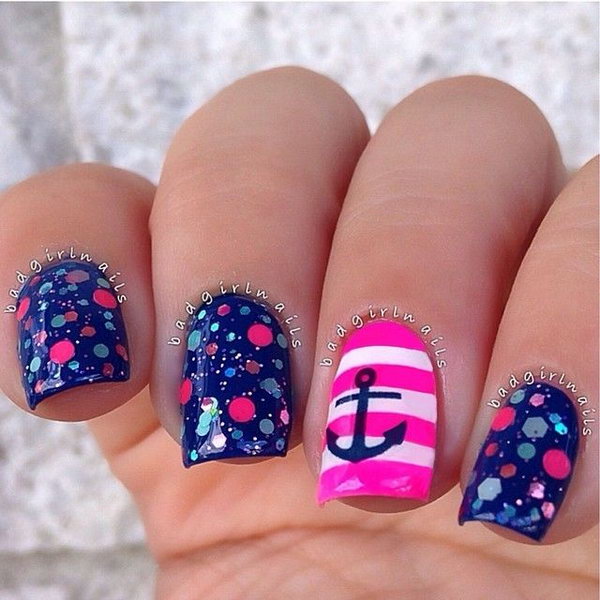 Anchoe, Polka Dots and Half Strips Nail Design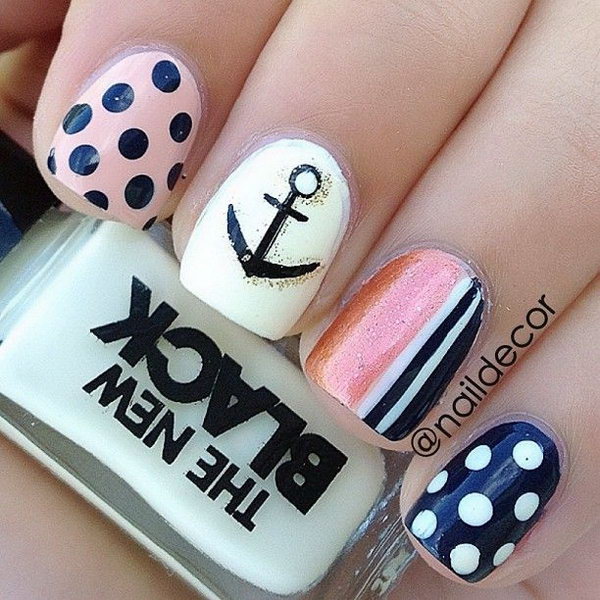 Green and White Nails with an Gold Anchor Accented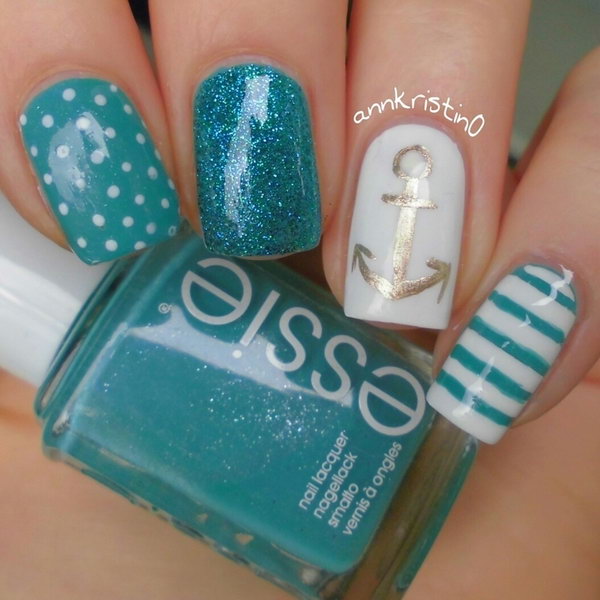 Pink and Glitter Nautical Anchor Manicure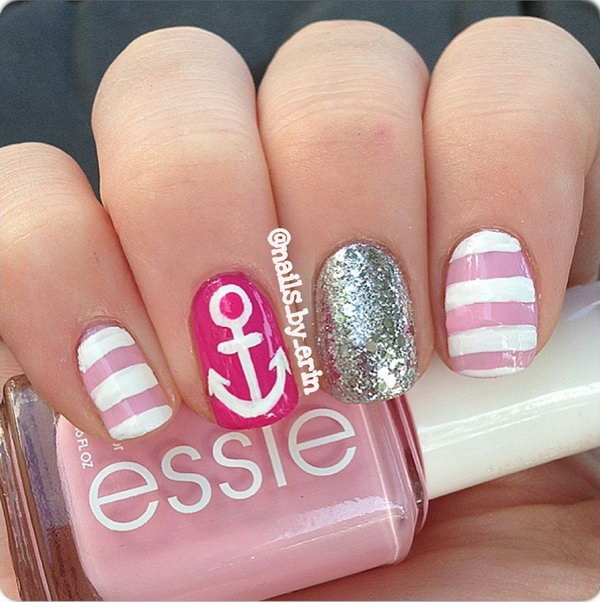 Anchor and Sailboat Nautical Nail Design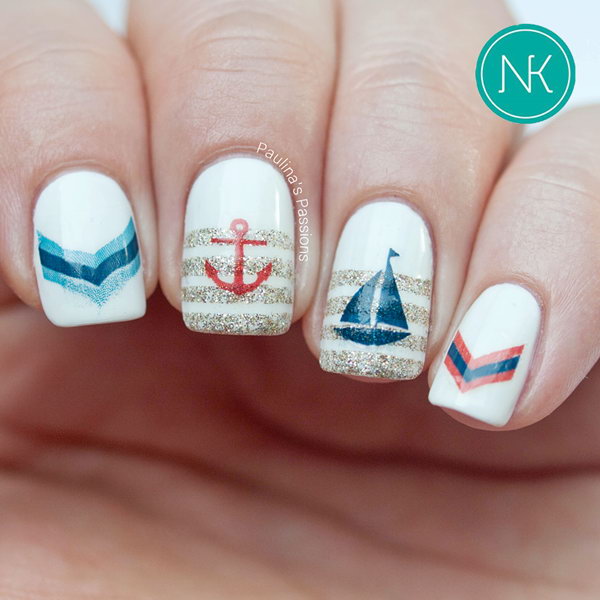 Pink and Black Nautical Nails With Silver Glitter and Anchor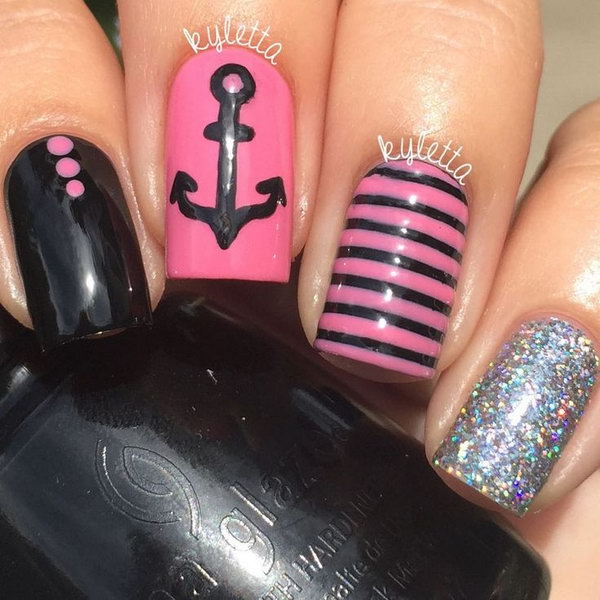 Classic Nautical Nails Accented with Anchor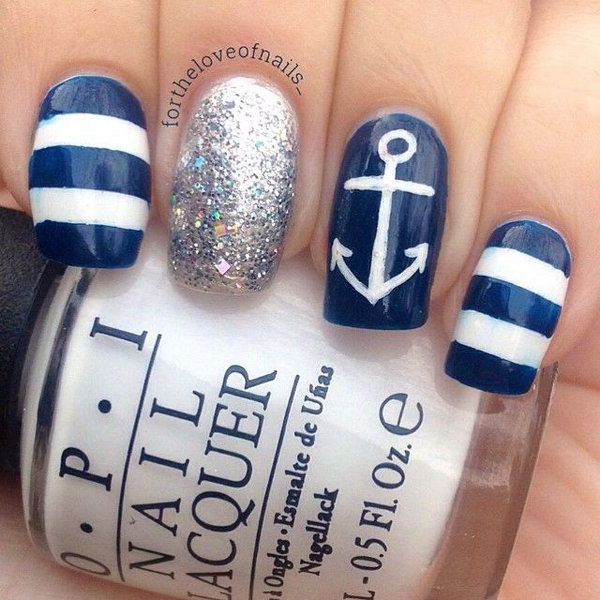 Blue and White Nails with Glitter and Anchor Accented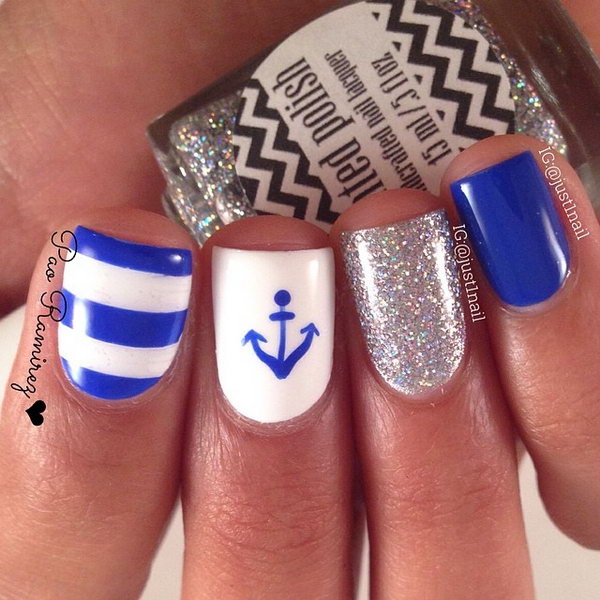 Silver Anchor Manicure Designs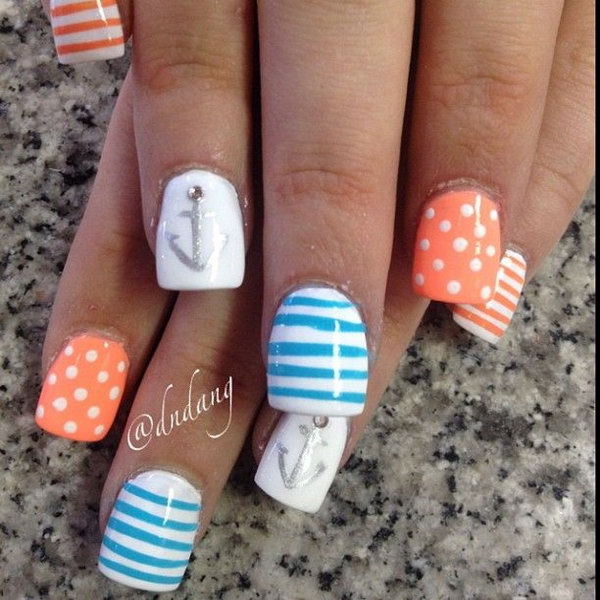 Navy Blue and Red Nautical Nails With Anchor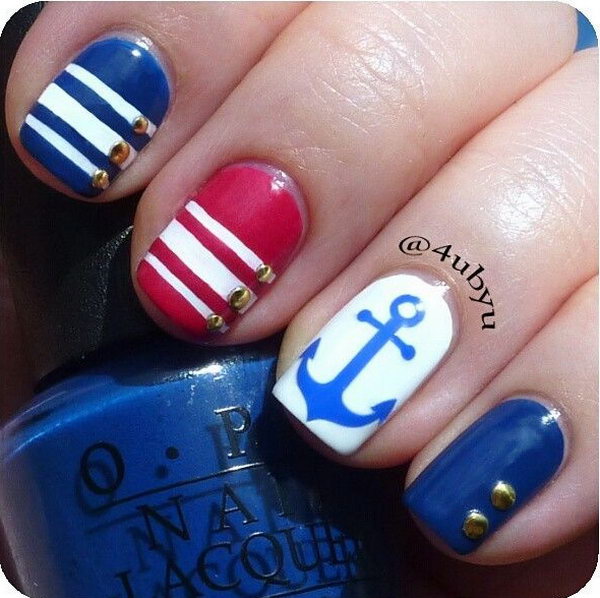 Pastel Pink and Blue Nautical Nails with Anchor Studded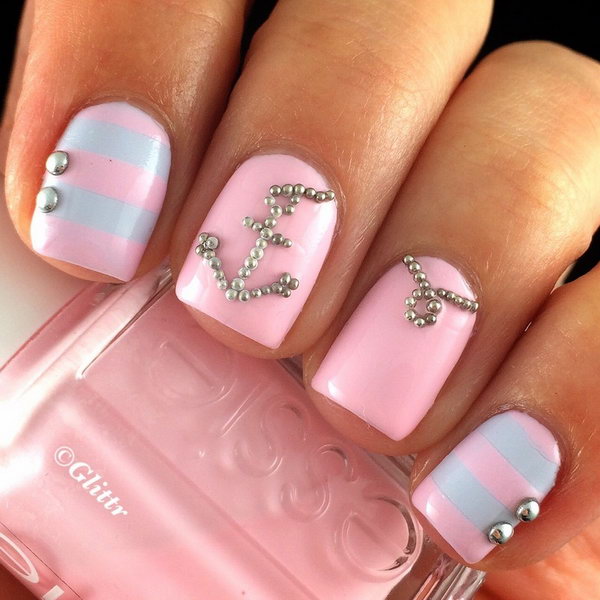 Navy Blue and Gold Nautical Nails With Anchor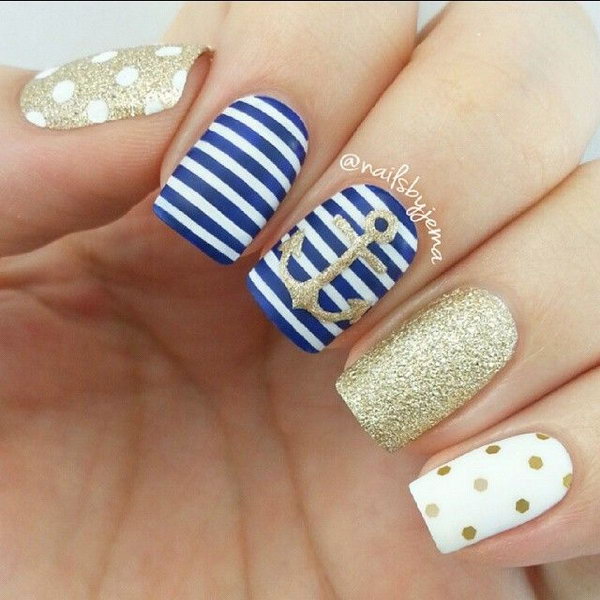 Beige Base Nails with Multi-colored Strips and Gold Anchors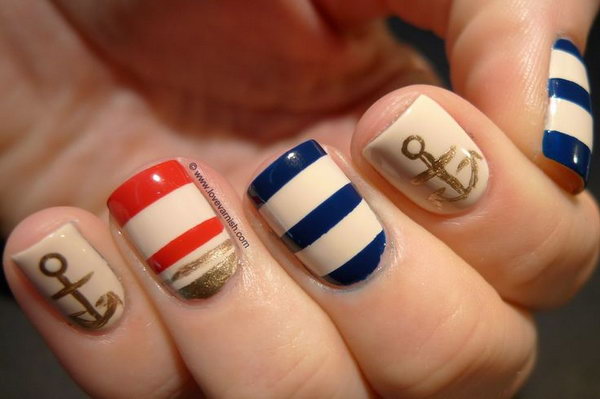 Purple and Glitter Nails with Anchors Accented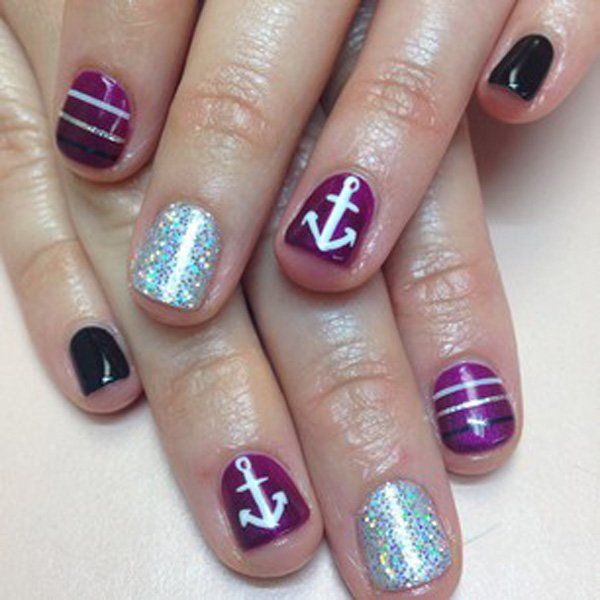 Anchor Gel Nail Art Design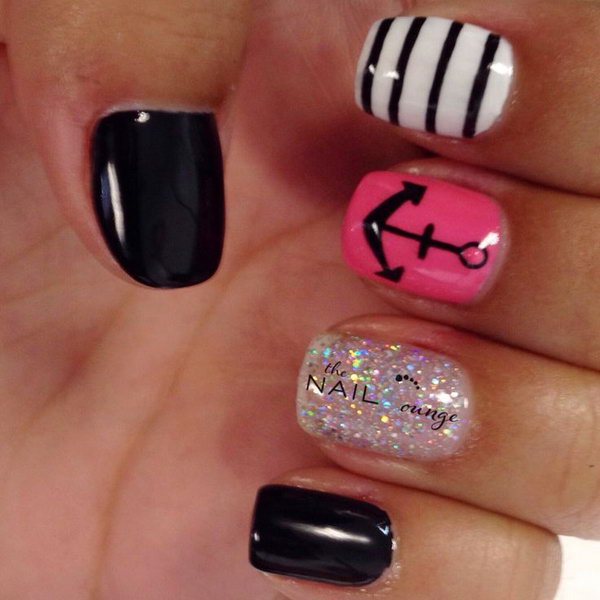 Blue and Yellow Anchor Nails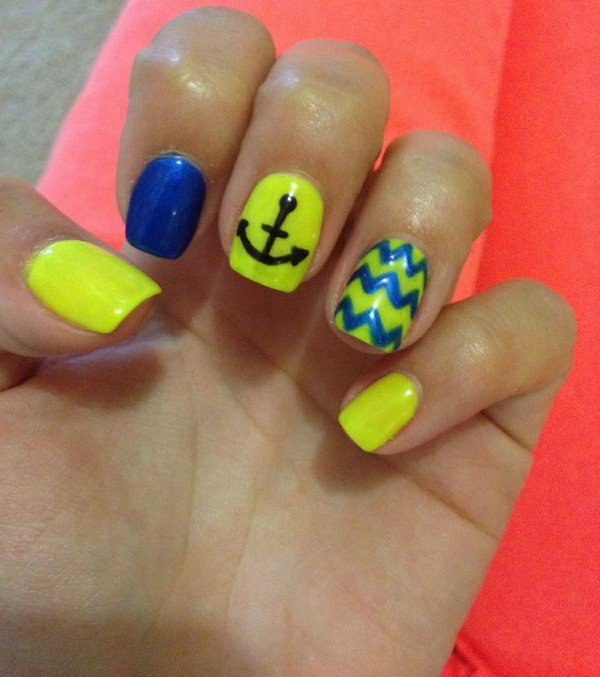 Black and White Anchor Nails