It is definitely a difficult job to design your house's interiors, specially the color schemes. A kitchen, being the most important part of your interior, as you are going to spend so much quality time with your family and friends during cooking and meals, it should be able to calm down one's mood swings and to give a boost to your appetite whenever you walk through it's door. And white is always going to be a color which never retires or go out of fashion. Combine any color with white, it is definitely going to glow.
Consider these beautiful countertop ideas for your white kitchen.
Classic White Kitchen with Subway Tile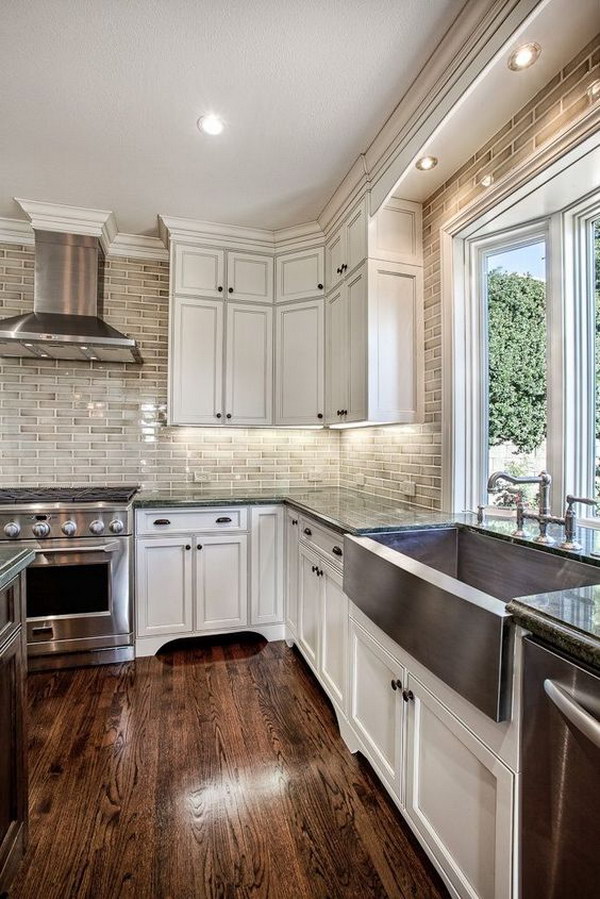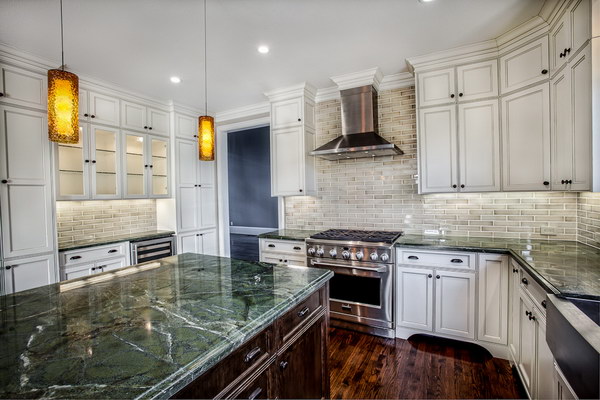 White Transitional Kitchen With Snow White Granite Countertops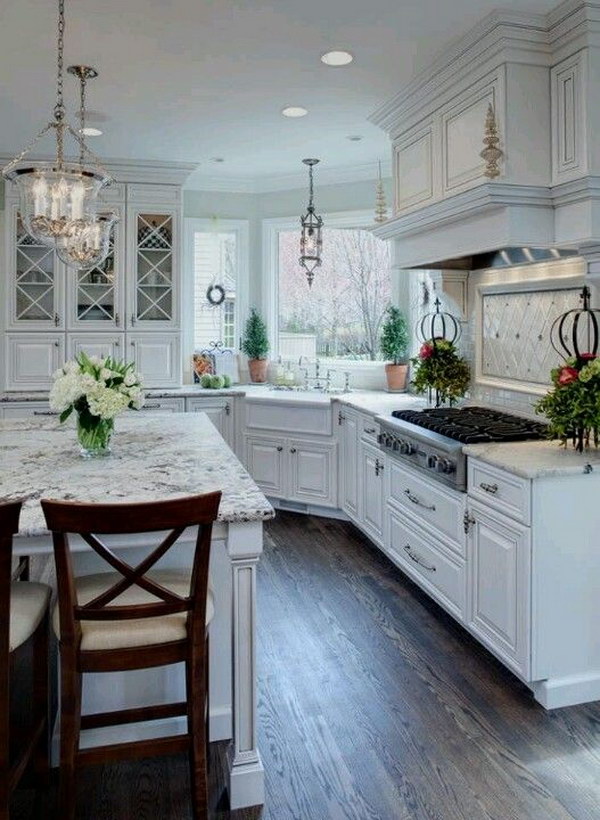 White Kitchen with Persa Avorio Granite Countertops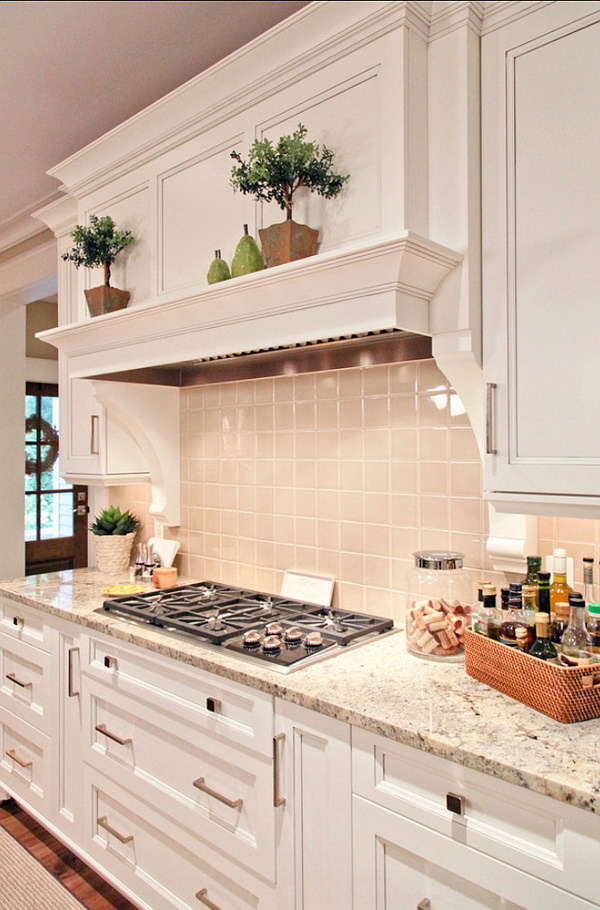 Kashmir White Granite Countertops with White Cabinets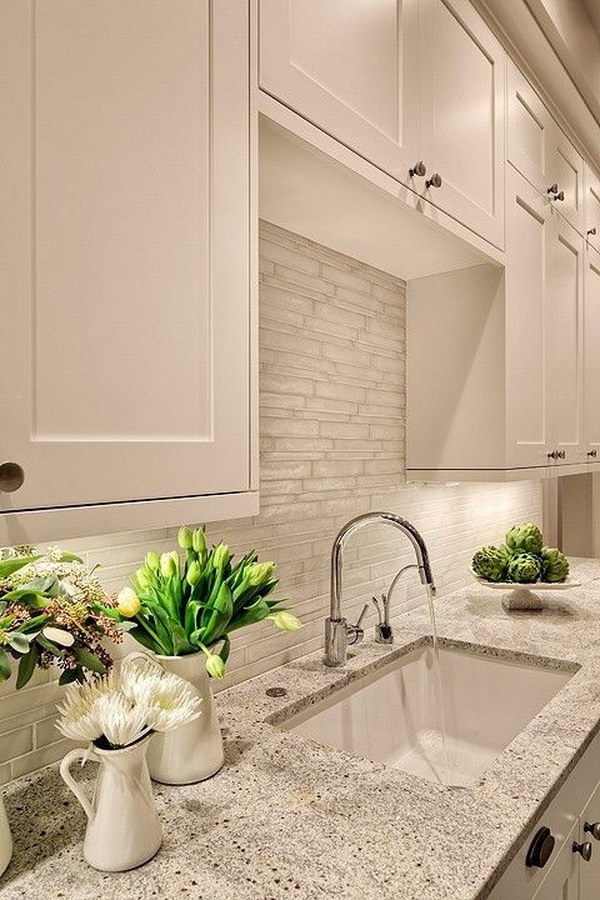 Solid Surface Countertop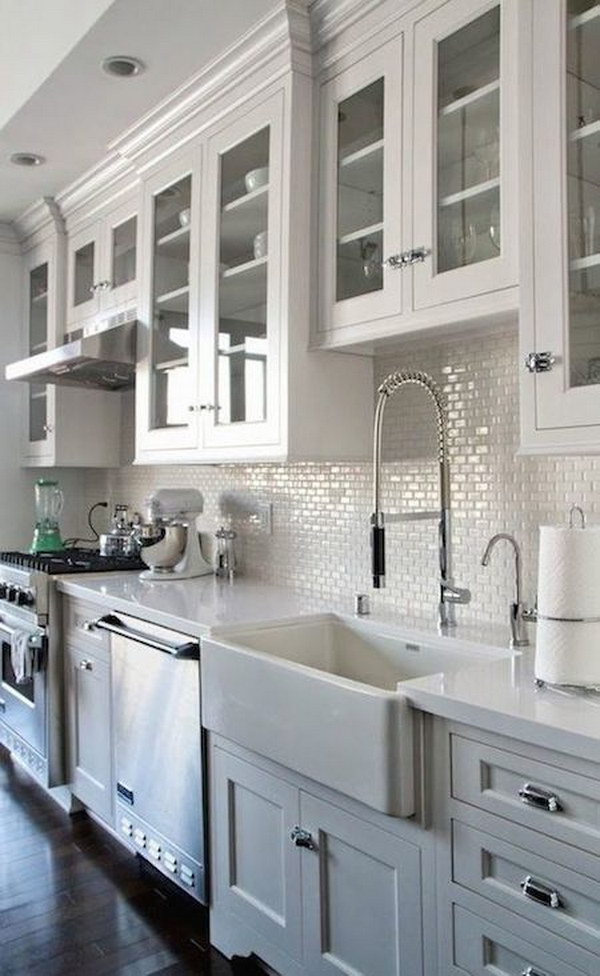 White Cabinets with Black Natural Honed Soapstone Counter and Kitchen Bay Window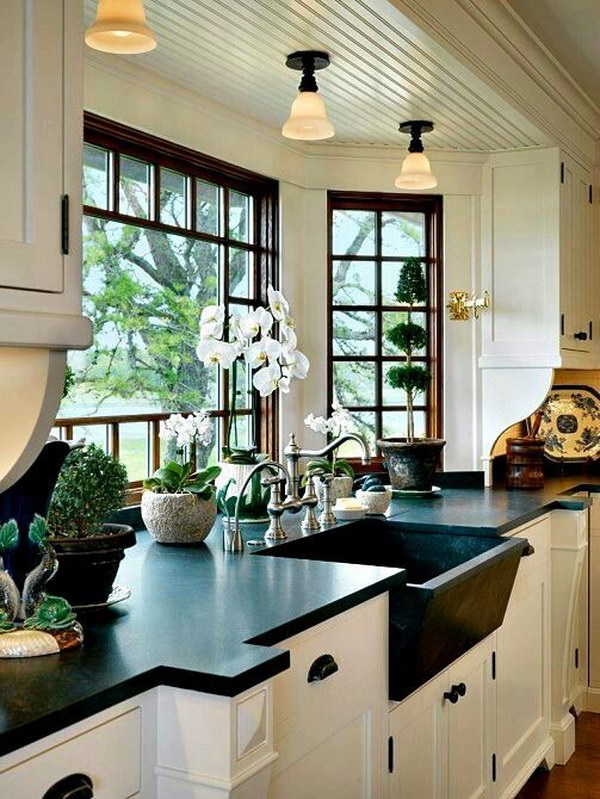 Quartz Countertops That Look Like Marble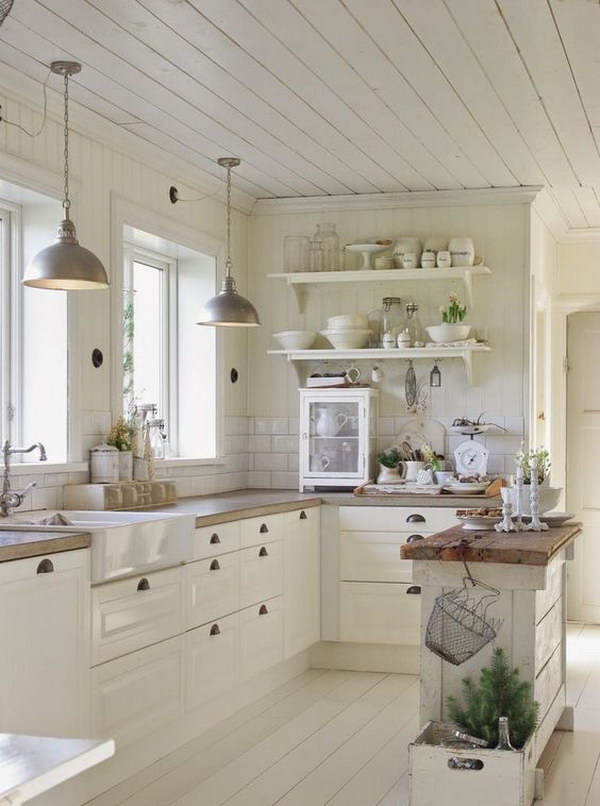 Mini White kitchen with Marble Countertops and black and gold hood over stove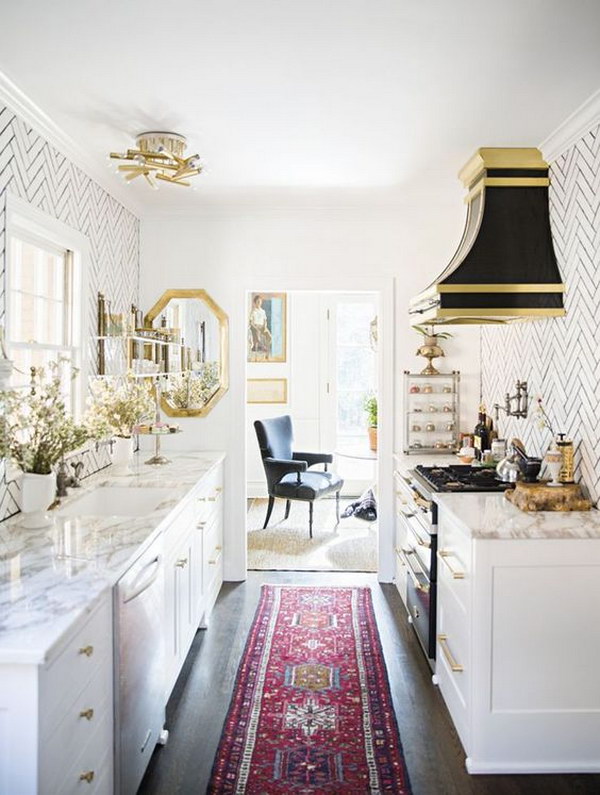 Stunning Calacatta Marble Island Countertop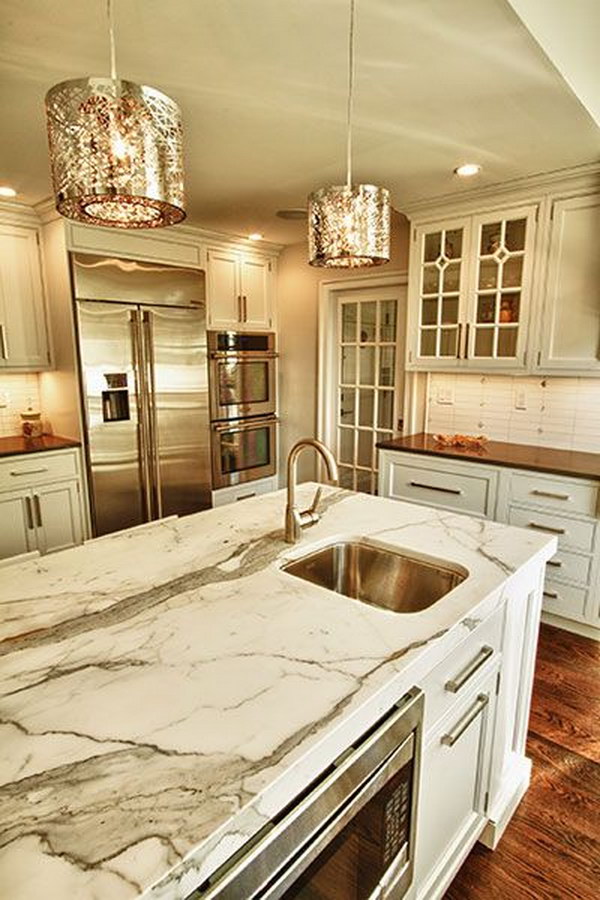 Calacatta Gold Marble Countertops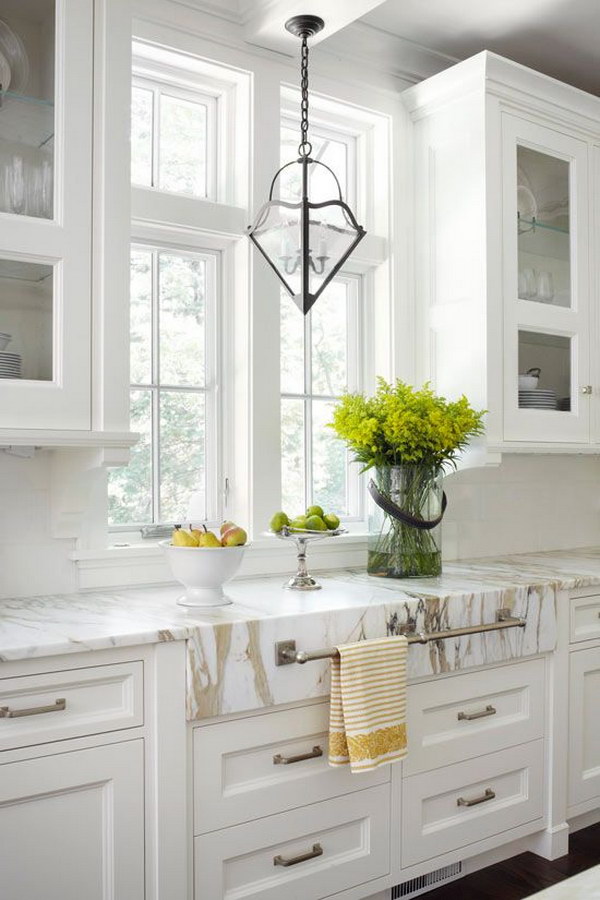 Marble Waterfall Island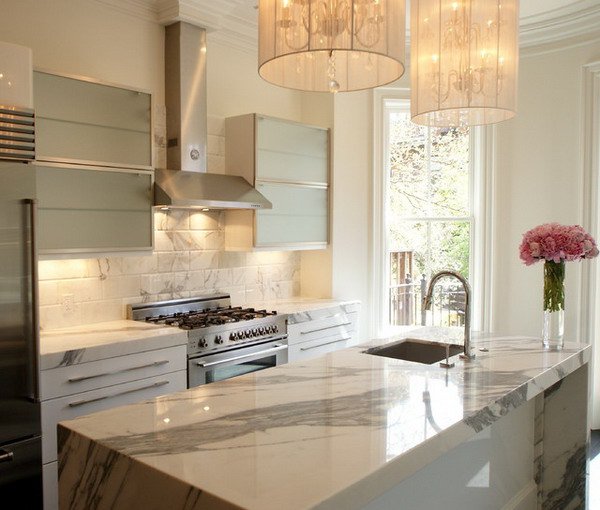 Calacatta Marble Countertops with Ivory Subway Tile Backsplash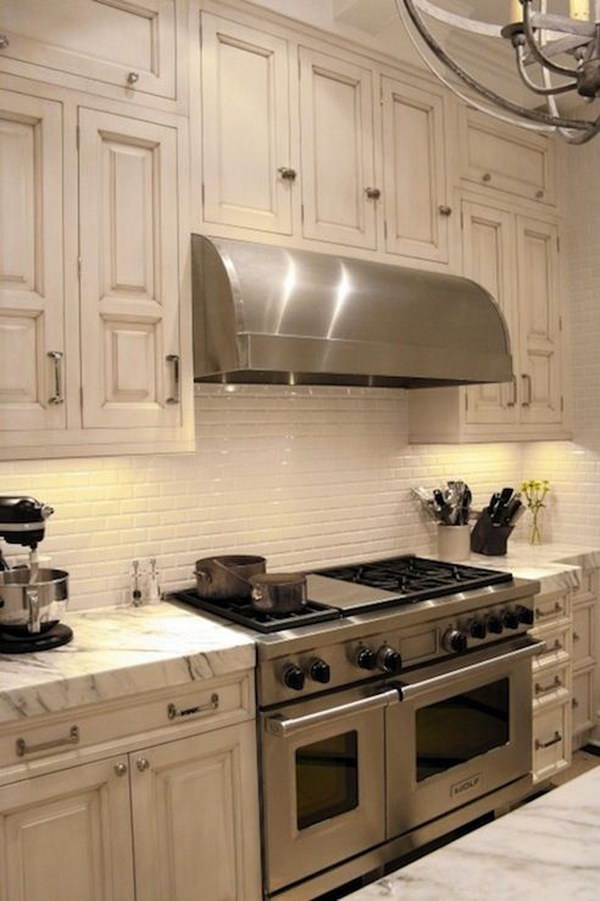 A marble combination with shiny polished subway tiles just looks amazing.
Calacatta Gold and Butcher's Block Countertop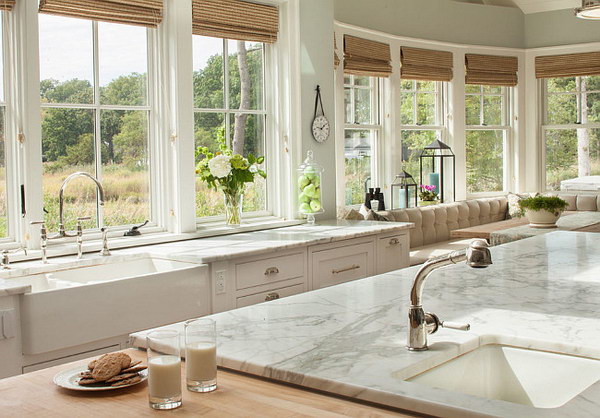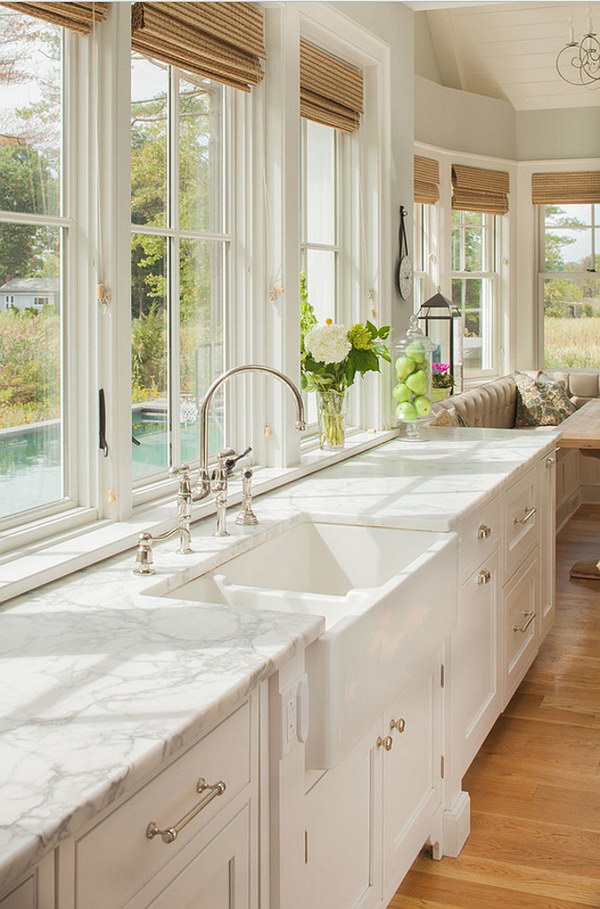 Calacutta Gold Marble Countertops With Chic White Cabine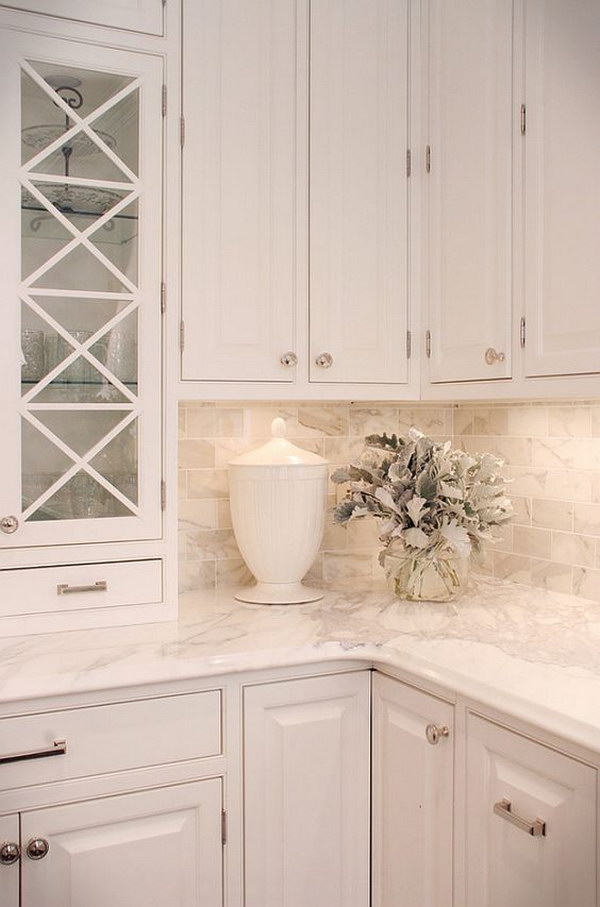 Black Countertops With Glass Cabinet Doors, Glass Shelves And Lighting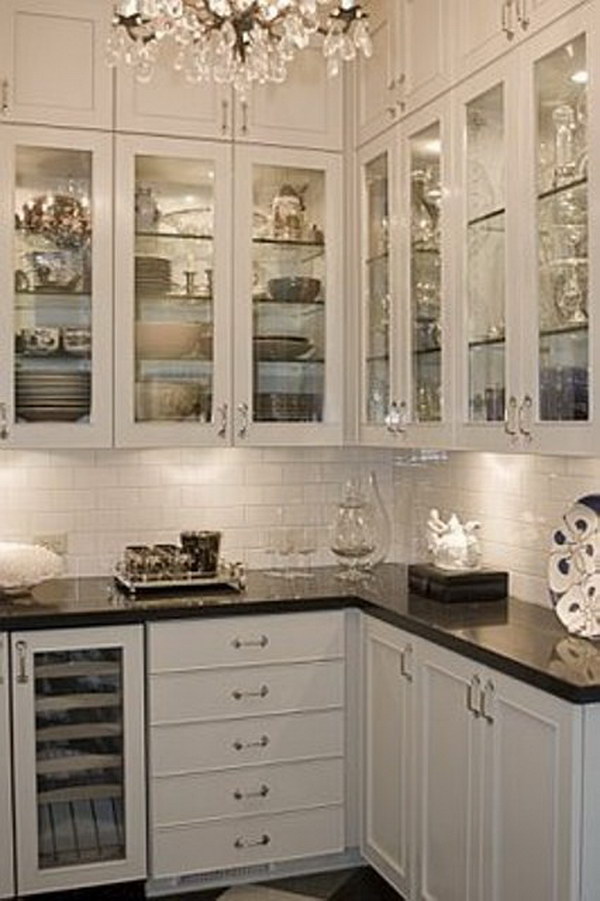 It is a beautiful interior with glass in a black and white combo.
Marble Countertops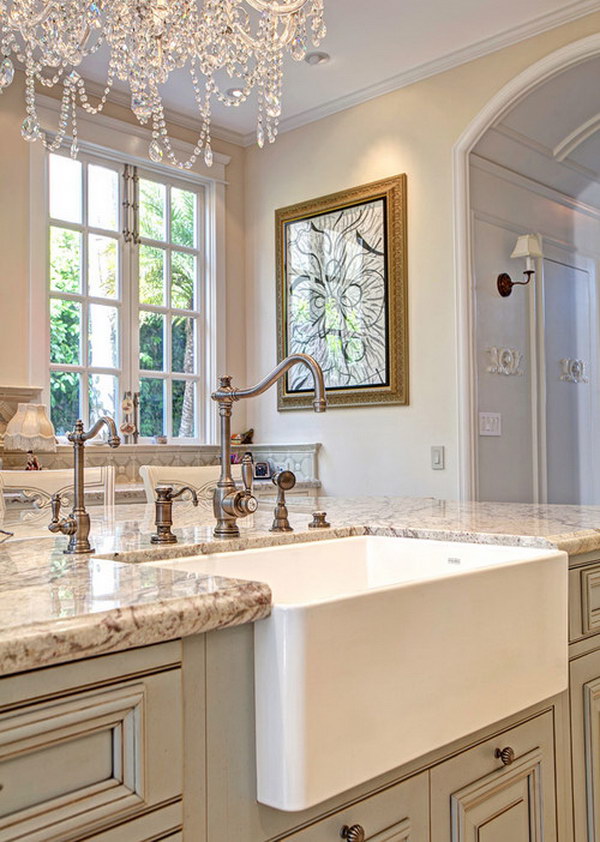 Calacatta Gold Marble countertops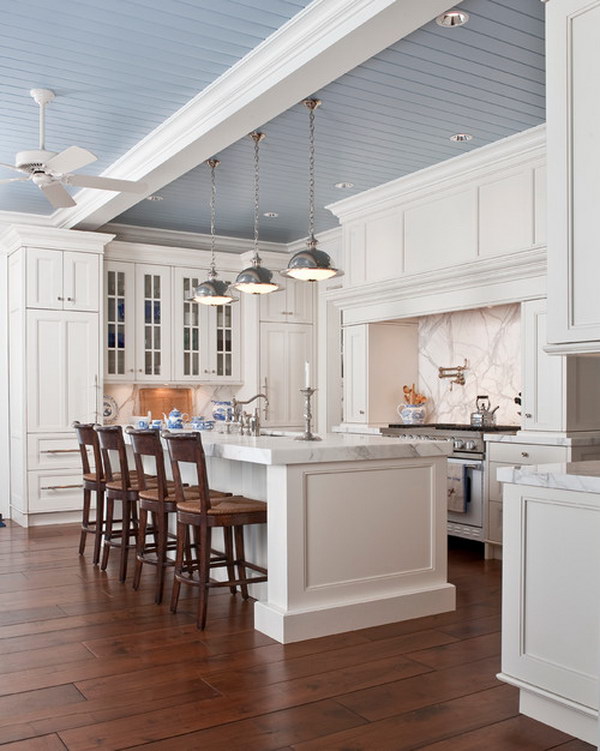 White Princess Quartzite Countertop With White Cabinets And A Pop Of Green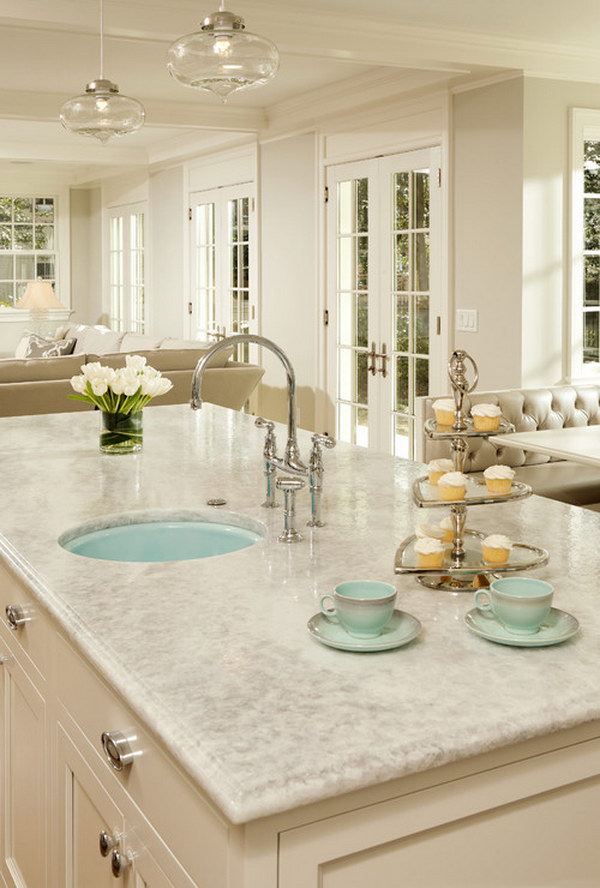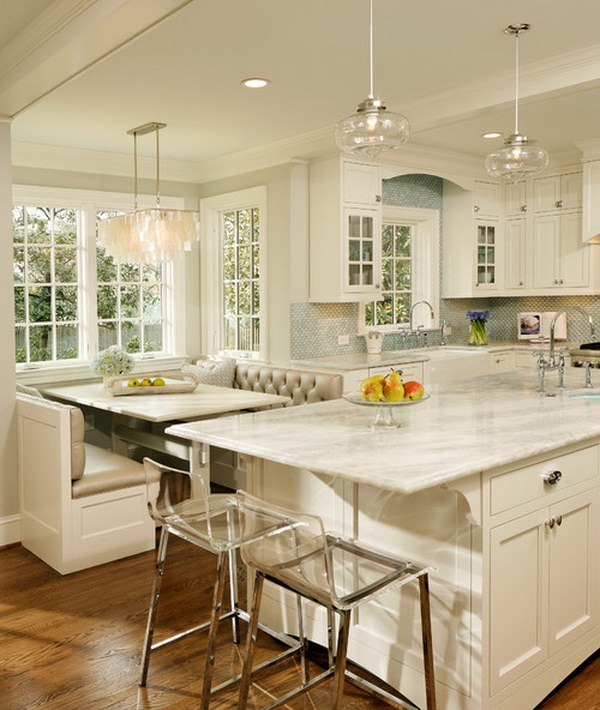 Classic Off White Kitchen With Granite Countertop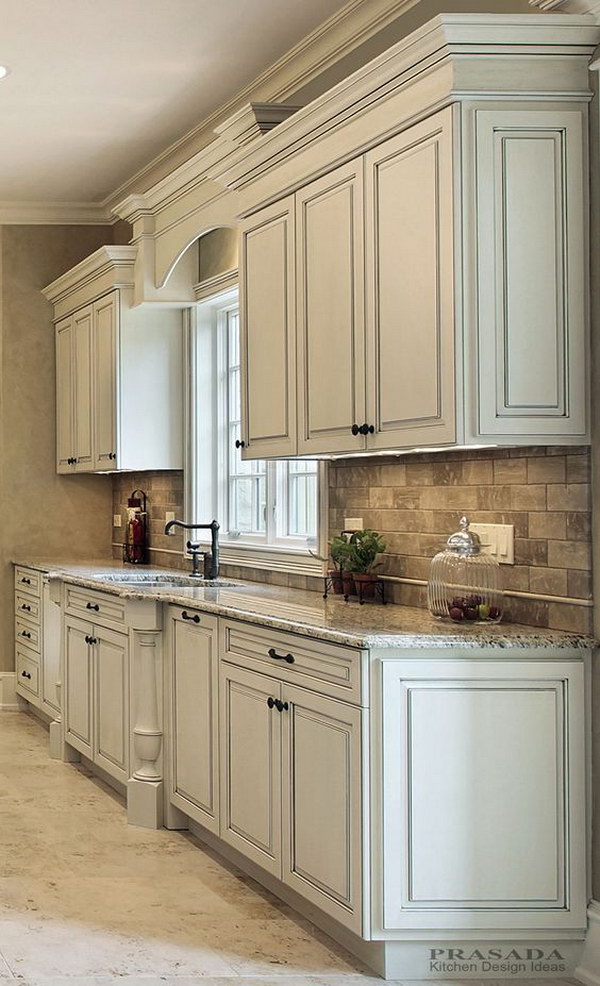 White Kitchen With A Bit Of Turquoise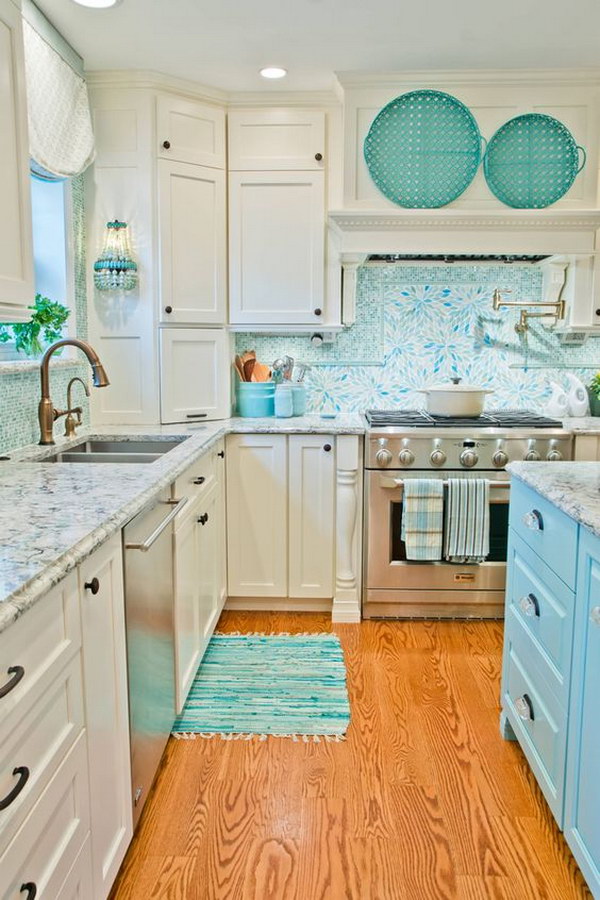 Cool Feminine Chic Kitchen with Wood Countertops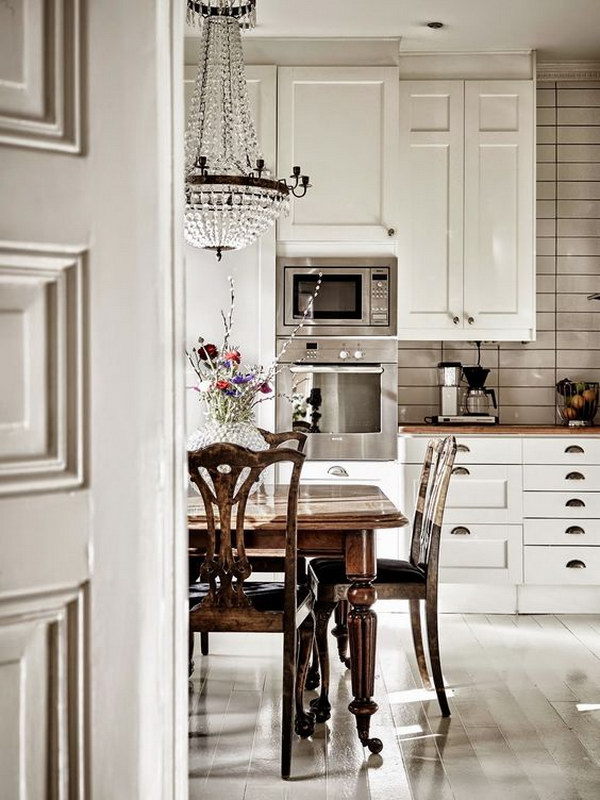 LG Viatera Quartz Rococo Countertops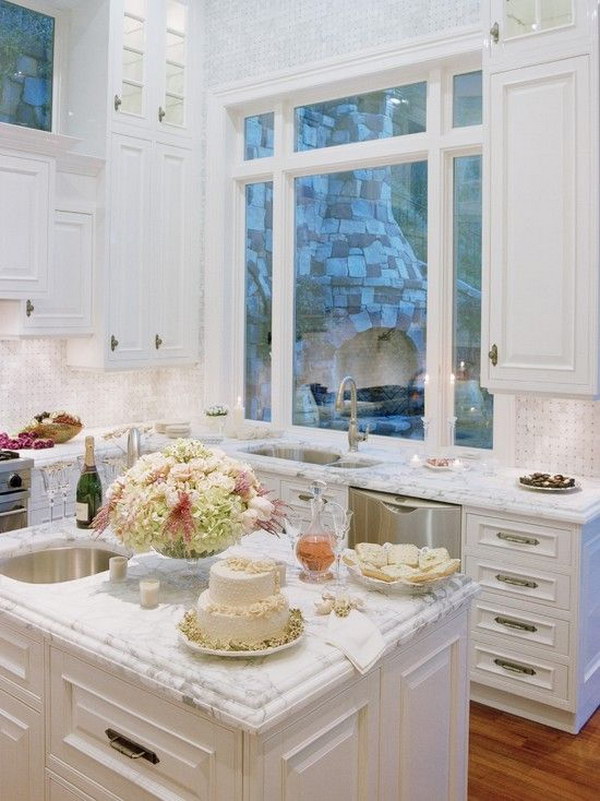 A white with a white might not work in theory, but here goes a beautiful fully white kitchen.
White Cabinets and Quartz Countertops That Look Like Concrete With Mint Backsplash Tiles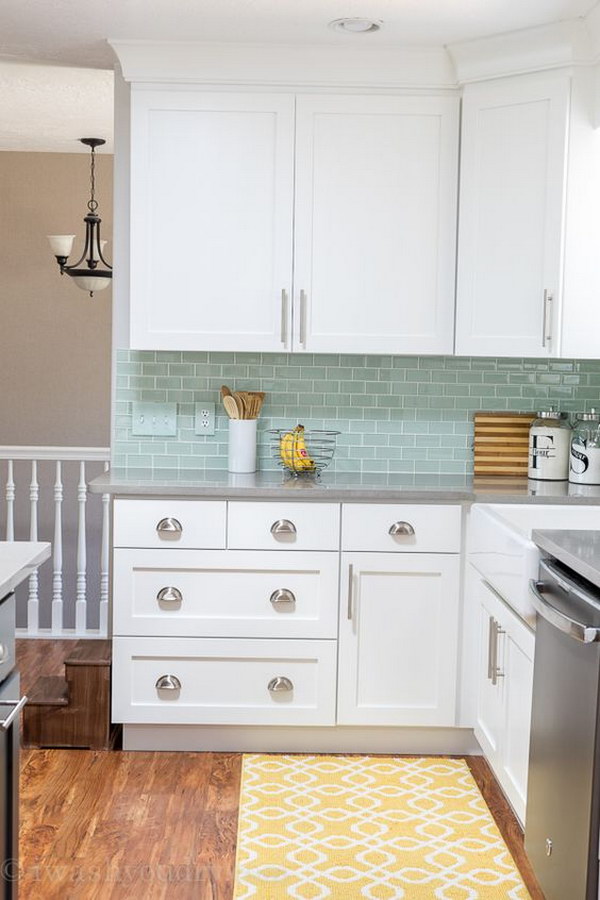 Gorgeous White Kitchen Corner With Black Countertops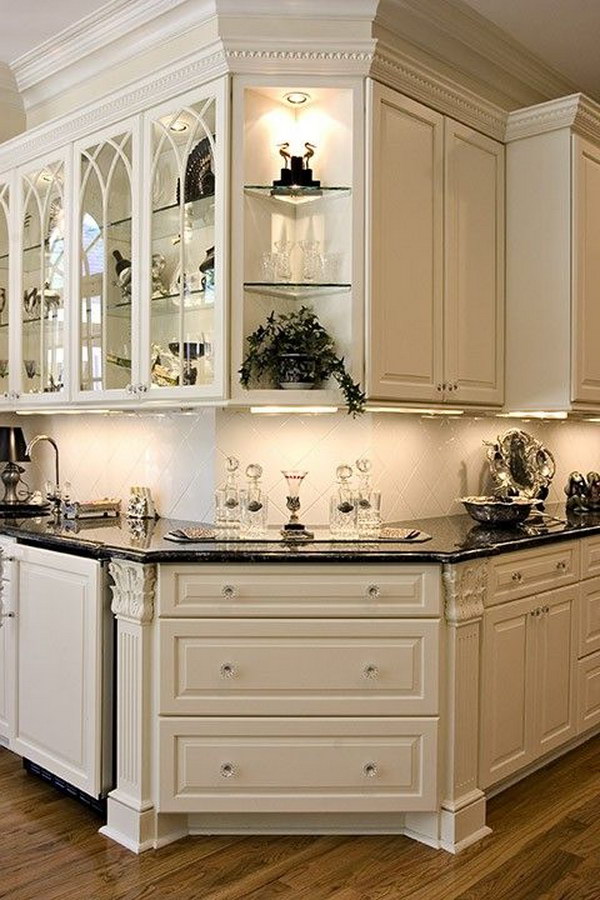 Lovely White Kitchen Cabinets With Cute Mosiac Tile Backsplash And Blue Countertop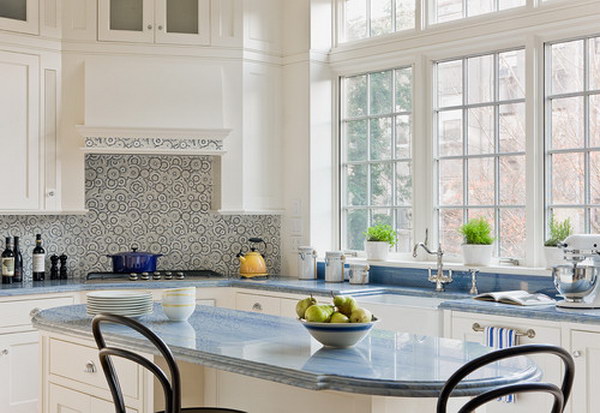 White Cabinets with Black Soapstone Countertops and Butcher Block Wood Island Countertops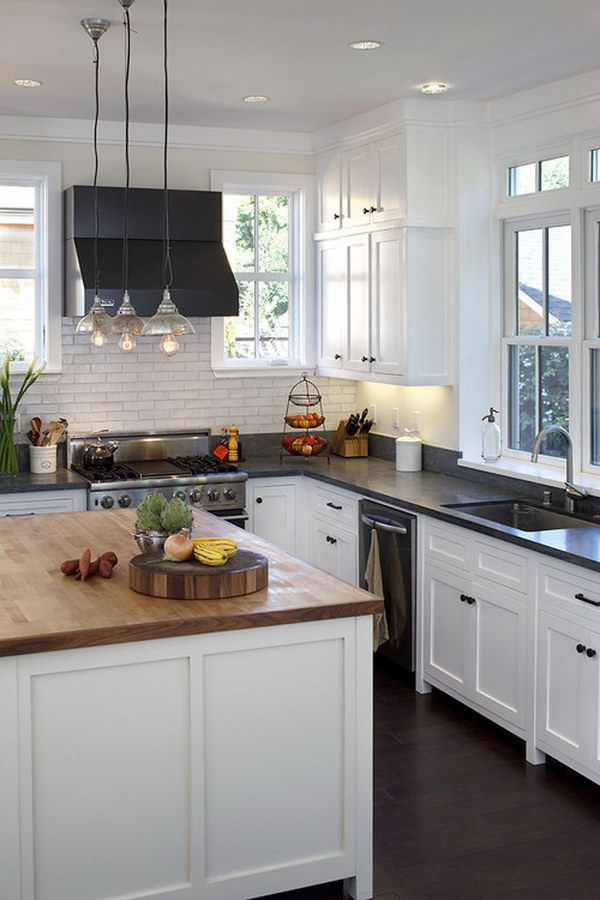 Sea Pearl Quartzite Kitchen Island Countertops With White Cabinets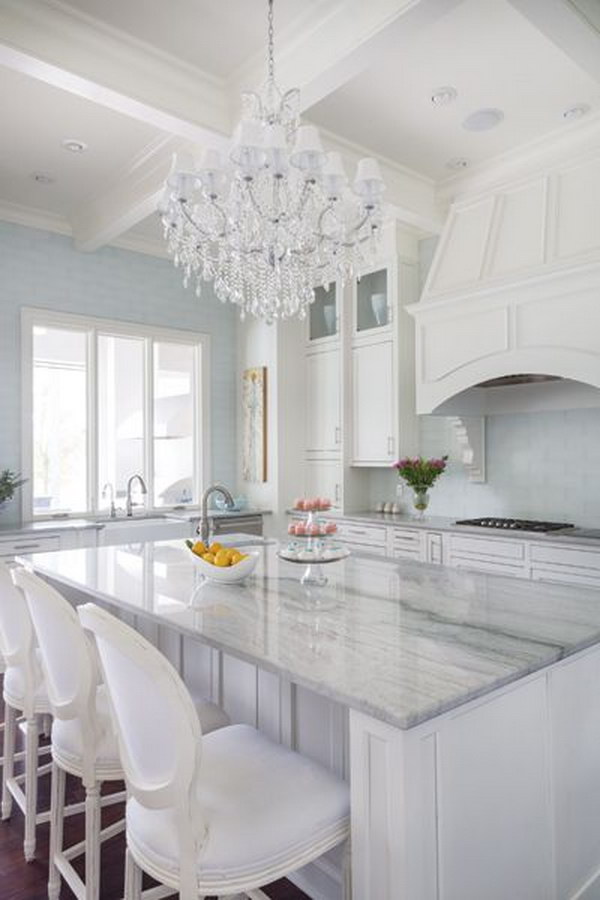 Recycled Glass Countertop With White Cabinets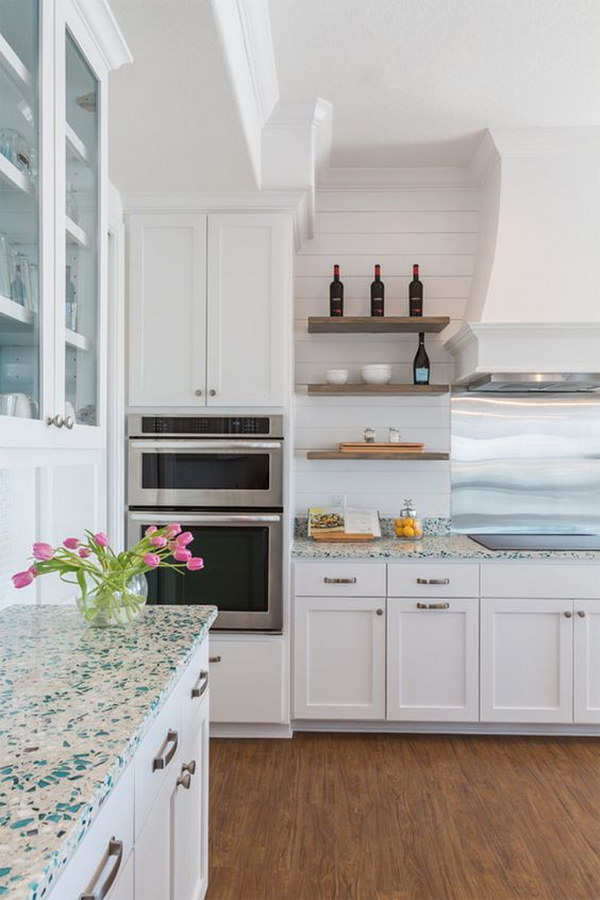 White Kitchen Countertop With Stylish Light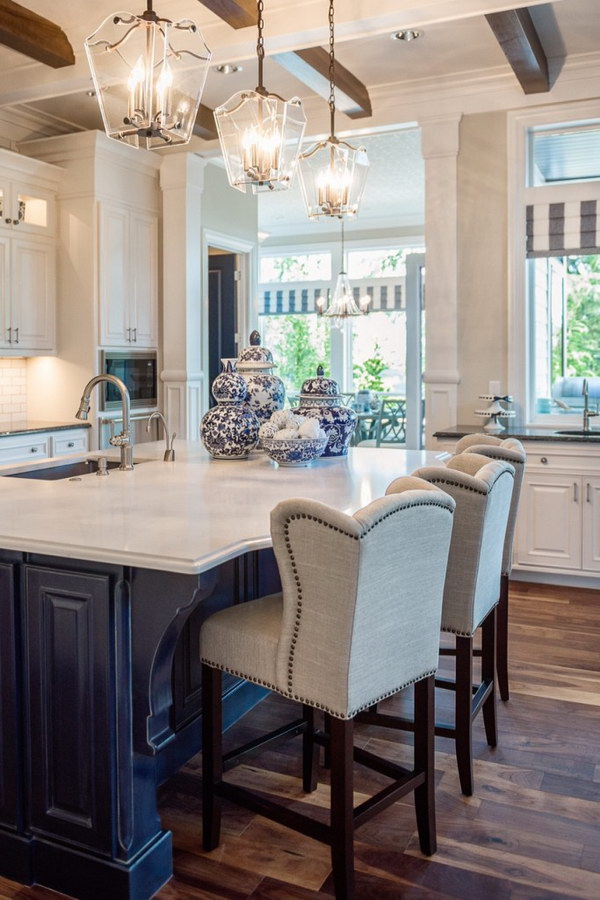 Granite Countertops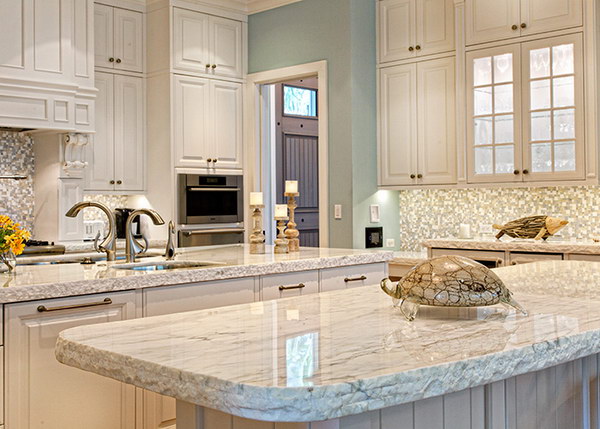 Luxurious All White Kitchen With Graphic Backsplash and White Carrara Granite Countertops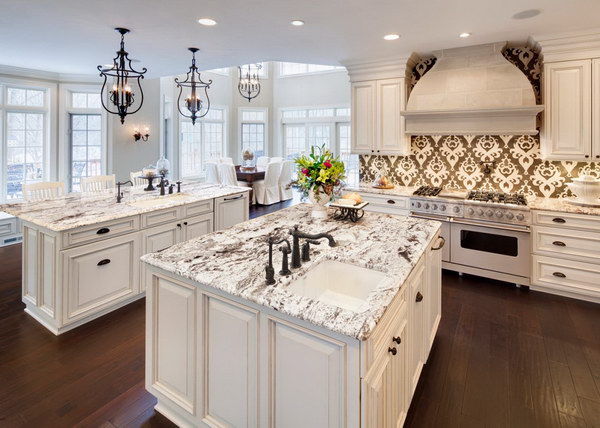 Gorgeous Kitchen Countertop With White Cabinets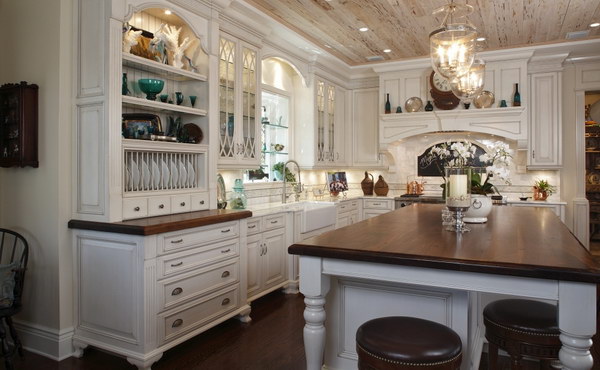 Calacatta Viola Marble Kitchen Countertop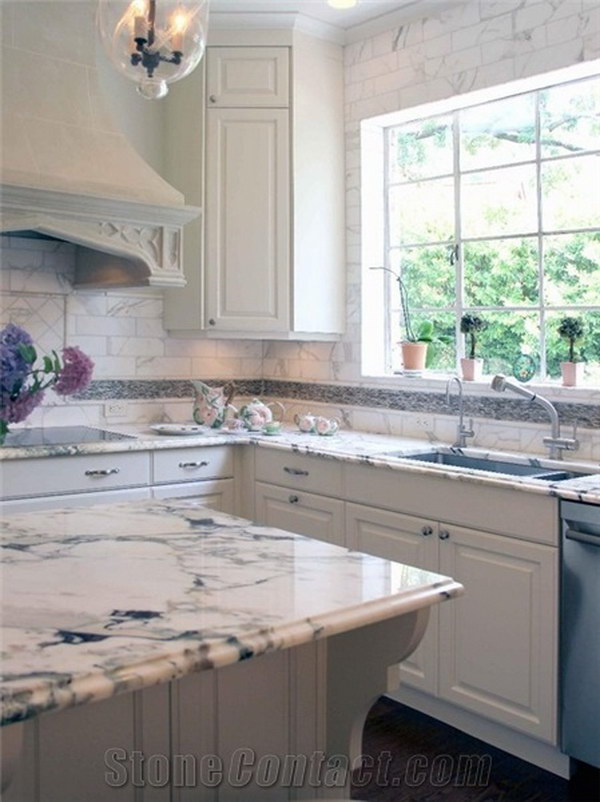 Stunning White Kitchen With Marble Countertops