Neon is the color of the season and it has been brightening up your world and throwing color into your life. From outfits to accessories to nail arts, neon is rocking everywhere.
Neon nails are bright, cheerful and funky and perfect for summer season nails! Those bright fun colors will complement all your summer clothes perfectly. You can mix it up with some fun patterns, like polka dots, bow, strips, chevron and more or keep it simple and still be bold.
Here in this post, we have included lots of dazzling and mind boggling neon nail art ideas for your inspiration. These bright neon nails will definitely make a style statement for you. Take time to browse through these nails and give your favorite one a try.
Polka Dots Neon Nails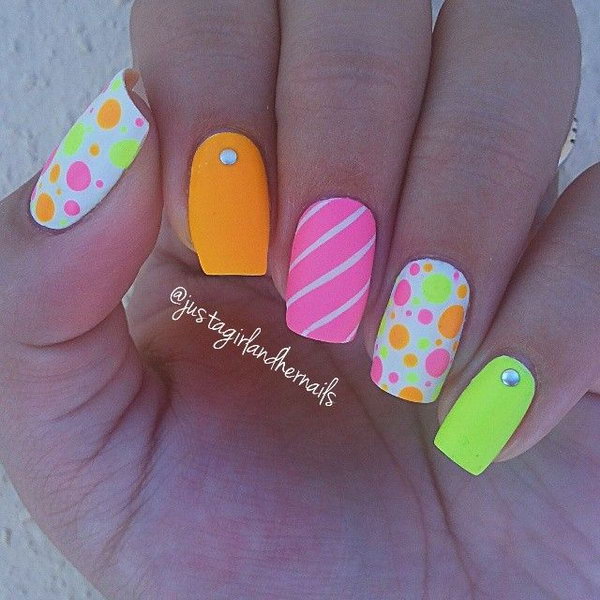 Water Marble Neon Nails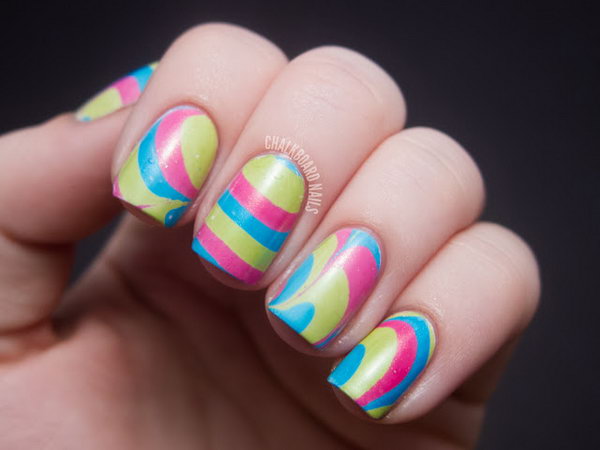 Bold Bolts Neon Nail Designs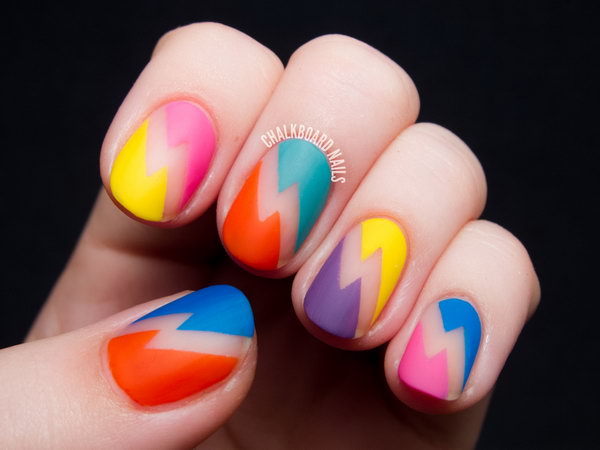 Neon Strip Nail Designs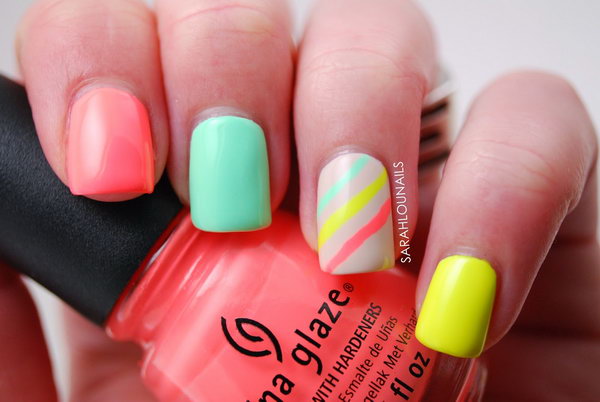 Neon Tribal Nail Art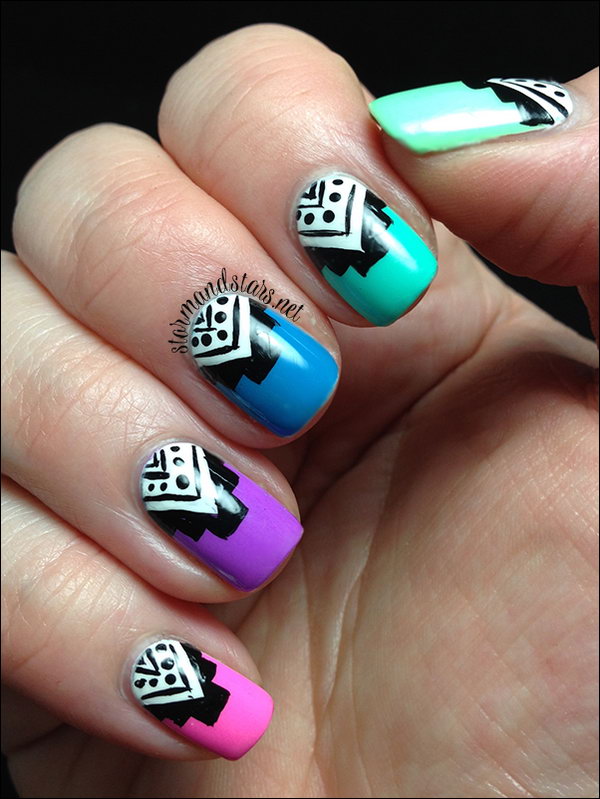 Bow and Polka Dots Neon Nail Design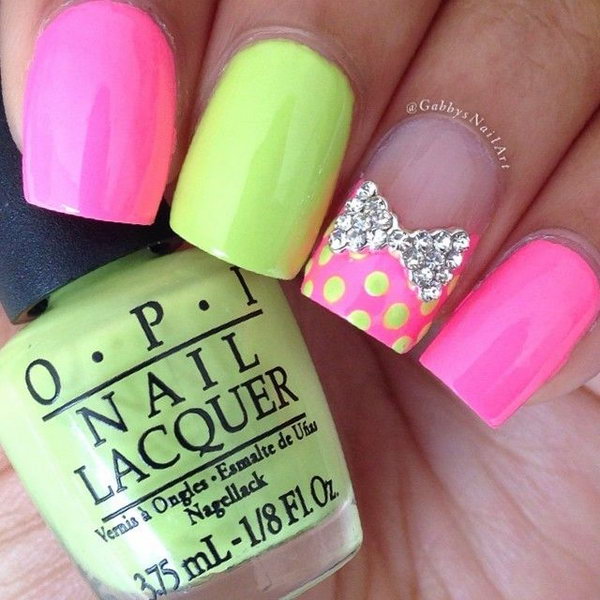 Star Neon Nails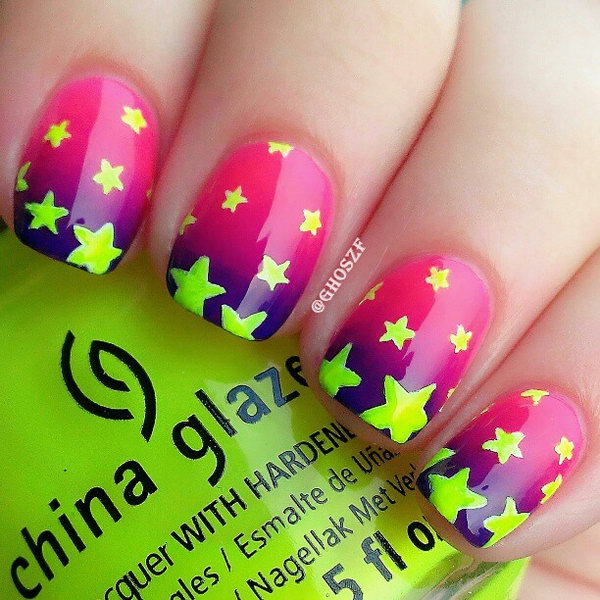 Ombre Neon Nail Design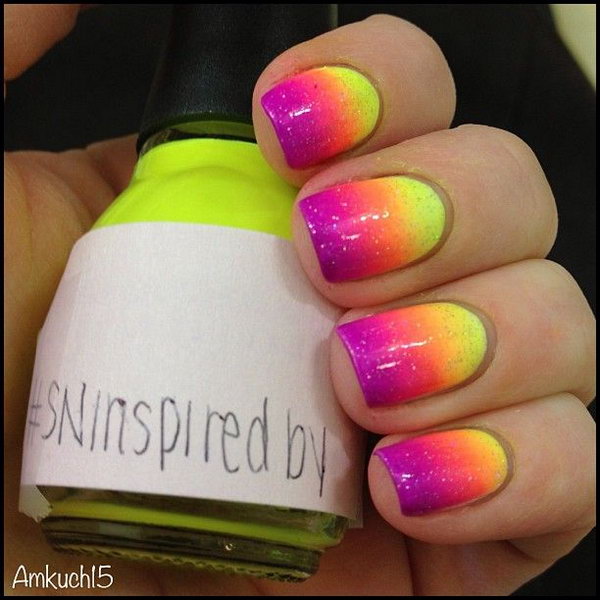 Stylish Neon Nail Design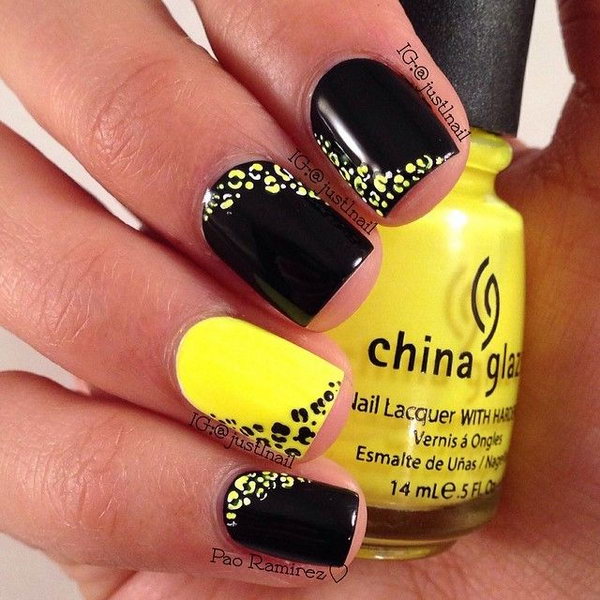 Silver Glitter Neon Nails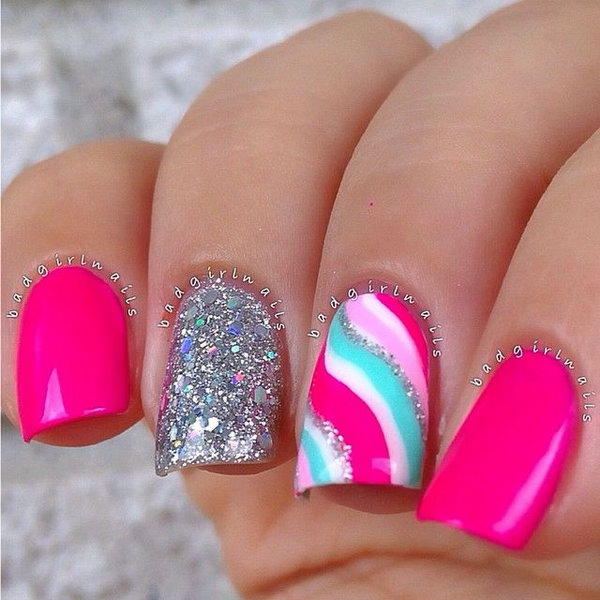 Neon French and Polka Dots Nails with Clear Glitter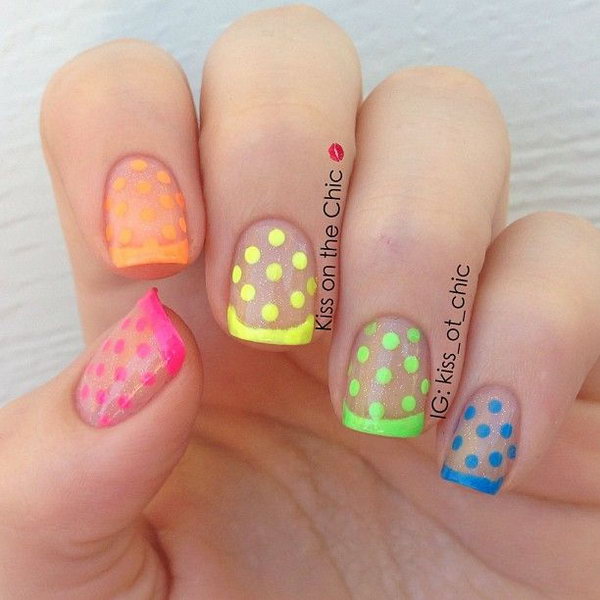 Neon Cheetah Print Nails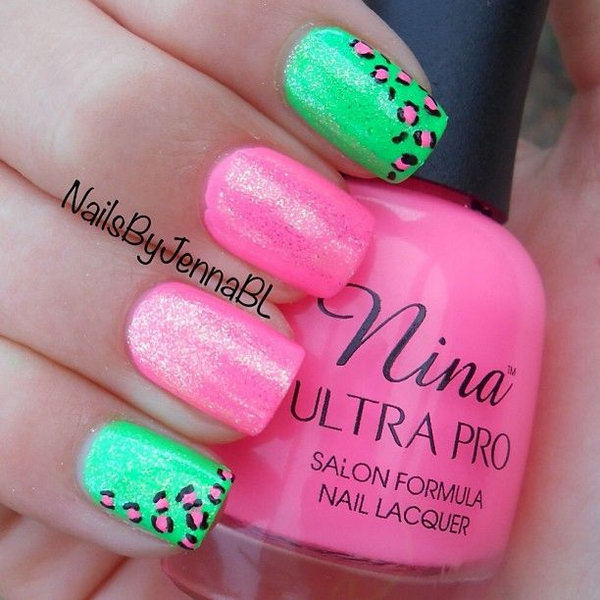 Neon Dots on Black and One White Accent Nails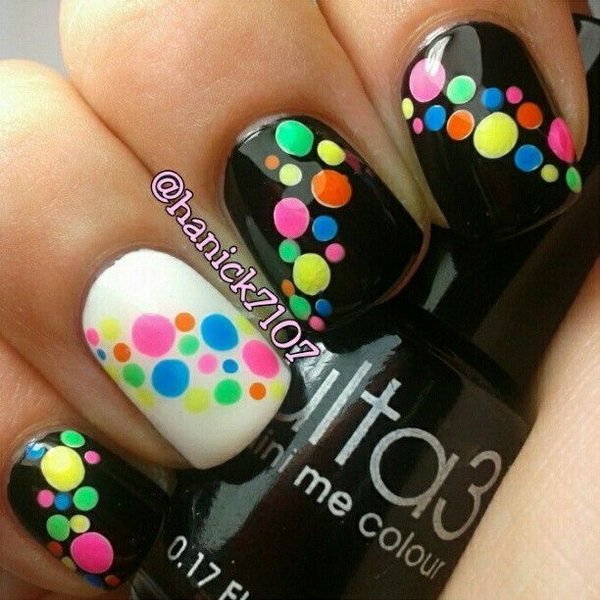 Ombré Nails with Neons and Glitter
Pretty Neon Nail with Gems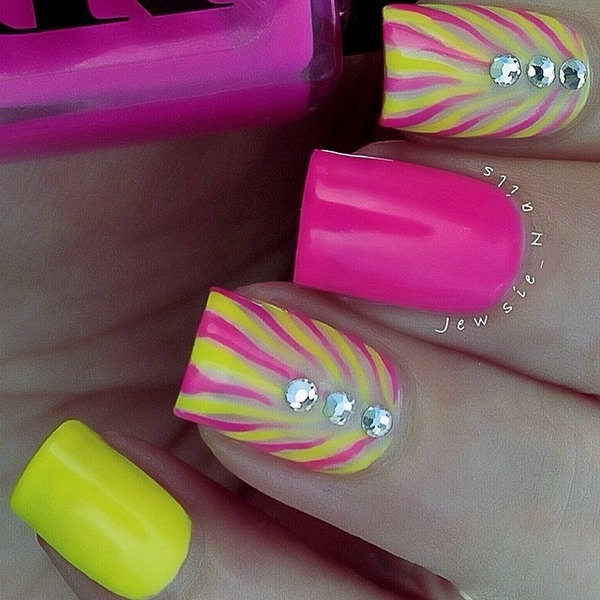 Chevron Patterned Neon Nail Designs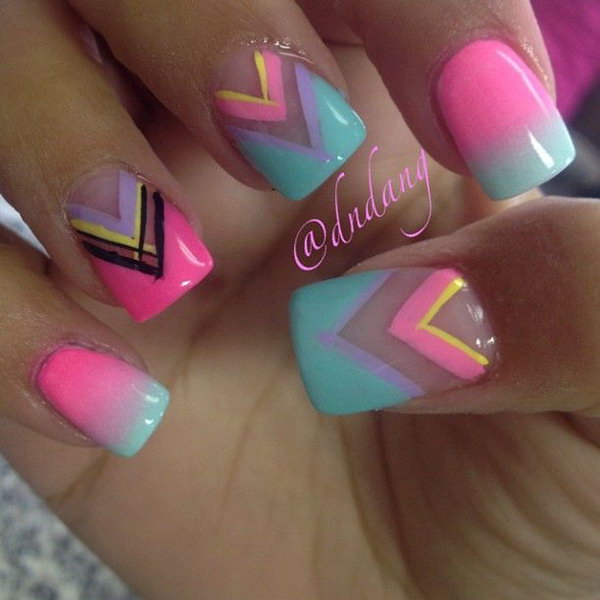 Neon Sugar Spun Mani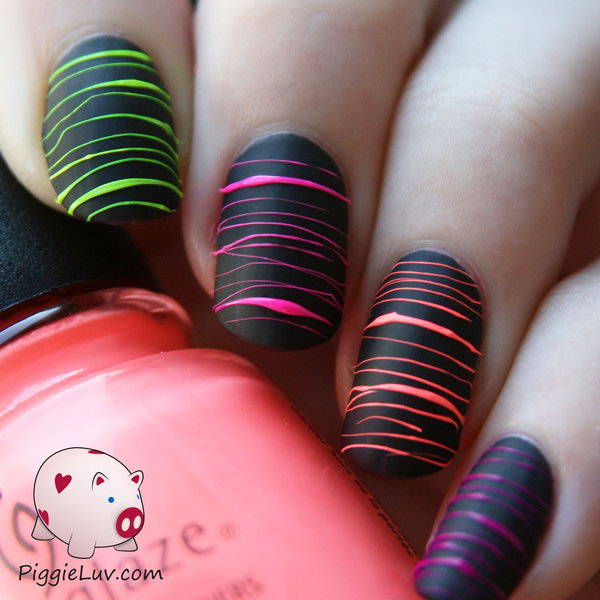 Neon Strip Nails on Black Base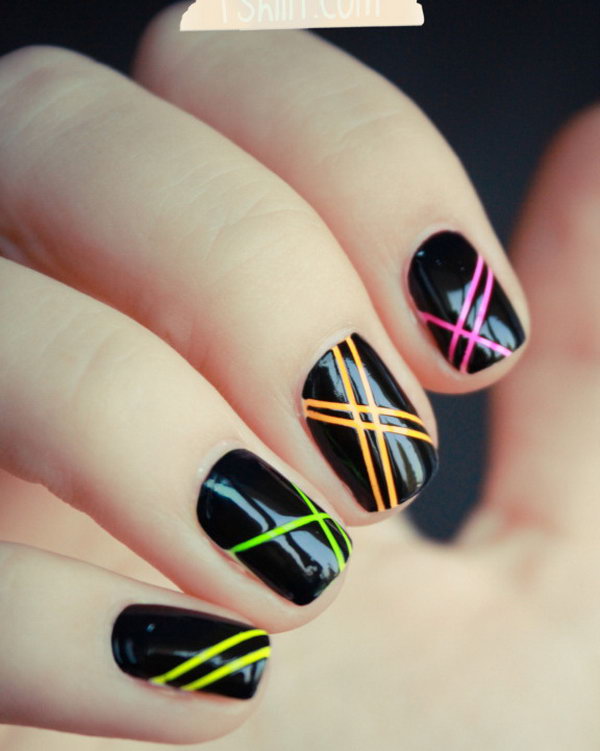 Two Color Neon Nails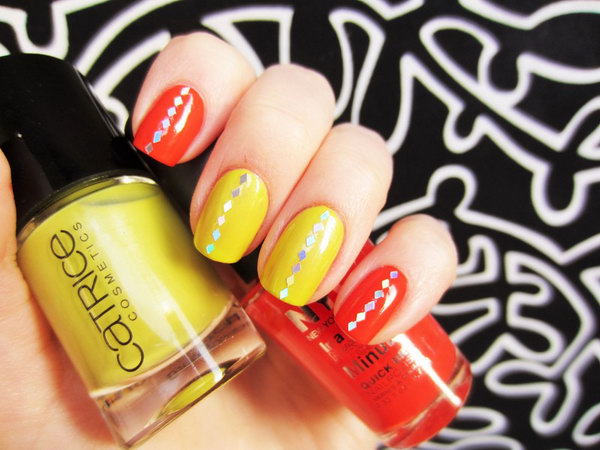 Dots and Tartan Neon Nails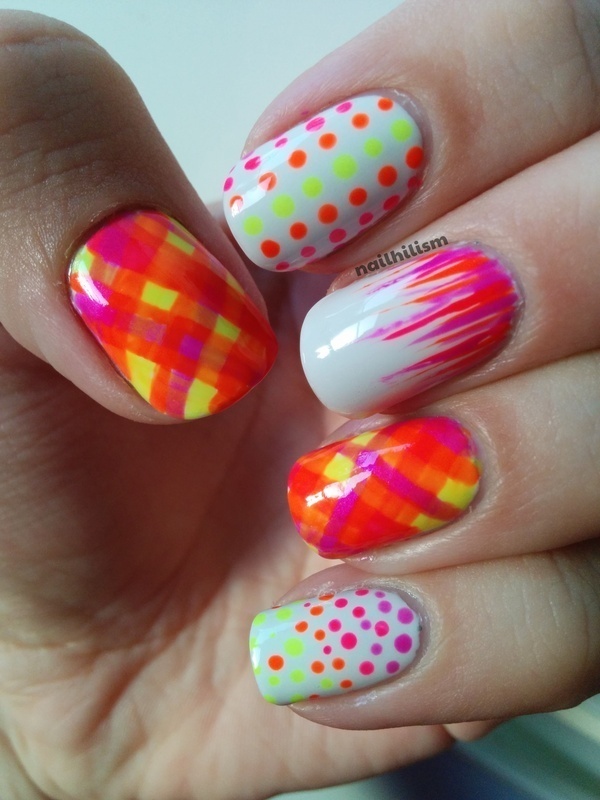 Ombre Chevron Neon Nail Design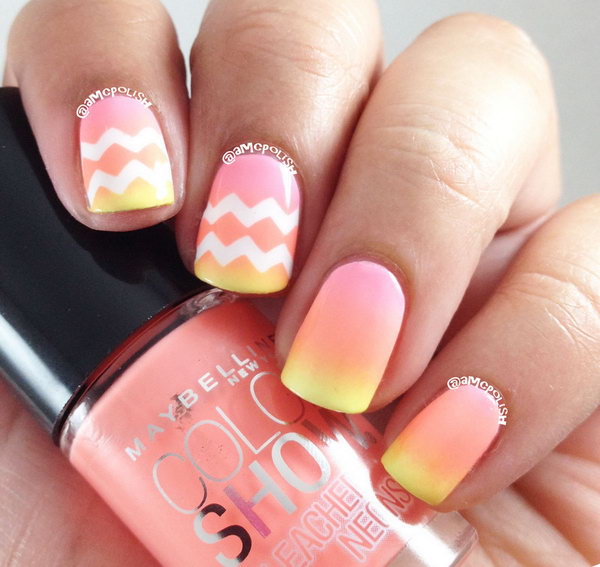 Neon Holo Water Marble Nails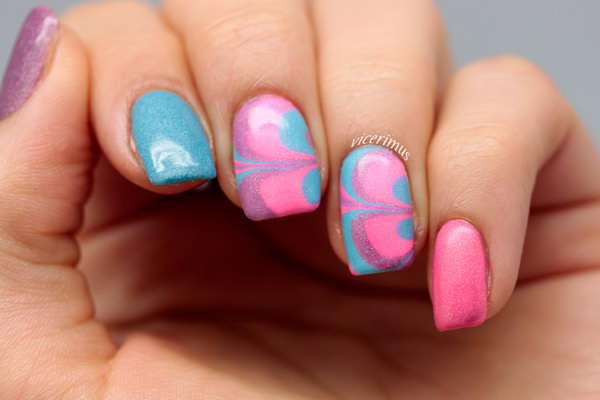 Anchor and Heart Neon Nail Designs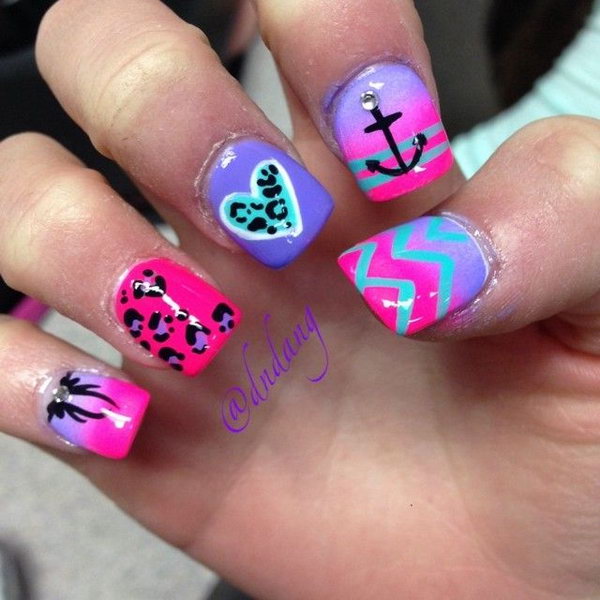 Dots Themed Neon Nails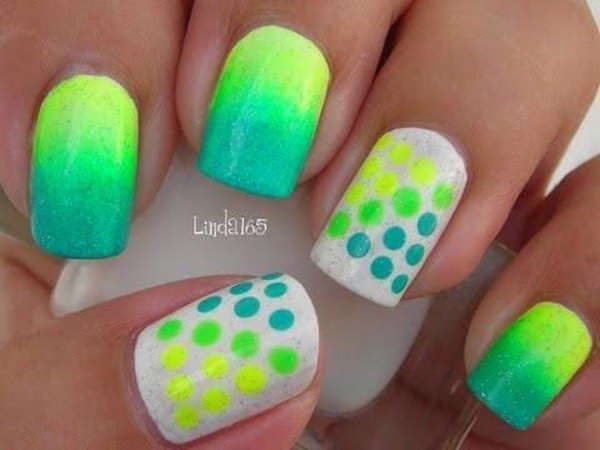 Patterned Neon Nail Designs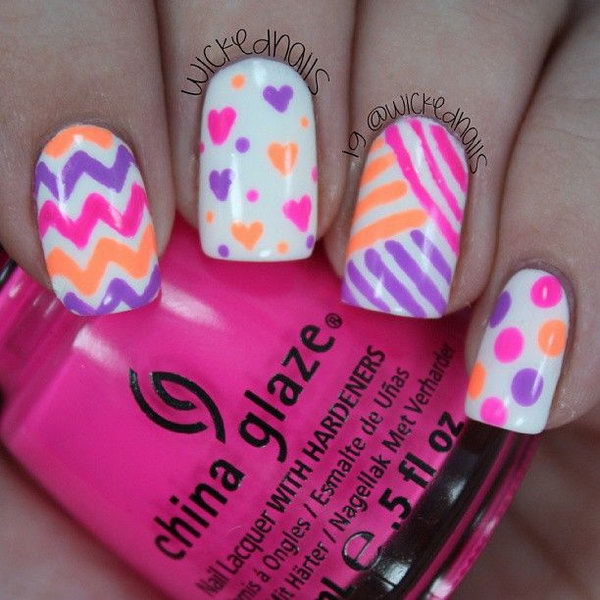 Neon Rainbow Nails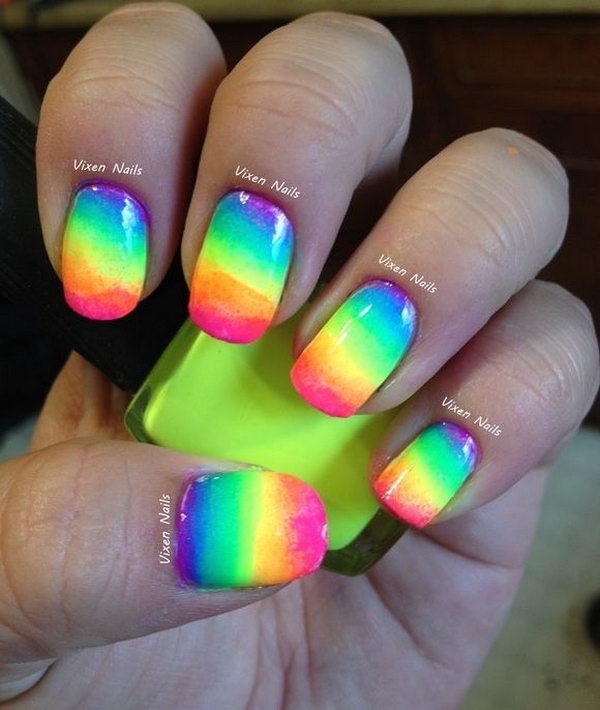 Neon Geometric Mani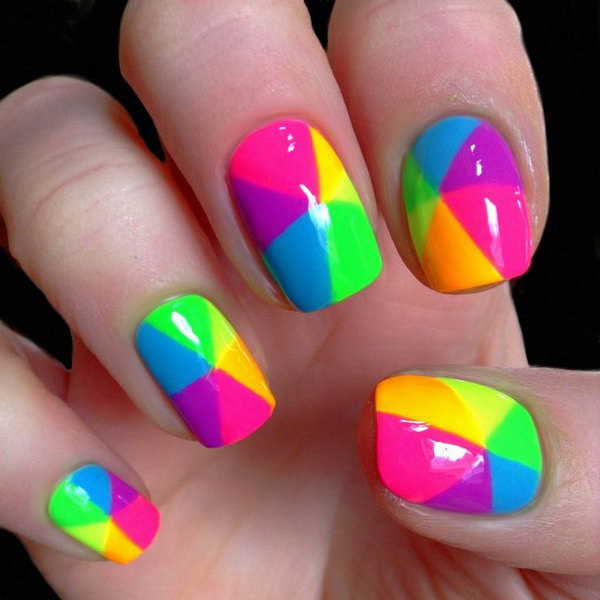 Pastel Neon Nails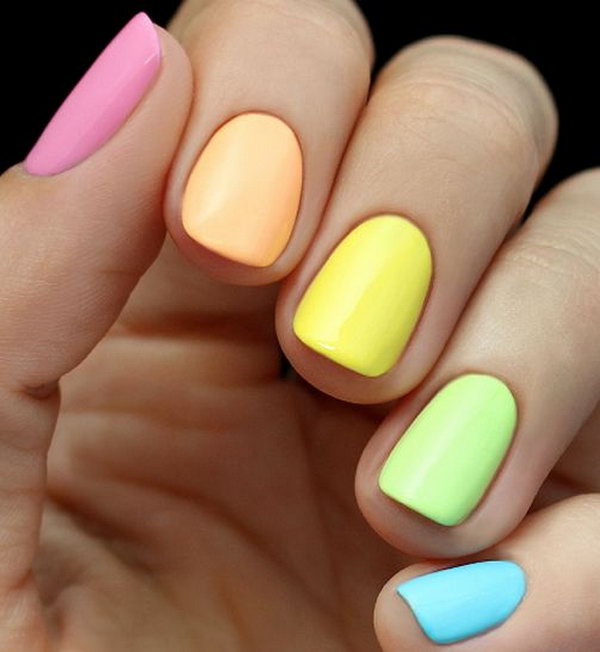 Cute Polka Dot Neon Nail Designs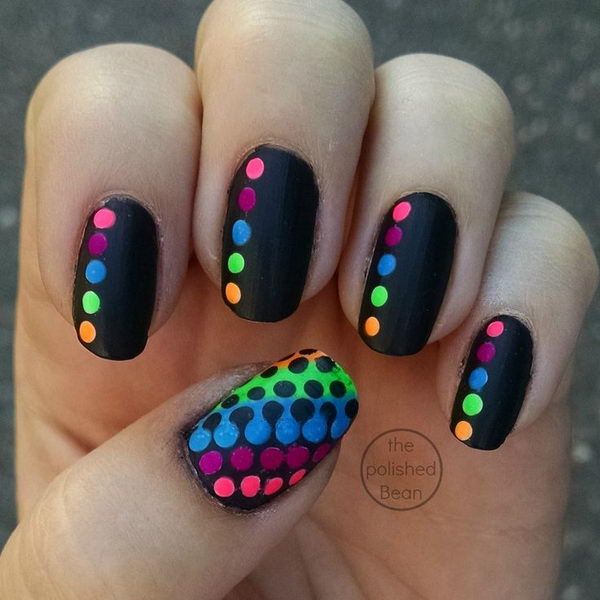 Neon Rainbow Tie Dye Nail Art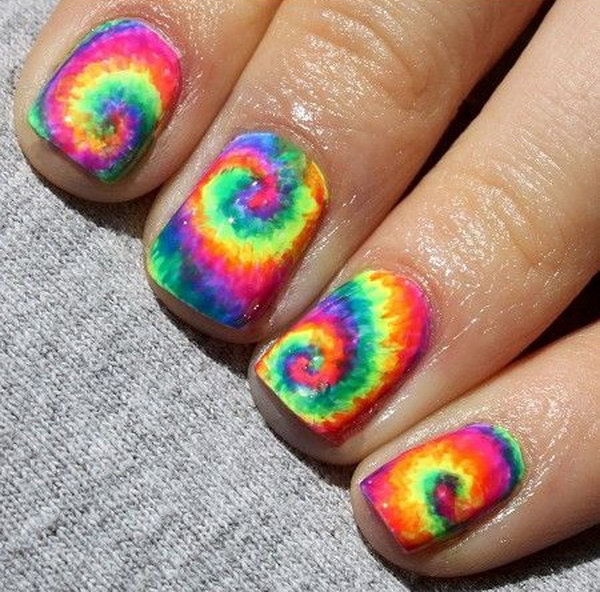 Metallic and Neon Nail Design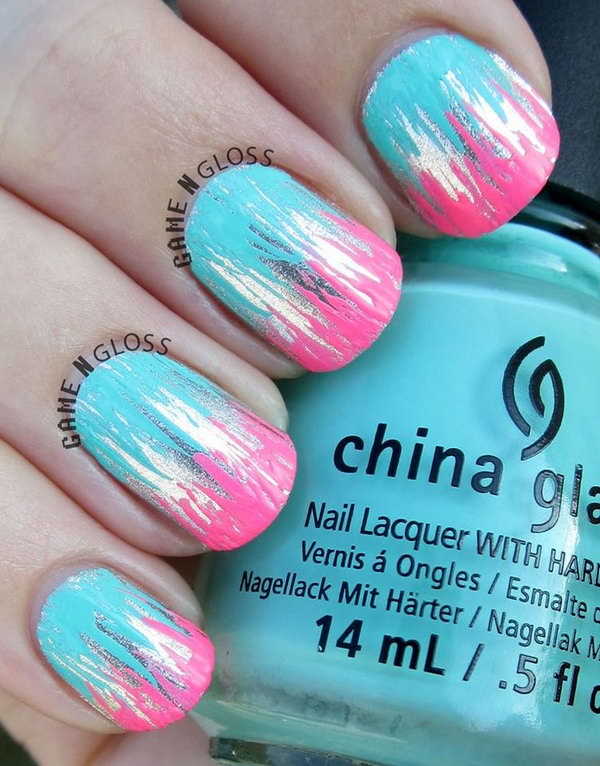 Wavy Neon Nails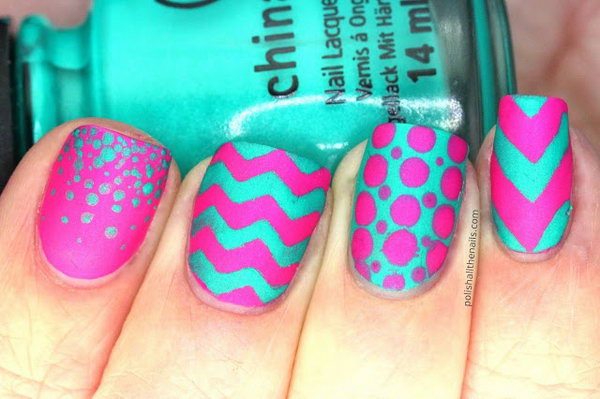 Big Strip Neon Nails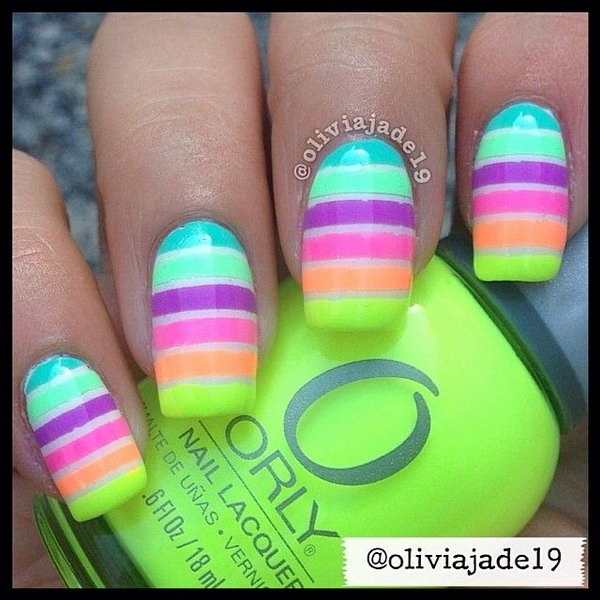 Sunset and Chevron Patterned Neon Nails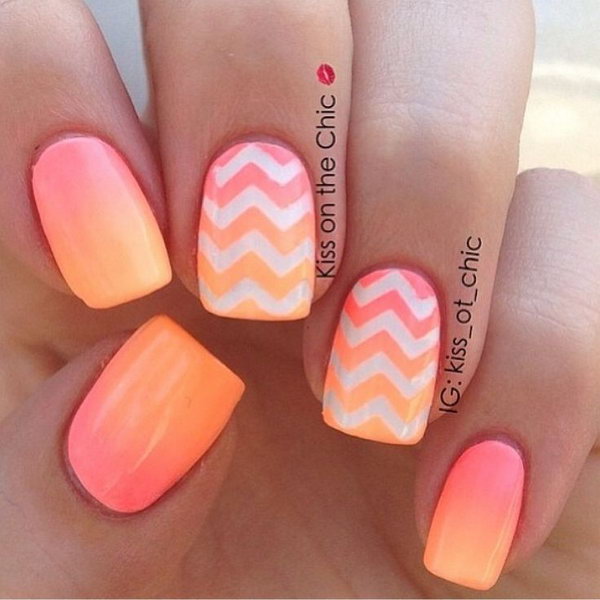 Neon Ombre Nails with Hand Draw Flowers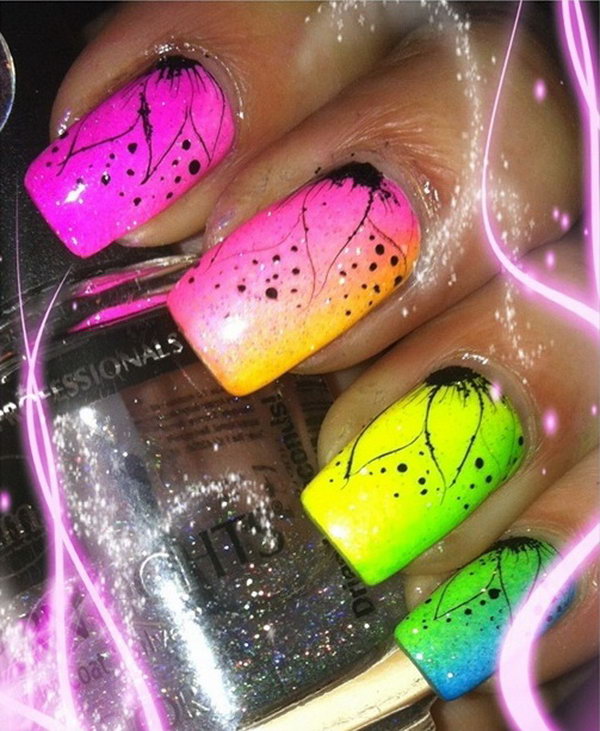 Long Sharp and Tribal Neon Nails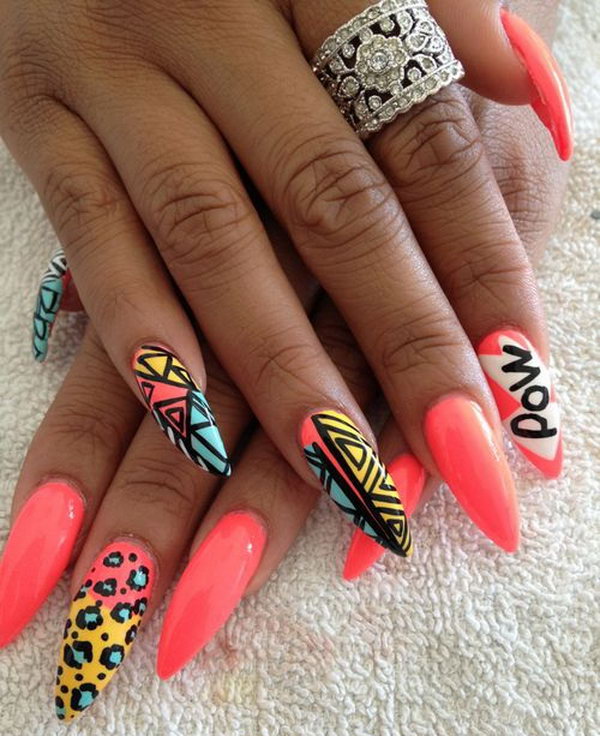 Patterned Neon Nails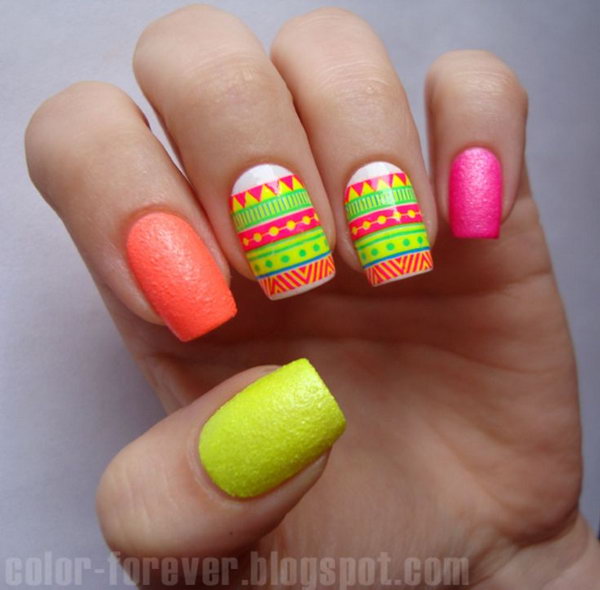 Tribal and Studded Neon Nail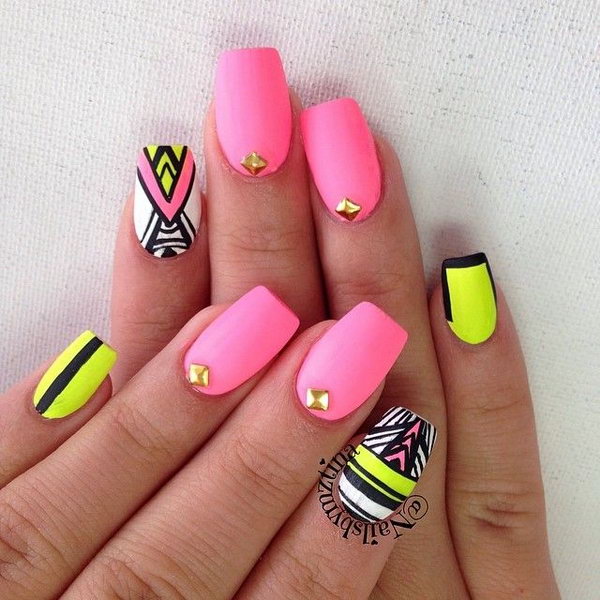 Ombre Animal Print Nails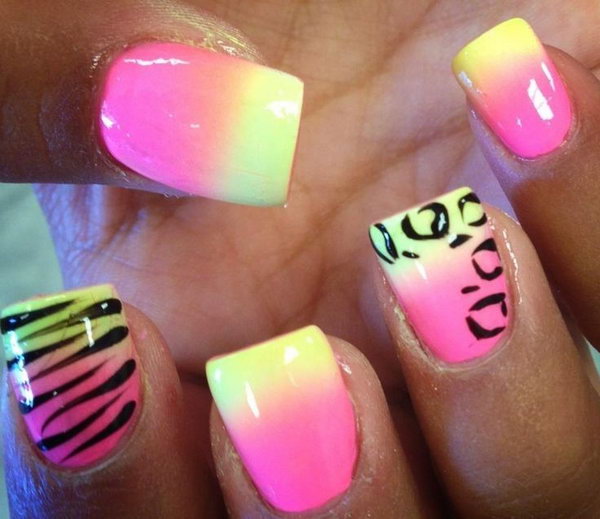 Patterned Neon Nails Accented with Rhinestone Nails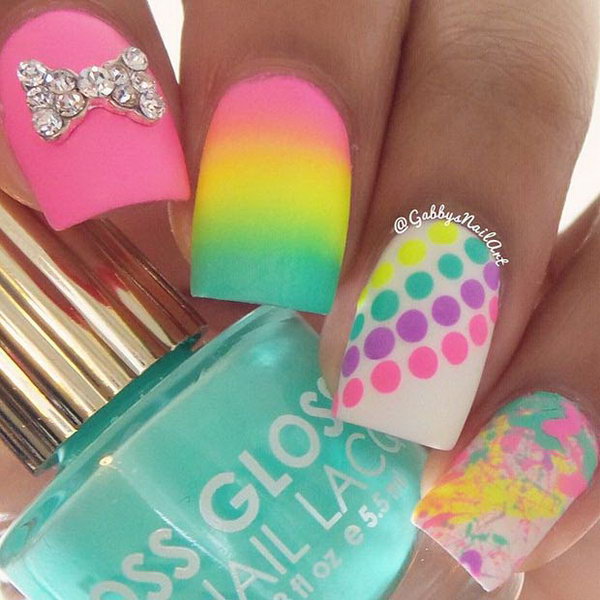 Zig Zag Neon Nails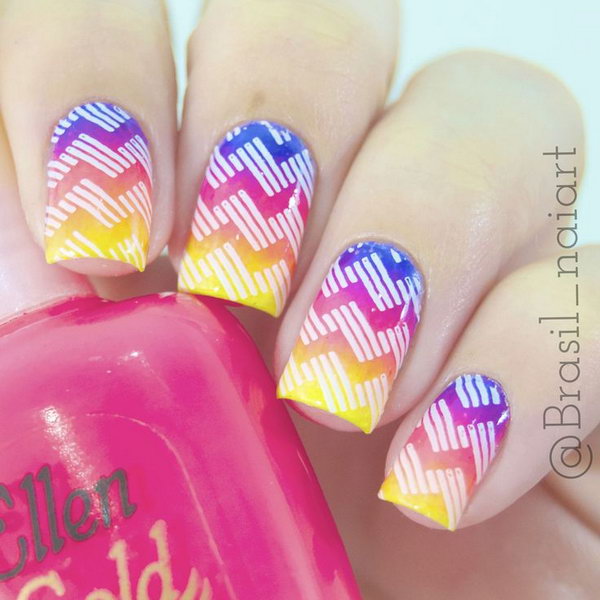 Geometric Neon Nails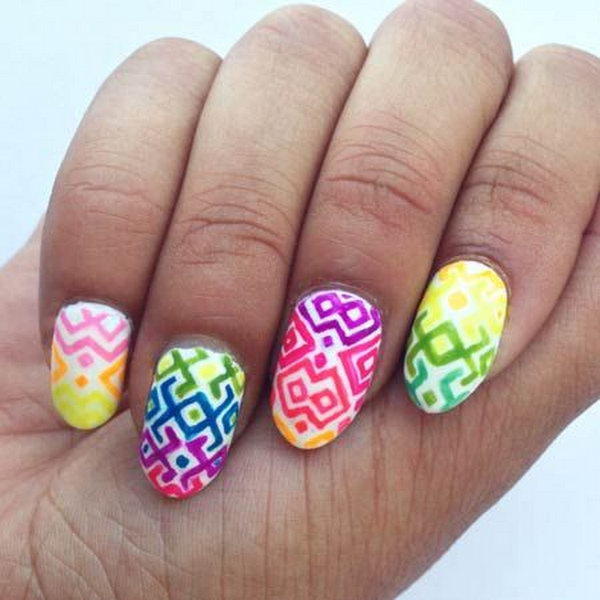 Geometric Neon Nail Art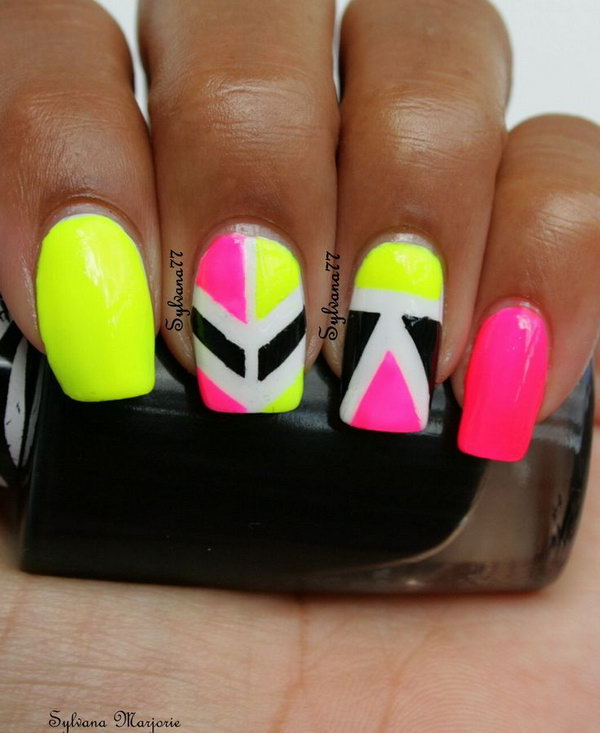 Neon and Cheetah Accent Nail Designs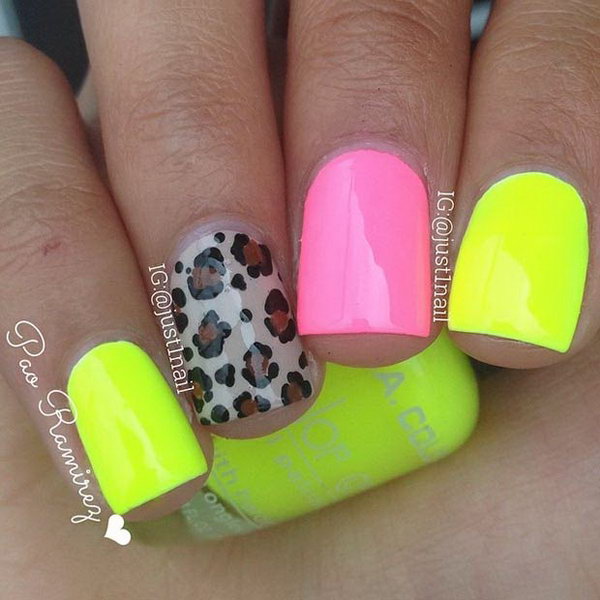 Black Outlined Neon Nail Art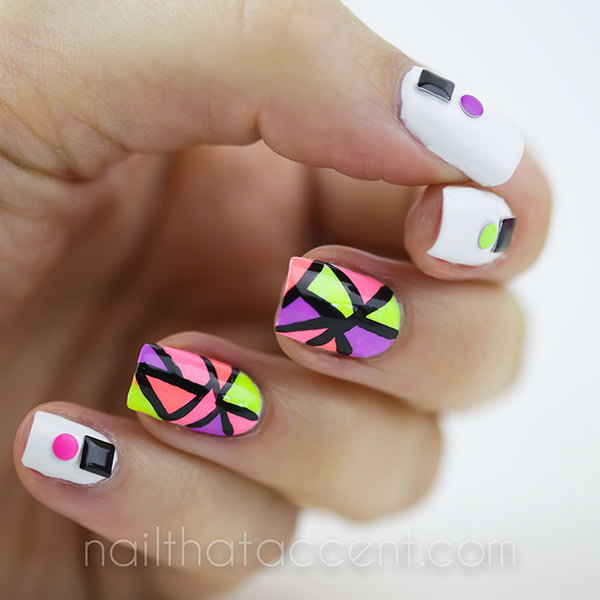 Water Marble Neon Nails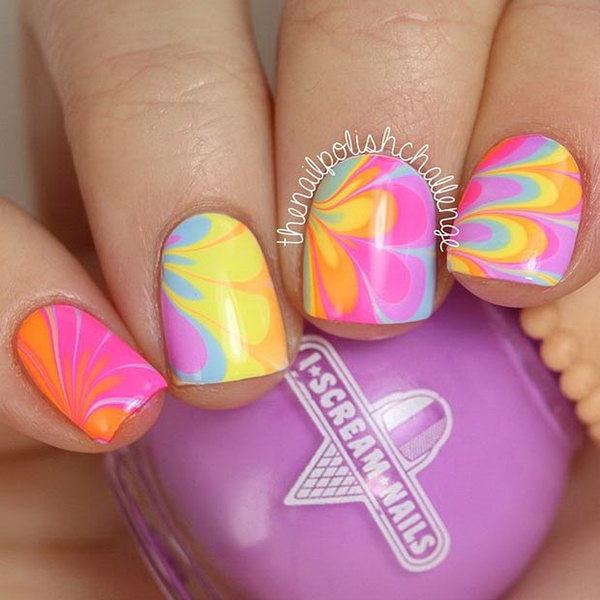 Neon Tribal Print Nail Art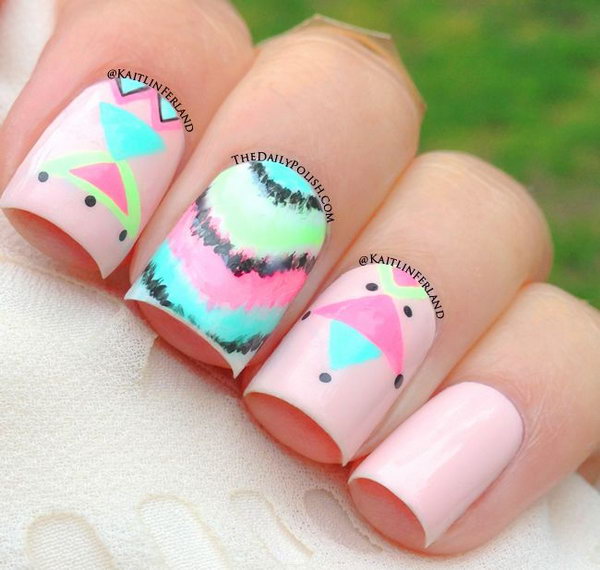 Floral and Neon Nail Art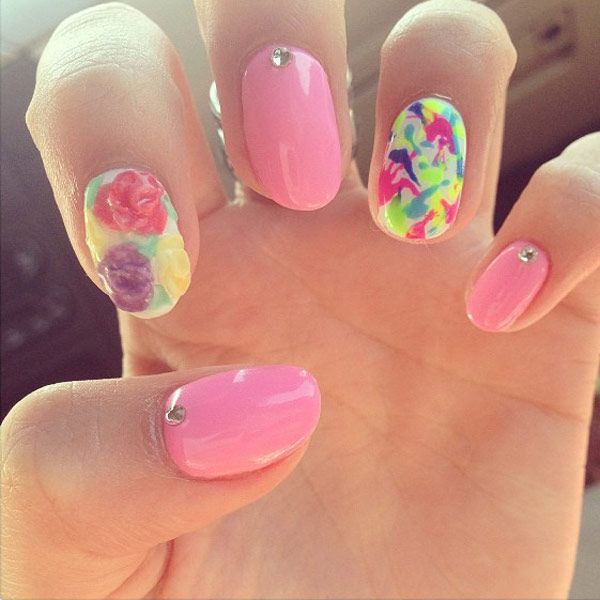 Gold and Neon Tribal Nails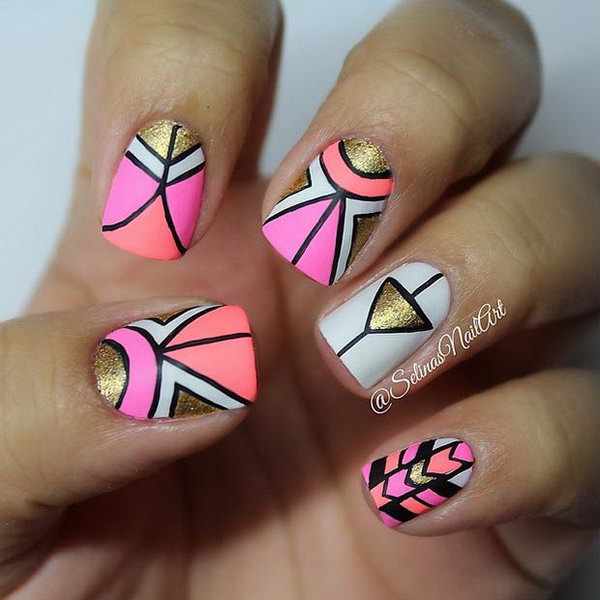 Polka Dots and Bow Neon Nail Design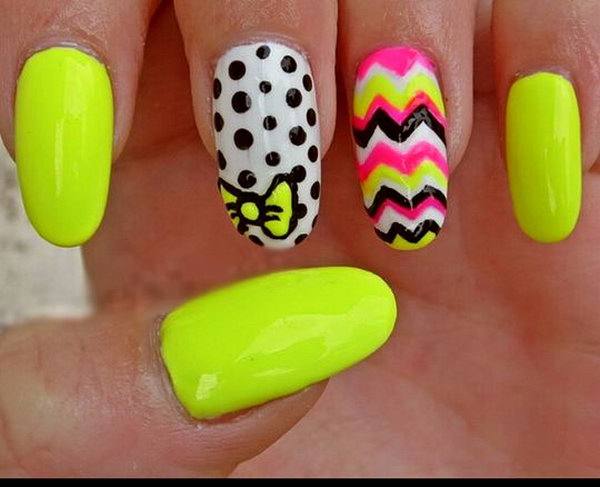 Cream Base with Neon Flowers and Dots Accent Nails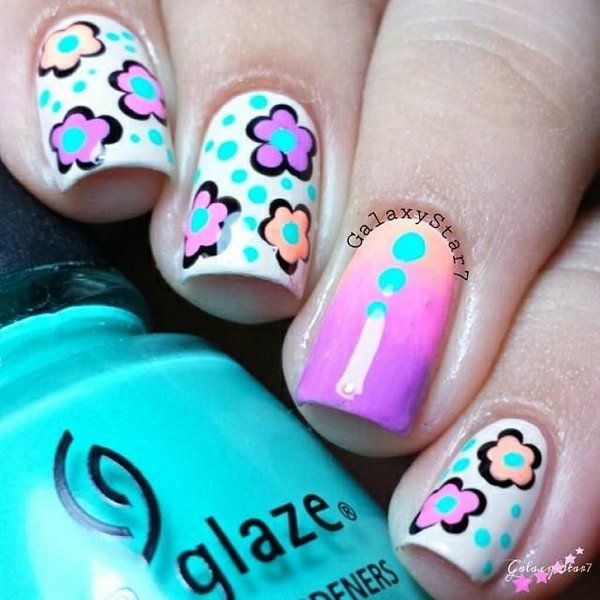 Neon Chevron and Polka Dots Nails