Your graduation is a big moment, but while you want to celebrate with your classmates, friends and family, you also want to do so in style. To do that, you need to come up with a party decoration style that is fun, functional and creative. Need help? Here are some great ideas.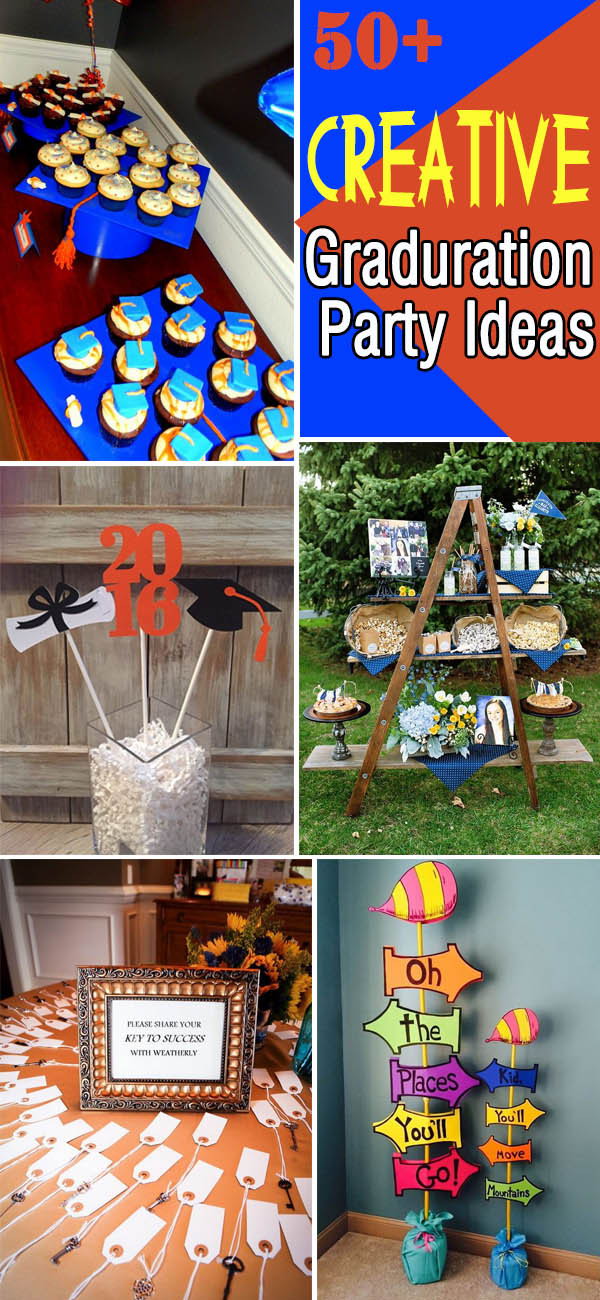 First Thing: Venue
The first thing to consider is the venue. While hosting this kind of party outdoors is always best because it allows you to have more space for your guests to navigate and mingle, you might need to host it indoors, if you opt for a shared party, for instance, in which case you might need to adapt.
Speaking of navigation, you can make it easier and more enjoyable with some well-chosen and placed signs. For starters, it is always cool to have some sort of welcome sign to show guests that they have arrived at your graduation party and that you appreciate their presence.
It is also cool to have some directions, like where there might a dance floor, punch, favors, speeches and so on.
There are several ways to make these look cool and fun. If you're having a daytime, outdoor party, you can opt for the traditional banners, but you can also have actual signs, mimicking actual road navigation signs.
Alternatively, you can also have your directions and messages painted on the floor or as murals, or even opt for life-sized inflatable or wooden signs, which are cute and trendy.
Finally, if you're looking for something even more original and elegant, you can have someone welcoming your guests at the door – or do it yourself – and hand them a letter with directions instead of actually putting up signs.
Graduration Party Sign
Oh The Places You'll Go Sign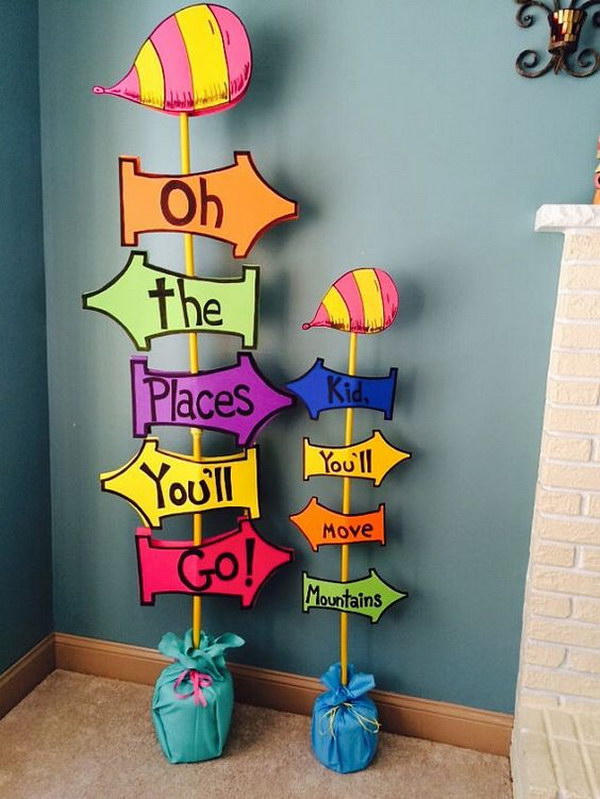 Nostalgic Pictures Walkway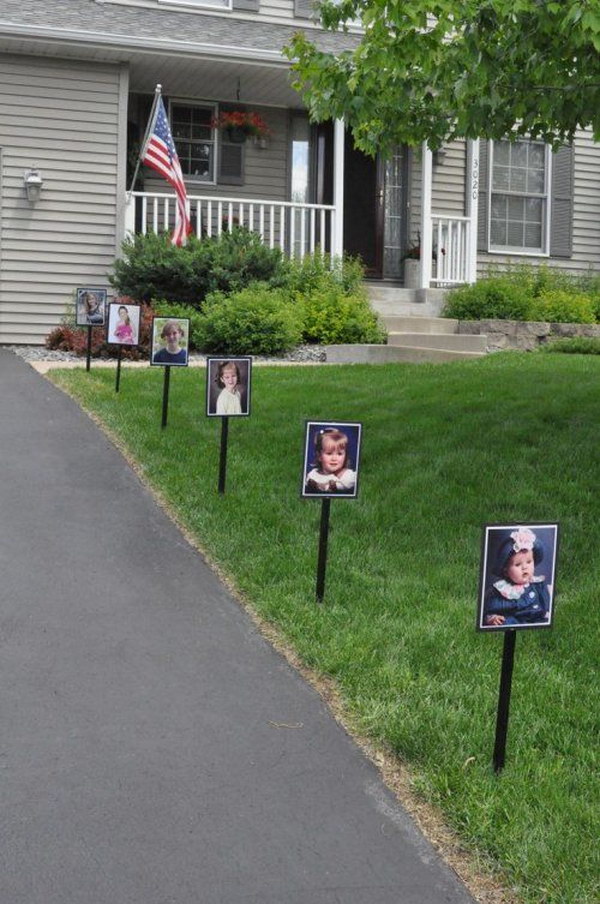 Graduation Letters Decoration
Aside from showing people where to go, you also want to make it known this is your graduation. Some may find it cheesy, but most will want their graduation year, initials, school and so on to be very visible in the venue and pictures from the party.
All of the ideas above apply, of course, but there are even more things you can do. If you are having your party indoors, especially at night, you can have all of your signs and letters displayed as neon signs. You can also have them done in 3D on the walls, accented by fairy lights.
You can have your initials and graduation year painted on the dance floor or projected on the ceiling and walls, for a really unique touch.
As for colors and fonts, you can obviously choose those of your school, which is the obvious and easy choice, as it will be expected and match your capes and hats effortlessly, or you can choose your own.
Graduation Photo Collage Display

Graduation Party Centerpiece Table Decoration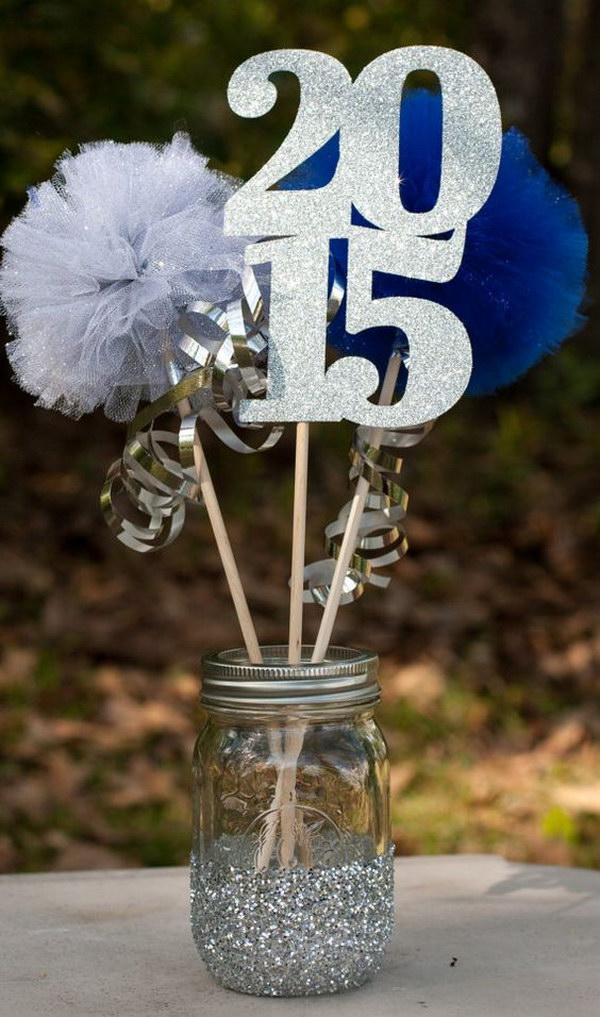 Graduation Party Decorations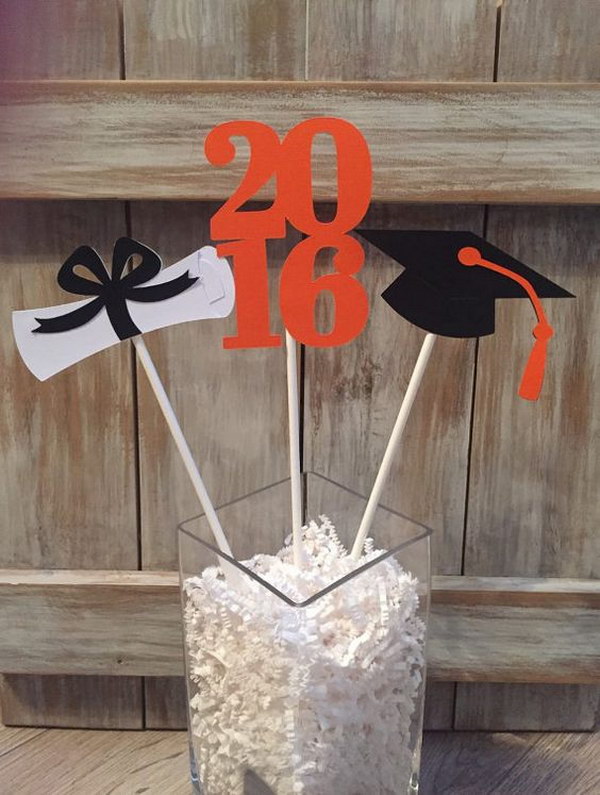 DIY Tissue Paper Party Sign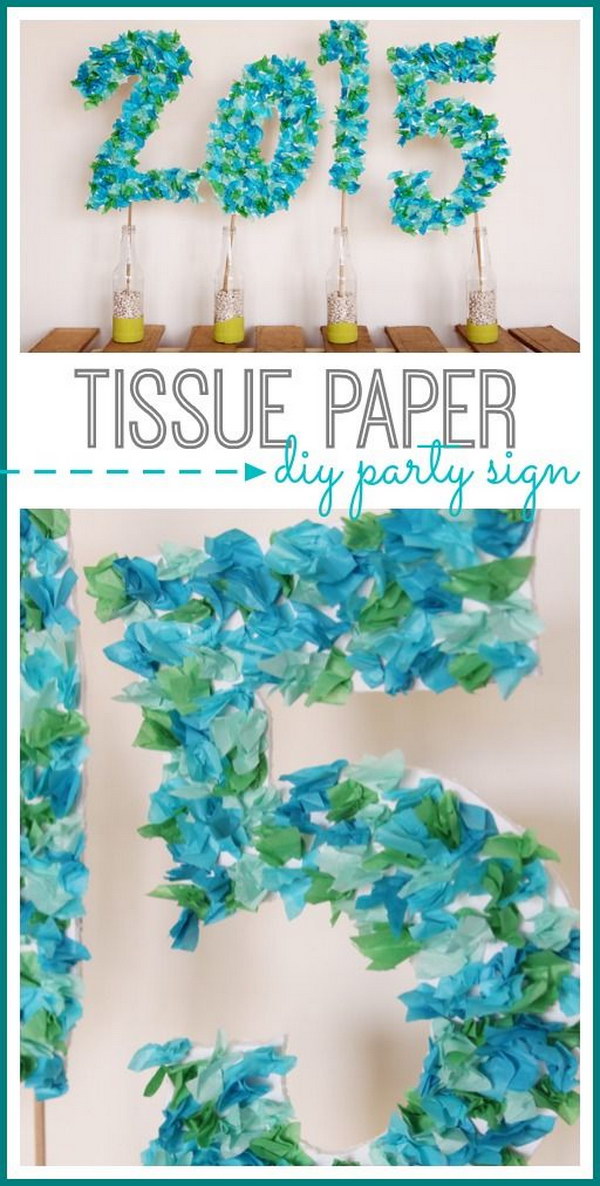 Showcase The Graduation Year In a Stylish Way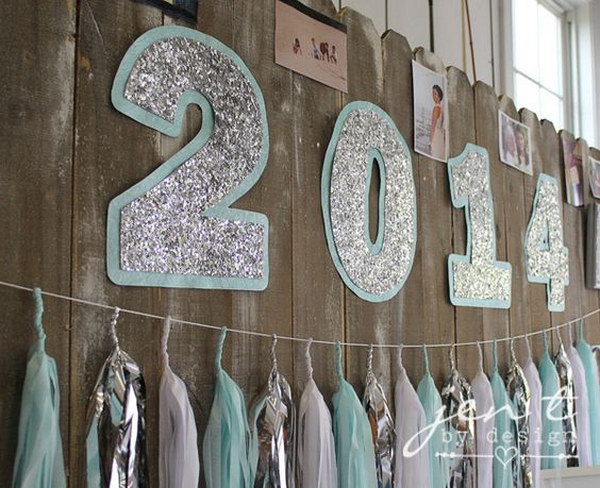 Graduation Party Year Numbers Decoration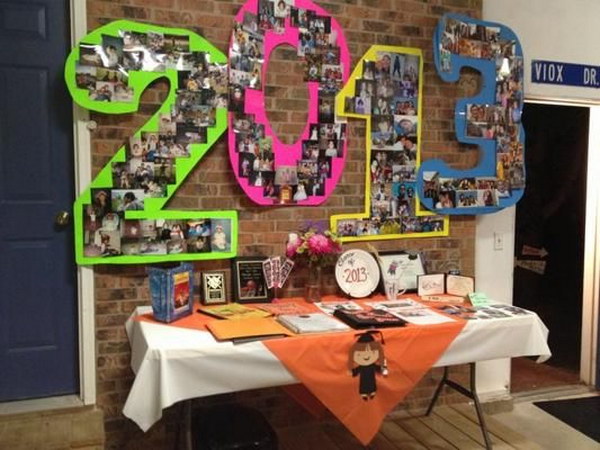 Decorate the numbers with pictures from your highschool/ college
Wrote Wishes On Large Wooden Initials Guest Book Letter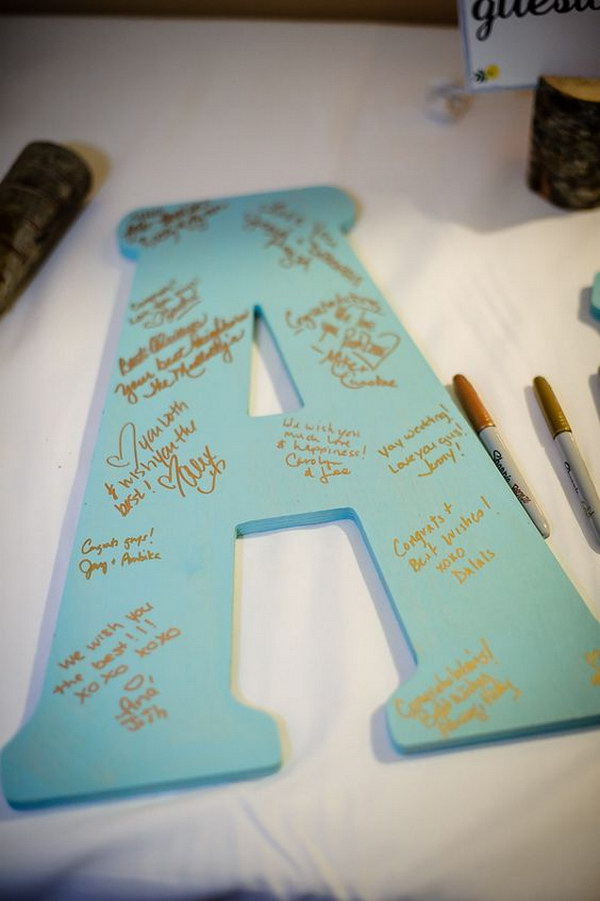 DIY: Graduation Personalized Photo Centerpiece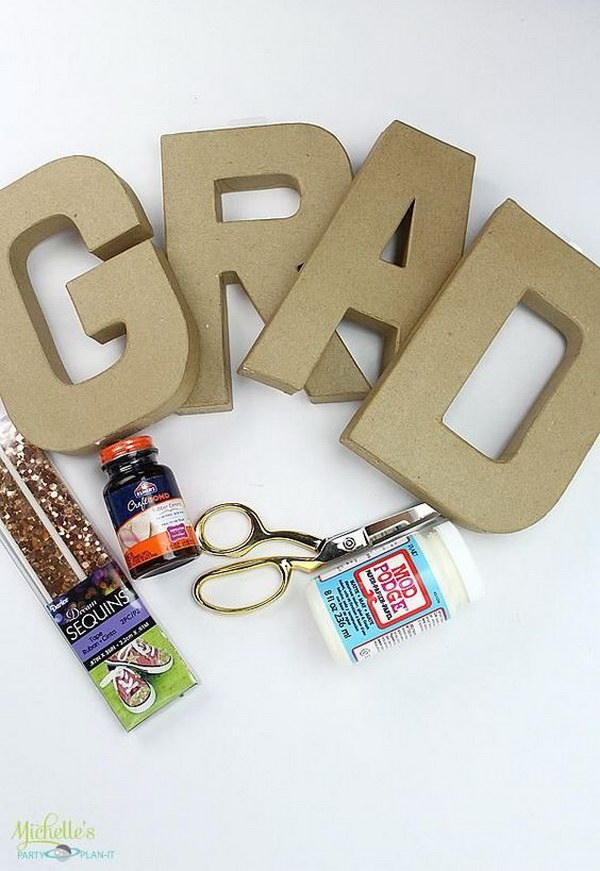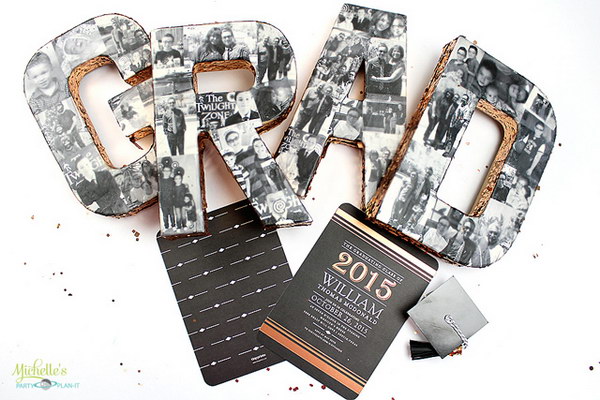 Graduation Photo Display
Graduation night is a celebration of your school years, so photos are a must-have. You can have them displayed in a number of different ways though.
A photo wall is always a great idea, because everyone can see the pictures, touch them, comment and more. However, there are ways to give a new spin to this classic. You can have an Instagram- inspired wall, where pictures are placed to look like an Instagram feed. You can also make a montage inside of a glass frame, which people can sign, for instance.
Also, you can have a board for people to pin their own pictures, which will be more interactive and special, as it allows guests to join in the celebration and contribute.
Finally, and to make memories of the night itself, you can also have a photo booth, where guests can take pictures to be displayed as a presentation or added to the board, or even to bring home with them.
DIY Graduation Photo Wreath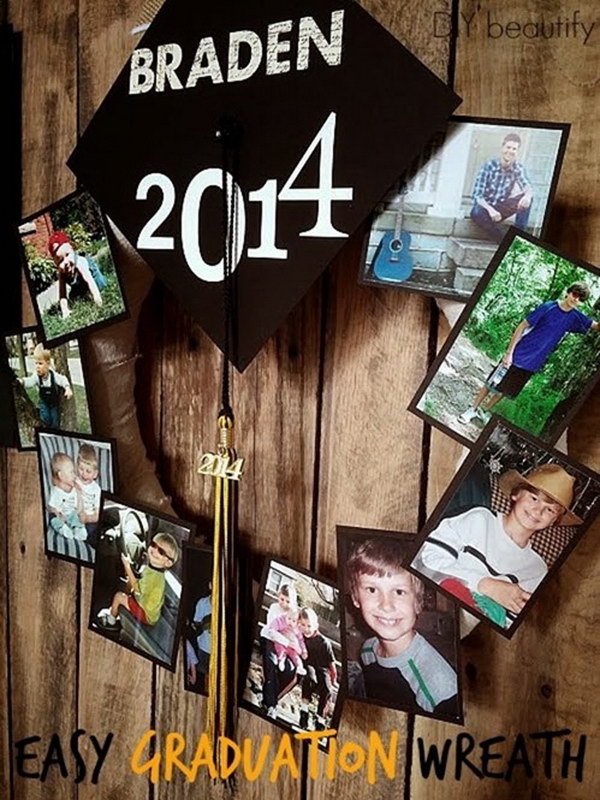 Display A Photo From Every School Year Of The Graduate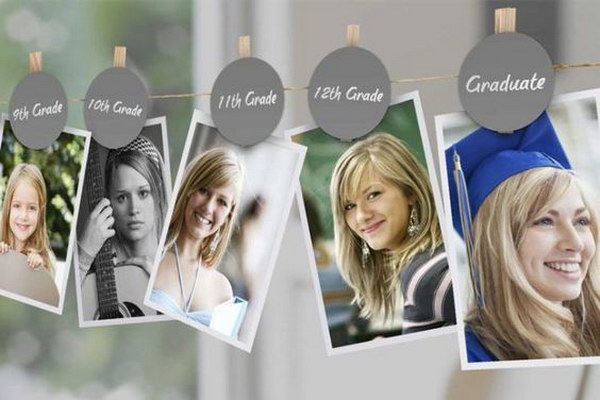 Fill Your Ceiling With Balloons That Incorporate Photos Of You And Your Guests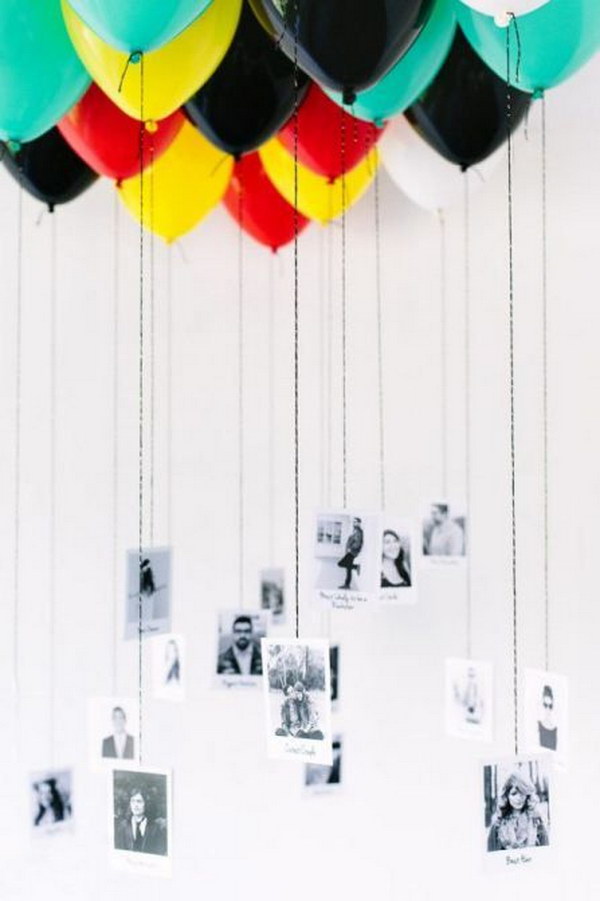 Perfect Graduation Favors and Gifts
There is no denying that party gifts and favors are a tricky thing. You want people to cherish the gift and for it to mean something, but you'd also like for it to be somewhat useful.
Party favors should always include a card explaining what the gift refers to, who it is from and the date. This card, as well as the gift holder, should match the theme and colors of your party.
You can also have something symbolic there such as a wristband or a ribbon in the school colors with the Initials and year.
Then, to round it up, you can also add something either cute or useful. A piece of stationery is definitely an appropriate gift in this case, but something more fun, like an action figure representing the guest receiving the favor can also be quite original.
If you'd like something less personal, you can also opt to give females a beauty product and males something arcade or sports related, which they will surely appreciate.
Black And Gold Themed Thank You Favors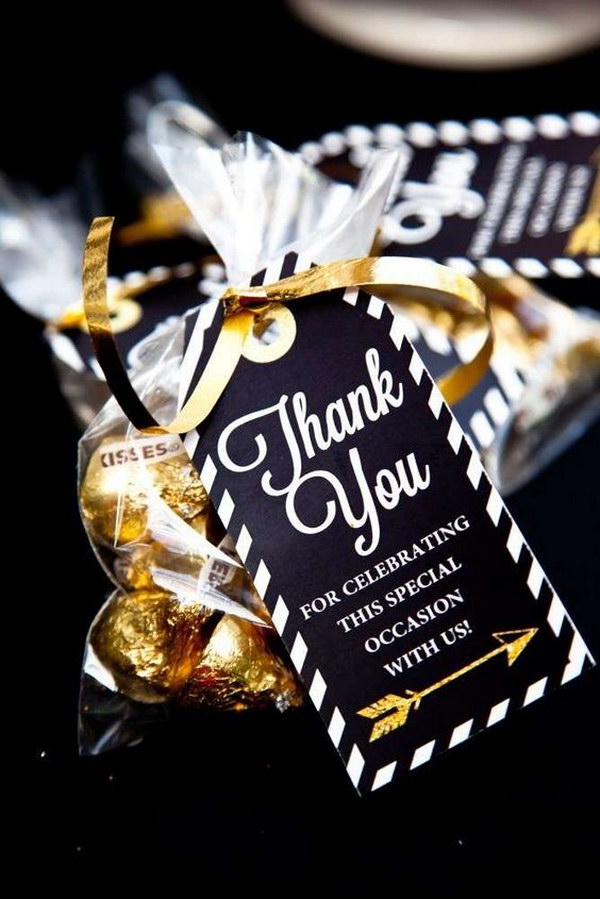 Graduation Hat Party Favor Boxes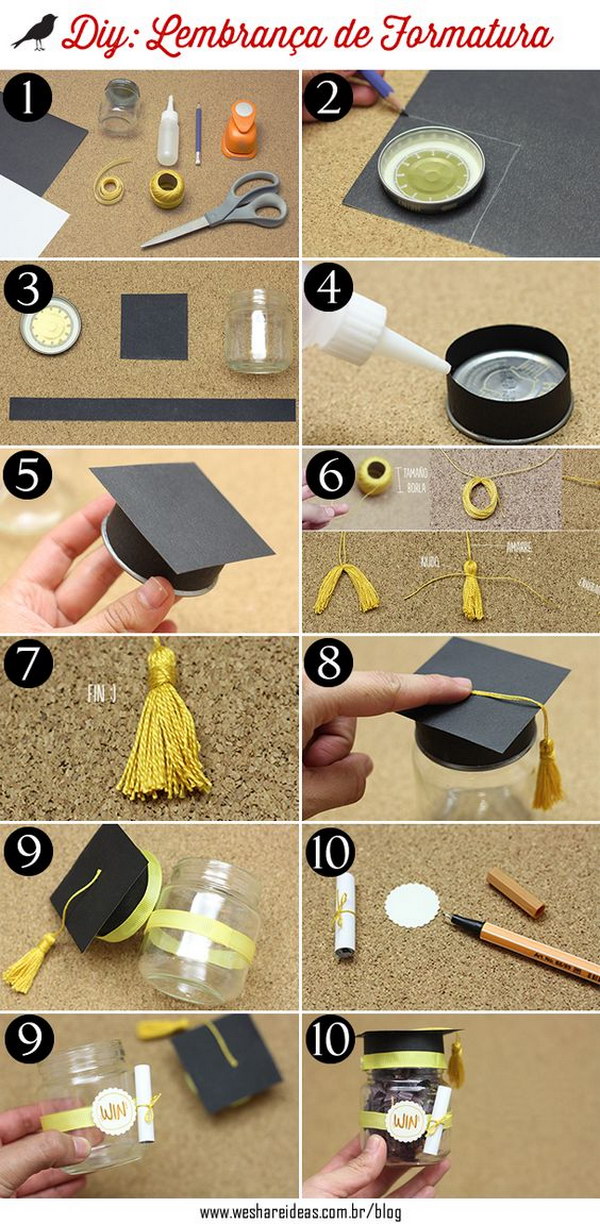 Graduation Party Favor Idea: For A Bright Future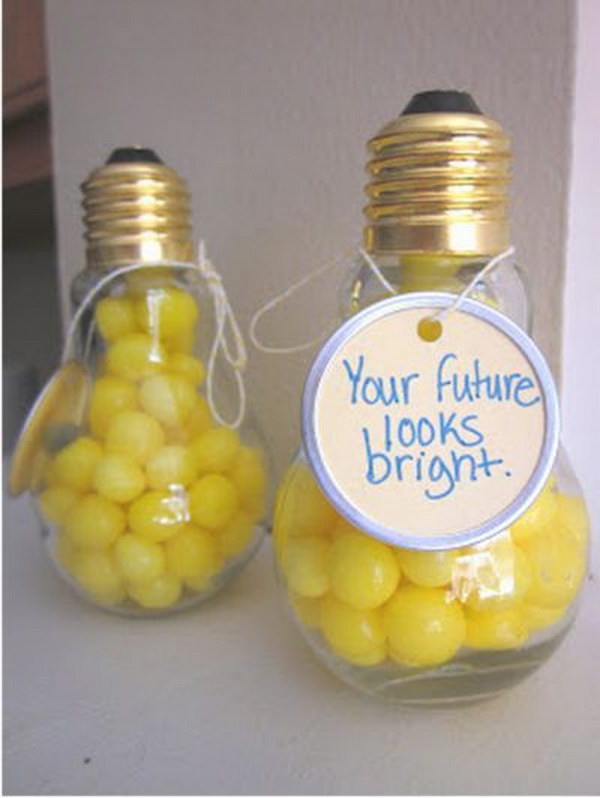 Graduation Hat Greeting & Gift Card Box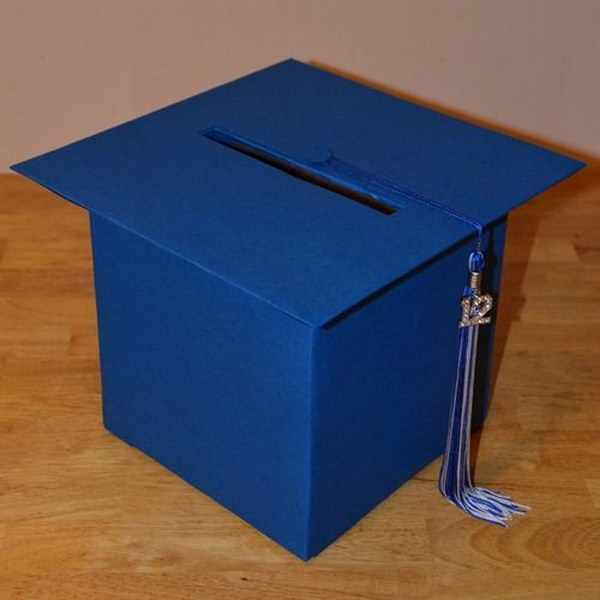 Graduation Gift With Dollar Diplomas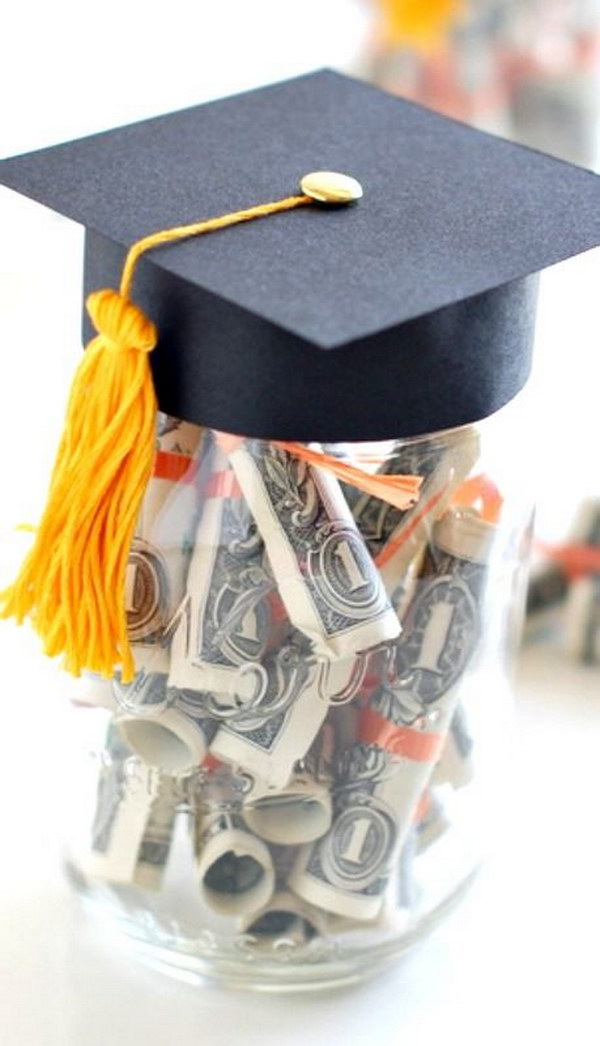 DIY Tassels: A Great Way To Personalize A Graduation Gift Or Any Other Gifts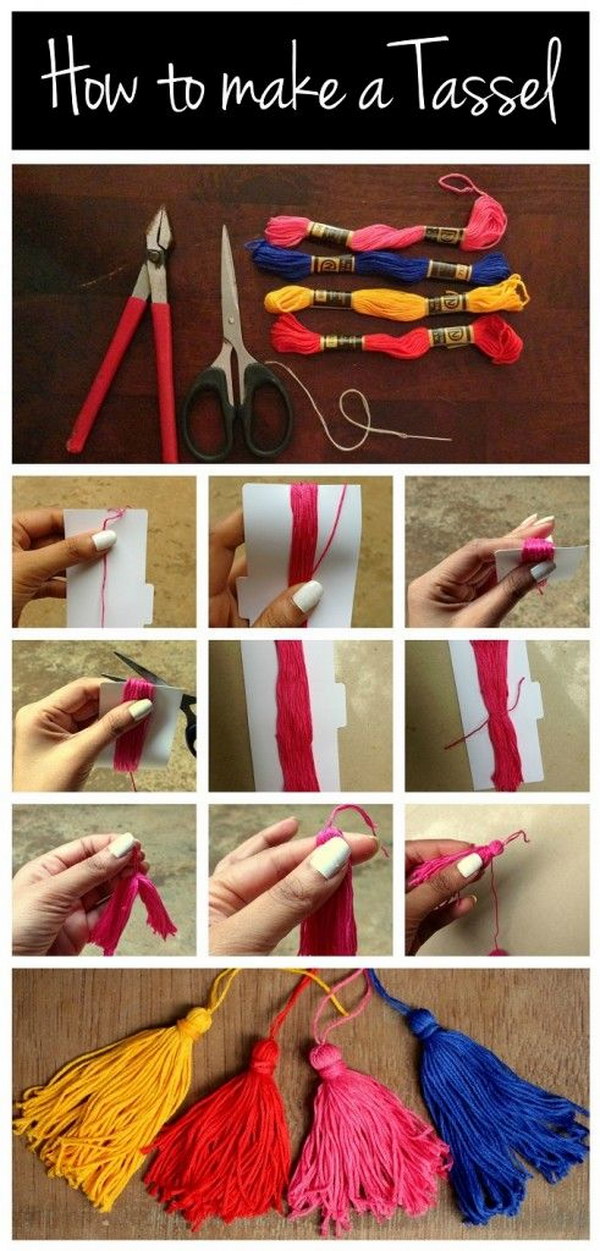 Fun Graduation Gift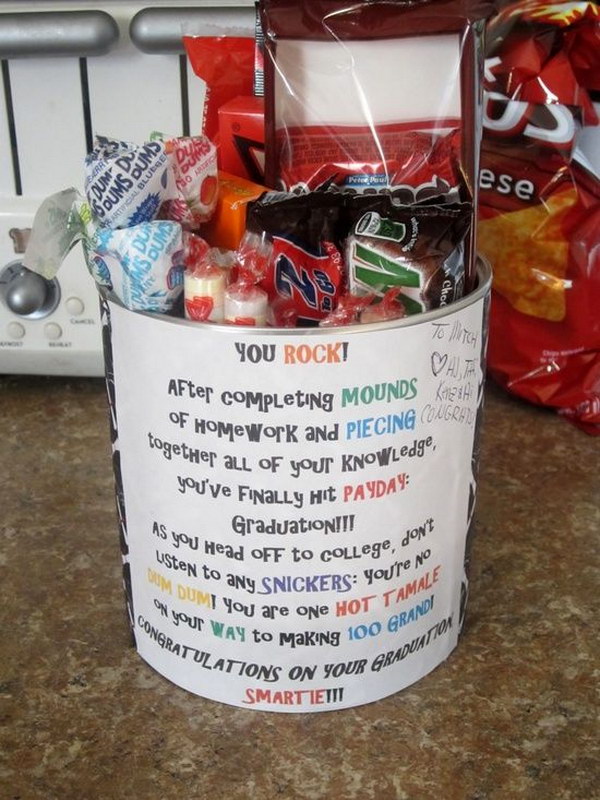 Graduation Balloons
Balloons are a party classic, but they can get very cheesy very fast. There is not a lot to be said about balloons themselves, so it is what you do with them that counts.
One idea that is somewhat original is to use balloons as functional decoration, to display your initials or to make your signs. Not so original, but quite fun nonetheless is to send the balloons into the air collectively.
You can also sign your decorative balloons and give them to guests as they leave, or have someone do a drawing or caricature of the guest to make it more special as a parting gift.
DIY Graduation Year Balloon Bundle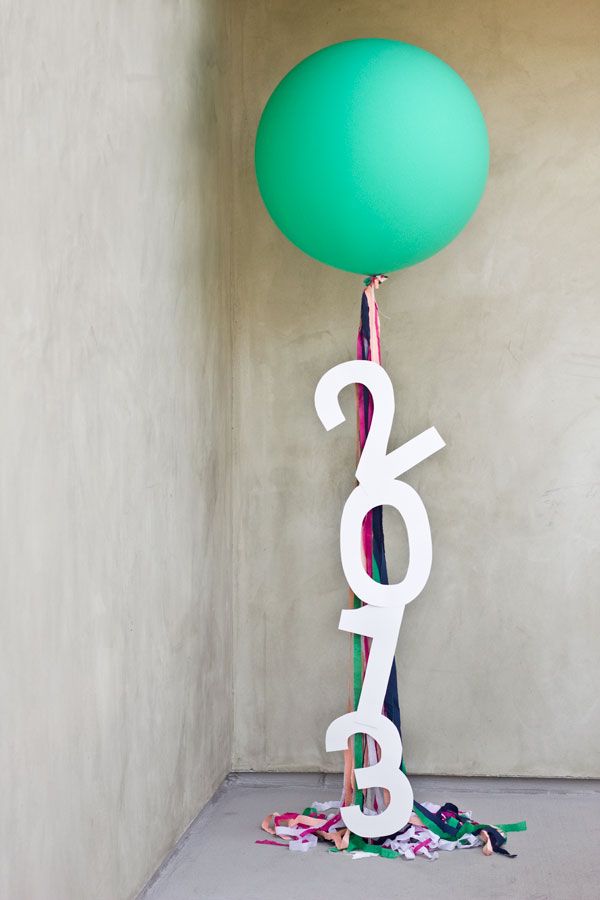 Graduation Person Balloon Decor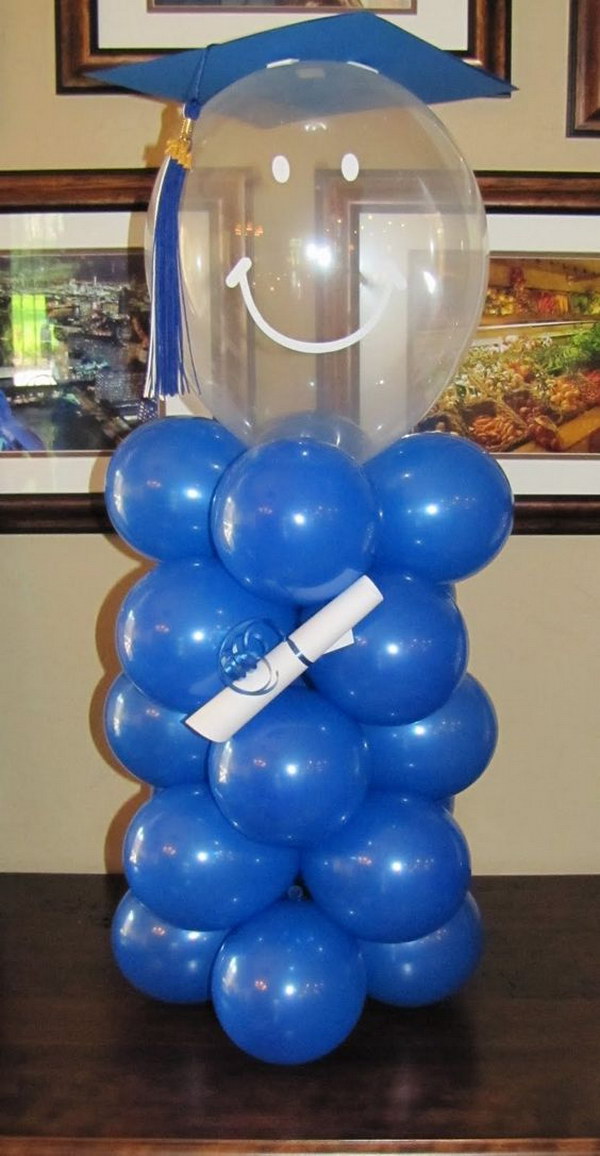 Simple But High Impact Graduation Party Balloon Backdrop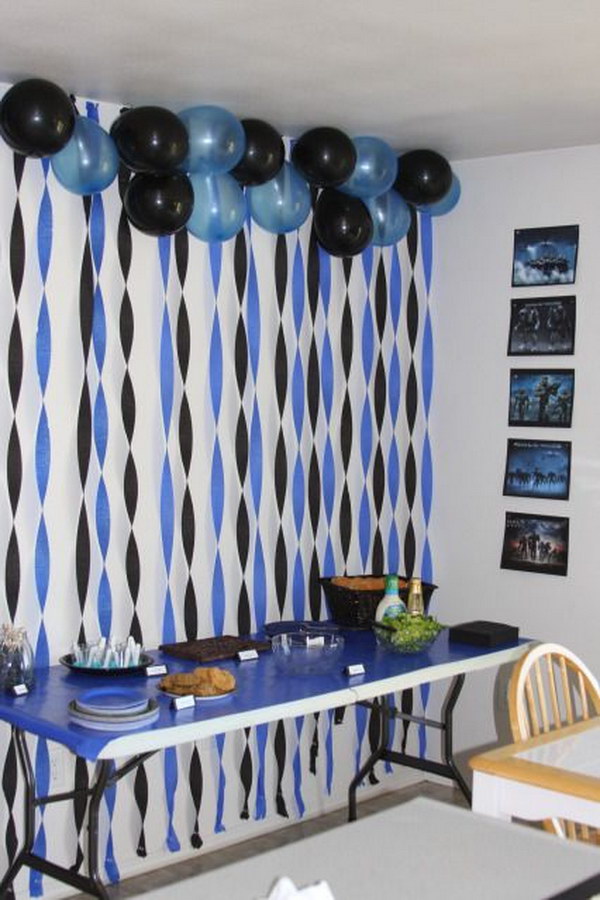 Balloon Graduation Decor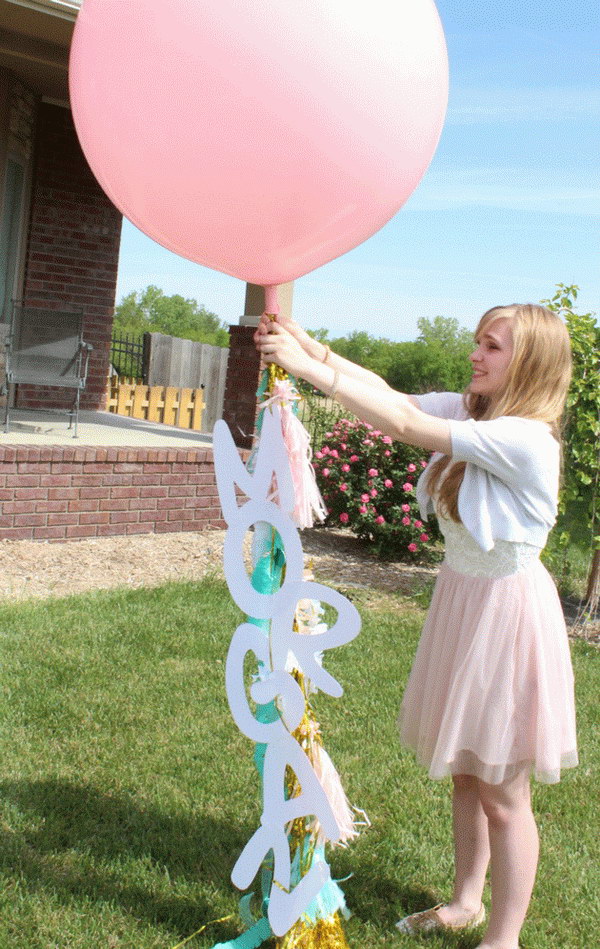 Have Fun With Graduation Sparklers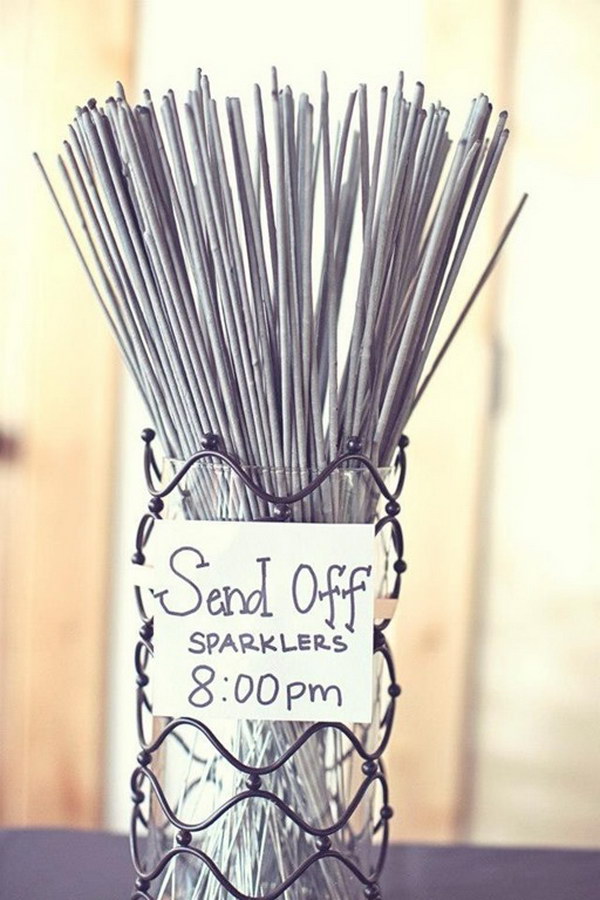 Graduation Party Popcorn Bar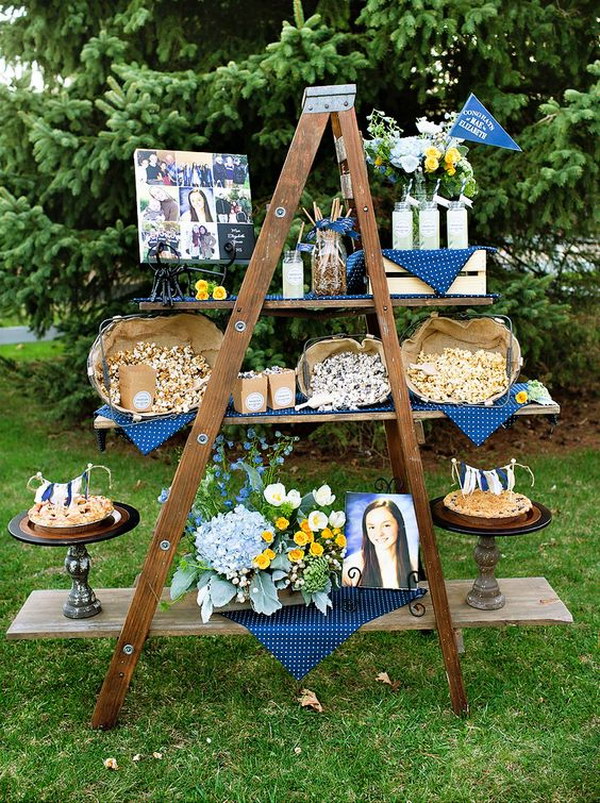 Cap Tossing Graduation Party Drinks
"Oh The Places You'll Go" – Free Graduation Printable Treat Bag Toppers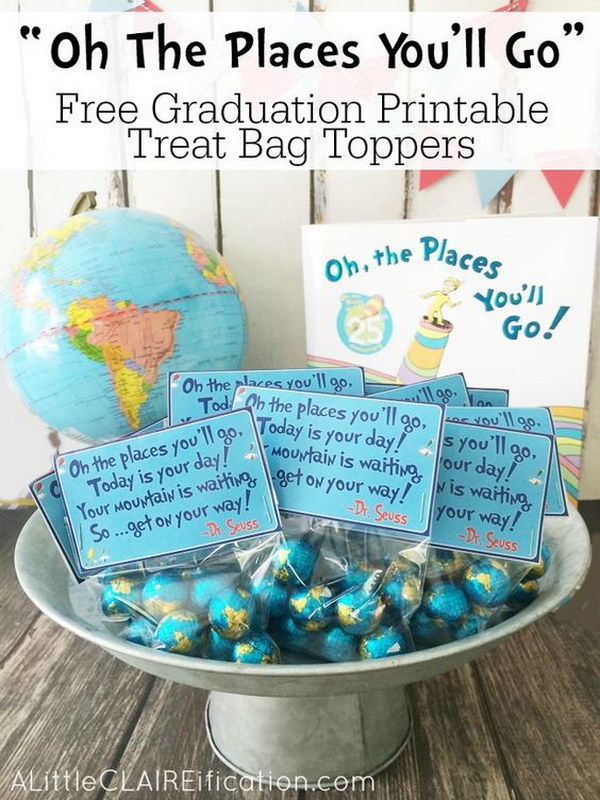 Graduation Table Decoration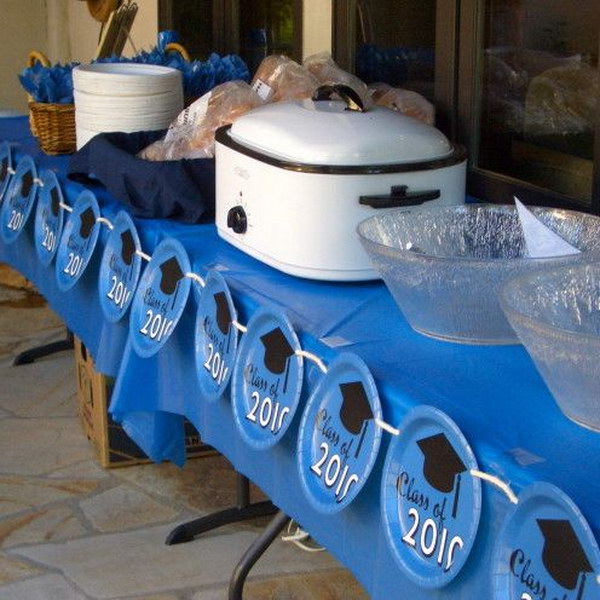 Blackboard And Blank Envelopes For Guests Writing Their Names And Addresses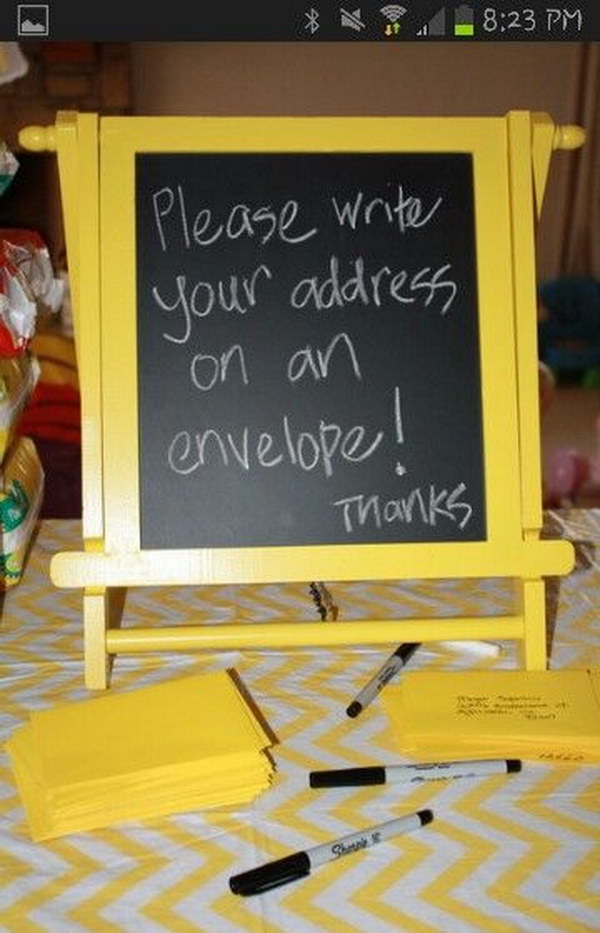 Keep in touch with friends at college after a graduation party.
Snag A Vintage Globe And Have Your Guests Write Their Well Wishes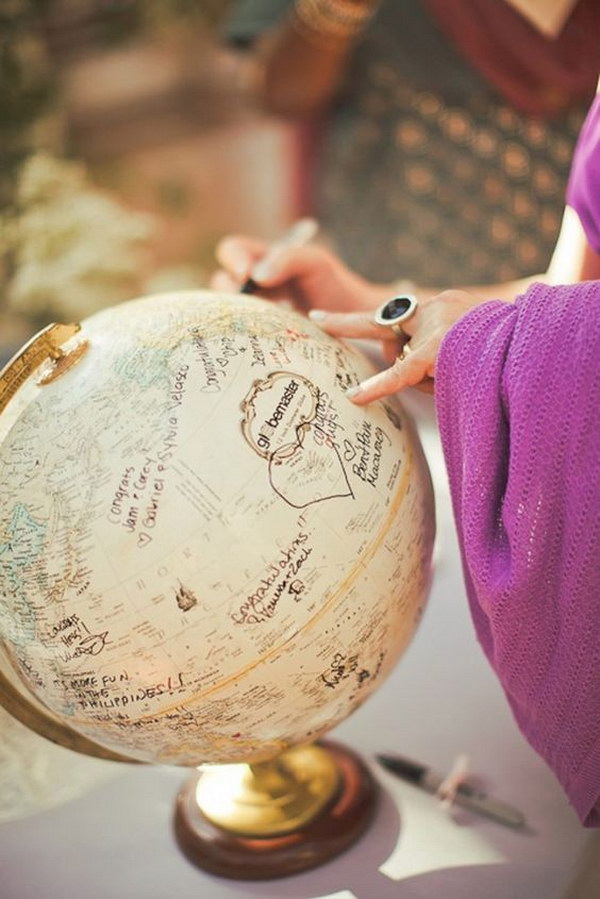 Easy Graduation Centerpiece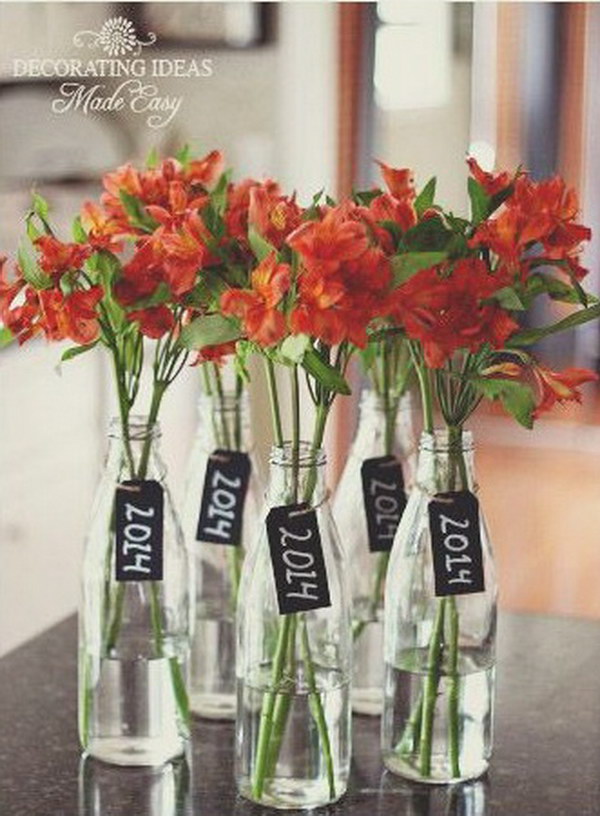 Keys To Success For Grad Party Ask Guests To Fill Out Their Tips For Success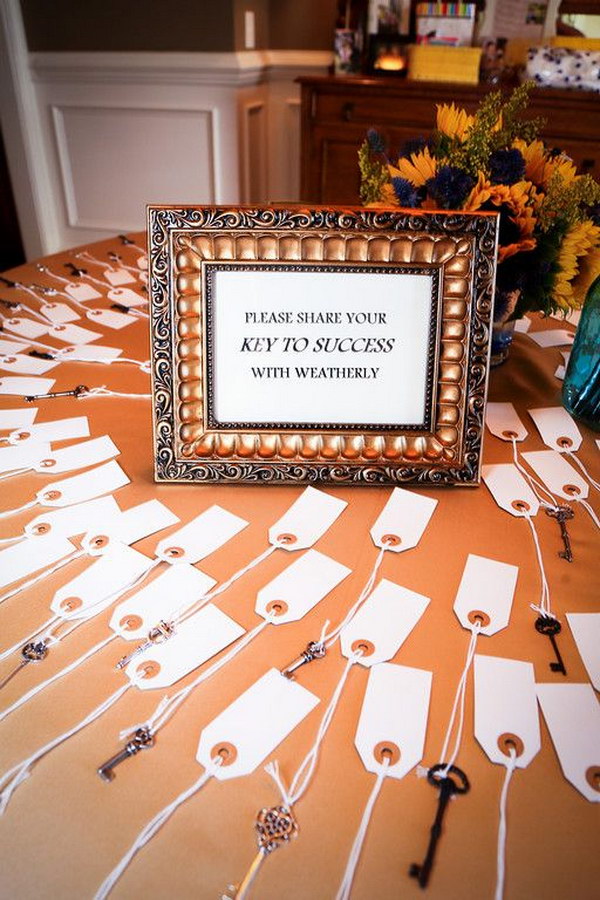 DIY S'mores Bar for a Reception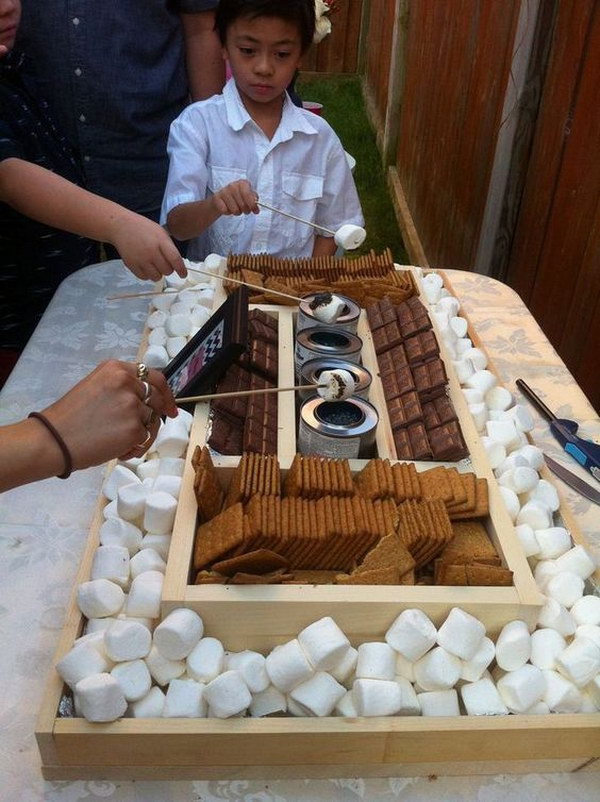 Graduation Cake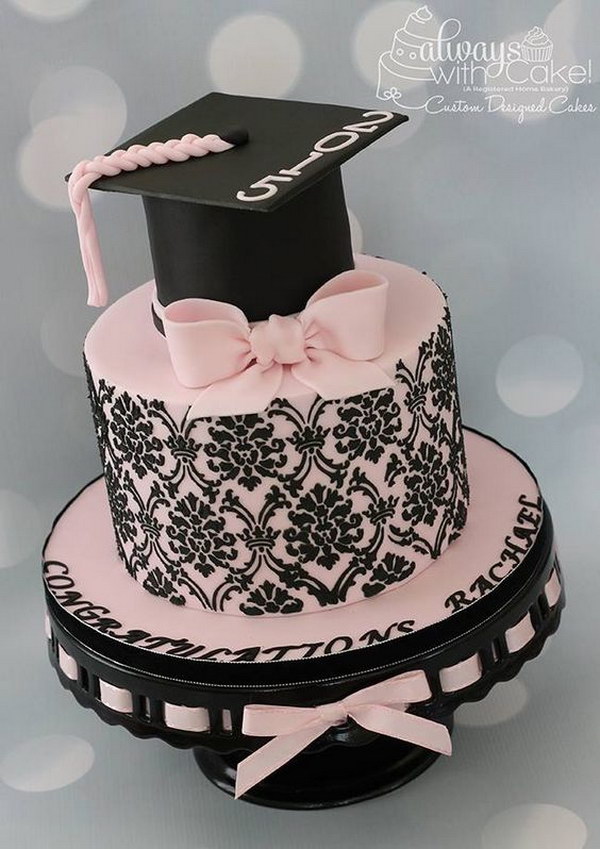 Personalize Pretzel Pops For All Of Your Graduates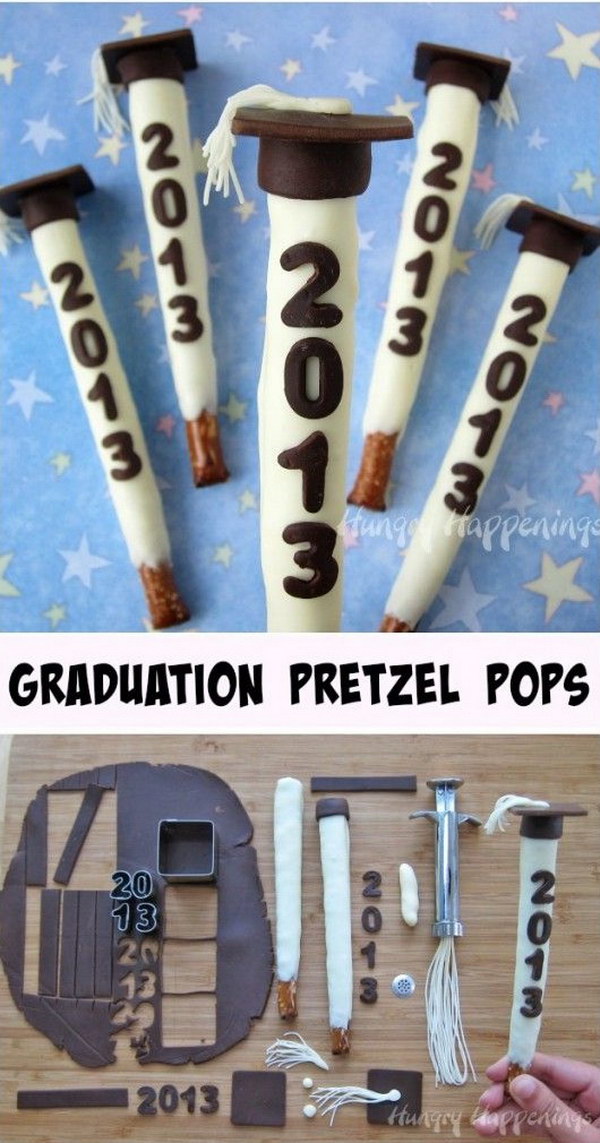 Graduation Party Servings Planner
Graduation Dessert Table With Cupcakes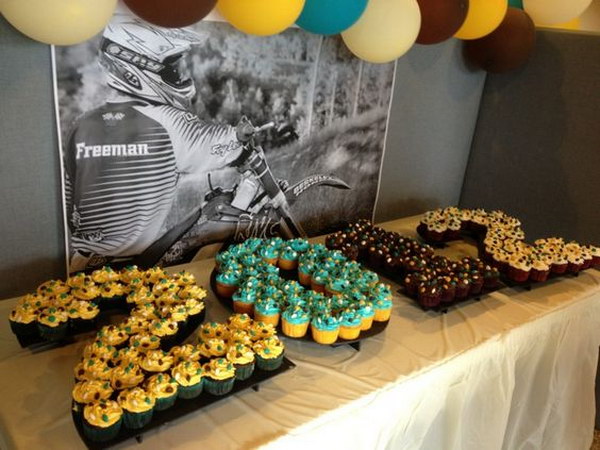 FREE "If You Instagram" Party Printable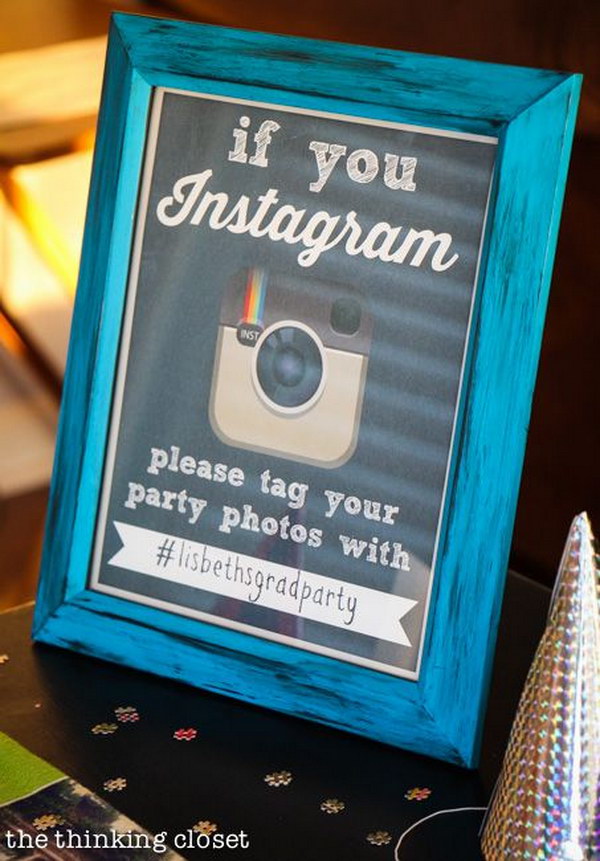 School Colors Chocolate Covered Oreos

Graduation Themed Candy Dessert Bar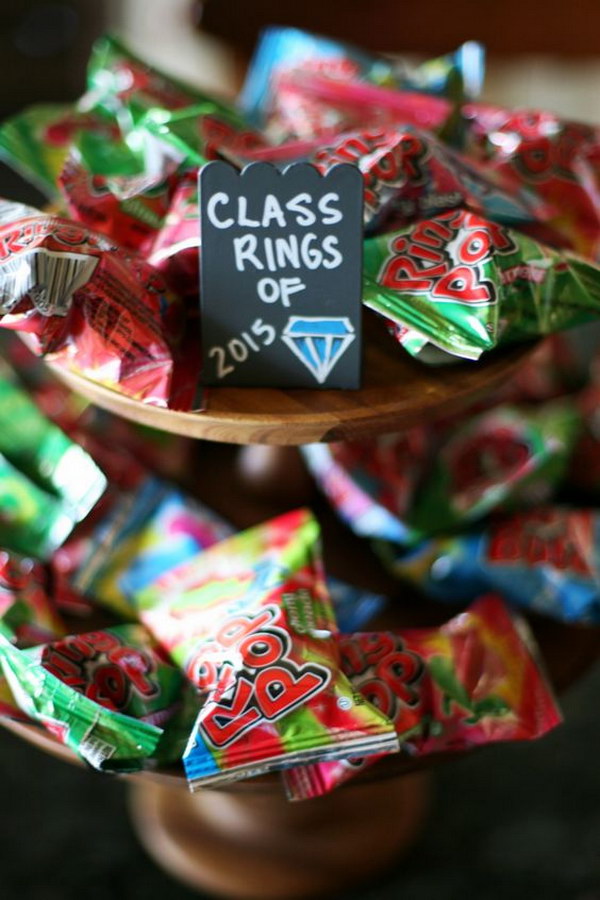 Graduation Tassel Ornament Idea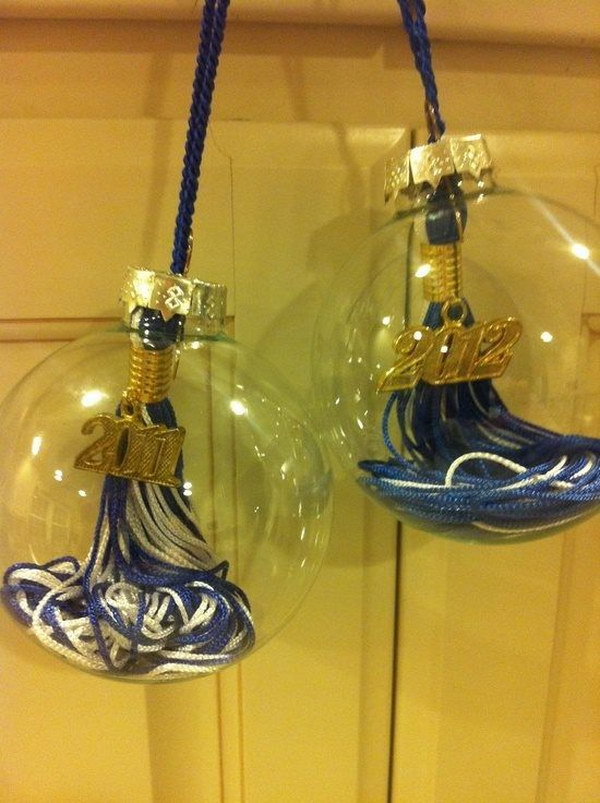 Painted Pineapples For Graduation Party Decor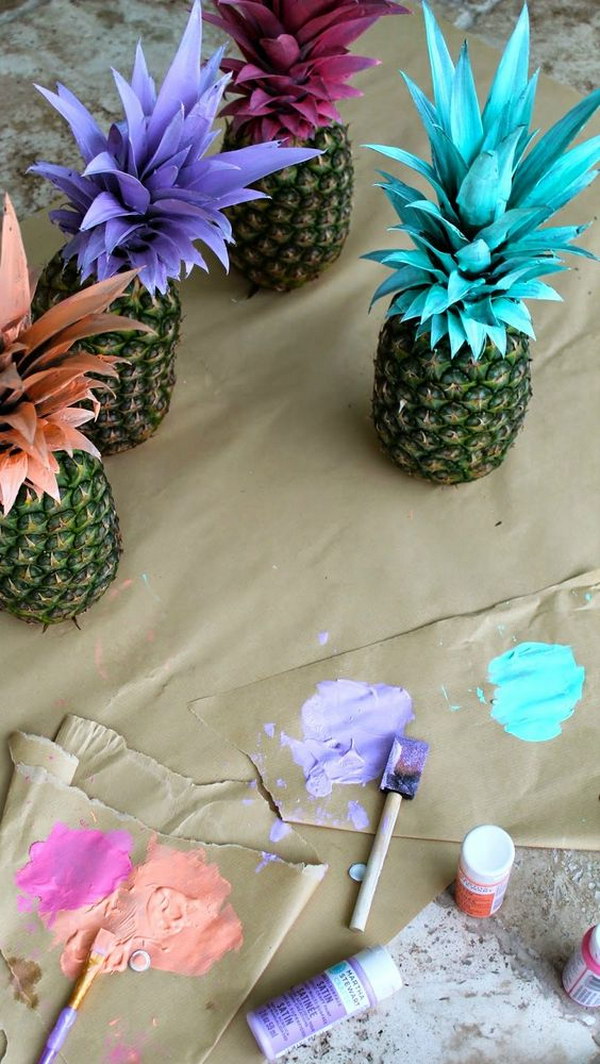 "One Smart Cookie" Graduation Party Cookie Bar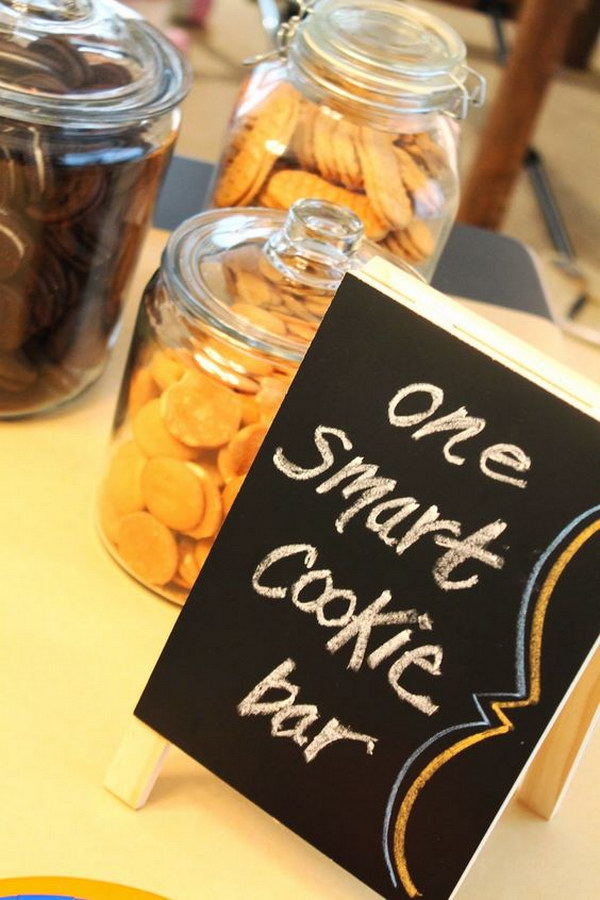 Drink Set Up At Graduation Party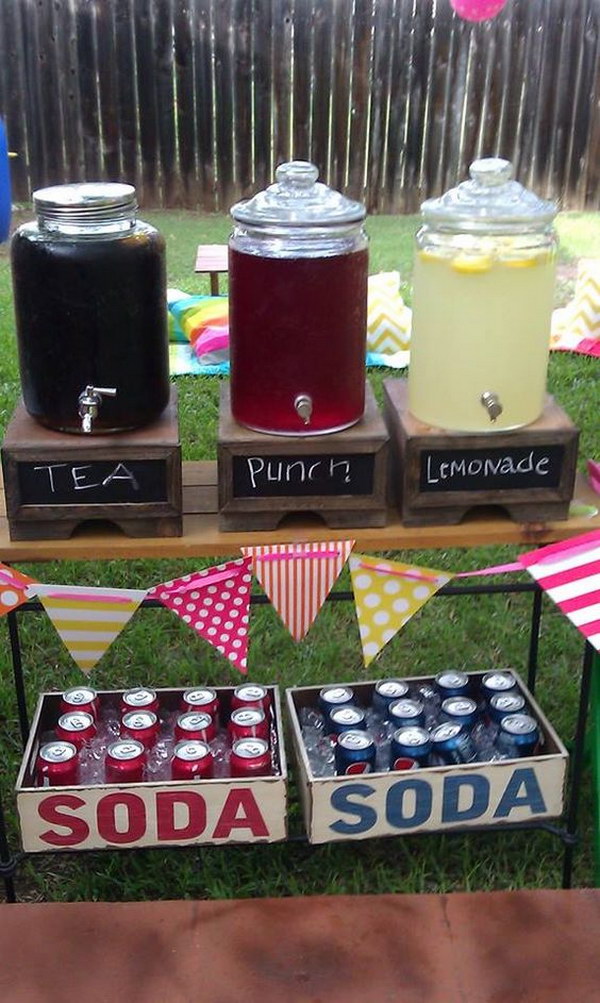 Follow Your Dreams Arrow Dreamcatcher Graduation Party Decor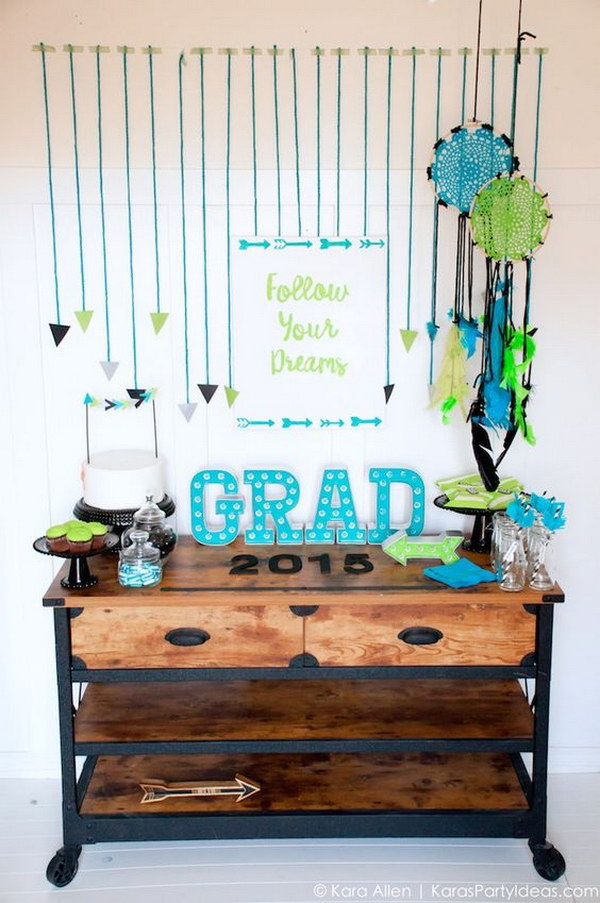 The 'Follow Your Dreams' Sign Board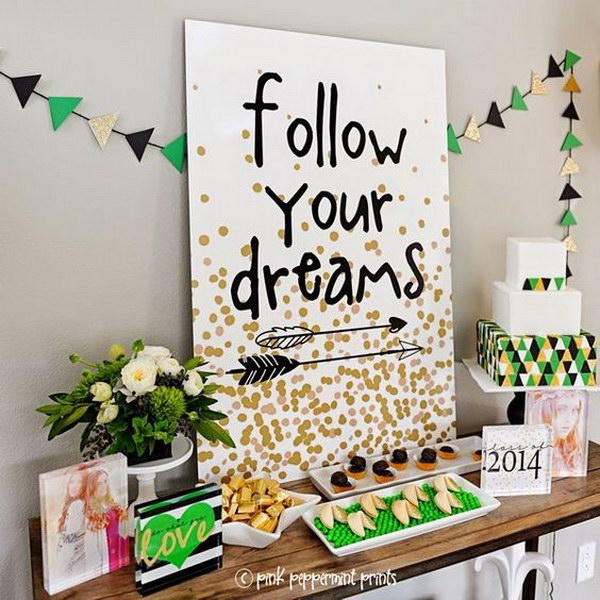 Edible Glitter Graduation Cap Cookies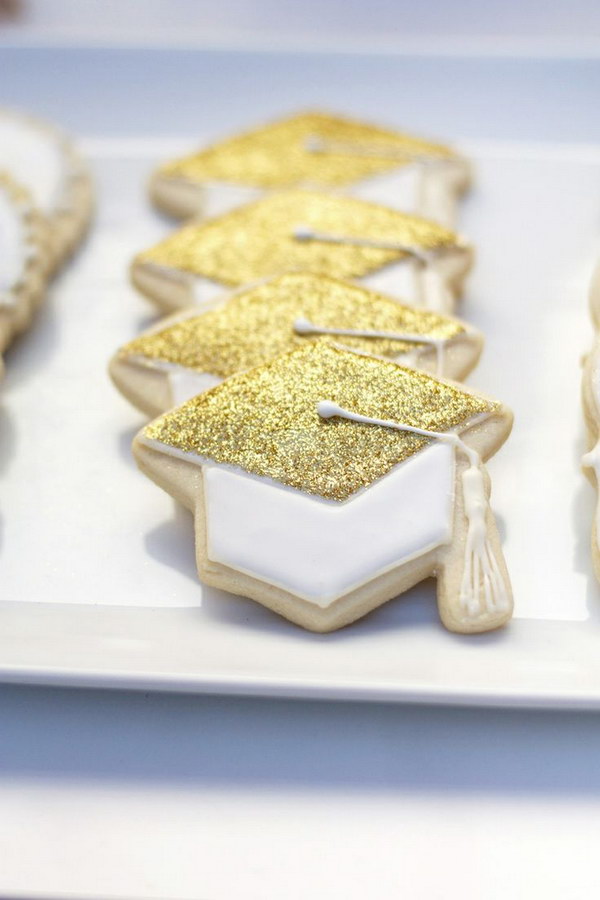 Graduation Cap Cupcake Display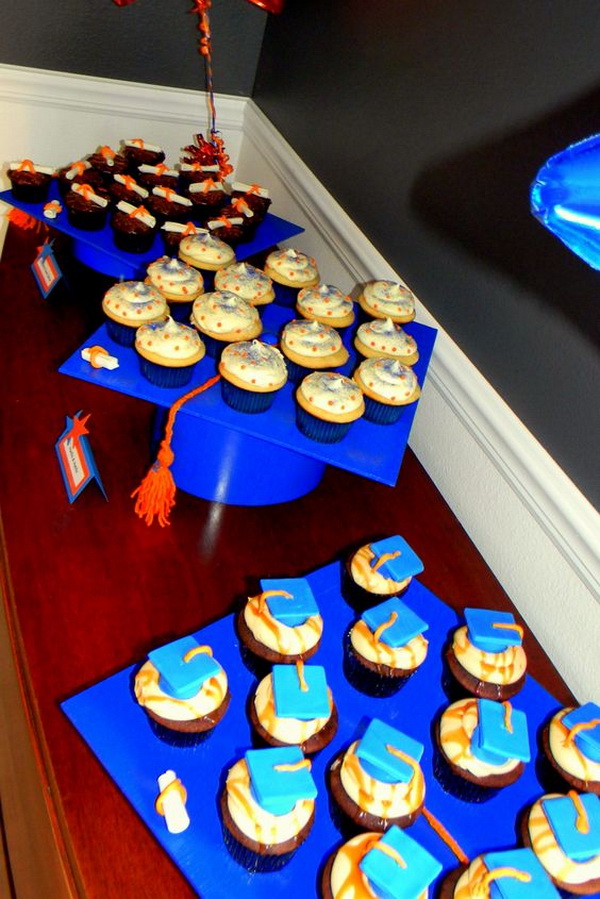 Cutlery Wrapped In Napkins To Look Like Diplomas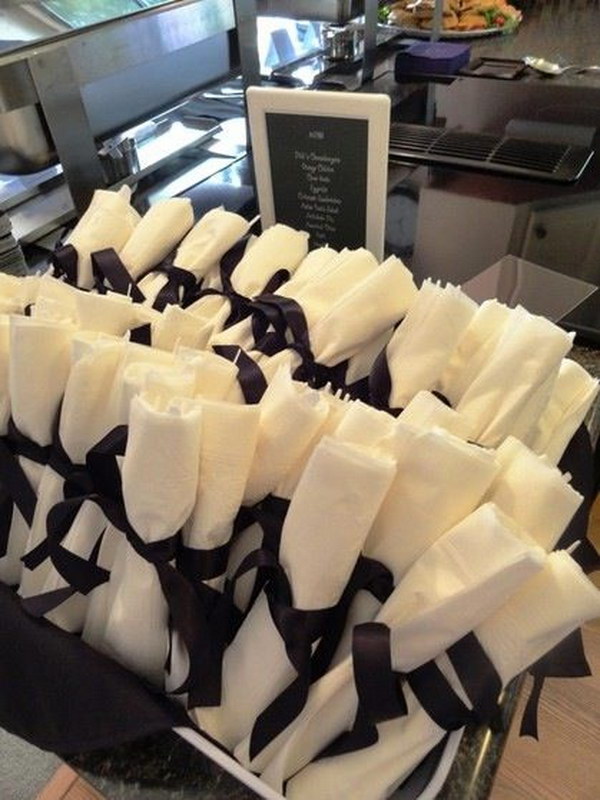 Easy To Make Cupcake Stand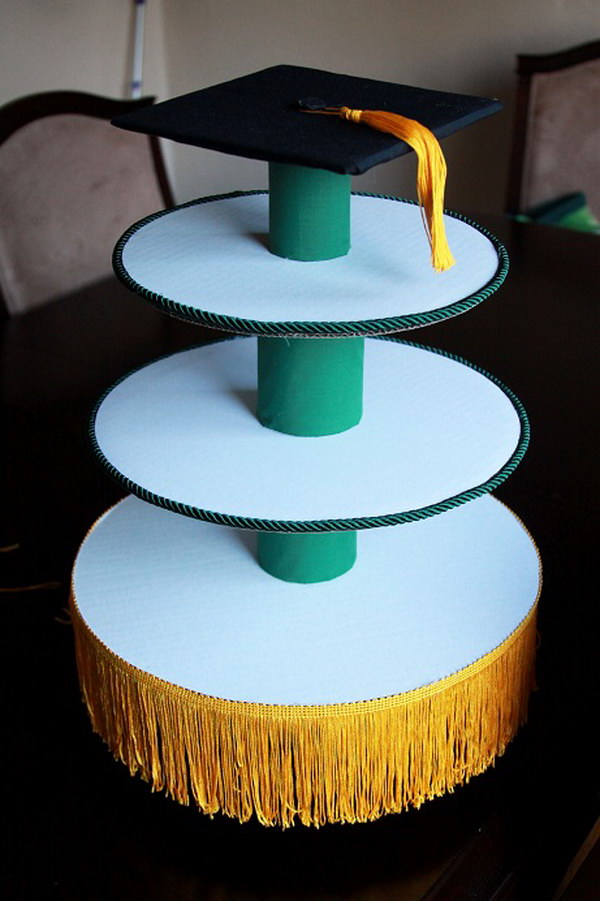 Graduation Centerpieces
Graduation Party Candy Bar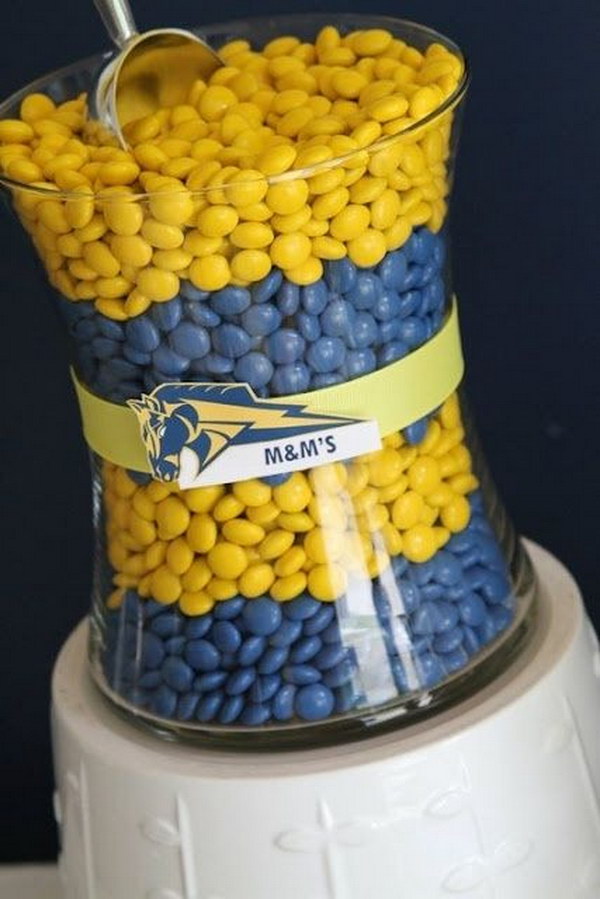 Graduation Centerpiece Stick Listing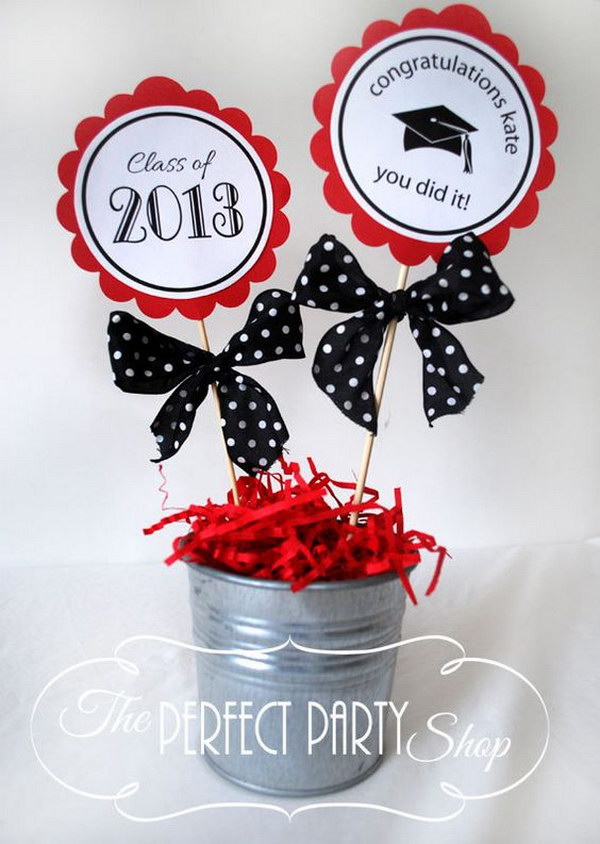 DIY Wine Bottle Centerpiece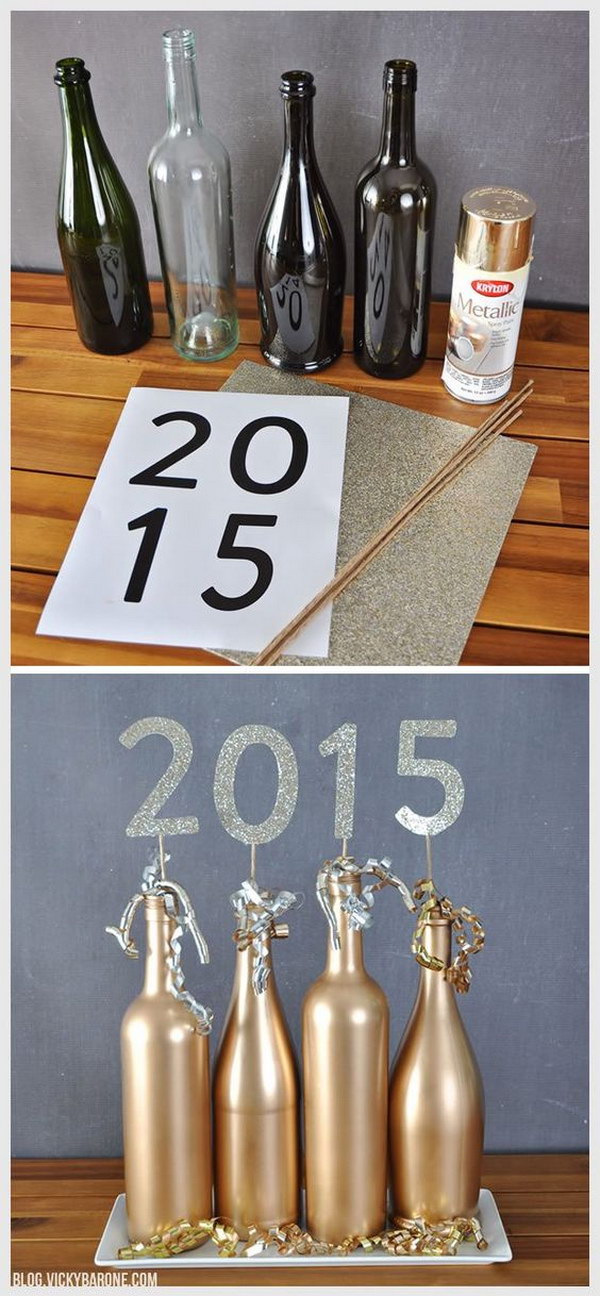 Graduation Party Mason Jars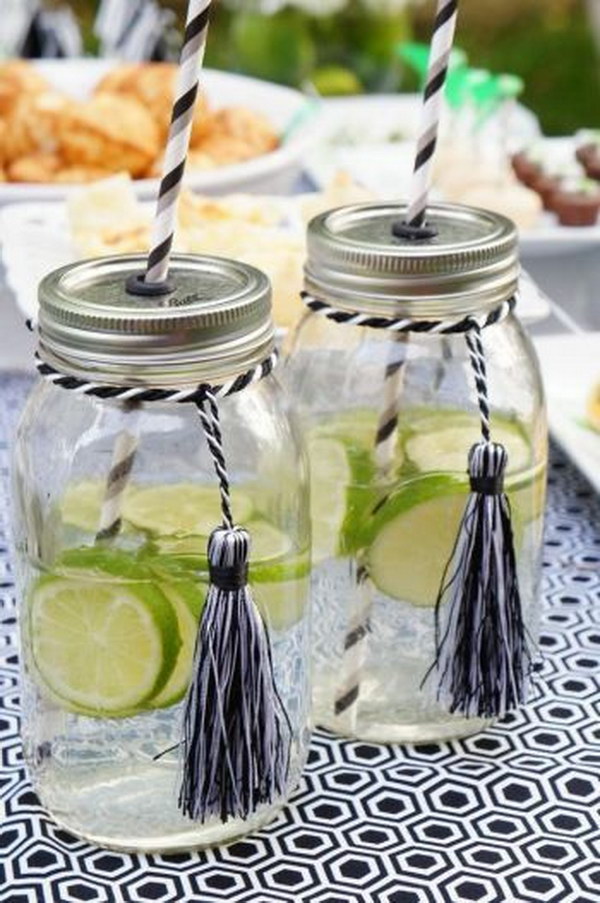 Graduation Party Photo Booth

This graduation party DIY is so easy! Just make a frame out of poster board, personalize it, then add some fun selfie props and voila, instant photo booth – smile.