Garage is not just for parking. For most families, it is also a multipurpose storage center for houseware items, garden tools, outdoor sports equipment and workshop crafts. When you can't find your weed eater, hammer, painting supplies or golf clubs, then you will know how important it is to get your garage organized. But for many people, cleaning and organizing the garage is never an easy task. It is so dreaded and exhausted. Fortunately, with a few simple storage ideas and clever tips, you can keep your garage clean and organized at ease.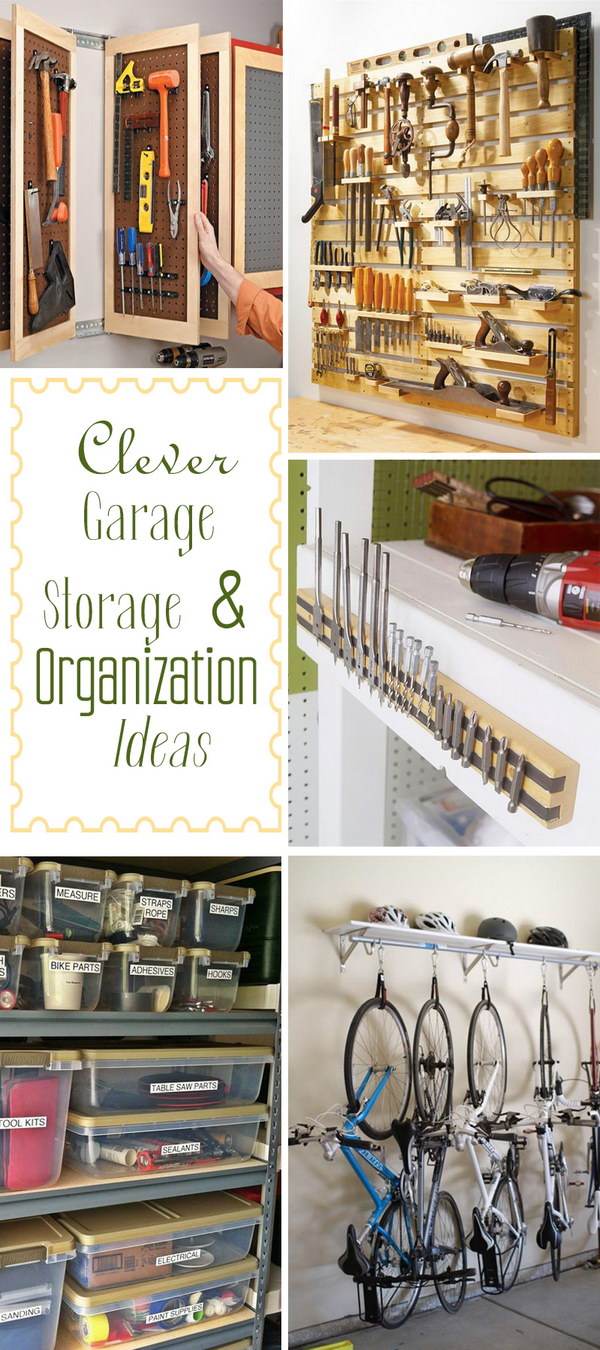 Here have found a great collection of different ways to easily and quickly get your garage in good order. Take a look at these clever storage and organization ideas and make the most use of your garage space and organize your tools, outdoor gear, and whatever else in its way into your garage with these smart garage storage ideas.
DIY Screwdriver Storage Shelf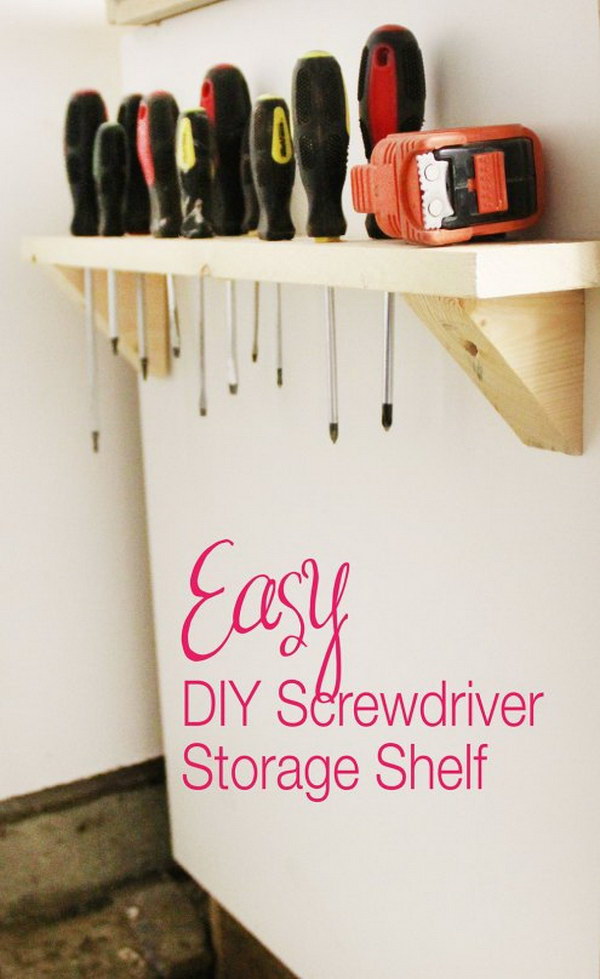 DIY 2×4 Garage Shelving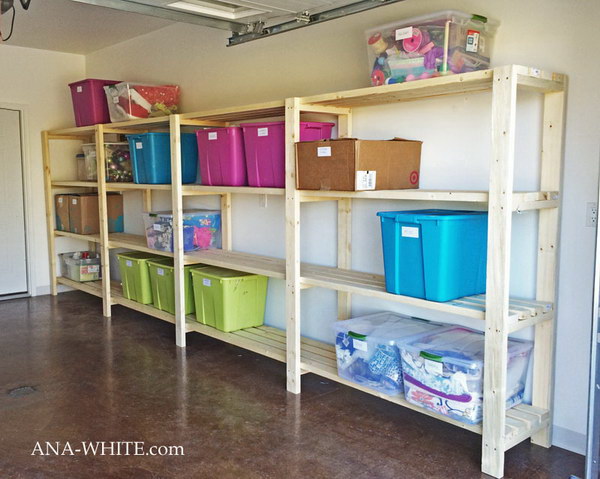 Hook and Chain Cord Hanger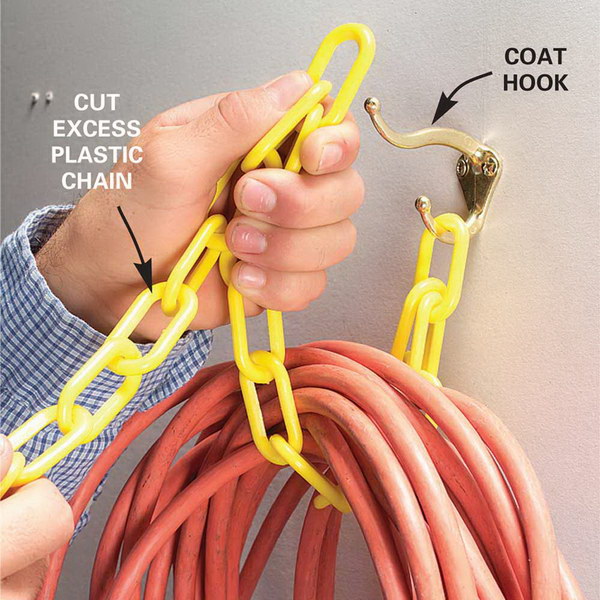 PVC Pipe Garden Tool Organizers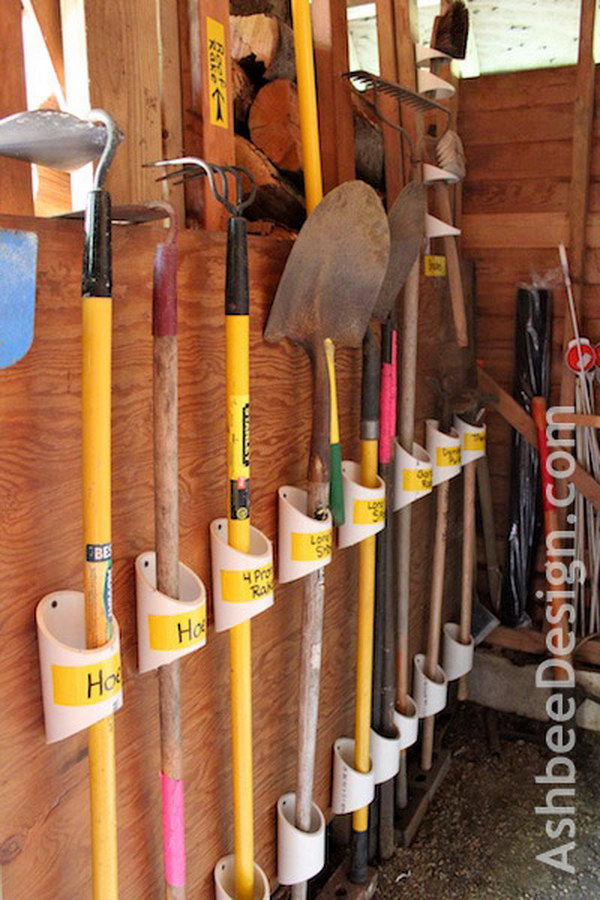 DIY Folding Workbench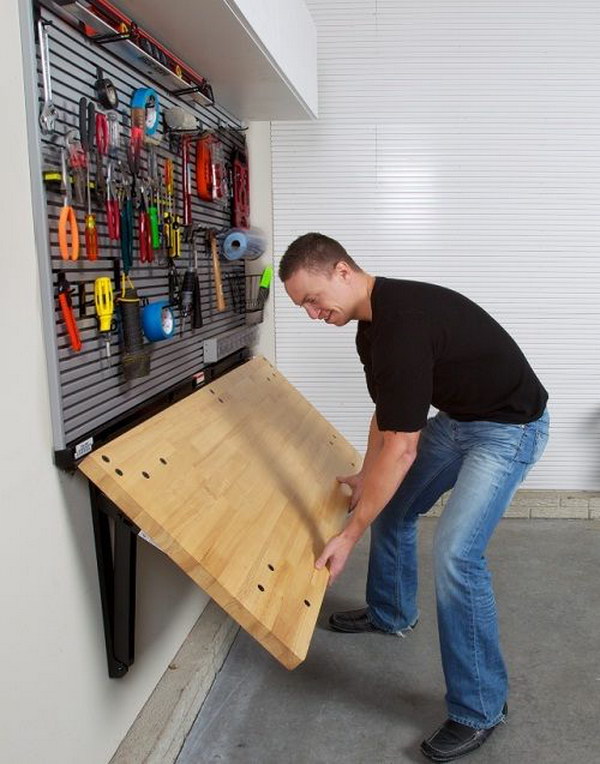 Old File Cabinet into Garage Organizer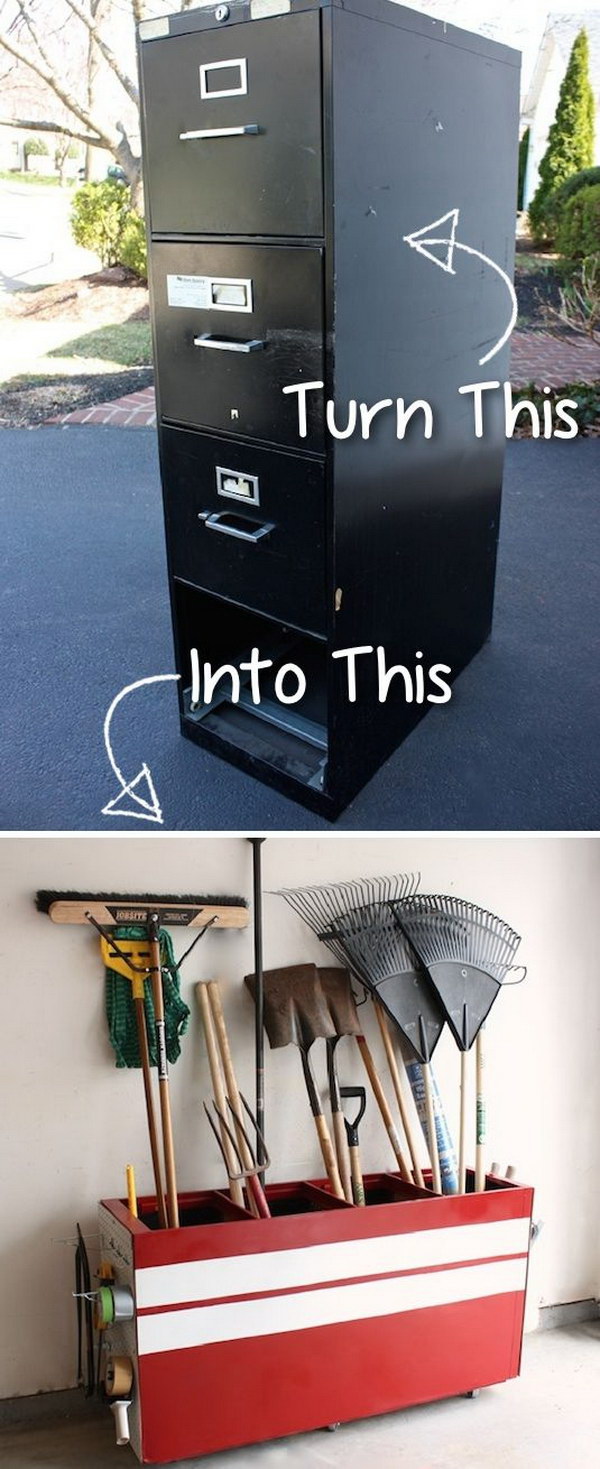 Custom Garage Organizer with Pegboard and Inexpensive Shelving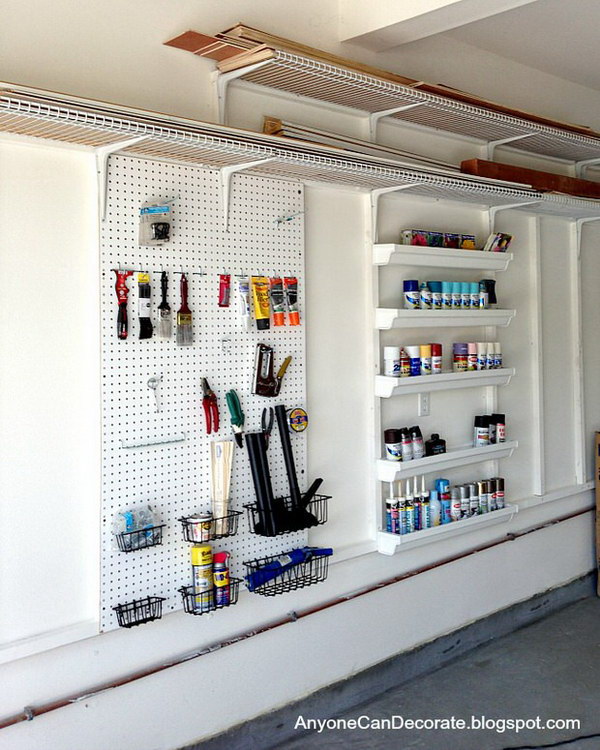 Hold-Everything Tool Rack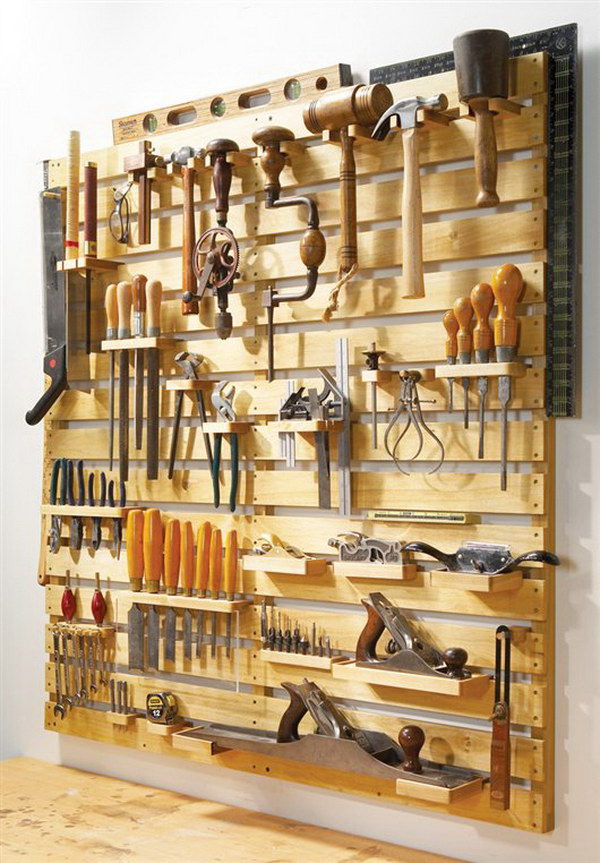 Ball Storage Spot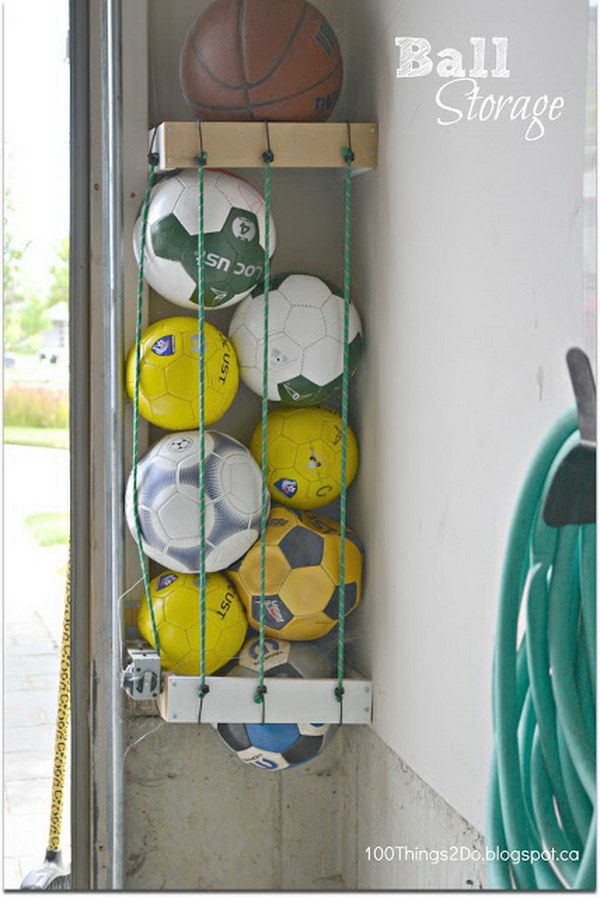 Make a quick and easy ball storage spot like this with some pieces of wood and some ropes.
Large Hooks Wall Storage for Ladders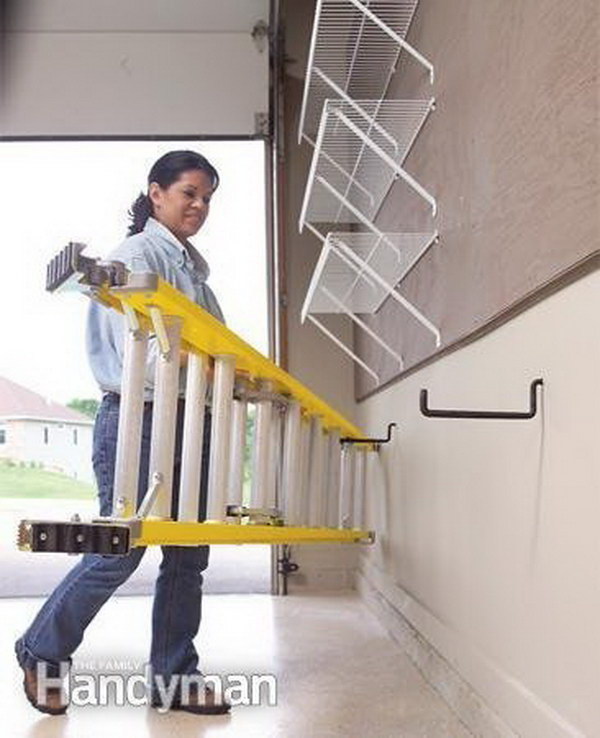 Recyclded Bin Hangers

Rolling Cabinets for Tool Storage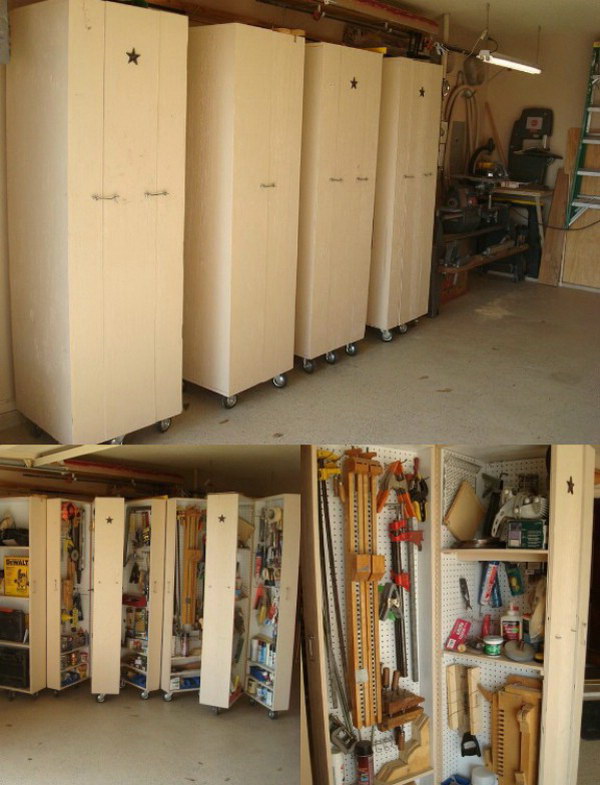 Multipanel Pegboard System for Storage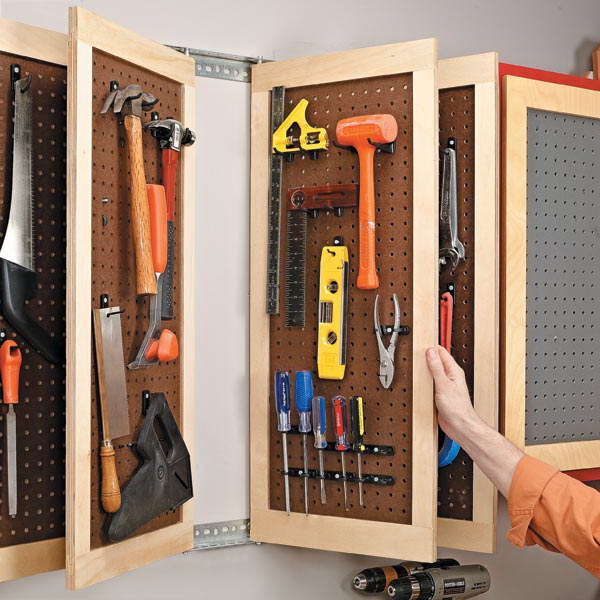 Super Easy DIY Garage Shelves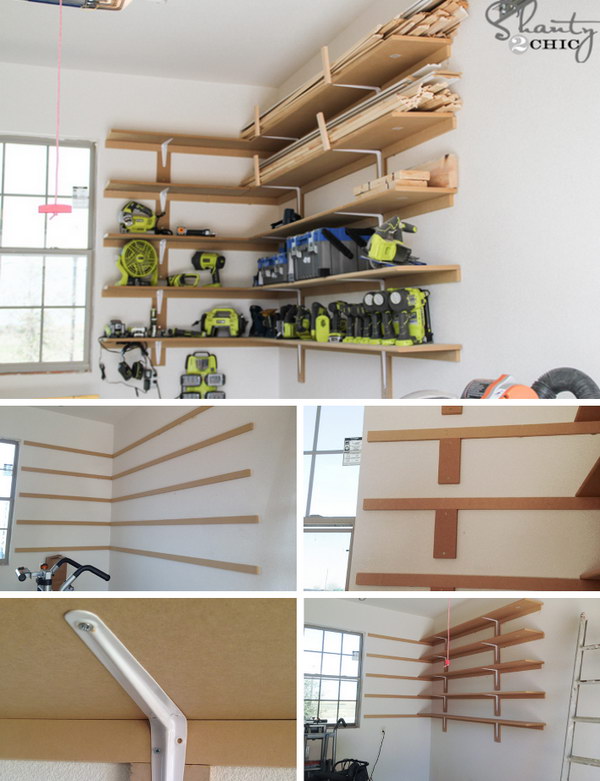 DIY Duct Tape Dispenser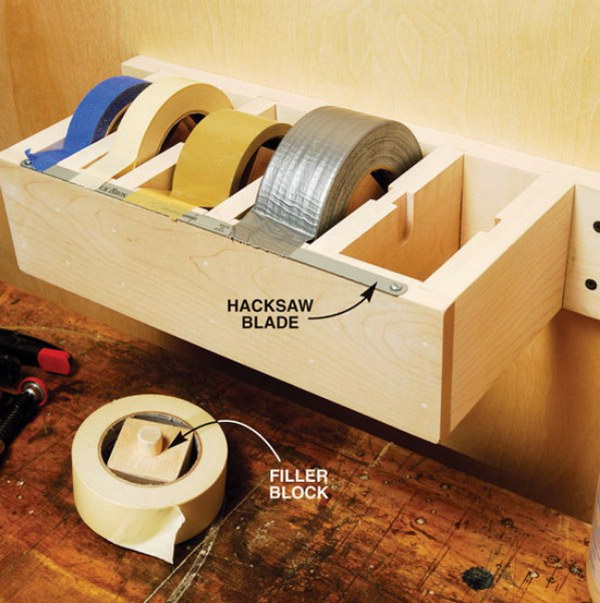 Magnetic Tool Holder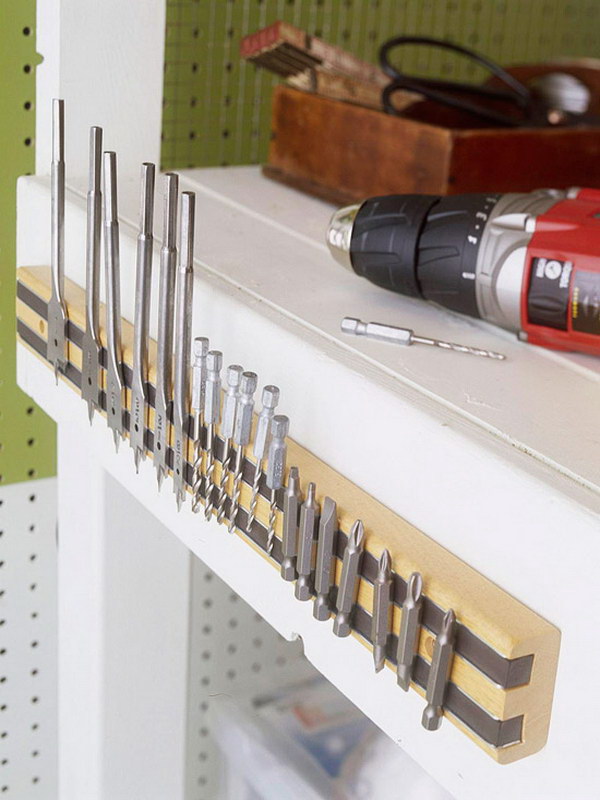 Shove Rack for Organizing Garden Tools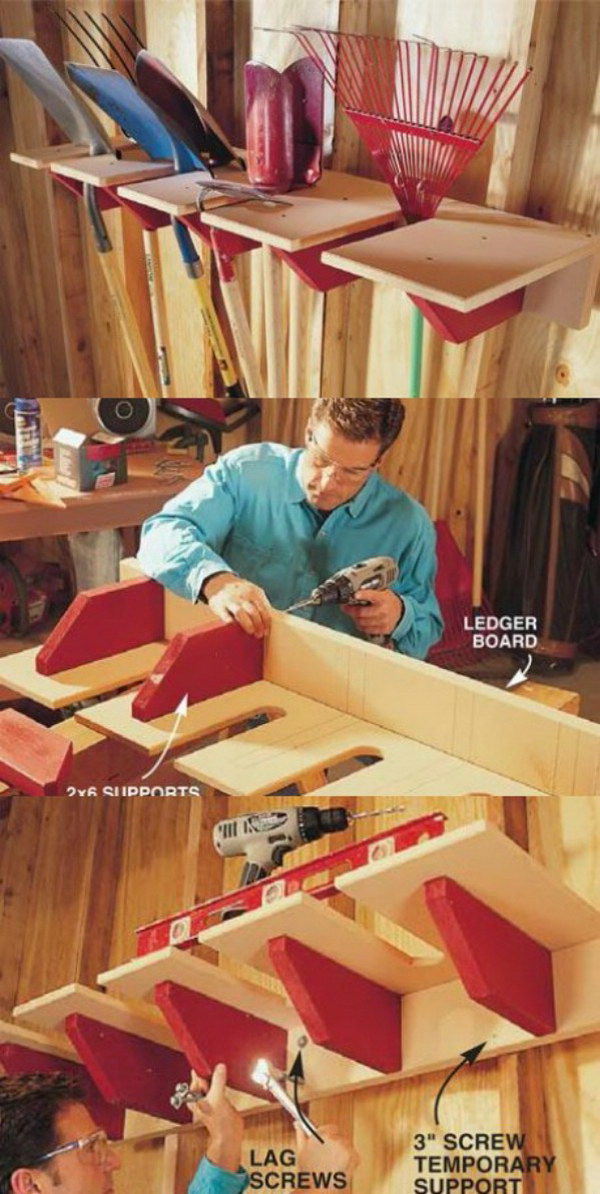 Hang Jars Under Shelves for Screws, Nails Storage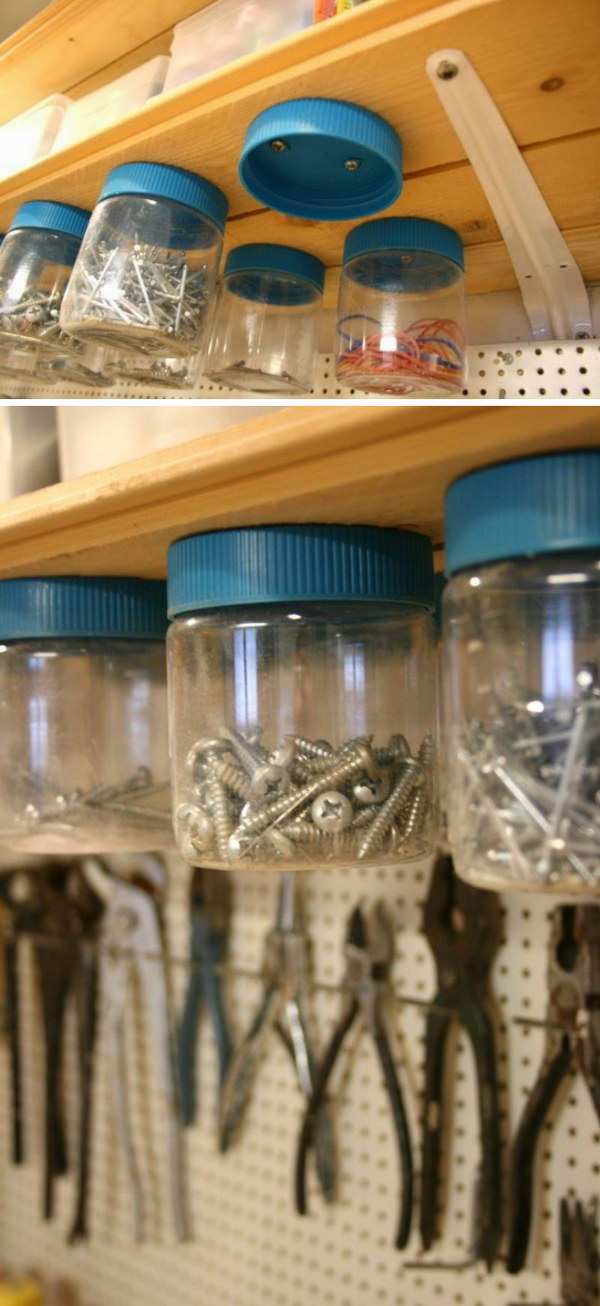 Garage Ceiling Wire Shelves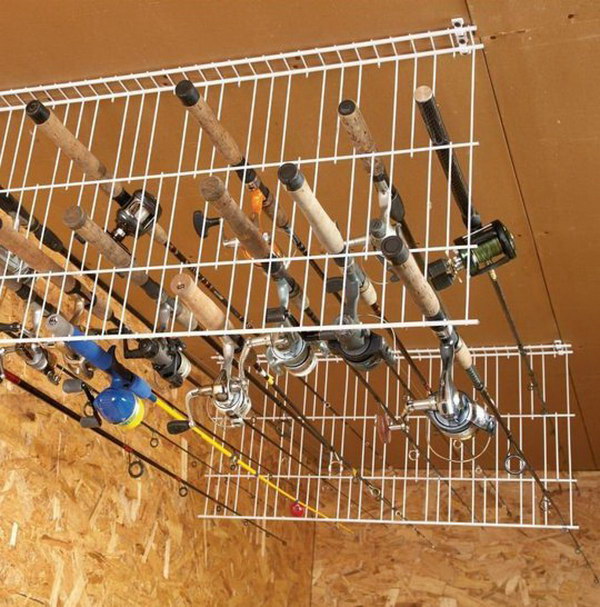 DIY Bike Rack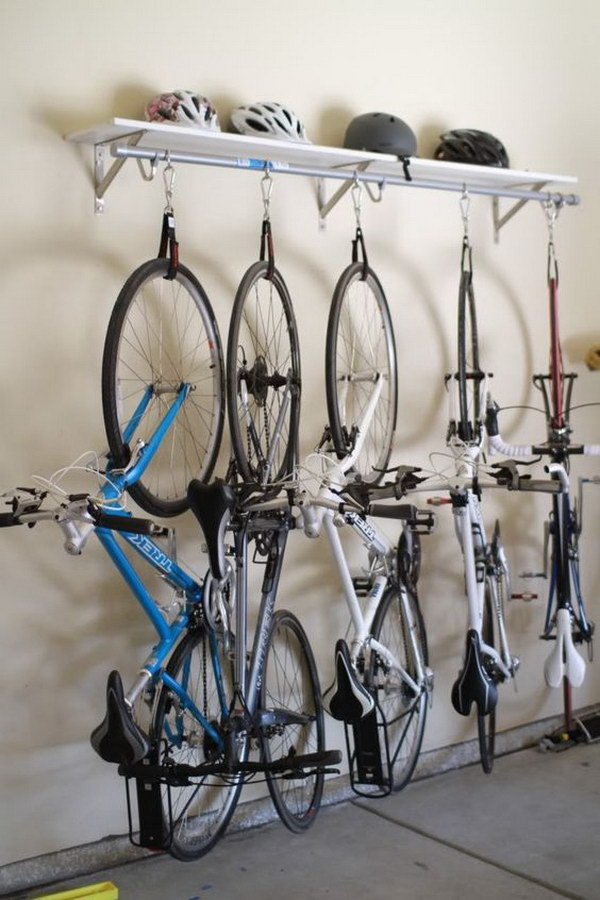 Tuck-up-and-away Shelving in the Garage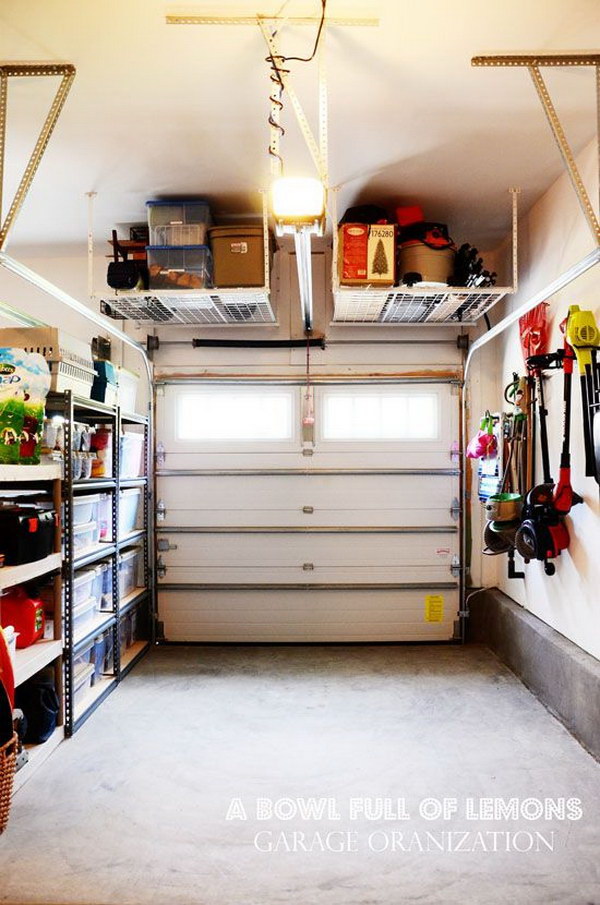 Ceiling Drawers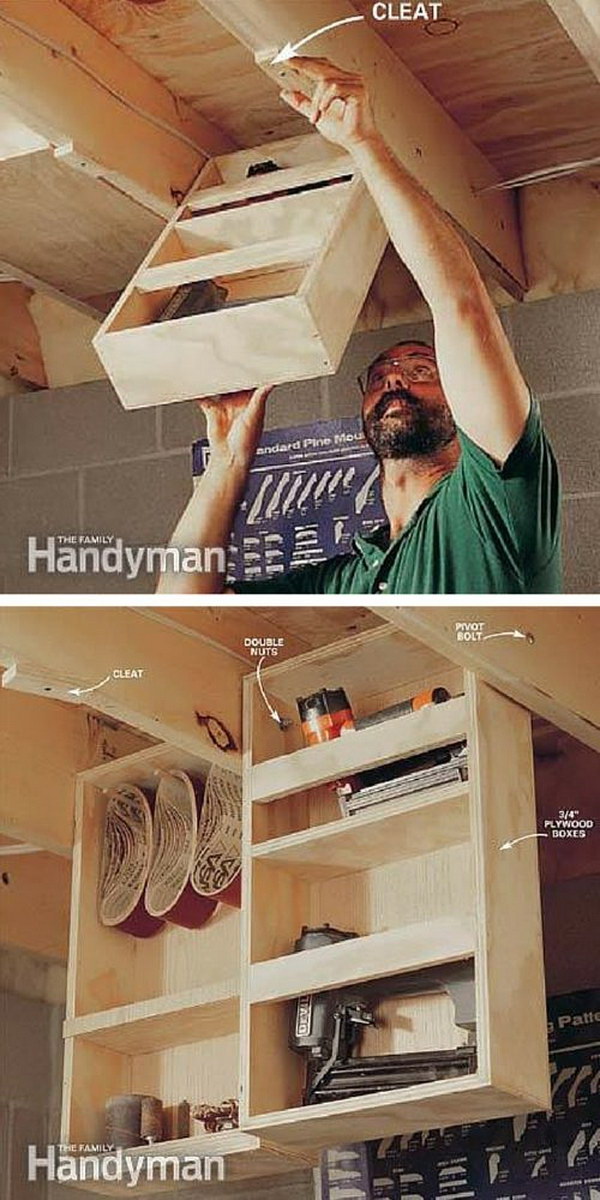 Keep Everything Organized and Easy to Access with Labels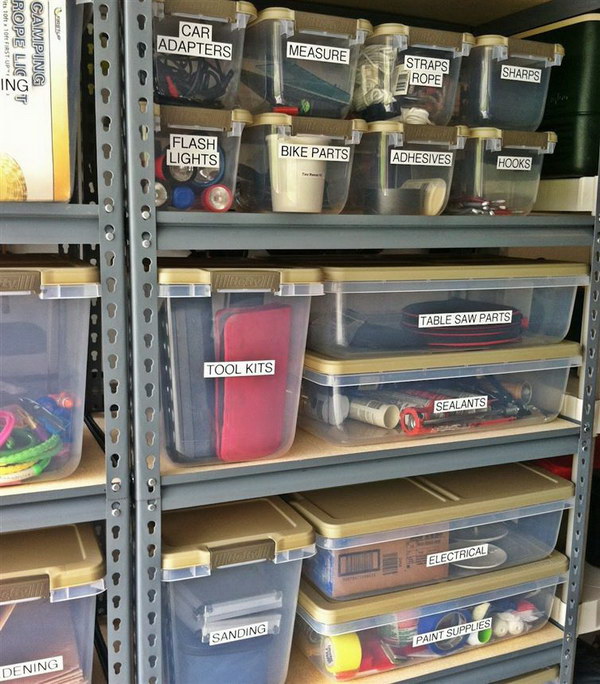 Power Tool Holders with PVC Pipes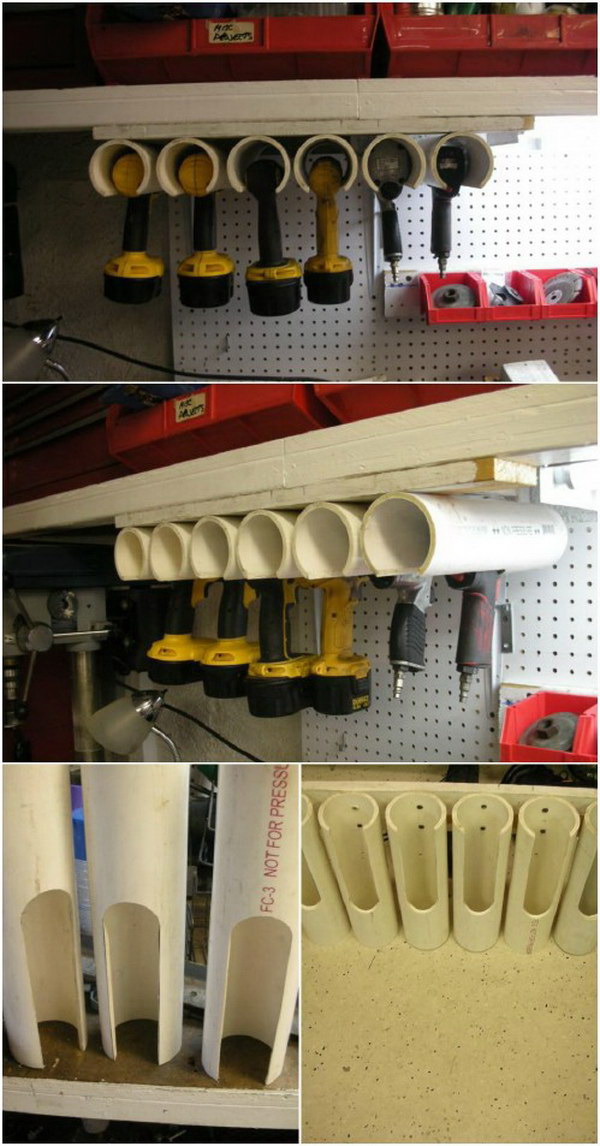 DIY Potting Bench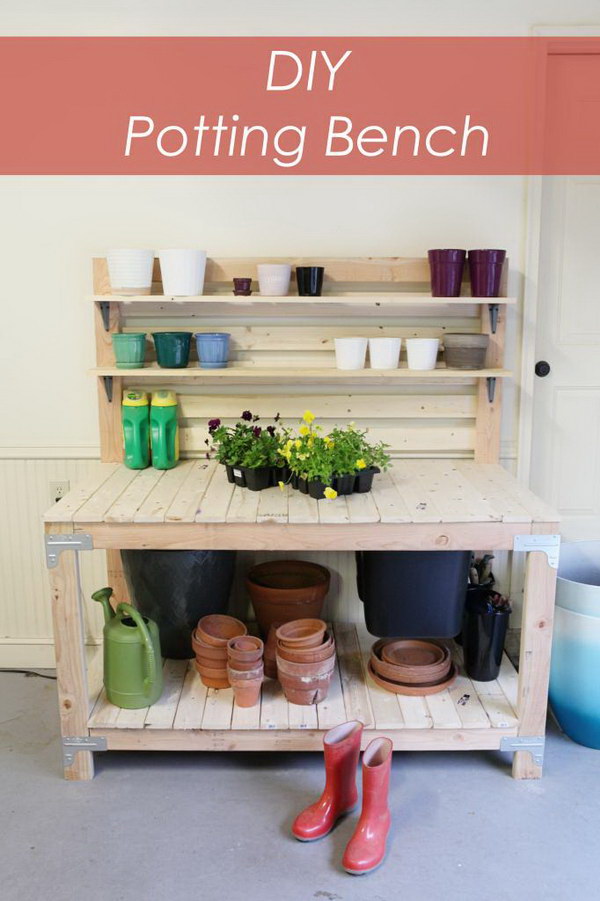 Wrenches Storage With Tie Rack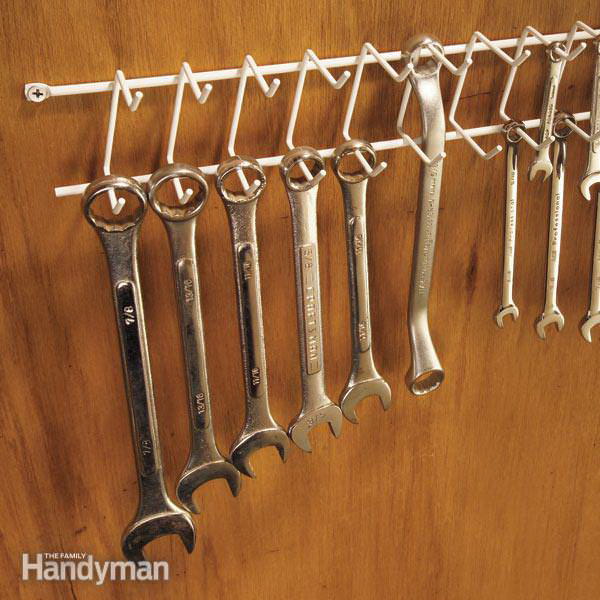 Keep your wrenches organized and easy to access with a tie rack from the discount!