Your wedding is the most special and important party of your life. While it is just one day – a blink of an eye, really, compared to your marriage and your life in general – it is also a celebration of love, union and family, and that makes it an occasion that you want everyone to enjoy and cherish – especially the bride and groom.
So if you are a bride, groom, relative or wedding planner and need to find some great wedding centerpiece inspiration and ideas that can easily be accomplished, even on the smallest of budgets, this is certainly the right article for you, as we've compiled some of the best DIY projects which can be found online.
You may or may not find your ideal centerpiece design here, but you can be sure that you will find some inspiring ideas, at the very least, so don't hesitate to take a look.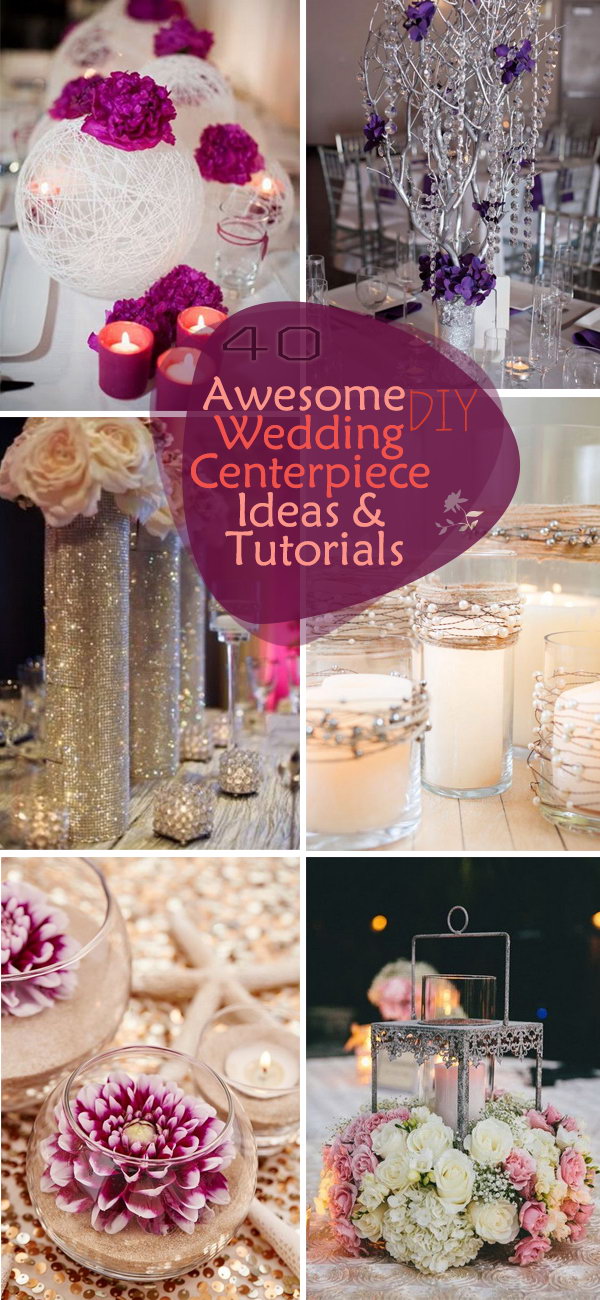 DIY Flower Ball Wedding Centerpiece

Baby's Breath Centerpiece

DIY Rustic Stick Basket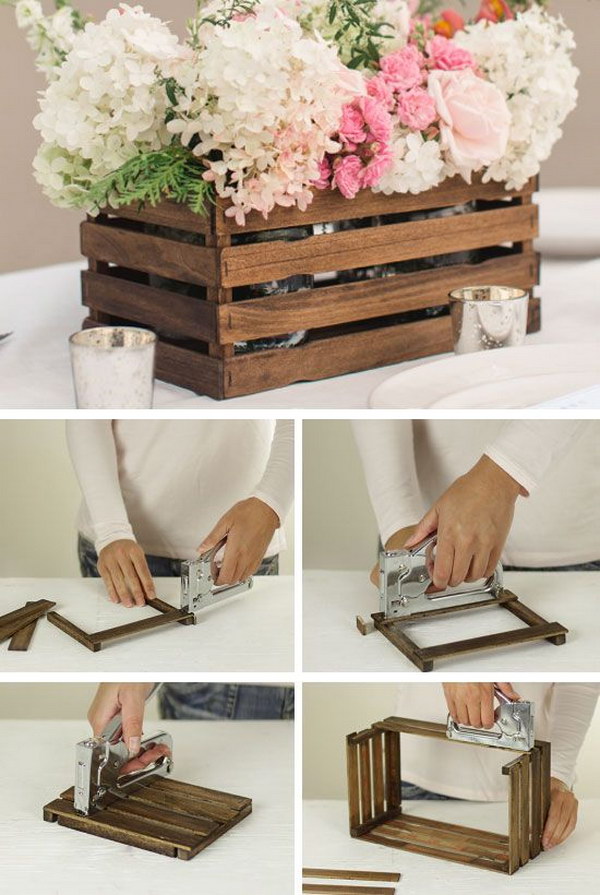 DIY Sand And Flowers Wedding Centerpieces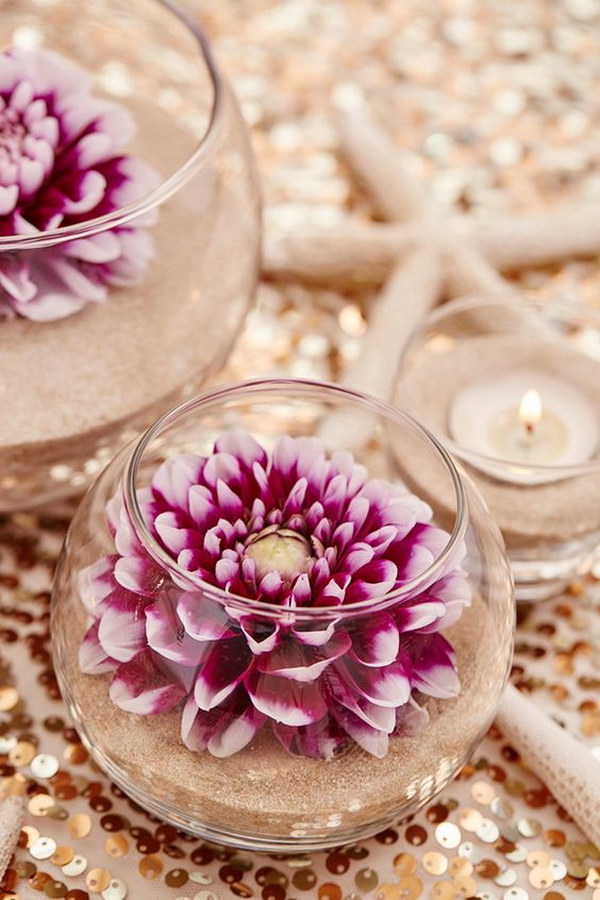 DIY Gold Glitter Bottle Vase

DIY Glitter Voitive

DIY Wedding Centerpieces With Ombre Sand And Candles

Wedding decoration isn't at all what it used to be. While it traditionally follows a very formal pattern, today's wedding decoration is as diverse as wedding themes are, which means it can be feminine as well as gothic, pastel as well as bright, vintage as well as modern, strictly decorative as well as functional.
In this context, wedding centerpieces can also come in all sorts of shapes and colors, and serve many purposes aside from just adorning the tables during the wedding reception.
DIY Love Buckets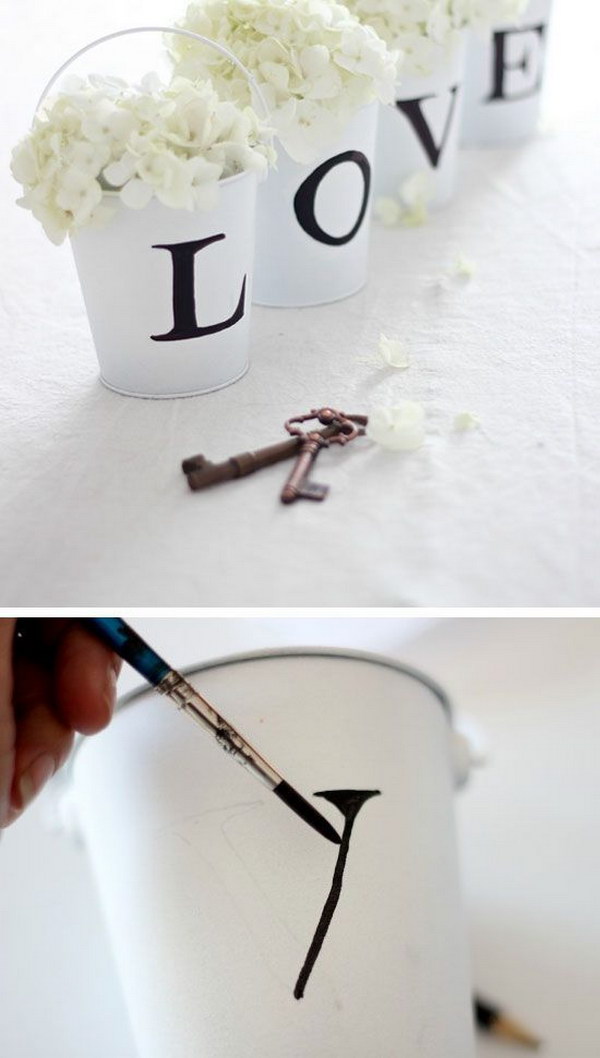 Submerged Flower Centerpiece

DIY Paper Lanterns Wedding Centerpieces

Glittered Wedding Centerpiece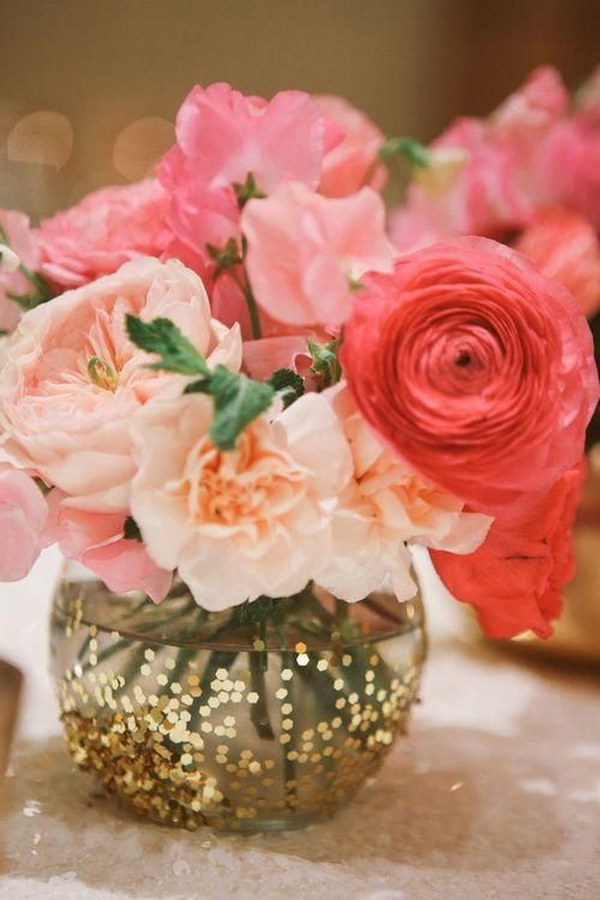 To infuse the gold glitter into the flower vase make the whole centerpiece look so glamorous and chic.
Paper Flowers With LED Lamp Inside Centerpieces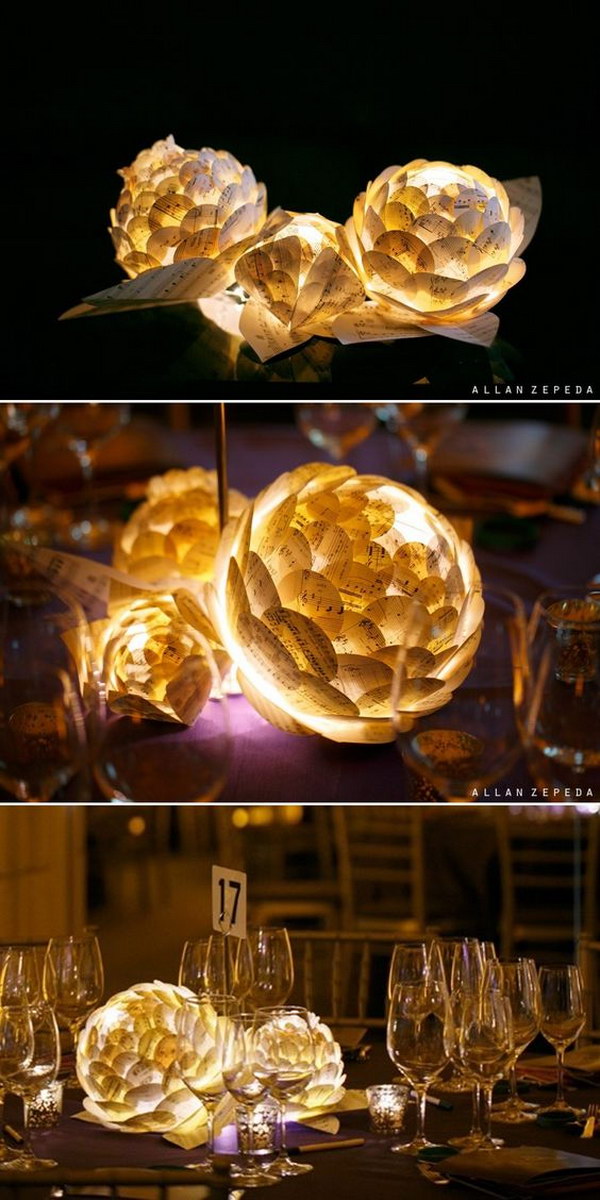 DIY Glittered Candle Sticks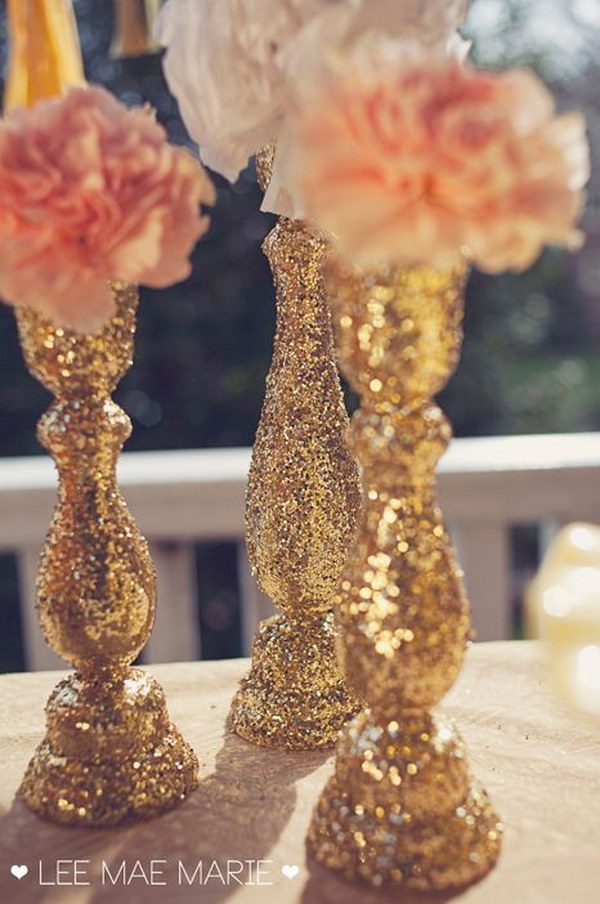 Diamond Mesh Wrapped Centerpieces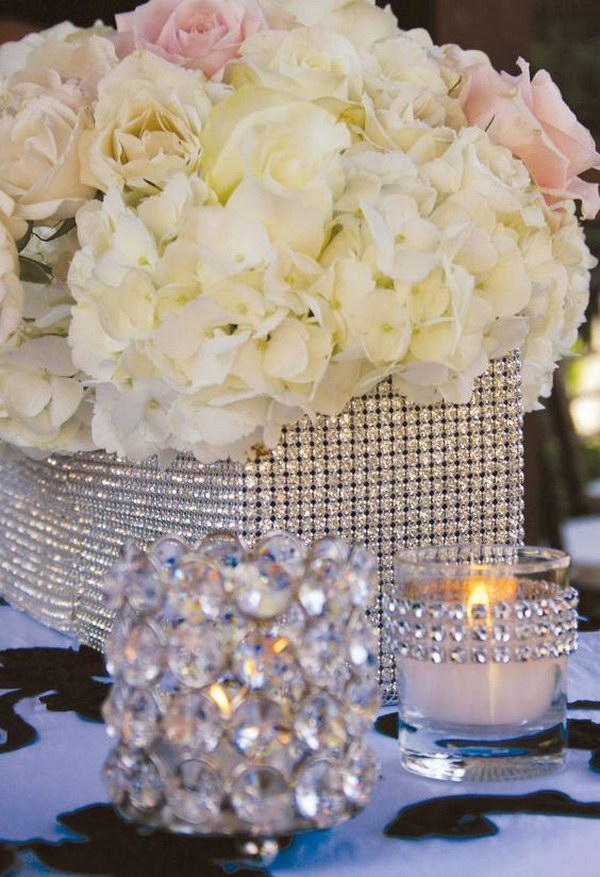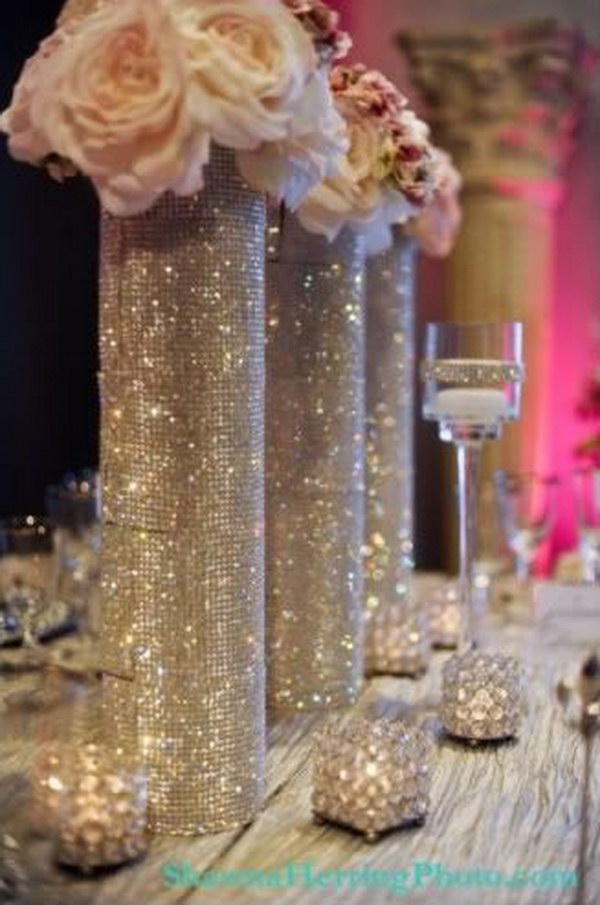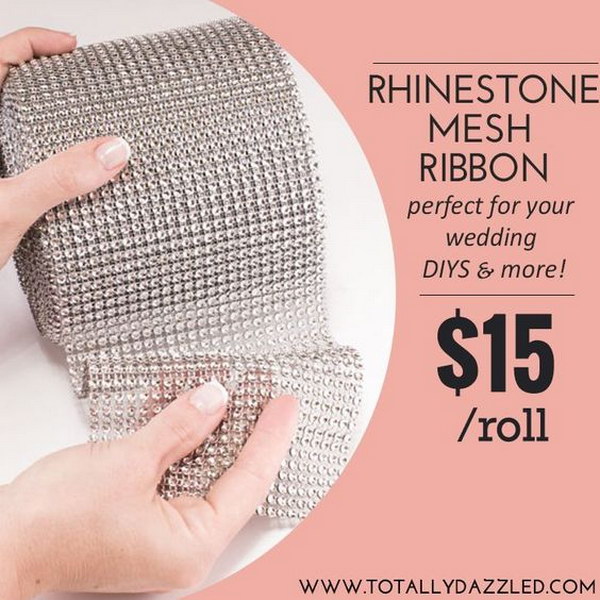 DIY Glitter Vases For Wedding Decoration

DIY Glowing Submersible Centerpiece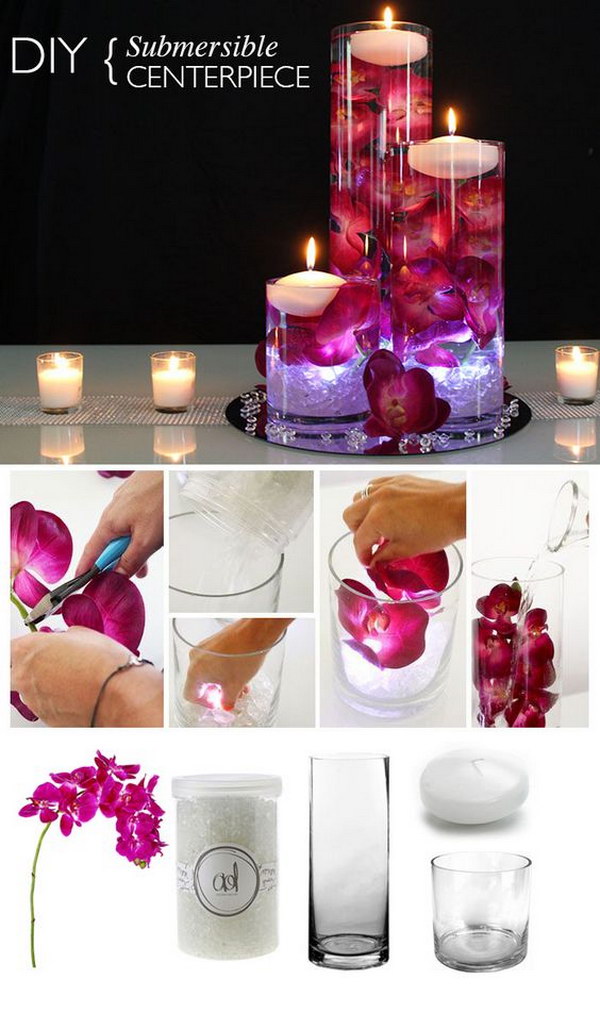 Wineglass Candle Holders Wedding Centerpiece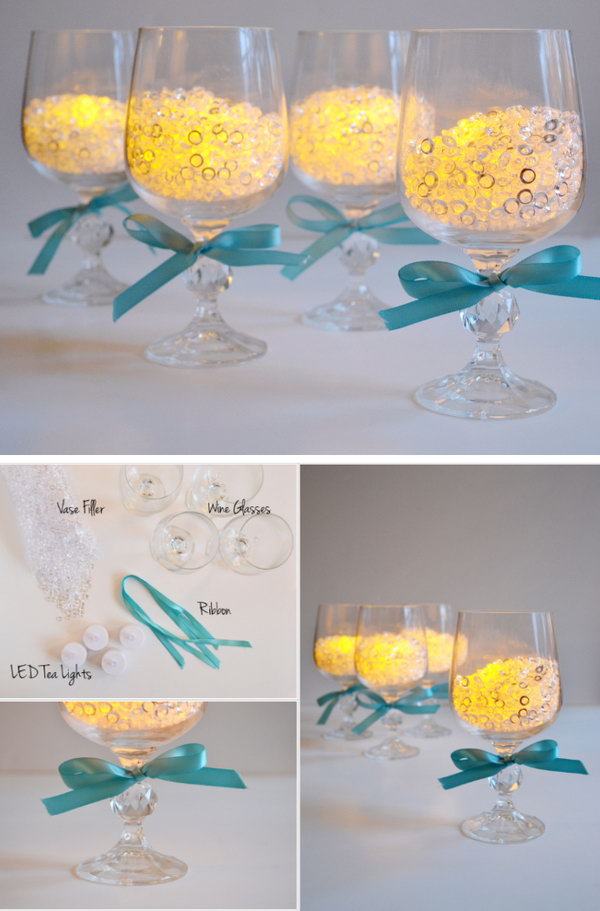 There are a lot of ways to find and achieve great wedding centerpieces, whether you choose to buy them or make them at home, DIY-style, in order to make them more special and save some money up – because God knows how expensive weddings can get when you add up all of the decorative elements.
An easy way to make sure your whole décor looks cohesive is to match your centerpieces to your other florals, and even the bride's bouquet, as that will create a uniform look. However, you can also opt for something entirely different and choose flowers that add a pop of strong color, which will bring some life to the décor and the rest of the table settings, which are likely more neutral.
DIY Antiqued Mercury Mirror Glass Wedding Centerpieces

Budget Pearls Decorated Centerpieces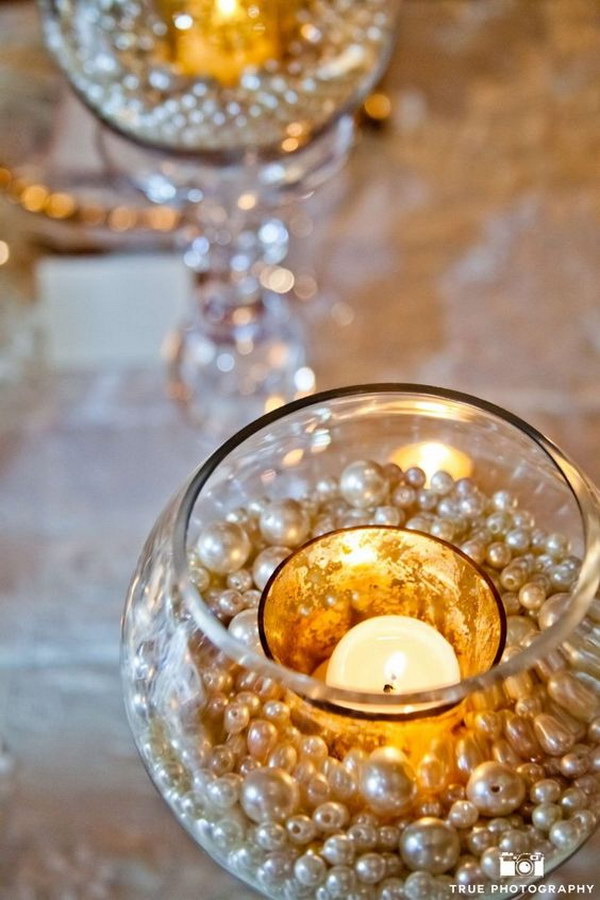 Tall Wedding Centerpiece with Crystals and Silk Flowers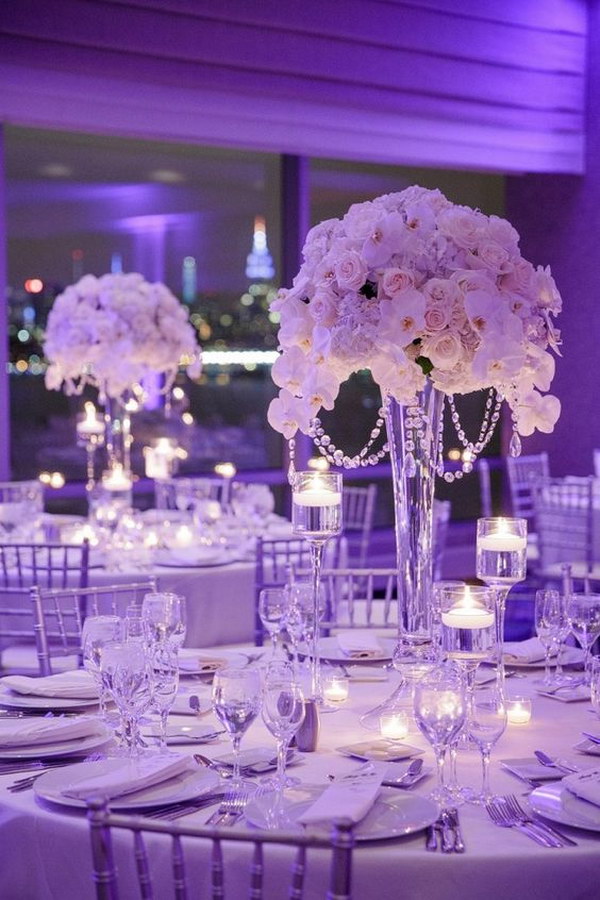 DIY Elegant Quinceanera Centerpiece

Pearl Beads On Wire Garland With Natural Jute Twine Wedding Centerpieces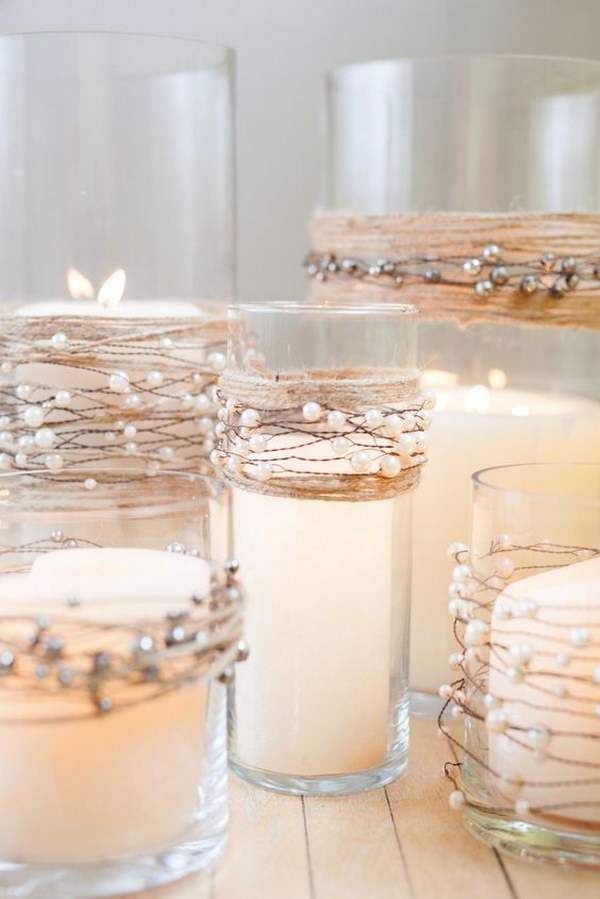 DIY Candle Holder Wedding Centerpieces With Glass Bead

DIY Birdcage With Baby's Breath Centerpiece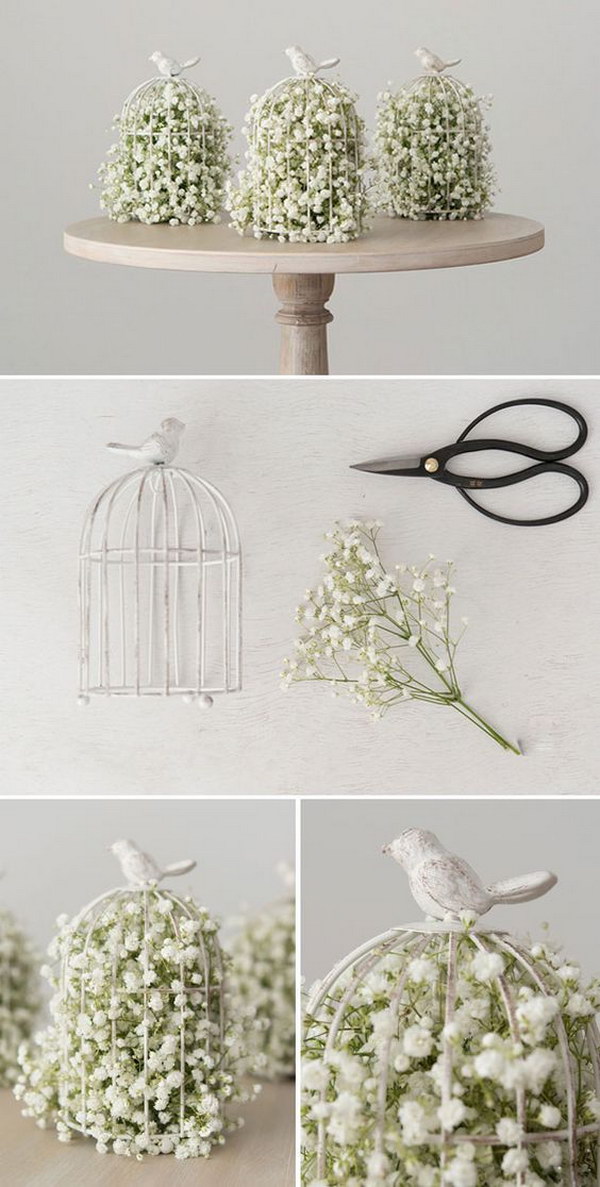 Branches Spray Painted As Centerpieces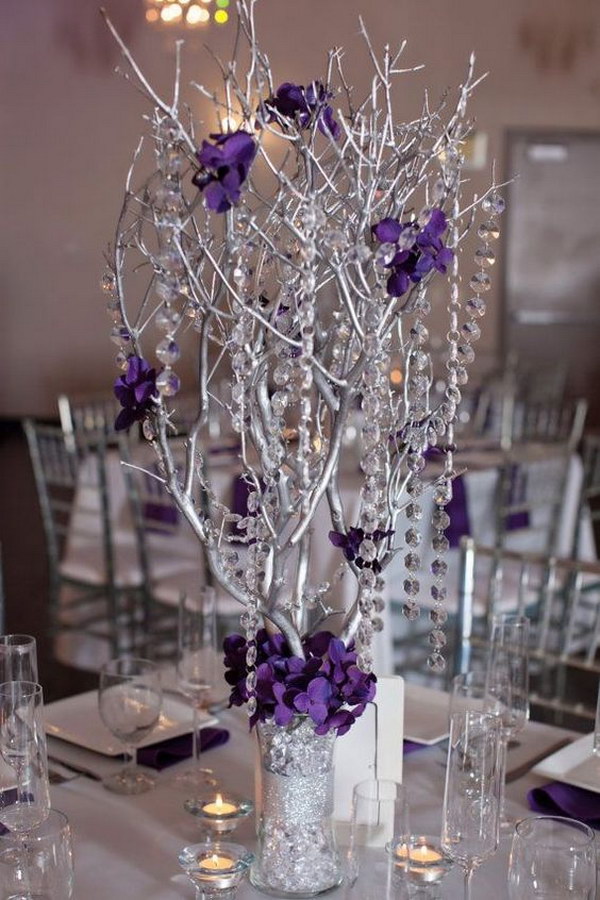 Easy and Cheap Water Beads Centerpieces

Stunning Flower Garland Centerpieces

DIY Centerpieces With Lace And Candle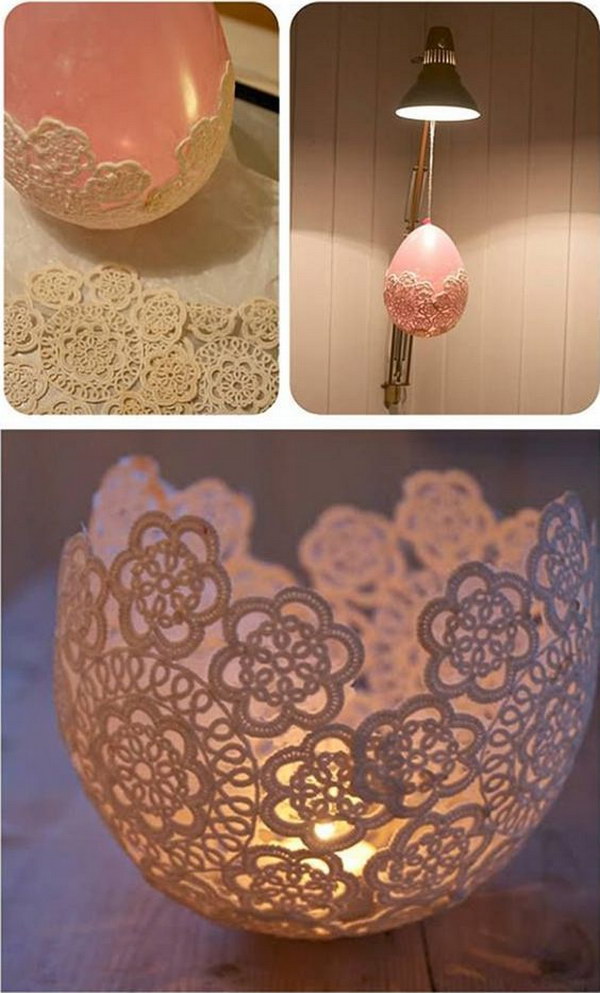 Black Lace Wrapped Votive Candle Holders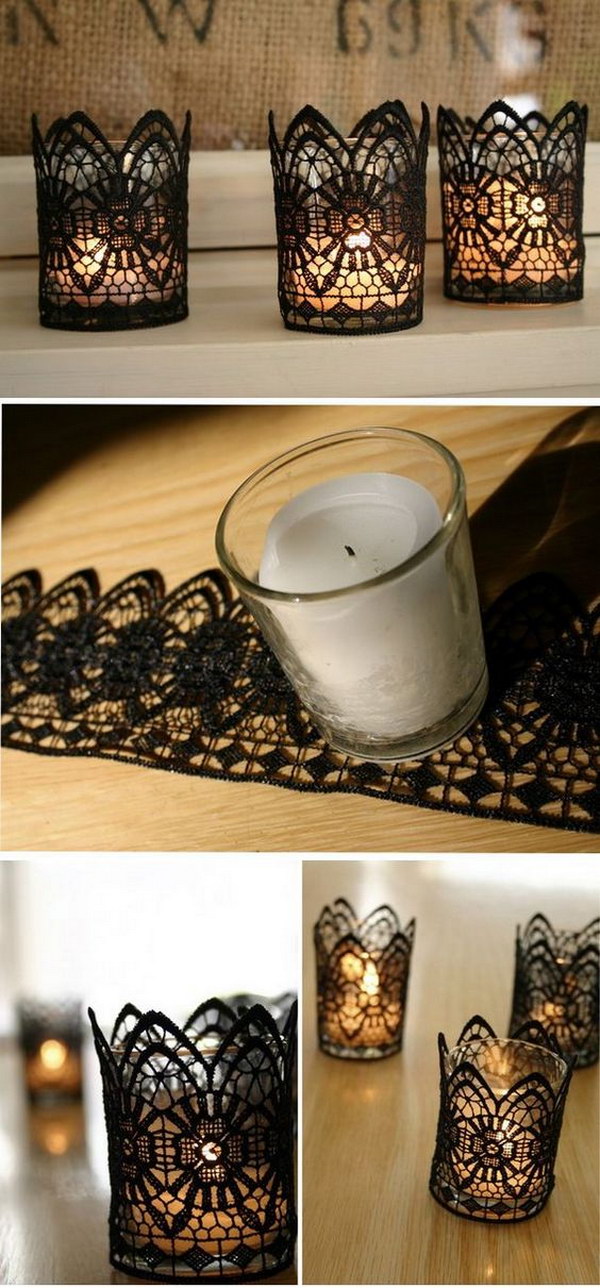 Paper Flowers And Pearl Globe Centerpieces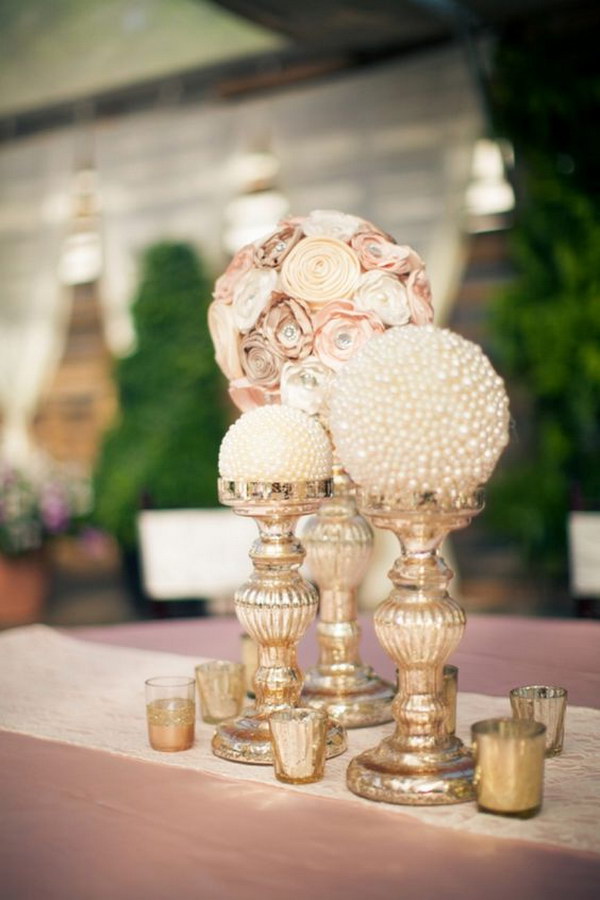 Stunning Rustic Mason Jar Centerpiece With Pine Cones, Candles And Wooden Table Number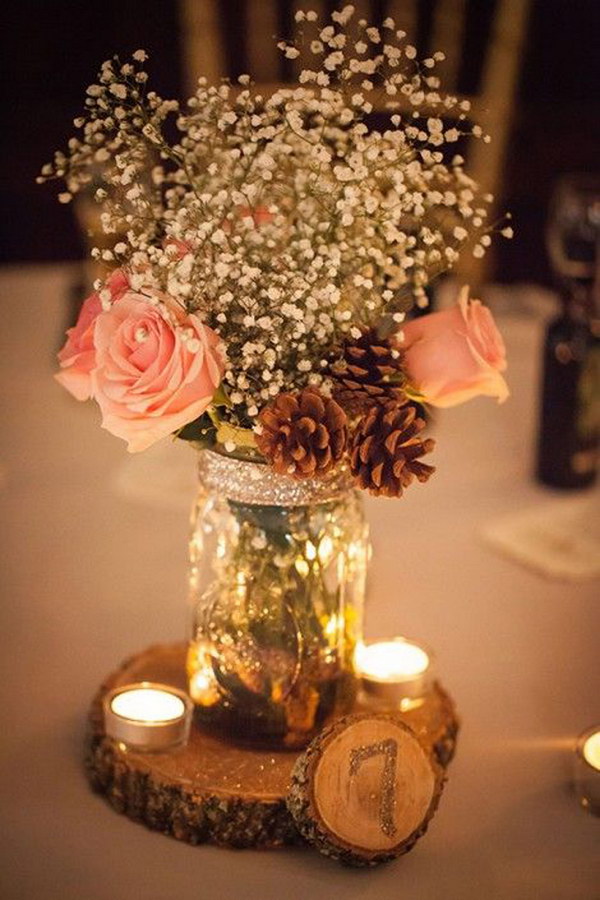 DIY Wedding Tree Centerpieces With Photos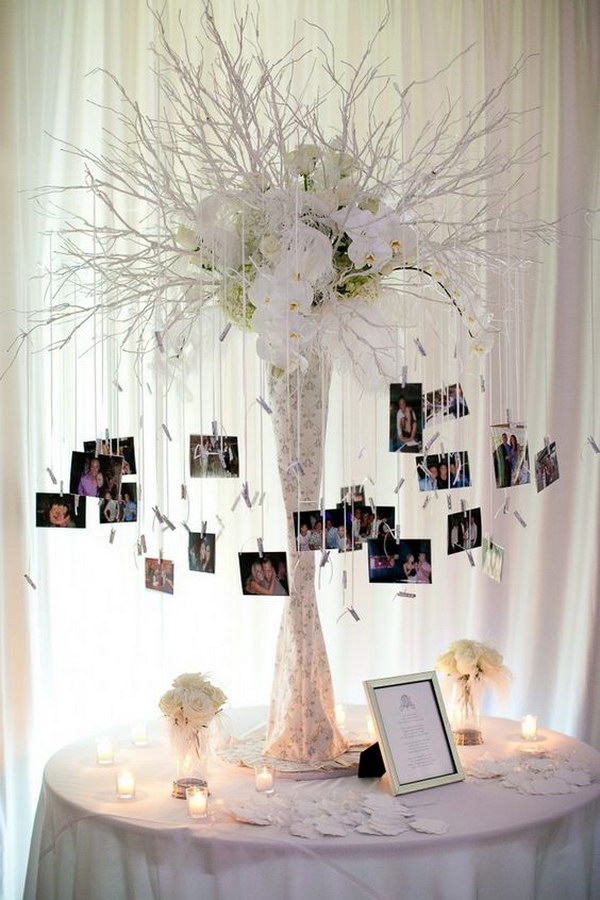 DIY Feather Centerpieces With Crystal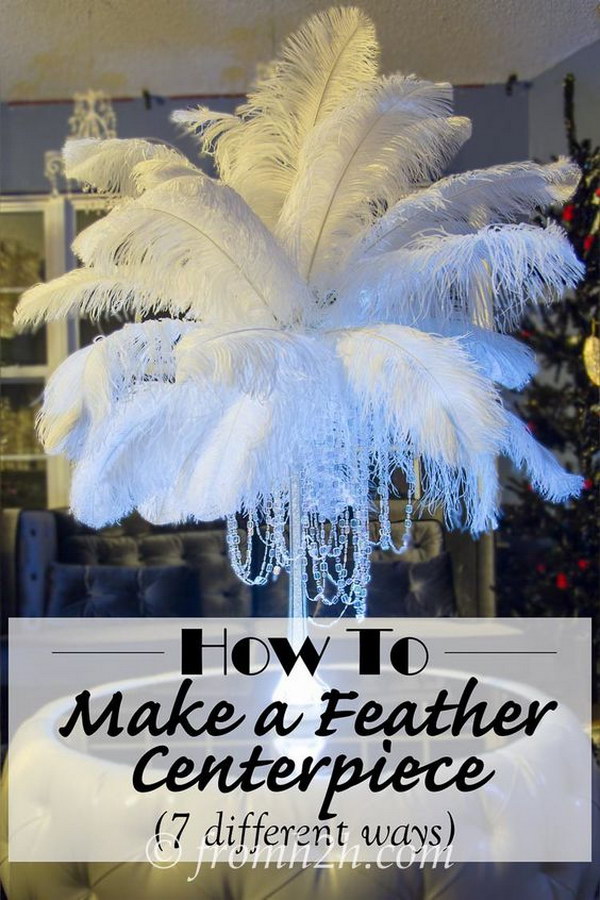 DIY Mason Jar Centerpieces

Vases Filled with White Tulips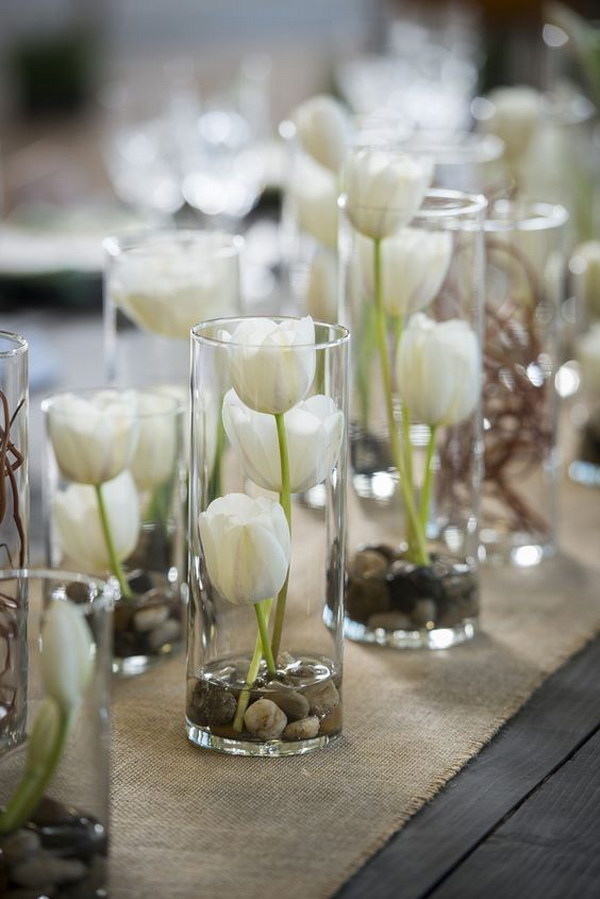 You can opt for more simple, strictly floral arrangements to complement a more minimalistic approach, or you can add some accessories and touches such as beads, fake pearls, a lace trim or even candles, which will add interest and detail to the table setting.
Other things that need to be kept in mind when ordering or designing wedding centerpieces are that on the one hand, this is a wedding, so the pieces should reflect that while still managing to be something you'll be proud to look back on, and on the other, they need to be included in and match your wedding theme, so that they add to the cohesiveness of the decoration instead of distracting from, or worse yet, ruining it.
That said, you don't need to spend copious amounts of money or order very posh wedding centerpieces. In fact, there are plenty of beautiful things that can be made from repurposed materials like small wooden planks, pine leaves, garden flowers and others, and which serve beautifully as wedding centerpieces.
String Spheres Centerpieces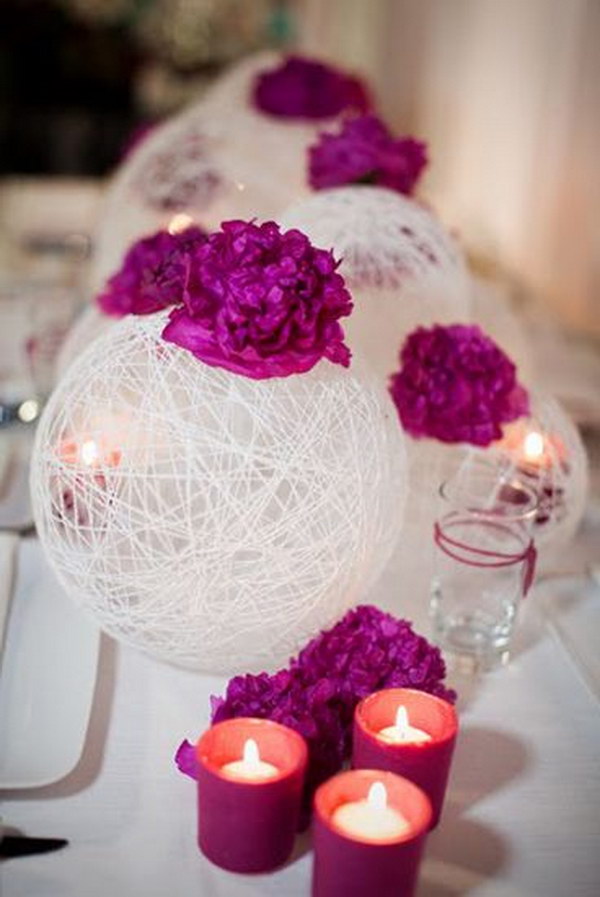 Easy Coffee Filter Flowers Centerpieces

Awesome Lantern Wedding Centerpiece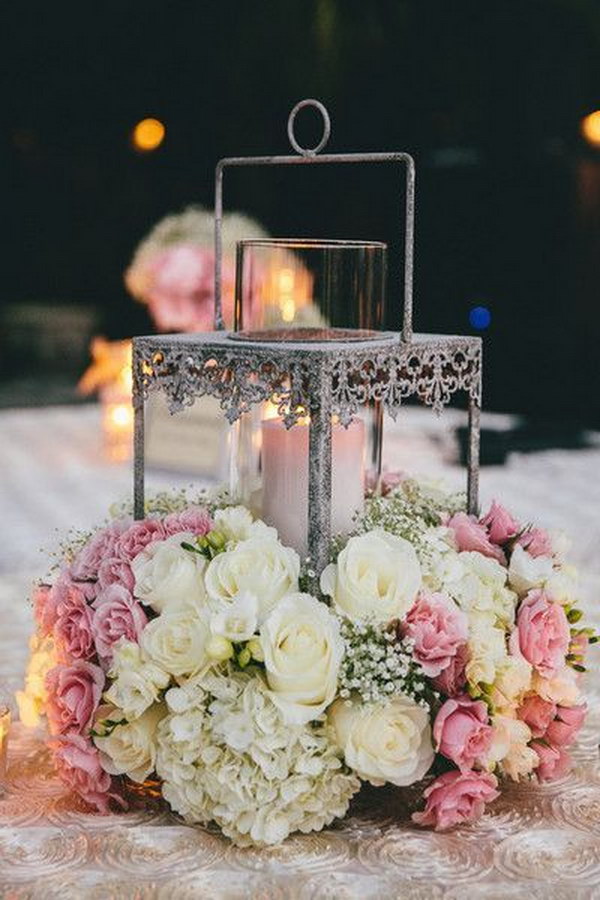 DIY Floral Parasol

DIY Floral Centerpiece

DIY Branch Centerpiece

DIY $5 Elegant Dollar Store Centerpiece Tutorial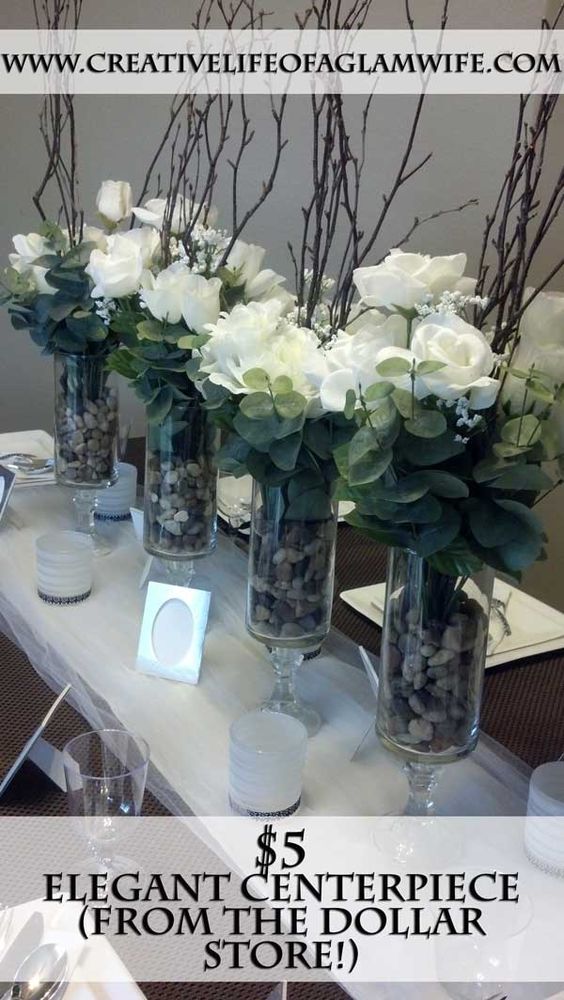 DIY Paper Lantern Vase Centerpiece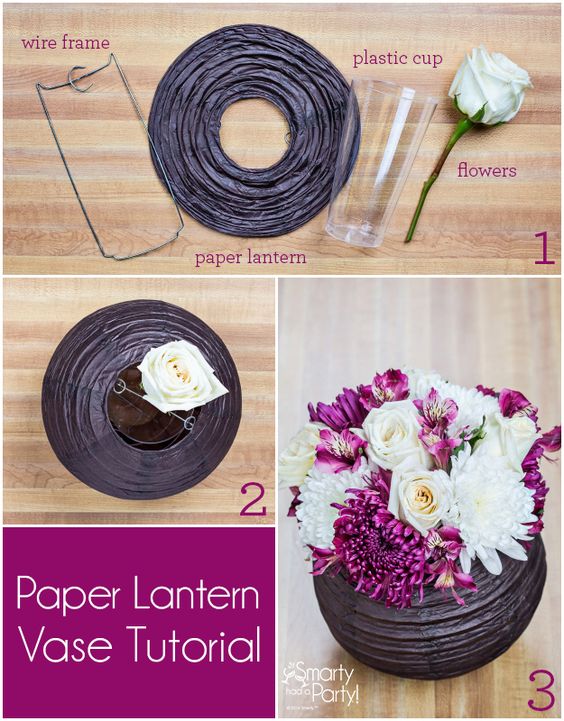 Gorgeous DIY Paper Lantern Centerpiece