People enjoy having long hair, because having long and healthy hair is seen as a sign of beauty and youthfulness. In most situations long and healthy hair is associate with good health. If you want to grow hair longer and faster, then here are some great hair grwoth tips or ideas that will surely help you attain healthy hair growth so that you can look more beautiful and more youthful.
Eat a healthy diet
Eating food that is rich in vital vitamins, minerals and proteins is an essential requirement for healthy hair growth. Foods that are highly rich in vitamins A, B, C, magnesium, iron, copper, zinc and selenium help make your hair grow quickly and healthily. So, if you wish to have healthy and long hair growth, you should consider avoiding nutritional deficiencies and eat a healthy diet.
Use castor oil

via stylecraze. Castor oil is rich in vitamin E and fatty acids, particularly the omega-9 fatty acids, which promote natural growth of hair. As this oil is somewhat viscous, you are supposed to mix it with coconut, almond or olive oil for it to be easy for you when applying to your scalp. Also, for it to be more effective you are supposed to massage your scalp with this oil and let it for 30 to 45 minutes, then after that shampoo your hair.
Massage your scalp for healthier hair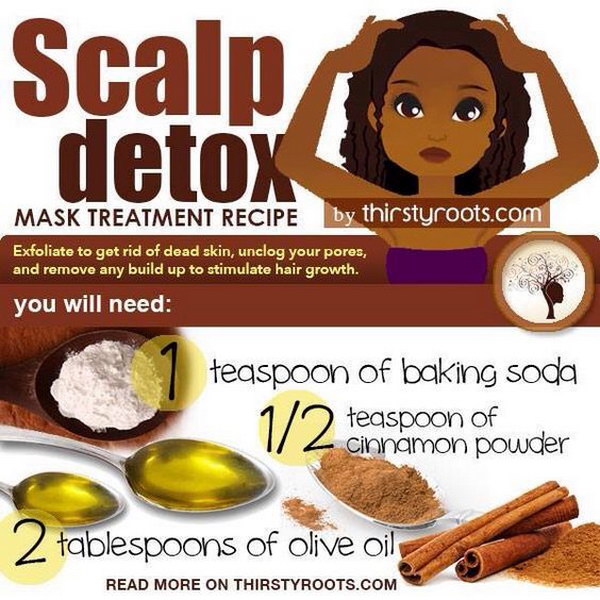 via thirstyroots. Massaging your scalp will help in promoting the blood flow to the scalp, which will stimulate hair follicles making your hair grow fast. Also, you can deep condition your hair once every week with deep conditioning hair mask or hot oil treatment. You can apply warm oil to your hair, and gently rub your scalp with your fingers for five minutes after that Rinse the oil out of your hair.
Skip daily shampooing
You should avoid shampooing your hair daily, which can damage your hair and reduce oils from your scalp. Let your natural oils enter your hair, enabling it to repair and hydrate itself. So, if you want to have a healthy hair growth, you should avoid shampooing daily.
Sleep on a silk pillowcase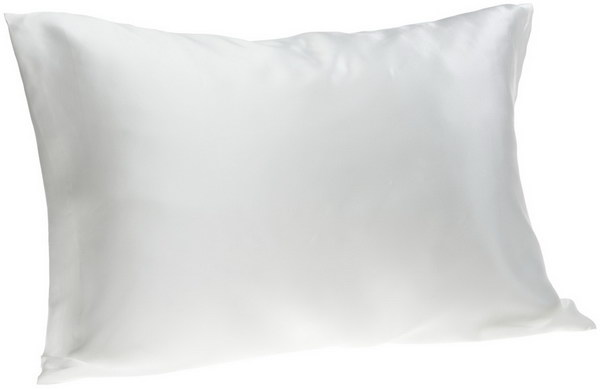 via Amazon. Getting better healthy growth of your hair in your sleep is possible; you only need to sleep on a silk pillowcase to avoid hair breakages and tangles. So when you sleep on a silk pillow, you will experience fewer hair breakages, therefore making your hair grow fast and uniformly.
Use hair boosting supplements
Hair boosting supplements will help you attain rapid hair growth, and before you start using hair boosting supplements, it is important that you consult your doctor for to give you proper instructions on how to use these supplements for you to attain better hair growth results.
Rinse your hair with apple cider vinegar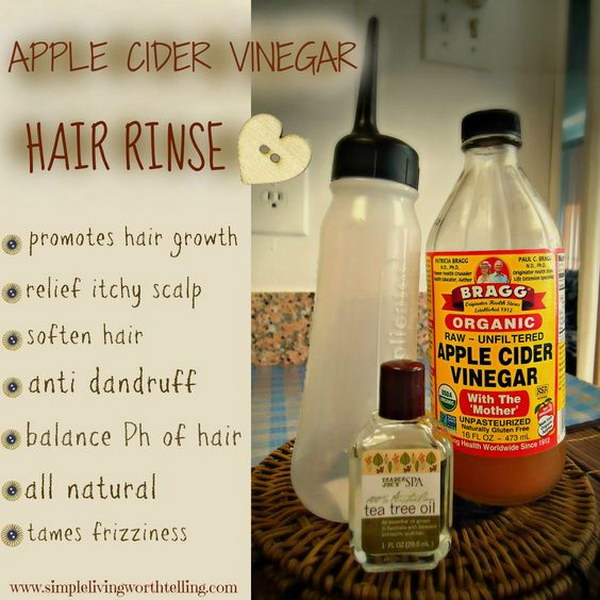 viahere. Apple cider vinegar is the best way to eliminate dirt, pollutants or grime that can mount up on your hair. Using apple cider on your hair helps in boosting the growth of your hair as well as making your hair appear shinier, stronger and healthier. So, you should always rinse your hair with apple cider vinegar to improve general growth of hair.
Inversion Method for Hair Growth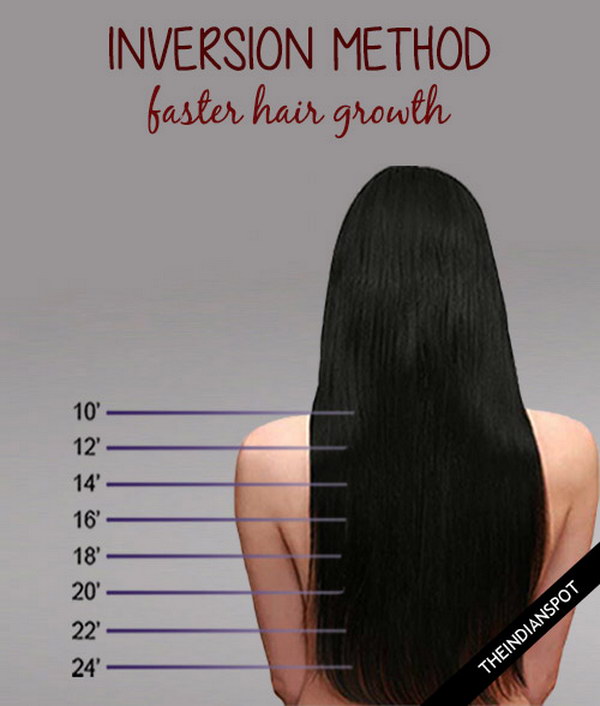 via theindianspot. Inversion method is the most common trick used by people to stimulate faster hair growth. It works by improving blood circulation which will stimulate hair follicles resulting in natural hair growth.
Resolve your medical problems
Good health promotes good and healthy hair growth. Therefore, if you wish to boost your hair growth, then you should consider checking if you have any medical problems such as chronic illness, hormonal imbalance, severe infection or the thyroid disorder. Medical complications may interfere with your hair growth.
Stay stress-free

via visualistan. Stress is one of the factors that likely contribute to hair loss. It is understood that stress interferes with the normal hair circle thus triggering hair loss. Therefore, if you want fast hair growth, you should distress more often. You can manage stress, by employing strategies like breathing exercise, meditation or other relaxation techniques. You should also ensure you get beauty sleep, as you know that growth hormones are released during sleeping.