What do you normally do with empty beer bottles? A lot of people tend to throw them away in the trash can. But since you are living wildly in the crafts world, you know that it may has potential to be made into tons of different things.
The answer is definitely yes! From furniture to home decors to pieces of art, beer bottles can be creatively made into both unique and functional crafts. So next time you open a bottle of good beer, do not return it to the retail store or throw it away to the trash can, but collect it and try to do some of the following projects. We have selected some of our favorite finished beer bottle craft tutorials and ideas for your inspiration. And we are sure that you will find them really useful.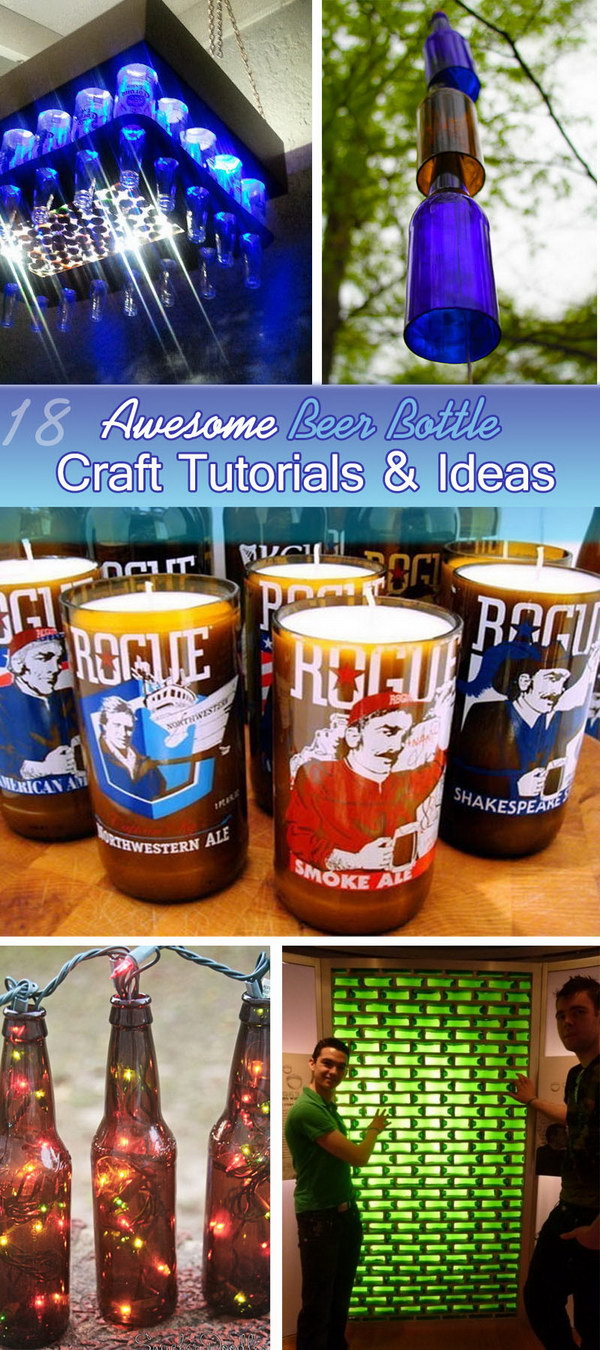 This list of beer bottle craft tutorials and ideas involves beer bottle lights for holiday decor, beer bottle wind chime, beer bottle candle holder, beer bottle war and more. Take a look and try to do something in the little spare time you have.
e.
Beer Bottle Lights for Holiday Decor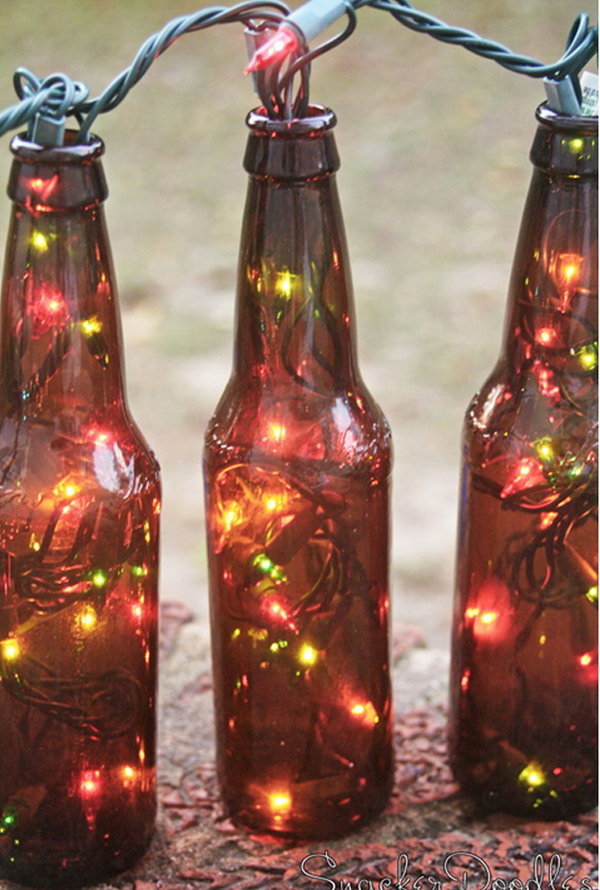 Use This Easy Bottle Craft to Keep Your Plants Alive While On Vacation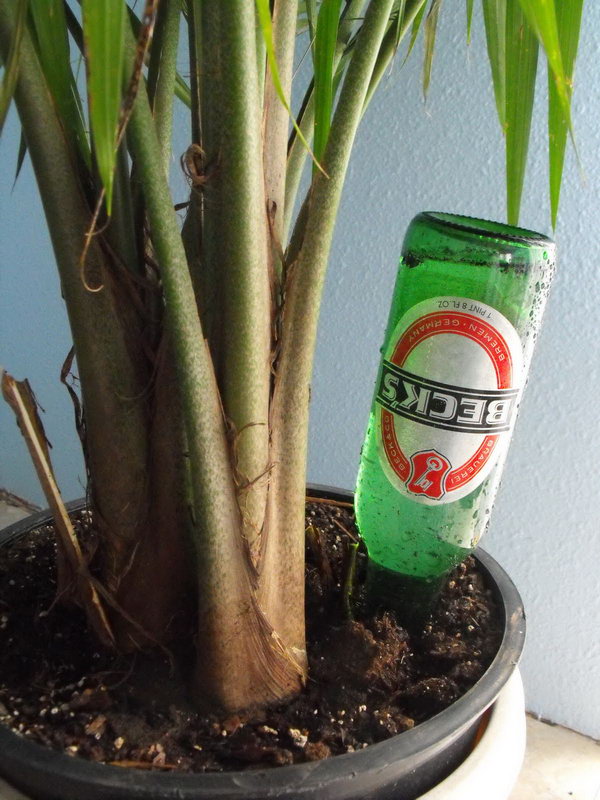 DIY Bottle Garden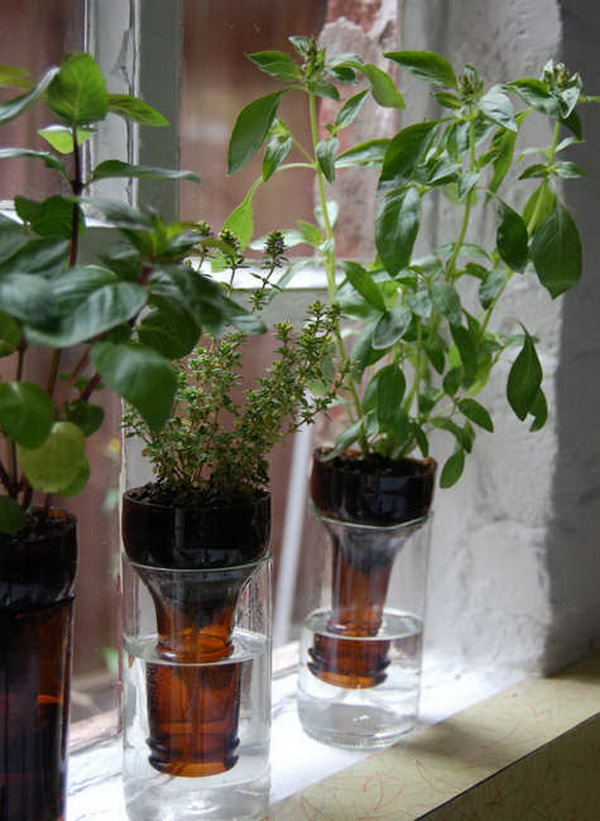 DIY Beer Bottle Wind Chime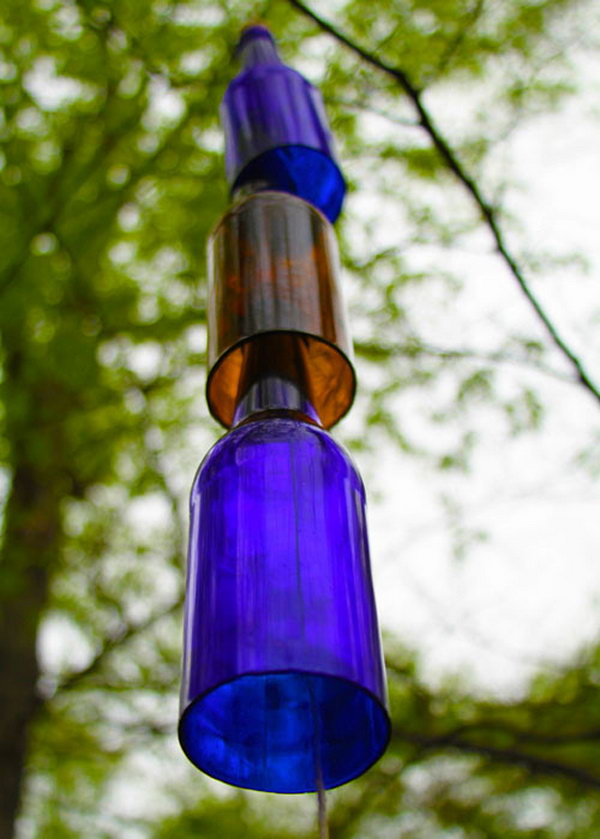 Beer Bottle Candle Holder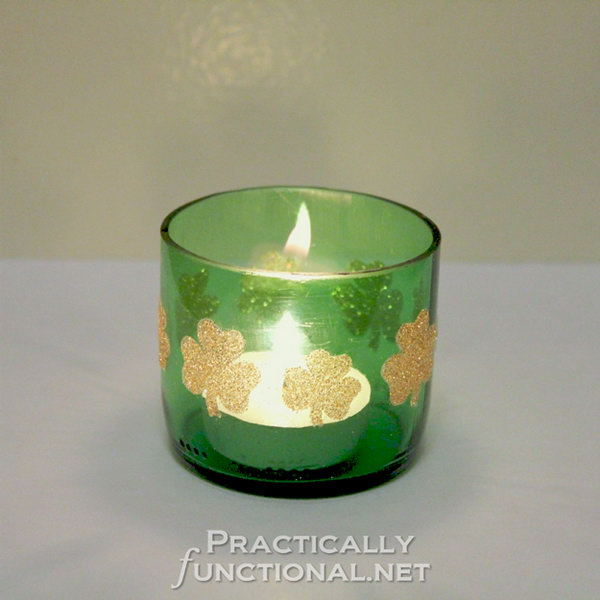 DIY Beer Bottle Salt and Pepper Shaker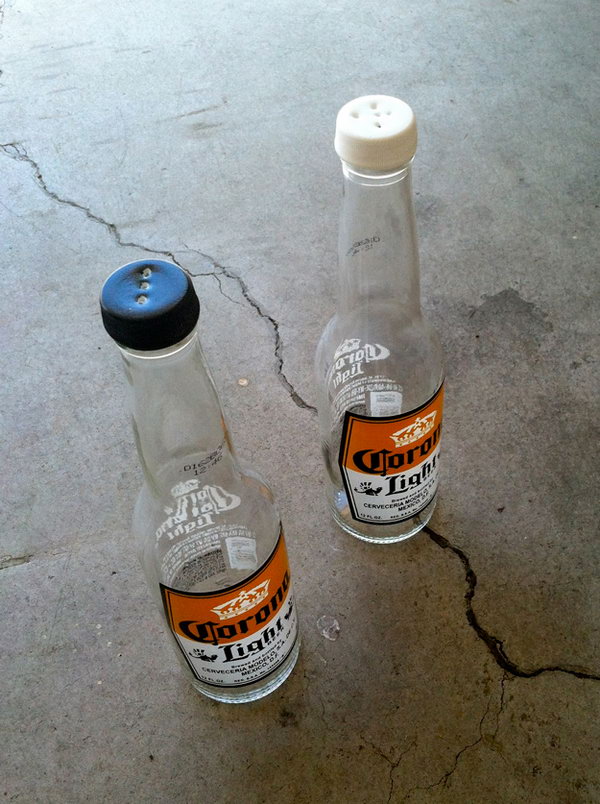 DIY Beer Bottle Goblets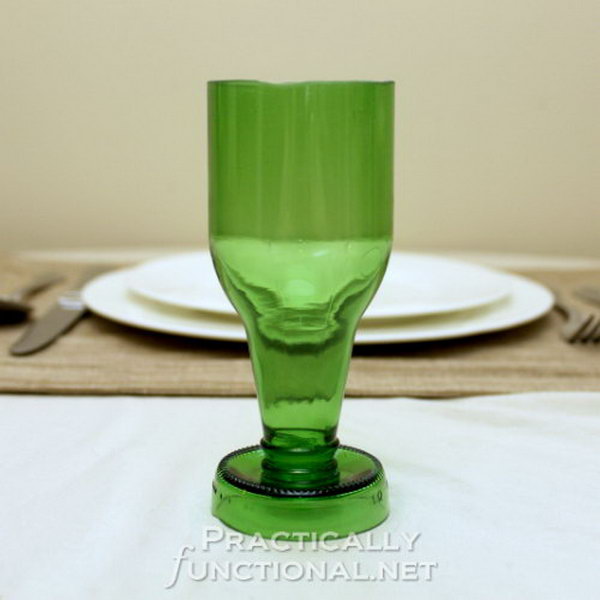 Beer Bottle Candles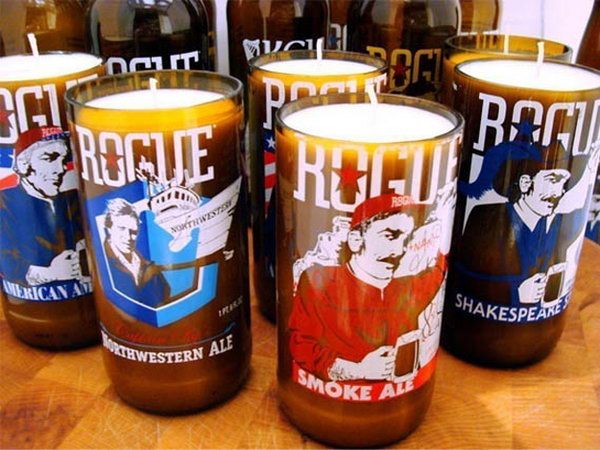 Easy Beer Art for Father's Day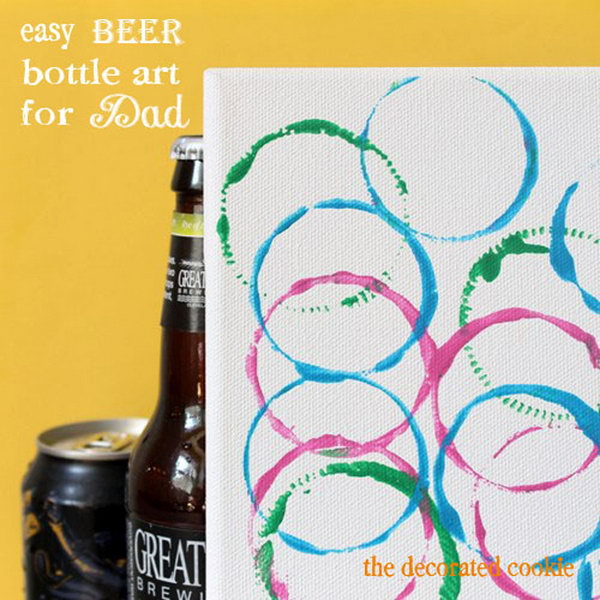 Beer Bottle Bud Vases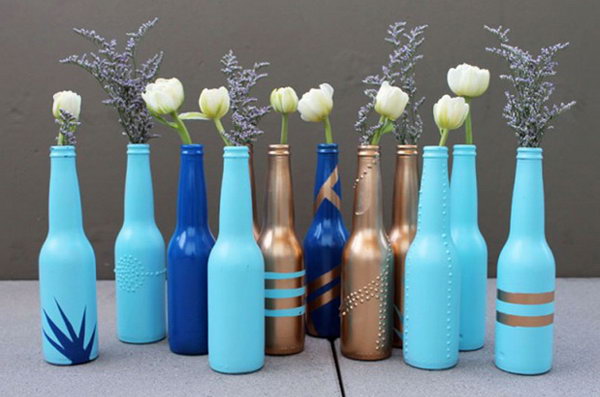 Recycle Beer Bottles Into Solar-Charged Lanterns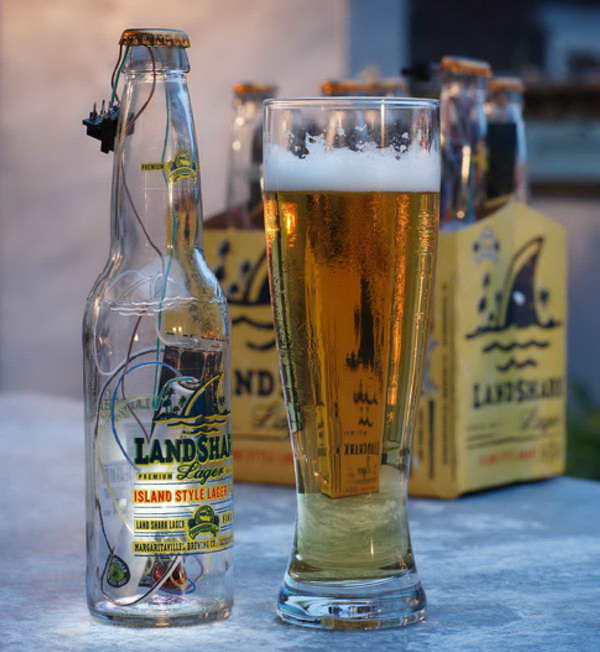 Use Beer Bottles As Bricks For This Wall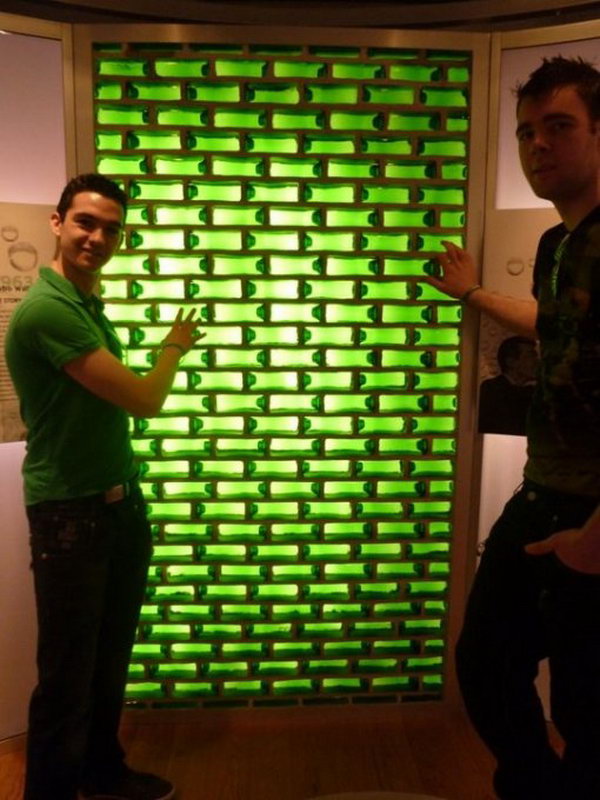 Beer Bottle Reinbeers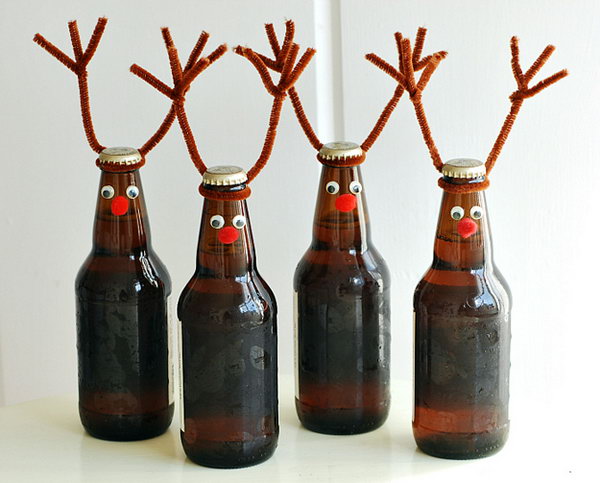 Glass Beer Bottle Tiki Torch for Backyard Barbecue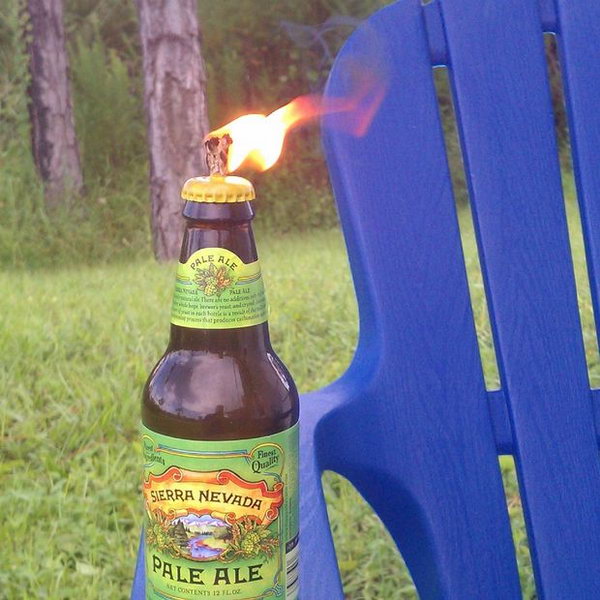 Aluminum Copper Colored Beer Bottle LED Light Chandelier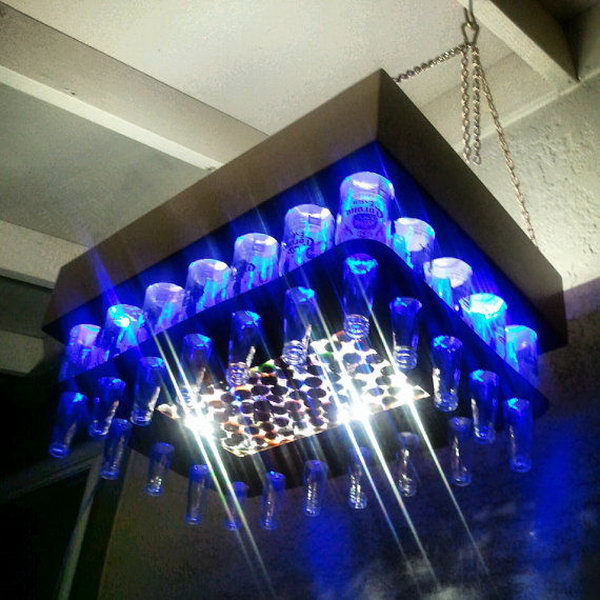 Beer Bottle Soap Dispenser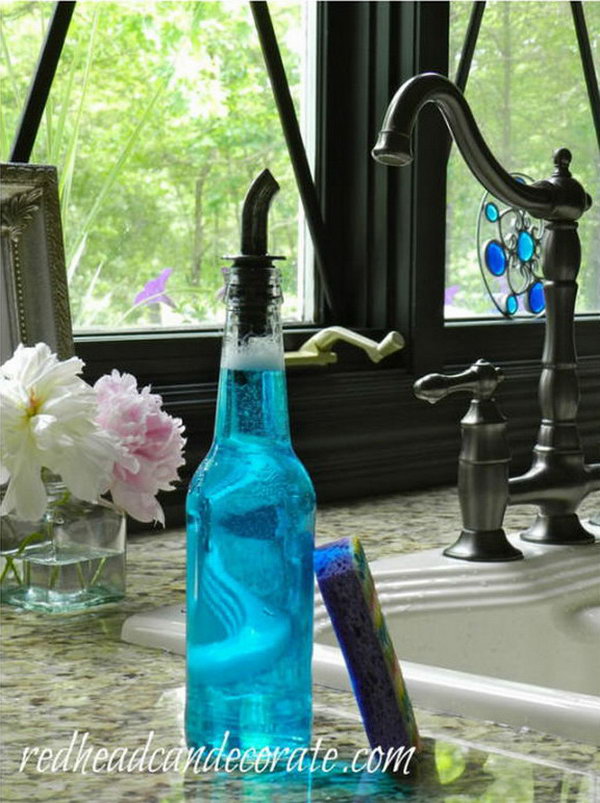 DIY Bird Feeder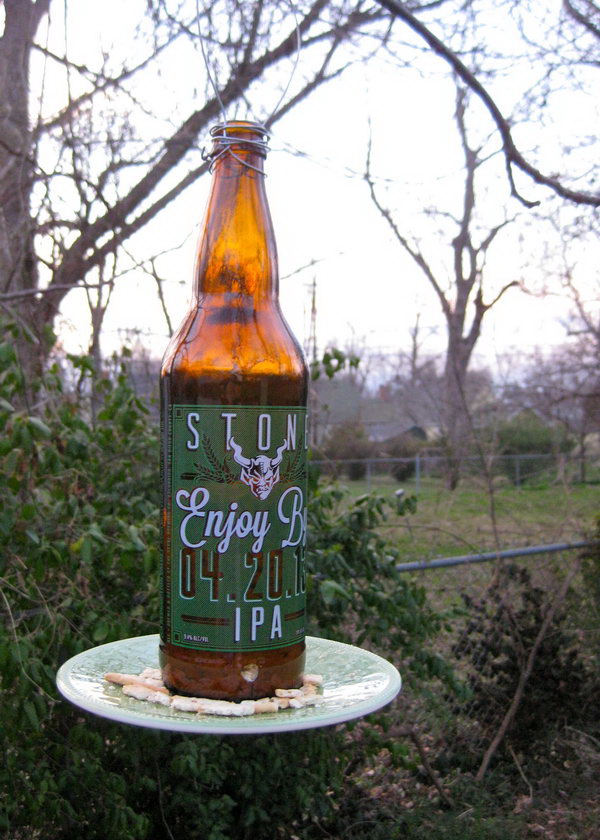 TOMATO CAGE BOTTLE TREE made with blue beer bottles