Whenever and wherever there is a celebration, plenty of colourful balloons are a must! It goes without saying that every party and gathering is incomplete without some catchy decor and so we have shared here a compilation of some amazing DIY balloon arch ideas. These arches are not only fun and creative to make but are also very cost-effective. They will look great as a back drop of a photo booth or as a wall or roof decor for your party. These easy to make DIY balloon arches have the tendency to transform the whole atmosphere from gloomy to happy!
Whimsical Balloon Arch with Tutorials

DIY Mini Rainbow Balloon Arch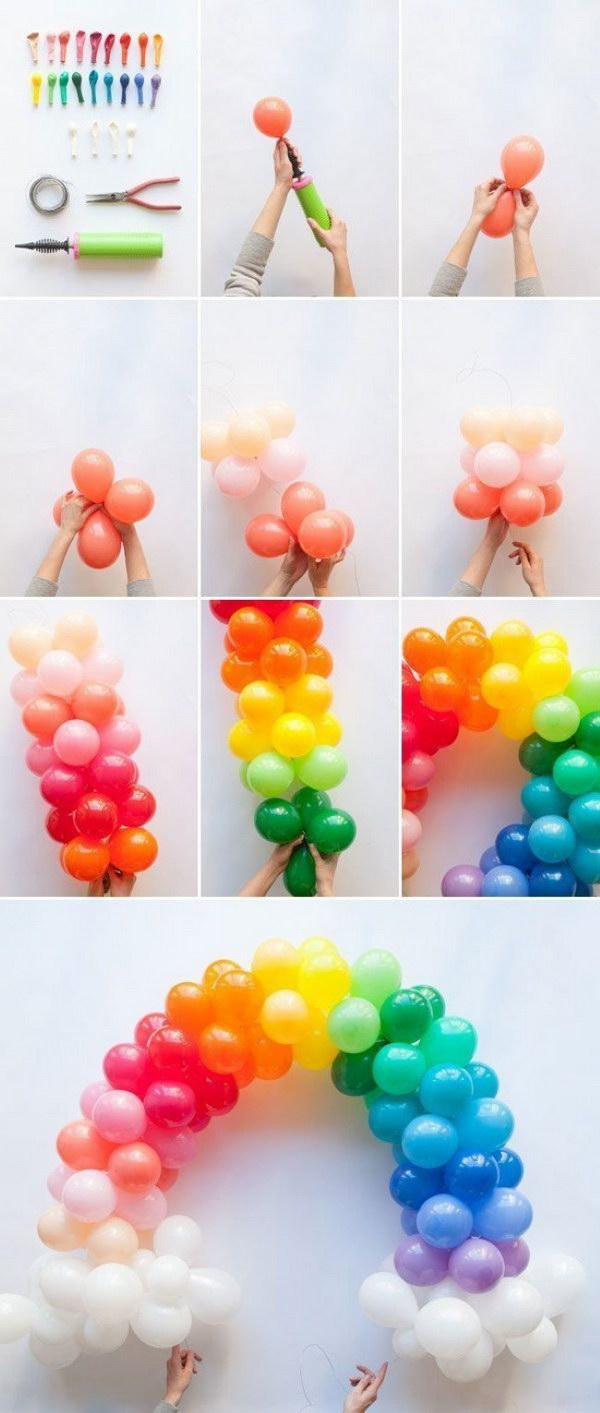 Beautiful Fairy Balloon Arch with Flowers
DIY Balloon Arch with Flowers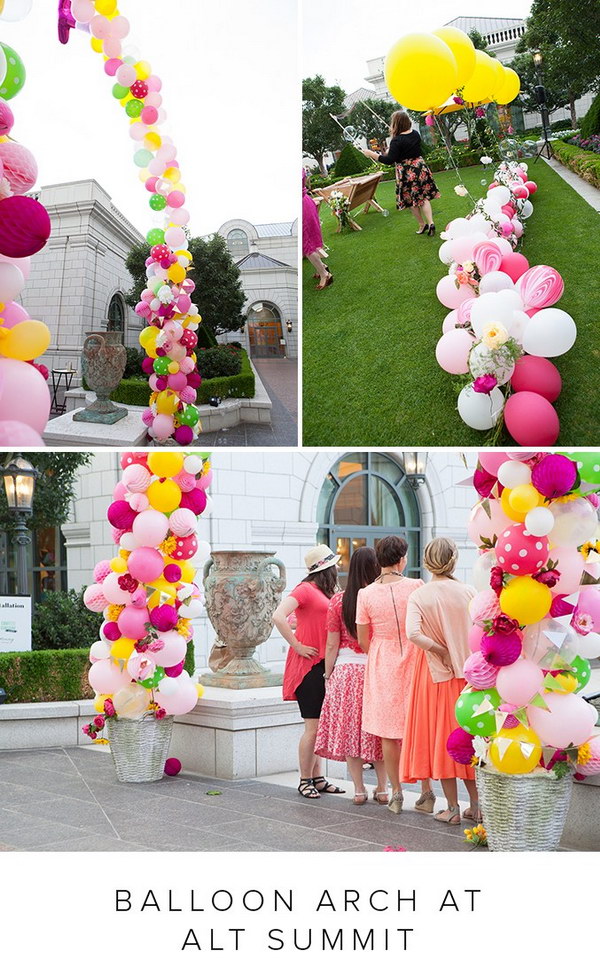 Whimsical Pink to White Ombre Wedding Arch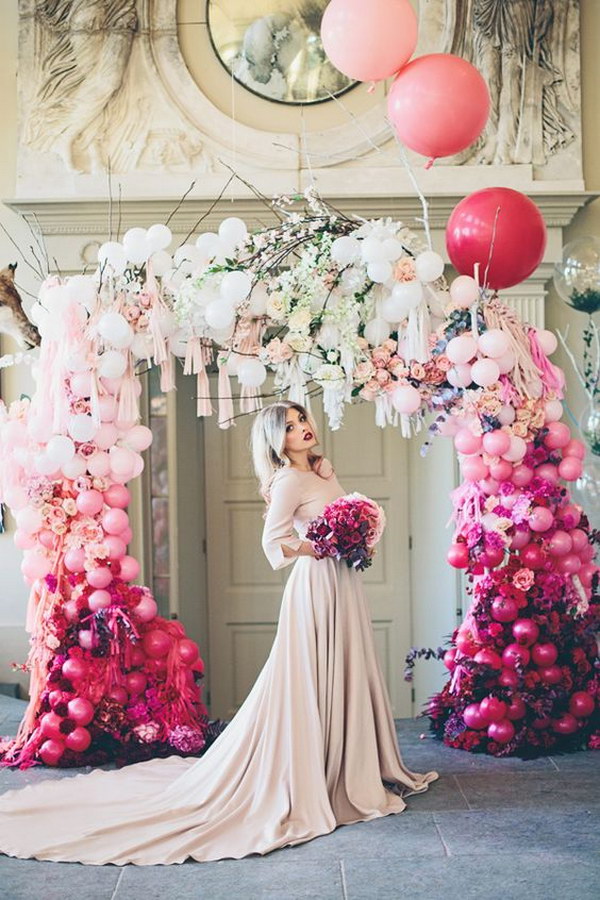 Black and White Themed Balloon Arches with Streamers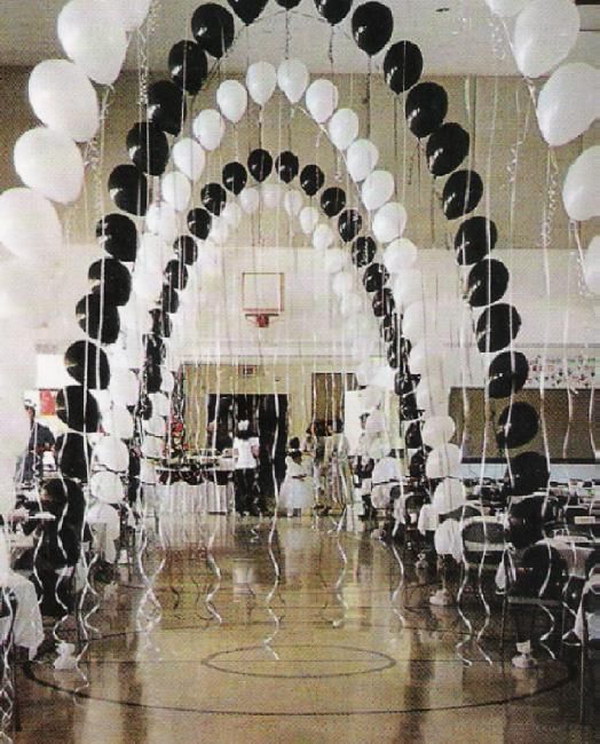 DIY Minnie Mouse Balloon Arch
Mustache Baby Shower Balloon Arch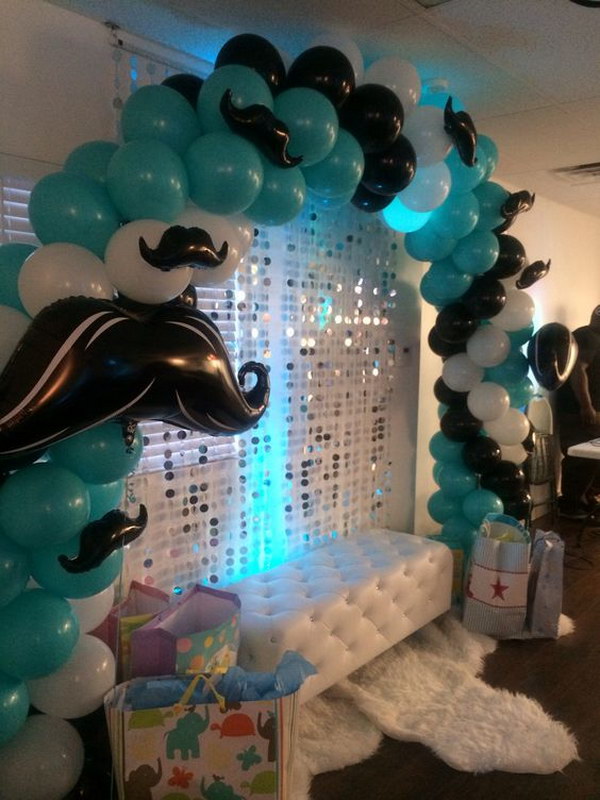 Bee Themed Balloon Arch for Baby Shower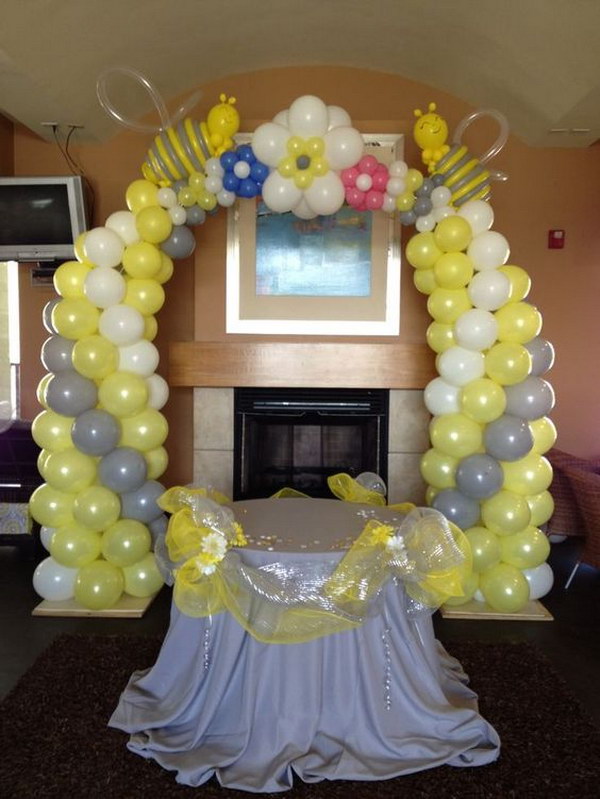 Little Mermaid Under the Sea Balloon Arch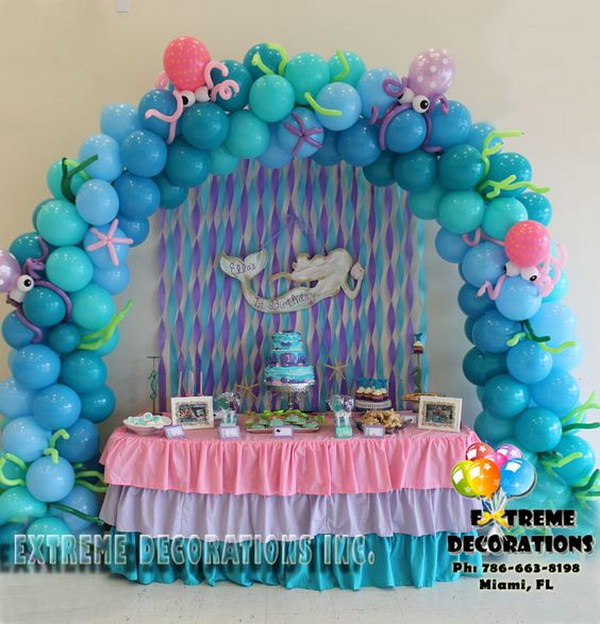 Celestial Star Shaped Balloon Arch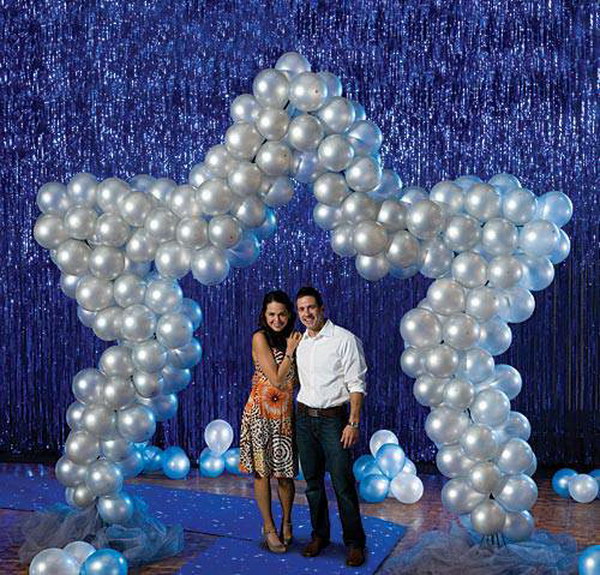 Balloon Arch for Casino Theme Party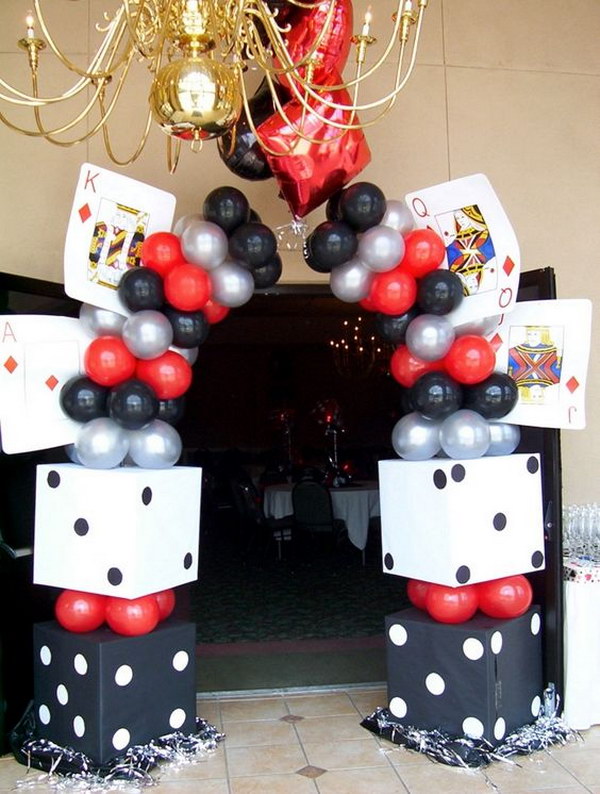 Balloon Arch in Pastel Colors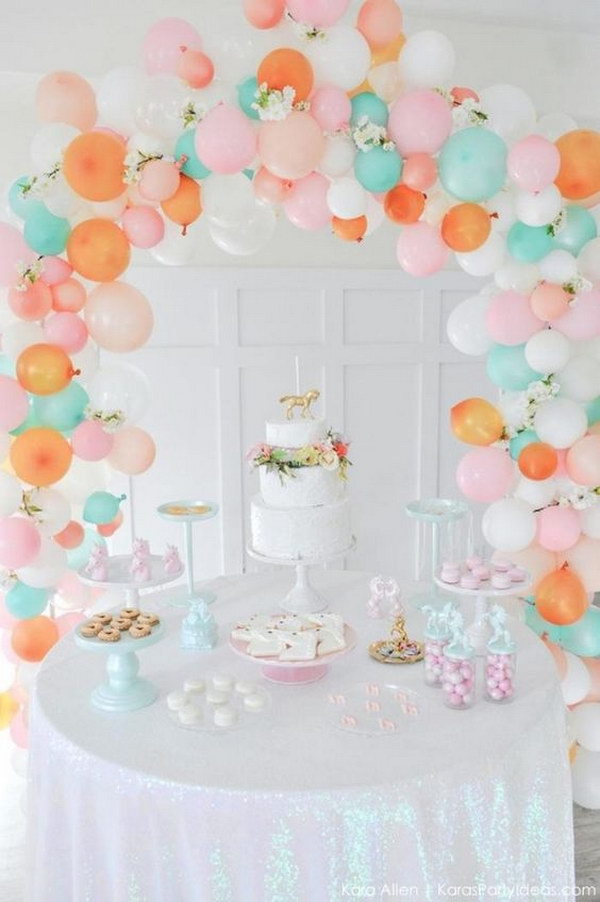 Pink Balloon Arch with Cute Hearts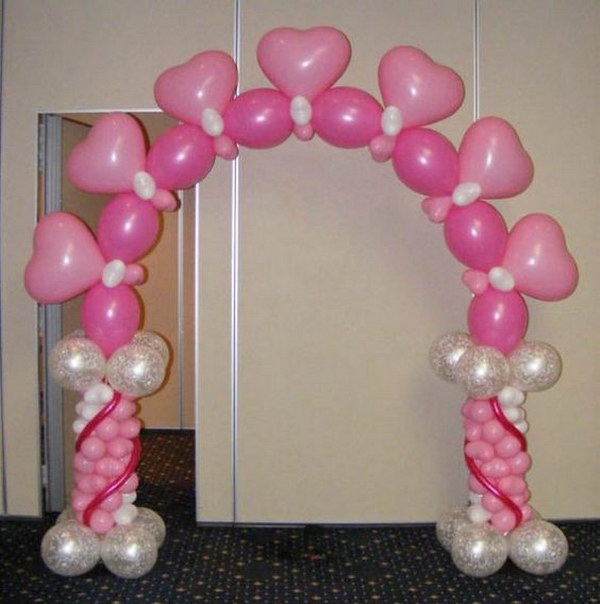 Football Player Balloon Arch
This arch with swollen football shaped balloons at its ends is perfect for the party of a football fanatic. Although it is a little complicated to make, but it is definitely a worth it shot.
DIY "Ready to Pop" Baby Shower Balloon Arch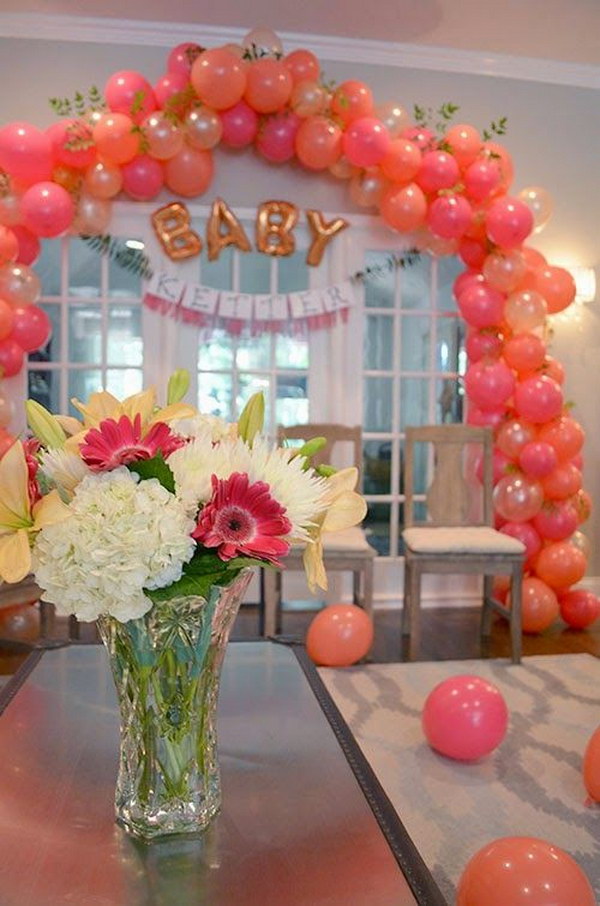 This easy to make beautiful arch will light up the whole ambiance at your baby shower. With leaves and flowers embedded in it along with the balloons, this 'Ready to pop' baby shower balloon arch is indeed a sight!
Yo Gabba Gabba Cake and Desert Table under Balloon Arch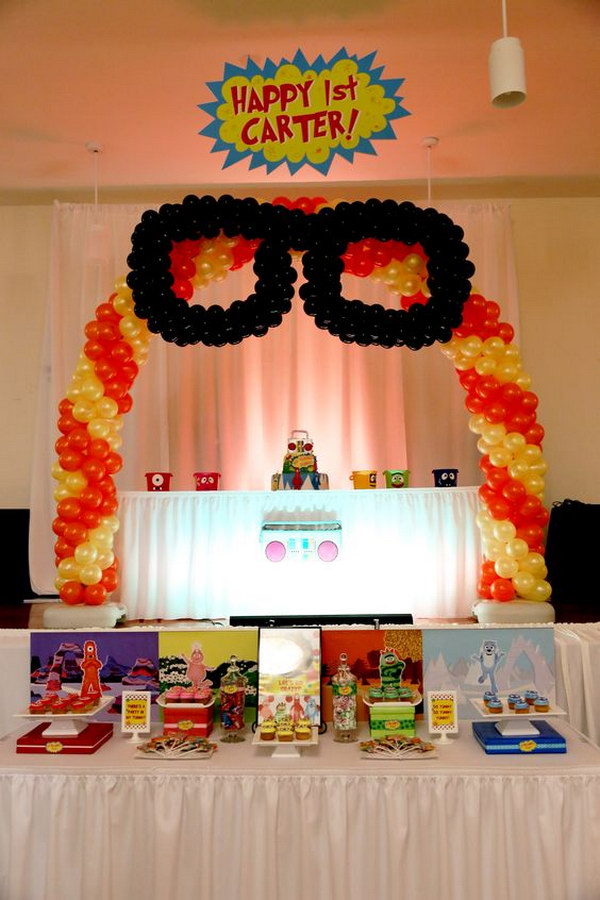 Mermaid Birthday Party Balloon Arch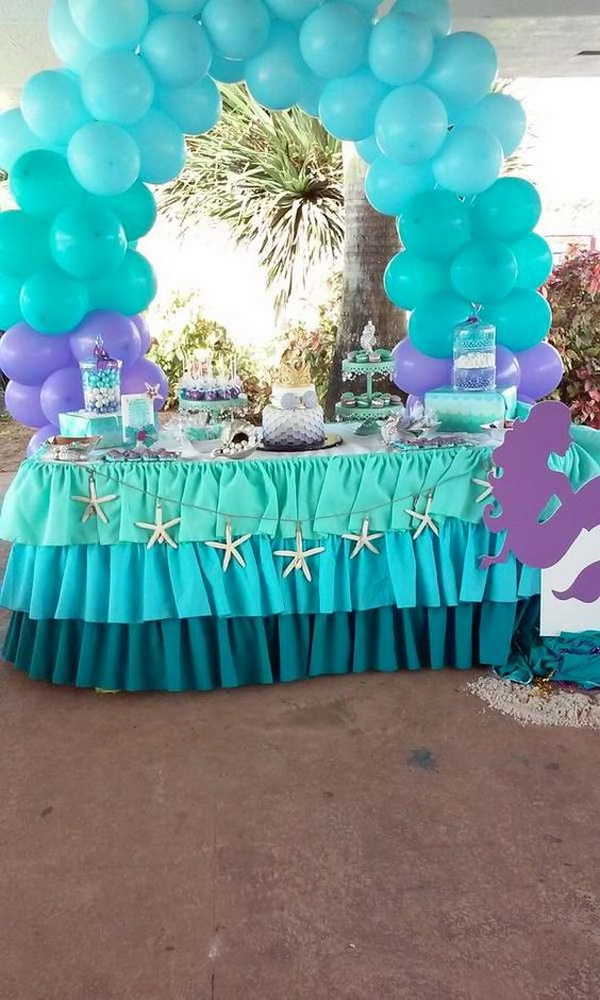 Heart Balloon Wedding Arch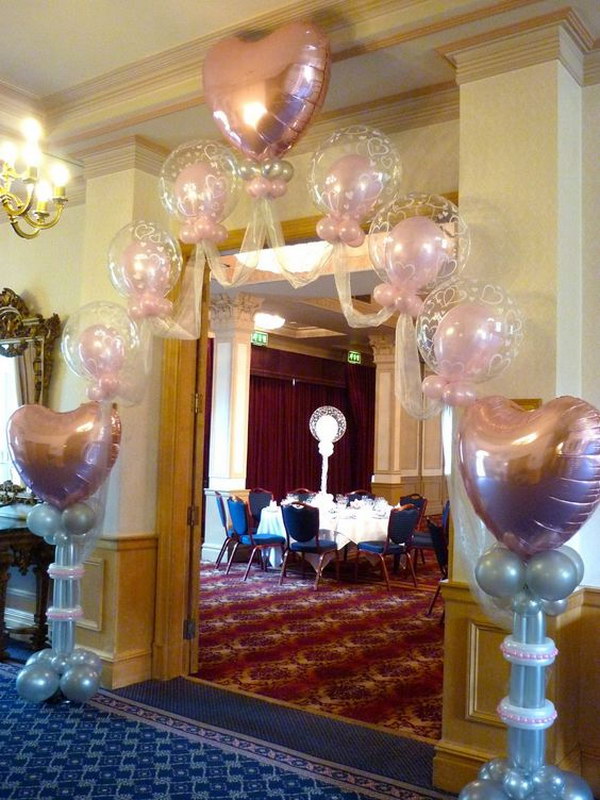 Valentines Balloon Arch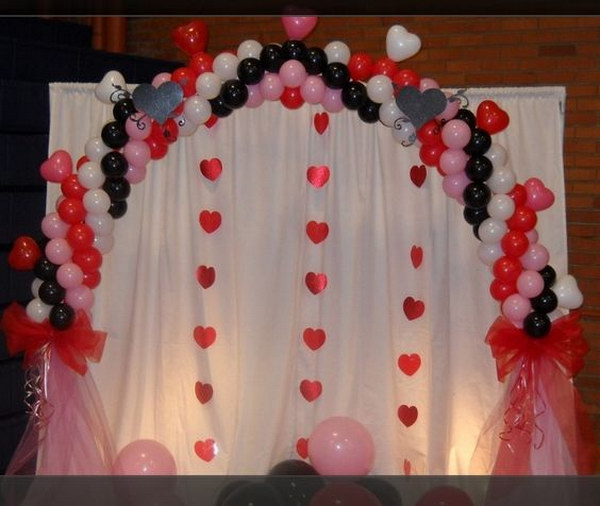 DIY Popcorn Balloon Arch