This is really unfortunate but we got blocked on pinterest. Our pinterest account was suspended and our website was blocked.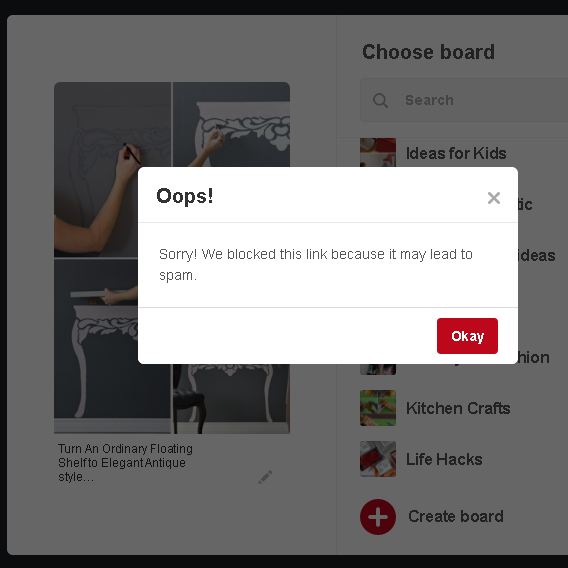 We have been engaged in Pinterest for a long time. Pinners love our stuff. Because we used tailwindapp, so we can still see some statistic about our account. The statistical data shows everything. Before the account was closed it has about 50 boards, 2,080 pins, 108,519 followers, 122,756 repins and 20,576 likes. We work hard finding best content which users will love.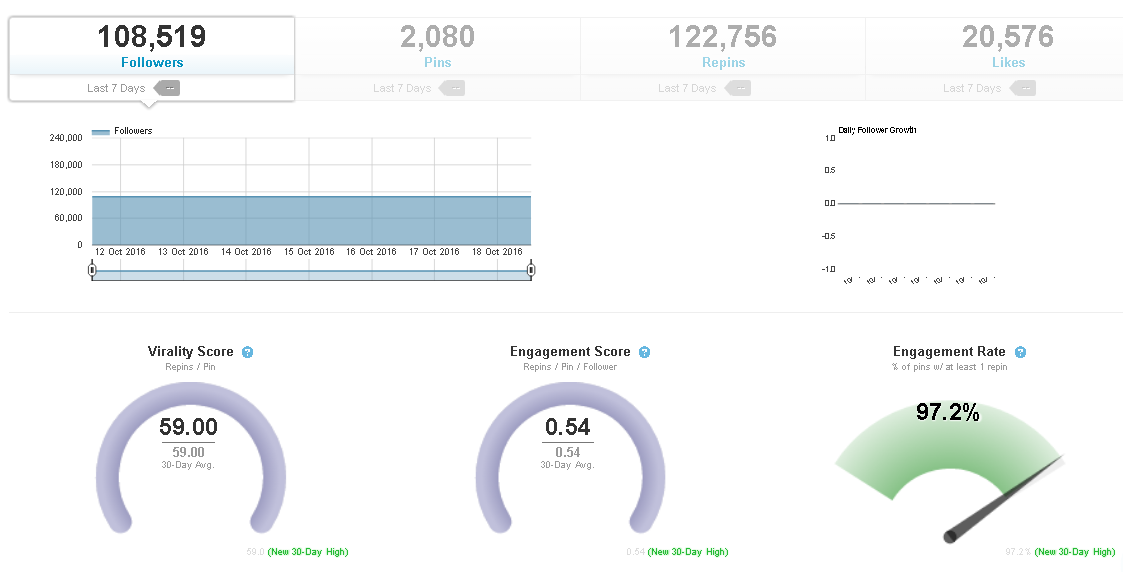 But suddenly they decided to block our website on pinterest because of spam which we never did. "Content that's fraudulent or deceptive", "pinning large amounts of unwanted or repetitive stuff", "posting unsolicited commercial messages in comments, descriptions, etc" and "trying to artificially boost views, Pins, comments or other metrics", all this has nothing to do with our account. Look at the account statistics, it doesn't looks like a spammy account in any way!
FYI there were quite a few other good sites which were also blocked mistakenly then they were unblocked:
http://www.yourmodernfamily.com/my-pins-were-marked-as-spam/
http://www.ashbeedesign.com/2012/08/yikes-blocked-by-pinterest-why-how-what.html
http://quotesnhumor.com/we-got-blocked-on-pinterest-yikes-need-little-help/
http://www.frugalfanatic.com/pins-marked-spam-avoid-pinterest-account-blocked/
http://www.healthyandnaturalworld.com/why-i-am-not-on-pinterest-website-marked-as-spam/
So if you ever think that our website is helpful, please take 2 minutes to contact pinterest and ask them to re-consider their decision to blacklist this website.
1. Follow this link: https://help.pinterest.com/en/contact, select "Reporting something"->"Spam", and click the button "I still need help".
2. Fill the form and submit a request for review.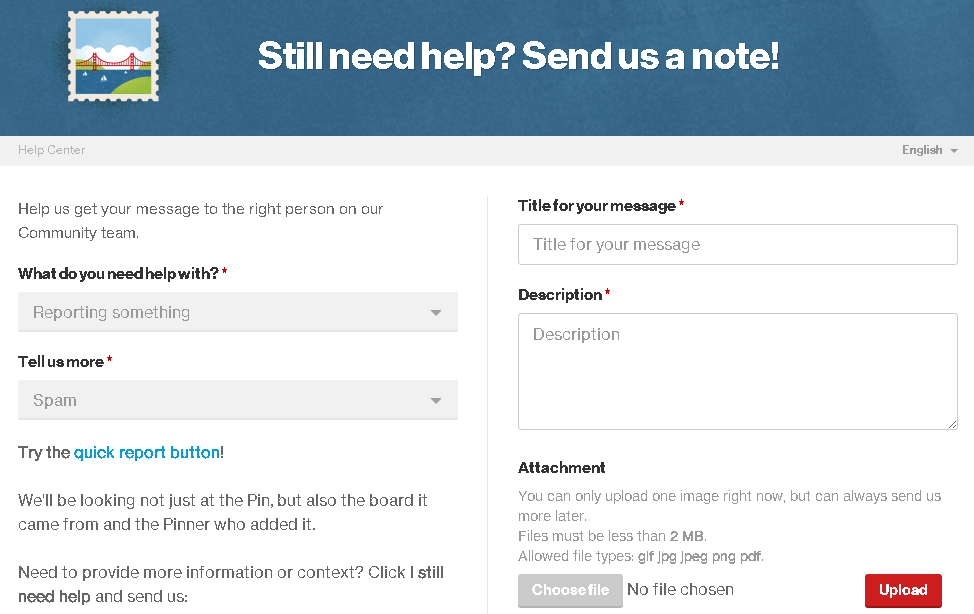 Give title "genuine website got blocked" or something like it.
In the description you can state that you would like to pin from [insert the website name] however this website has been recently blocked.
Thank you for your time! Hopefully this will help us and also would keep pinterest community going up.
Please Contact Pinterest And Help Us!